Apple announces first quarter 2020 results, recording sales of more than 10 trillion yen from iPhone 11 popularity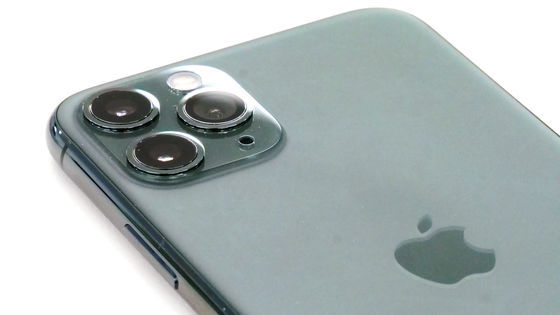 Apple announces first quarter 2020 results (October-December 2019) In the first quarter of 2019,
iPhone sales were down 15%
year-on-year, but this year sales of the
iPhone 11
released on September 20, 2019 were strong, and sales on a quarterly basis It is a record $ 91.8 billion (about 10 trillion yen).
Apple Reports Record First Quarter Results-Apple
https://www.apple.com/newsroom/2020/01/apple-reports-record-first-quarter-results/
Apple rises as earnings and iPhone sales smash expectations
https://www.cnbc.com/2020/01/28/apple-aapl-earnings-q1-2020.html
Apple announces record holiday Q1 2020 earnings: revenue of $ 91.8 billion, more-9to5Mac
https://ww.9to5mac.com/2020/01/28/apple-announces-record-holiday-q1-2020-earnings-revenue-of-91-8-billion-more/#
Apple announces first quarter 2020 results Sales were $ 91.8 billion, up 9% year-on-year, and net income was $ 22,236 million, up 11% year-on-year. This outperforms Apple's forecasts in the previous year's earnings announcement. It is the first time in the quarter that sales exceeded $ 90 billion in quarterly sales, and net income is a record high.
Overall iPhone sales were $ 55.96 billion, up 8% year-over-year and accounted for over 60% of total sales. The driving force behind this was the new iPhone iPhone 11 and
iPhone 11 Pro / 11 Pro Max
.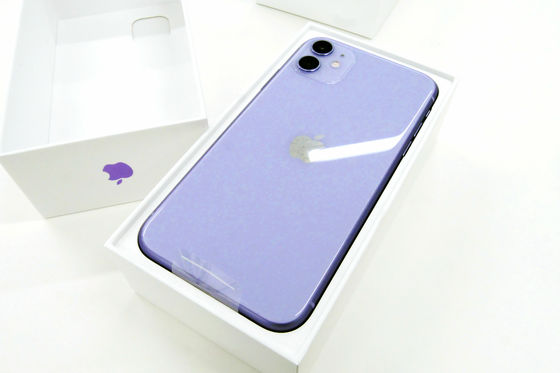 Tim Cook said, "Over the holiday season, the number of active devices for Apple products has grown by geographical segment, and now exceeds 1.5 billion devices, We believe it is a strong proof of engagement and loyalty and a great driver for Apple's overall growth. '

Apple does not report the sales volume of each product such as iPhone, iPad, Mac, but does disclose the sales by product category. According to this, iPhone sales are $ 55.96 billion, service related sales are $ 12.72 billion (about 1.4 trillion yen), Mac sales are $ 7.16 billion (about 780 billion yen) ), Sales of wearable devices such as Apple Watch, HomeKit- related products and accessories totaled $ 10.1 billion (approximately 1.1 trillion yen), and iPad sales were $ 5.98 billion (approximately 650 billion yen).

In particular, sales of wearables, HomeKits, and accessories, including Apple Watch and AirPods, exceeded $ 10 billion for the first time in quarterly results, and have attracted the attention of investors. In addition, Cook CEO says that Apple Watch Series 3 with tax of 19,800 yen and AirPods Pro with tax of 27,800 yen are still in greater demand than supply, and it is predicted that the sales volume will be increased in the future. You.

Market research has shown that Apple Watch controls about half of the smartwatch market.

Clearly Apple Watch dominates about half of the smartwatch market-gigazine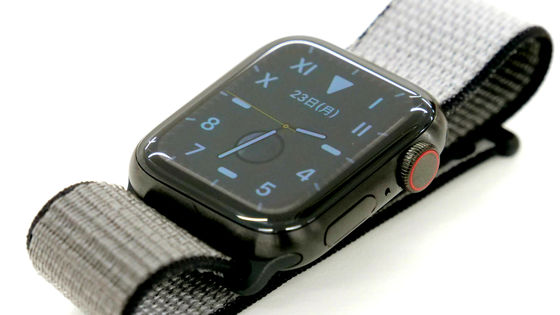 Read on to see how AirPods has become such a huge force in the wireless earphone market that it has become a more attractive business than many startups.

Can Apple's AirPods Create a New Boom After the iPhone? -GIGAZINE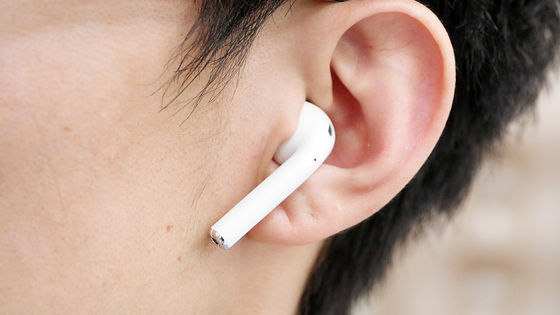 Cook also said that among wearable HomeKit accessories, 'Apple Watch, AirPods, and Beats brand headphones have more than $ 10 billion in quarterly sales, so they alone can rank in the Top 150 in the Fortune Global 500. ' I say.

In addition to iCloud and AppleCare, Apple TV +, which Apple has been focusing on in 2019, are all included in service-related sales. Sales in this service segment were up 17% year-over-year.

Cook told CNBC that he was 'satisfied' with the number of paid members of Apple TV + and that 'Apple TV + is not a hobby, it's a business,' indicating a strong performance.


in Note, Posted by logu_ii