What is the 'tax evasion problem' that occurs in the football world and its corruption?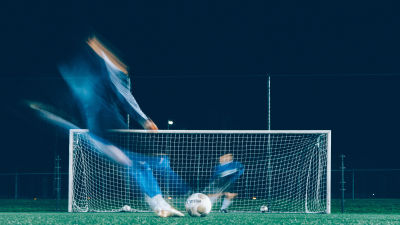 by Jannes Glas

In recent years, soccer star players who earn tremendous amounts of billions of yen are often attracted attention due to tax evasion charges. The New Republic of overseas media has summarized why such a situation is falling into such a situation.

Elite Soccer's Culture of Graft | The New Republic
https://newrepublic.com/article/152954/elite-soccers-culture-graft

Cristiano Ronaldo, a powerful juvenile who belongs to Serie A in Italy, won a total of 14.7 million euros (about 1.8 billion yen) from four times of tax evasion during 2011-2014 which belonged to Real Madrid in Spain on charges that did not pay taxes), from Spain Regional Taxation bureau accusation was. The allegations of tax evasion finally ended up converting in a form that Ronaldo was charged with charges and paid a fine of 18.8 million euros (about 2.3 billion yen) . Although it was supposed to be imprisoned for imprisonment for 23 months at the same time as a fine, in Spain it is possible to avoid imprisonment if it is the first offense and up to two years imprisonment, so Ronaldo does not enter prison .

The annual salary of Ronaldo at Juventus, which is said to have a value of 450 million dollars (about 49 billion yen), is € 60 million (about 7.5 billion yen) including tax, and the fine paid for tax evasion is 4 minutes Of less than 1.

Cristiano Ronaldo has cut a deal with a court in Madrid over tax evasion charges, accepting an € 18.8 m (£ 16.6 m) fine.

More: https://t.co/tNchAtHwjd pic.twitter.com/AFGWzNefOf

- BBC Sport (@ BBCSport) January 22, 2019

Ronaldo, who moved from Real Madrid to Juventus in the summer of 2018, is the FIFA Player of the Year Award that is organized by the International Federation of Football Associations (FIFA) and supervised by the FIFA member national team and captain I have won five times in Thailand, the most frequent in my history, and I have been running the top of the football world for over ten years. We are also engaged in various business such as sportswear and perfume, gym, hotel, underwear, etc, sponsors of watches · shampoos · online gambling · ironworks and companies in various fields. Popularity on SNS is tremendously reported that you can earn $ 750,000 (80 million yen) by posting it once to Instagram.

Like Ronaldo players, there are many star players in the football field that earn a lot of money. And among such star players, it seems that the tax strategy for lowering the amount deducted by tax even a little is widely spread. Also Xabi Alonso, a former Spanish international, which has been accused of tax evasion from the IRS of Spain, 2 million euros (about 250 million yen) tax evasion , but has been subjected to, it is not allow the suspect not.

In Spain it is not the case of such a starter's evasion case, but the concern is switched at the end of the tax culture developed independently in Spain. Inspiring Spain's own tax culture is the biggest football club in the country, and during the first Florentino-Pécé chairman's term, he paid a large amount of transfer money, gathered well-known players and gathered the "Galactic Army" Real Madrid was popular in the name of. Former England national team David Beckham moved to Real Madrid in the summer of 2003, but this transfer became the first case to benefit from Spain's own tax law born in 2004, It became called " Beckham method ". This law is a special incentive to apply foreigners' high income earners not 24%, which is the maximum income tax rate applied to Spanish people, but 24% of that.

However, the Beckham Act will be abolished in 2010 following the frenzy of the Lehman shock in 2008 and so on. Since then, the Spanish National Taxation Bureau has carefully monitored whether overseas-born star players protected by the Beckham law are conducting tax evasion, and many of the star players who came from outside of Spain who are active in Spain are charged with tax evasion It is being put on. For example, Croatia representative Luca Modricito , Colombia representative Radamel Falcao , Brazil representative Marcelo player, Argentina national team Angel di Maria player, ex-representative Javier Mascherano players have been charged with charges , As well as Ronaldo, Lionel Messi, who has won the FIFA Player of the Year award five times in succession, and Neymar, the star of Brazilian representative, are also going to pay a fine for tax evasion as well as other Ronaldo players .

Statistical data analysis reveals what's great in the world's best player Lionel Messi - GIGAZINE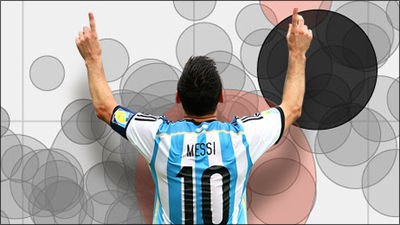 Cheney, a football club based in the UK and London based in the United Kingdom in London in 2016, newly acquired Angolo Kante, refused to receive 10% of salary through tax haven and offshore payment of own portrait rights It turned out that it was. The British media praised that they refused to use tax havens, but cases like cante players are almost exceptional.

Indeed, when 130 soccer players belonging to the Premier League, England's professional football league, are using payment offered by Kante with proposed tax haven and it became clear in April 2018 It is ordered to pay a total of 326 million dollars (about 36 billion yen) of additional taxation. In addition, it is clear that in half October 2018 the UK tax authorities imposed an additional tax of 430 million dollars (about 47 billion yen) to about 200 soccer players.

In addition, the cante player refused to use tax havens, it seems that in England it was to pay more tax than Starbucks and Amazon.

Kante - £ 6.7m ????
Starbucks - £ 4.5 m ????
Amazon - £ 1.7m ????

N'Golo Kanté has refused to pay his wages into an offshore tax haven, which Chelsea insisted on, because he feels bad and 'just wants a normal wage' ???? https://t.co/AsVj01auwt

- SPORTbible (@sportbible) November 24, 2018

Tax avoidance is not limited to athletes, it is an act being done by major companies all over the world. However, the avoidance of tax evasion among soccer players is taking place far beyond that of major European companies. It is unique to the football world that so much tax evasion is being made, and that the basis of FIFA 's 2015 FIFA corruption incident, which is the International Federation of Football, is involved. Hundreds of cases of fraud have been reported from hackers, internal whistleblowers, journalists, etc. since the incident was discovered, and football · leaks etc. which summarizes football related secret internal materials also appeared, and many The number of cheatings rooted in the football world from ancient times became clear. Football Leaks has leaked 18.6 million internal documents so far and has shown out a lot of injustices occurred in the football world.

Why is America trying to crack down on the FIFA scandal, what is going on? Summary - GIGAZINE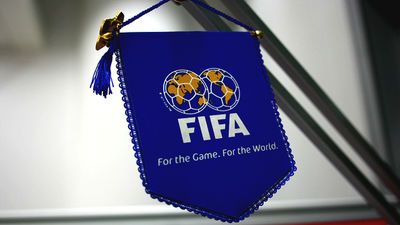 Also, in football, the number of surroundings other than the players is getting excessive, and the agents who take a 10% commission from the players are trying to earn a lot of money using young athletes who are likely to be cheated in most cases . The exchange of dirty money that happens in football circles is becoming a particularly dangerous topic for young players from Africa who tend to be targeted by fake scouts and talented agents, but the critical FIFA and other governance There seems to be little case in the institution trying to fight against this type of corruption that prevails in the football world.

If football Leaks did not leak, much of the bad practices and misconduct about football would have been kept secret, but Portuguese Louis Pinto, who is supposed to operate that football lease Was arrested by Budapest police in Hungary on January 16, 2019. Mr. Pinto's lawyer William Bourdon is a person who previously served as Edward Snowden 's defense and claimed that Pinto must be protected under the Hungarian whistleblowing law .
in Note, Posted by logu_ii