Purchased some data of "Panama document" at the Danish government for about 140 million yen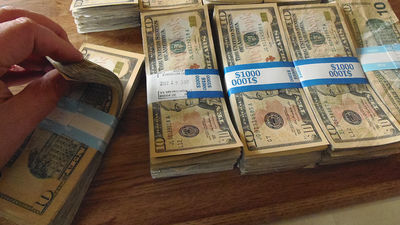 ByKeith Cooper

It was revealed that the Danish government bought some data of confidential text "Panama document" on tax avoidance behavior.

Panama Papers: Denmark to pay £ 1M for leaked data to probe tax evasion | Ars Technica UK
http://arstechnica.co.uk/tech-policy/2016/09/panama-papers-denmark-payout-data-tax-evasion-probe/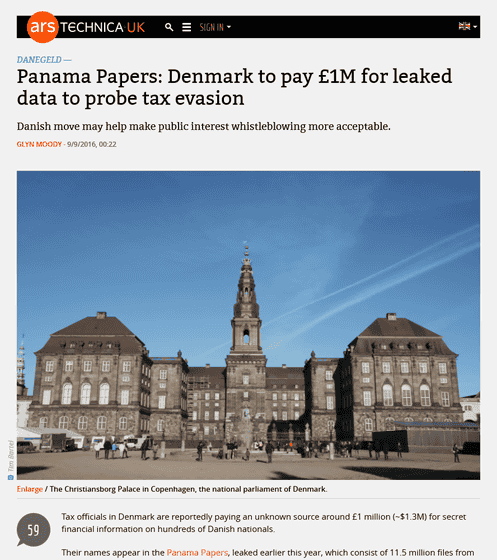 According to Danish tax officials, the Danish government gave financial information of hundreds of Denmark citizens who seemed to be conducting tax avoidance acts from anonymous information providers at 1 million pounds (about 140 million yen) I have purchased it. This "people with hundreds of Denmark citizens who seemed to be conducting tax avoidance acts" were those whose names were listed in the Panama document.

Danish newspaper companyPolitiken"Denmark wrote as" the first country I bought to investigate this data after leaking the Panama document to escape tax ". Also, the Danish government seems to be the first country to accept purchasing Panama document data. The Danish government will investigate about 300 escape taxes for 500 to 600 domestic taxes from part of the purchased Panama document.

Anonymous officials working at the Danish tax office said, "The data that the Danish government bought is real and contains information that is extremely important to us, as it relates to specific individuals (about tax havens) It's a very interesting methodology that seems to have been used by advisors (tax havens), etc. These pieces of information will play a major role in investigating tax evasion. "

In addition, Ars Technica has inspired the movement of the Danish government, suggesting the likelihood of similar transactions taking place in other countries in the future. Indeed, in 2014, German tax authorities purchased confidential documents different from Panama document from Mosac Fonseca, the law firm that was the source of the Panama document, for about 1 million euros (about 110 million yen) It is raising the result that the Commerzbank which is the second largest bank in Germany is caught under tax evasion.
in Note, Posted by logu_ii