Broadcasting in Japan of UAE's first 3DCG anime 'FREEZ' was decided, painting Dubai satirically from the eyes of elderly women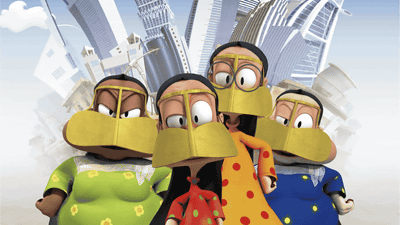 In front of the four grandmothers who value the old Dubai tradition and customs, the appearance of Dubai who changes his appearance every day and embraces new problems. 4 people is gathered while a cup of coffee, Kanojora popular satirical animation in the UAE that ...... that squeezing the wisdom tackle in the eyes of the front of the problem in Nari "Furiji (Freej)" is broadcast on TOKYO MX in 2019 It was decided to be done.

"Friage" official website
http://www.freej.jp/

"Friage" is the first 3D CG animation of UAE being produced since 2005. All 5 seasons and 70 episodes have been broadcast so far, it was selected as the number one program in 2006, 2007 and 2008 for 2006, 2007 and 2008 by Dubai television station Dubai · One viewer vote, and it was selected for a wide range of age It is a "popular popular program" that it is supported.

The outline is as follows.

Four grandmothers living in a corner of the city of Dubai where modernization and urban development are rapidly progressing. Those who place importance on the tradition and customs passed to Dubai for a long time are trying to live quietly in the city, but in Dubai which changes their appearance every day new problems are piling up every day. Um Said, Um Hamas, Um Salm, Um Alawi always gathered together with four people, drinking coffee, and today they also tackled wisdom to tackle the problems in front of us ...... .

In this time, in the broadcasting in Japan, the opening of Japan original introducing the theme and sights of that time by live action is added before the animation main feature, the characteristics of UAE concerning the episode broadcasted also in the ending and the difference with Japan are introduced It is said that.

From left, Ulm Saeed, voice director Mr. Mohamed Said Halib, Mr. Takahata, who is casting Karido, Omura, Skyt, Salhan, Alameri, casting, Junko Takahata.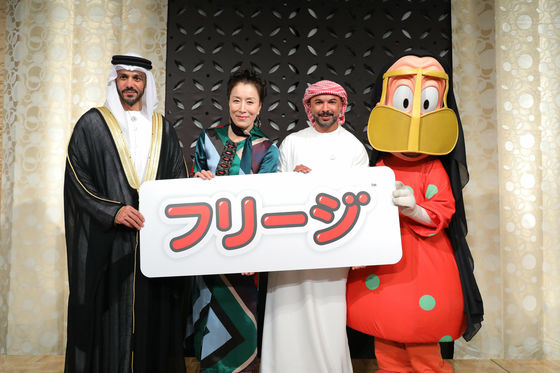 Q:
UAE's first 3DCG animation, how was the reaction at UAE?

Muhammad Director:
This "Friage" is a project where I devoted my passion while I was in college. UAE had no animation produced in his home country until then. However, when I was a child I was watching a lot of Japanese animation, and I wanted to make animated works someday in my home country. It was a great pleasure that this work was actually broadcasted, and it quickly became a big hit.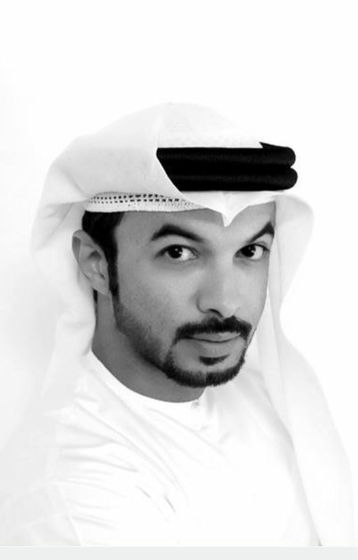 Q:
How about being broadcast in Japan?

Muhammad Director:
Because I liked watching Japanese anime, I am honored to be elected on behalf of Arab culture. For myself who enjoyed Japanese animation, I would like to invite all Japanese people to enjoy this work which I can touch the culture of UAE this time.

Q:
How was it when you played it?

Mr. Takahata:
It was a little unusual animation. I thought the scale of humor was great.

Q:
"Friage" is animation set in the downtown called in Japan, how was the difference in culture etc?

Mr. Takahata:
I felt it. I think that is the most interesting thing for Japanese people.

Q:
Finally, please give me a word.

Muhammad Director:
I would be happy if everyone in Japan welcomes UAE and this work. Also, I am pleased if you understand the culture of UAE through this work. And we are very grateful to everyone of the Japanese production team, Mr. Takahata for such a wonderful experience.

Mr. Takahata:
I heard that it is my first 3D CG animation at UAE. It is Astro Boy for me. I am very proud that the first animation will be introduced in Japan. And I hope that you will have lots of Japanese fans by borrowing your strength. Thank you.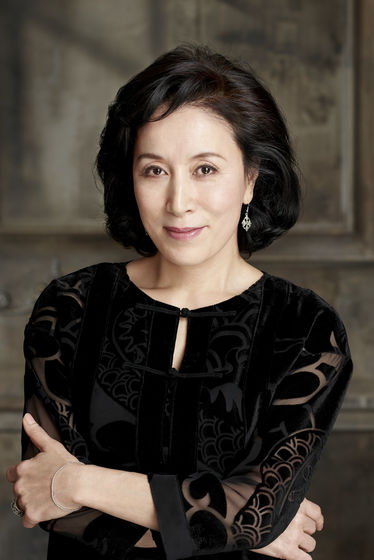 Um · Saeed, who is in charge of voice by Mr. Junko Takahata. It is the wisest member of the oldest member of the group, but it is very cynical. Coffee poisoning is the shortest among the group among the group, I like reading poetry and old traditional legends.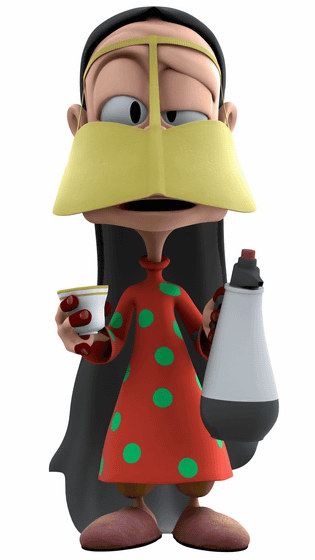 Yum Salum, who plays Yuzuru Nozawa. The most gentle personality among the group. I suffer from temporary memory loss, I do not take leadership and I always follow everyone.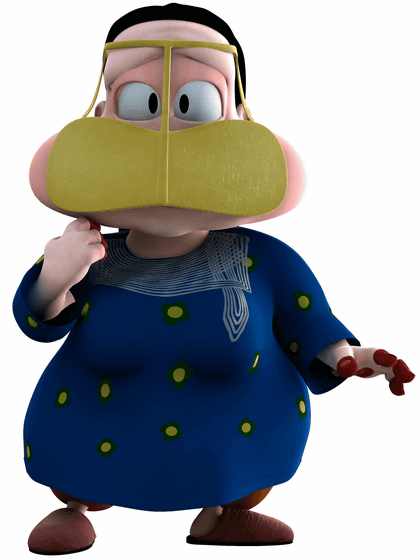 Umm Alawi who plays Sayaka Kobayashi. It is the tallest in the group and most educated. I love machinery and equipment, I own my own mobile phone and notebook PC and are following the trend of the stock market.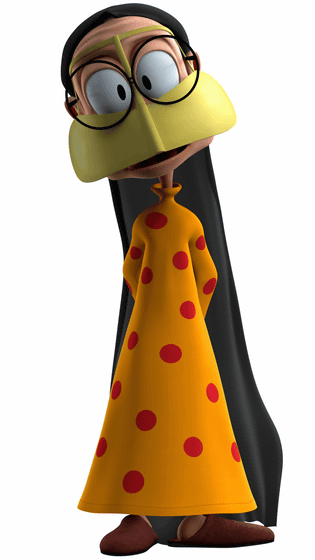 Umm Hamas who plays Mr. Kataoka Tomie. A widow with experience of losing three husbands. Owner of a very strong and rebellious character who instructs a catering service and a band of traditional music to a person.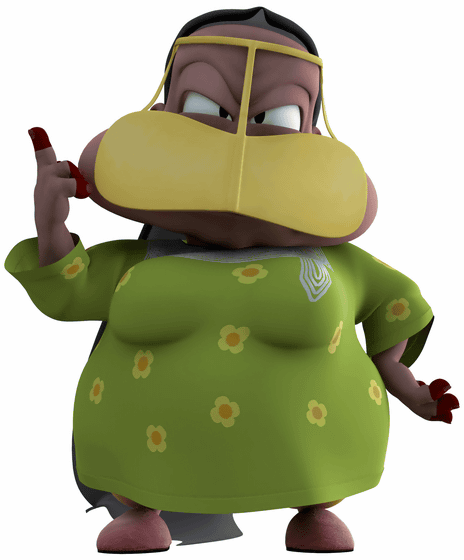 Broadcasting will be held at TOKYO MX from 2019.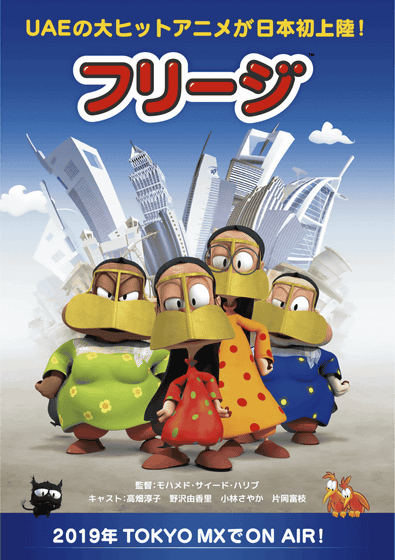 ◆ "Friage" information Director: Muhammad Said · Halib voice actor Appearance: Junko Takahata, Yukari Susumu Nozawa, Sayaka Kobayashi, Tomie Bandoki Broadcaster: TOKYO MX TV
Broadcasting: 2019 * Japanese dubbed copylight: © 2018 Lammtara Art Production. All rights reserved
Official website: www.freej.jp
in Anime, Posted by logc_nt