Game data of Nintendo Switch 'Super Brawl Smash Bros. SPECIAL' leaked before release, details of the game revealed one after another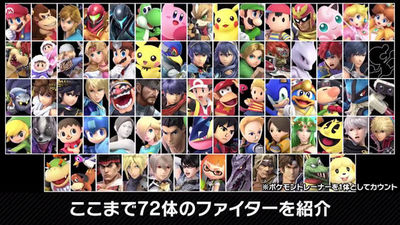 The game for the Nintendo Switch, which finally appears on Friday, December 7, 2018, " Super Smash Bros. Smash Brothers SPECIAL " has revealed that the game data that was illegally copied at the timing before the release leaked out altogether. In addition, the person who got illegal game data leaks the details of the game which has not been revealed considerably finely.

Ultimate game leak MEGATHREAD # 4/15. Any and all posts or comments related to information derived from early or illegitimate copies of Ultimate must be contained in this thread. This includes datamined content.: Smashbros
https://www.reddit.com/r/smashbros/comments/a0a9zs/ultimate_game_leak_megathread_415_any_and_all/

Nintendo is out for blood after the Smash Bros Ultimate leak
https://thenextweb.com/gaming/2018/11/26/nintendo-smash-bros-ultimate-leak/

A person told on Reddit on the bulletin board site that he got illegal copies of game data of "Superfight Brawl Smash Bros. SPECIAL" before selling it. According to the same person, the game data originated from a regular game cartridge, but I do not reveal detailed acquisition routes etc.

The person who got the game data summarizes the details on Reddit, and the list of sound tracks flowing in the game, the name of the boss appearing in the story mode which was not revealed so far, " Spirit " which is a new element Information on shops to sell , list of 1297 spirits appearing in the game, movies with scenes cut in Nintendo Direct 's lighting star , a list of all Mii costumes, a classic mode title There are considerably fine leak information such as leaked out.

The details of each stage already appearing in "Super Smash Brawl Smash Brothers SPECIAL" have also been revealed.

Got collisions working for ultimate pic.twitter.com/ZzwwHZQRLL

- jam 1 garner (@ jam 1 garner) November 24, 2018

Nintendo is trying to stop spreading information by alleging copyright infringement on YouTube against the leakage of "Super Brawl Smash Bros. SPECIAL" information. According to Nintendo Insider , Nintendo has already alleged copyright infringement on two accounts that had disclosed leak information on YouTube, and the account is in a suspended state. However, the leak information of "Superfight Meat Smoking Bros. SPECIAL" spreads not only on YouTube but also everywhere such as SNS and online forum, "Nintendo's efforts seems to be wasted," TNW of foreign media wrote I will.

It is a famous story that Nintendo strictly manages game data. In recent years, Pokémon Essentials, which has created numerous fan games, closes on allegations of copyright infringement or appeals for famous sites distributing pirated games , strict measures are taken against acts that lead to copyright infringement I will.

Nintendo found that compensation for damage incidents accusing illegal ROM distribution site settled at 1.4 billion yen - GIGAZINE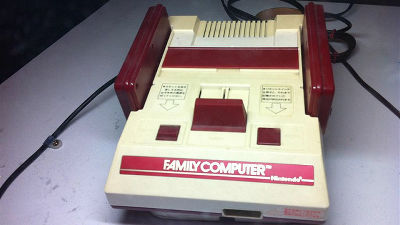 in Game, Posted by logu_ii