Twitter implemented 'i' disapprove the display of the number of followers 'on the iOS application and is part of the robust platform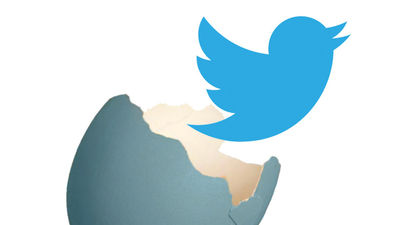 by mkhmarketing

Jack Dorsey, CEO of Twitter, says "I want to strengthen the health of Twitter," suggesting that we will reform the platform. Meanwhile, it is reported that on 'Twitter' iOS application, "change of the number of followers is made inconspicuous" was done.

Twitter redesigns iOS app to de-emphasize follower counts - The Verge
https://www.theverge.com/2018/11/19/18102855/twitter-redesign-follower-count-ios-app

According to a spokesperson for Twitter, Twitter has changed the font size of followers and followers from small on iOS applications since Monday, November 19, 2018, making it less noticeable than before . Twitter's spokeswoman told The Verge on technology and IT media said that "the location, birthday, start date of Twitter, number of followers, number of followers has been reduced."

This is a comparison between before (application left) and after (change right) the changes to the application. Although it is a change that you will not notice unless you are told it, you can certainly confirm that the font size is smaller than the conventional display. Twitter seems to prioritize the information displayed on the profile screen, so that users do not place importance on the number of followers.




Mr. Dorse has said that he wishes to make conversations on Twitter meaningful, and has been told that he is rethinking features such as "Retweet" and "Like". Under such circumstances, in October 2018, reports that "Twitter is considering reducing the" like "function" was reported, and some users complained about dissatisfaction.

Twitter is considering deleting "Like" features or to bring a healthier conversation to the platform - GIGAZINE



Dorsey thinks that if you are too concerned about the number of followers, users will want to attract a lot of users' attention by extreme utterances and actions, and posts that are toxic to the platform will increase. When the font size of the number of followers displayed on the profile is large and conspicuous, the user is going to increase it, so we changed it to make the font size smaller by design change this time.

Although it is confirmed that some changes such as the number of followers among the changes made to the iOS application can be confirmed as being changed in the Android application as well, some font sizes such as Twitter start date still remain It remains large.