Updates to make Twitter apps display pictograms, because reasons can not be displayed on older Android devices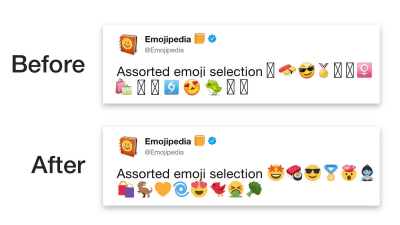 Twitter conducted an update to improve the pictogram display of the Android version Twitter application on May 21, 2018 (Monday, 2018). A user using an old Android terminal under Android 7.1 at the time of writing had a problem that some pictograms could not be displayed, but Twitter changed all pictograms to "Twemoji" which is a service emoticon Change. This means that all the Android users will be able to display pictograms.

Twitter Switches to Twemoji on Android
https://blog.emojipedia.org/twitter-switches-to-twemoji-on-android/

Twitter for Android no longer shows native emoji since phones are not updated fast enough | 9to5 Google
https://9to5google.com/2018/05/21/twitter-android-emoji-updates/

When examining the usage of Android OS at the time of article creation, version 8.X (Oreo), the latest Android OS, uses only about 6% of the whole Android terminal, and most users use old Android It is clear that you are using a terminal. Google is trying to solve this situation, but as the developer of the device does not try to adopt the latest Android OS, there is a reality that many users use old terminals.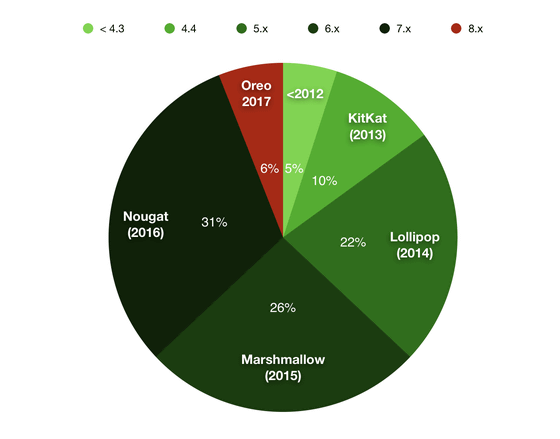 And, many users using old Android terminals had a problem that part of pictograms posted on SNS sites such as Twitter can not be displayed because the terminal does not support pictograms.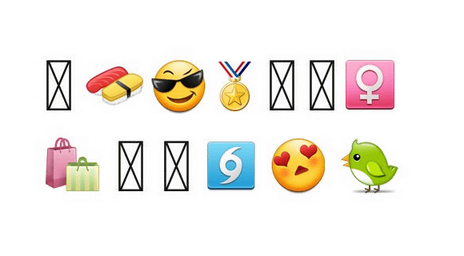 Therefore, Twitter has updated to replace all emoticons displayed in the application with "Twemoji" for Android 7.1 and below terminals. This makes it possible to display all pictograms even when using an old Android terminal. "About half of Twitter users will see this change and will be applied to more users this week," said Brian Hagerty, head of Twitter's design department. I am talking.