SNS application 'Trickle' SNS application which can write down activity records and comments for each topic for free and exchange more slowly than Twitter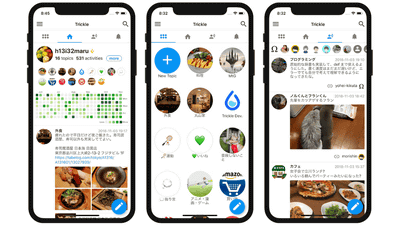 Ryo Maruyama, a developer who used Twitter and said, "I want to see tweets about this person's ○ ○, I do not want to see the tweets of ×× concern separately ...", but in "Personal Account" We developed an SNS application " Trickle " that can subscribe (register) "topics to which individuals transmit" without registration. Although Trickle is said to be a SNS that can connect with people and become a more gentle exchanges than Twitter while centering on "the topic that you want to send", actually use Trickle to check the user's comfort Saw.

I released a service called Trickle that allows you to write down activities without any doubt - maru source
http://blog.h13i32maru.jp/entry/2018/11/12/092904


We released a service called Trickle! Thank you! https://t.co/k9iQn07CQb https://t.co/wQVQTONFk0 #trickleappme

- Ryo Maruyama (@ h13i32 maru) November 12, 2018

Trickle - Favorite Activities on the App Store
https://itunes.apple.com/us/app/trickle-favorite-activities/id1441204205

Trickle - Apps on Google Play
https://play.google.com/store/apps/details?id=jp.h13i32maru.trickle

"IThe Trickle" has been released for iOS version and Android version. This time I tried using the iOS version. Tap "Get" to download and install the application.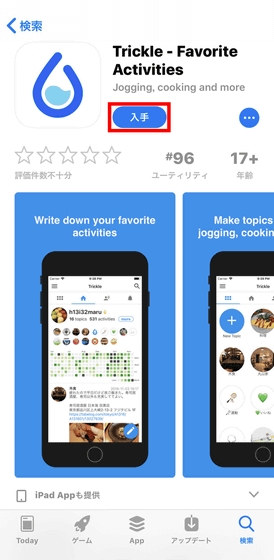 When you launch "Trickle", you first need to register your account. Enter user name, password, e-mail address, click the check box, tap "Sign Up for Trickle".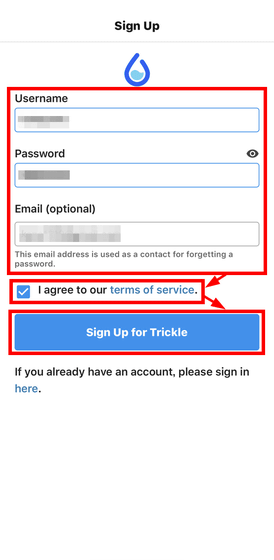 If registration is successful, you will be asked permission to notify "Trickle". Tap "Permit" this time.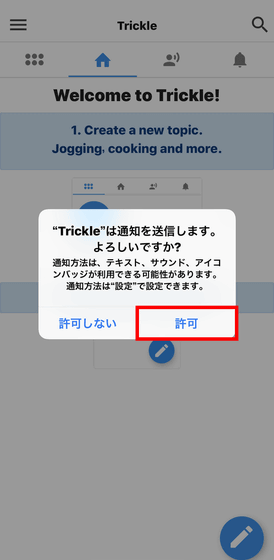 Trickle will post episodes based on "topics" that you created yourself. To create a topic, tap the leftmost one of the four icons above and tap "New Topic".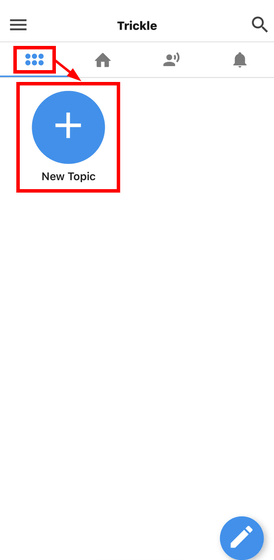 For example, if you think "I want to summarize the images and impressions of the ramen you ate in one topic", enter "Ramen" for the topic name, "Summary on the noodles I ate" in the topic description, tap "OK" I will.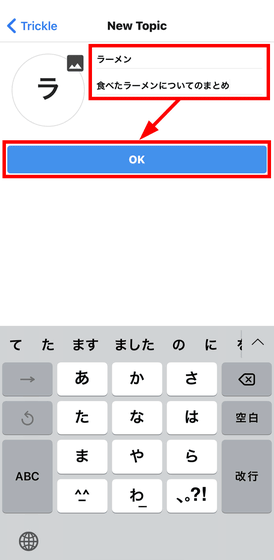 Then the topic "Ramen" was created.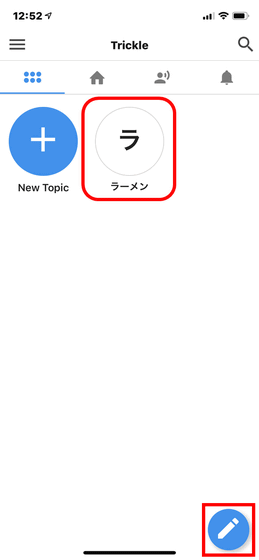 Write comments, tap the image icon, select the ramen photo you want to attach, tap "Save".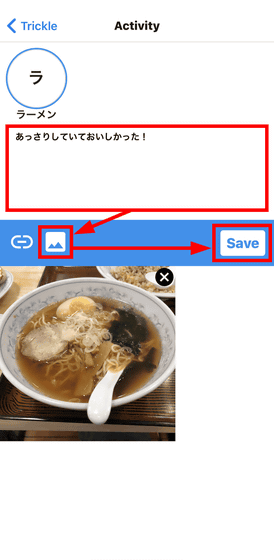 When posting it looks like this.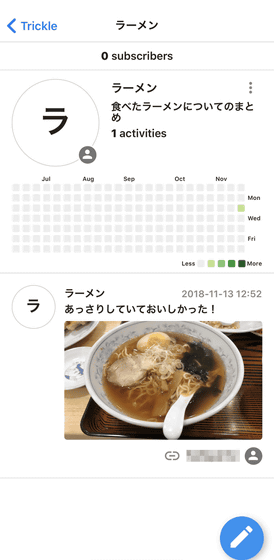 By tapping the magnifying glass icon in the upper right, you can see the activities and topics of others.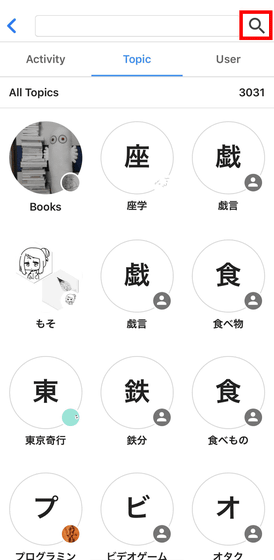 For example, this is an account of developer Ryo Maruyama.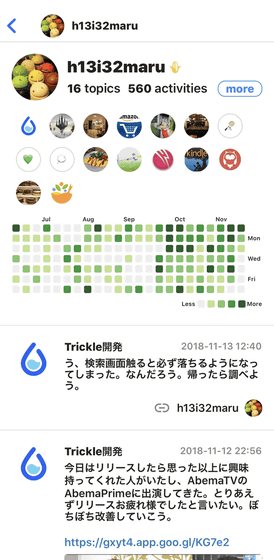 Topics about Trickle development ......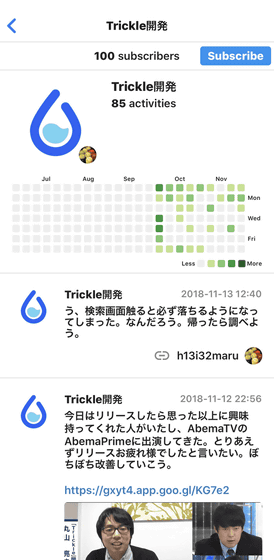 Also the topic of " Magic: The Gathering " that Ryo Maruyama is a hobby.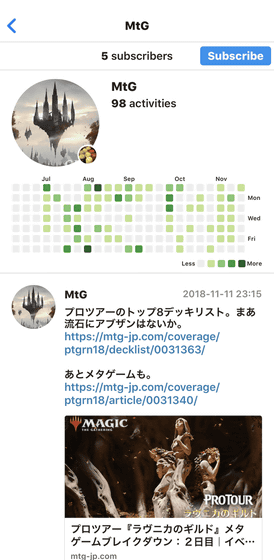 If you want to subscribe (register), tap the button "Subscribe" displayed in the upper right, OK.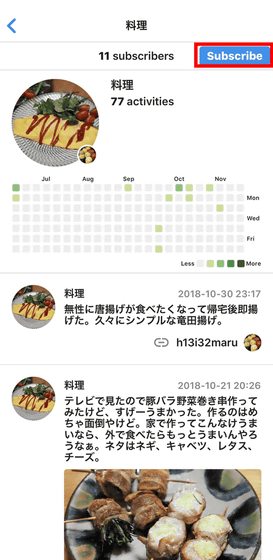 Tap the second icon from the top of the four icons at the top to see the subscribed topics.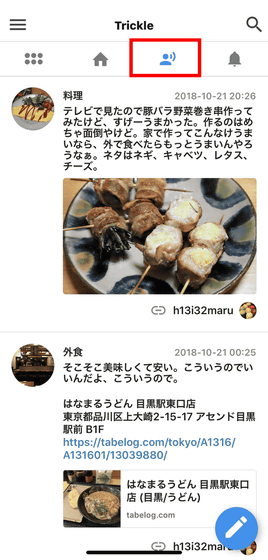 Also, comments can be quoted. For example, I found a delicious ramen post, so tap the clip like the clip displayed in the lower right.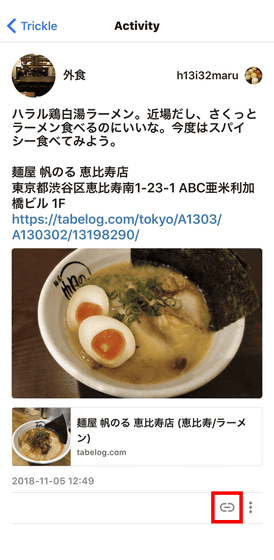 You can also enter the comment and tap Save to introduce the post to your topic.