"Songdrop" that YouTube's playlist can be created on a smartphone and converted into a music player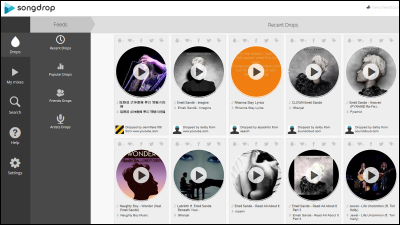 YouTube andSoundCloudSo, if you have an internet environment you can watch your favorite artist's songs and PVs for free, but bookmark the videos on such streaming service to your iPhone and create your own mix list and play for free IOS application is "Songdrop"is.

Songdrop
https://songdrop.com/

Songdrop for iPhone, iPod touch, iPad found on iTunes App Store - Free Music Player
https://itunes.apple.com/jp/app/songdrop/id687335694

Songdrop can be installed free from the App Store.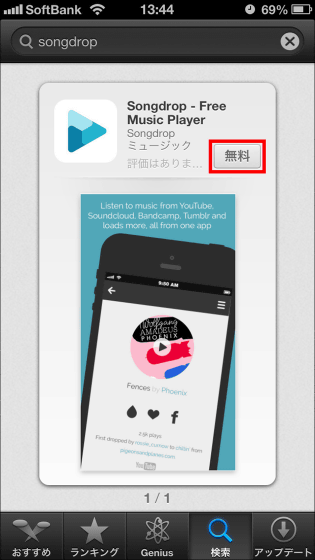 Tap "Install App".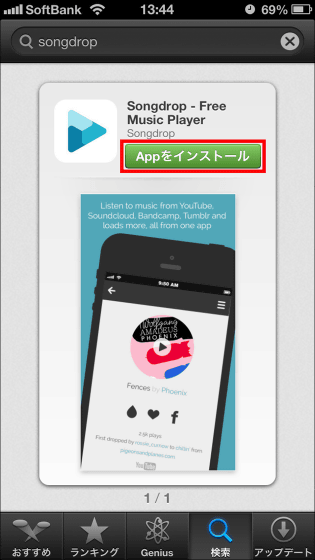 Tap "Open".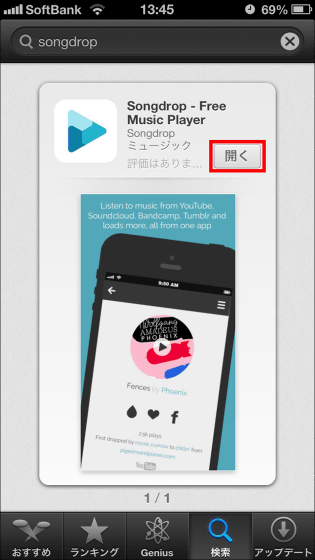 To use Songdrop, you need to register an account or sign in to your Facebook account. If you do not want to use Facebook account, tap "Sign up".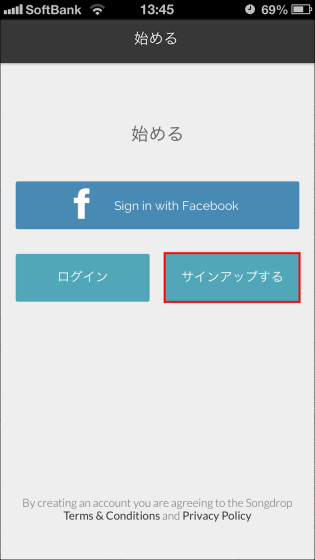 E-mail address · Enter the desired user name · password and tap "sign up" to complete registration.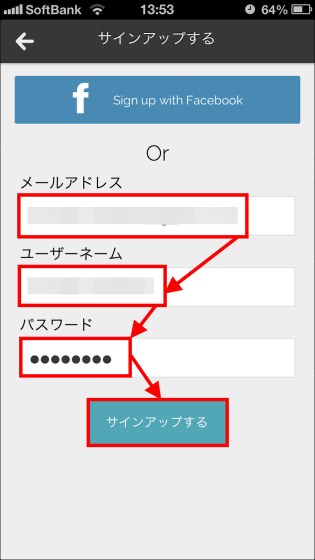 You can create your own mix list. Saving a song to a mix list is called "dropping" by Songdrop, but only the song is added to the list, and downloading into the main body is not done.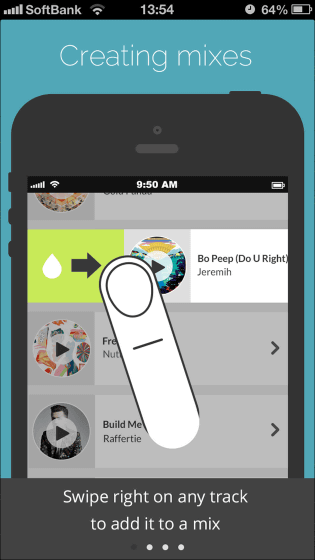 First, to search for songs Tap the three lines at the top right of the screen.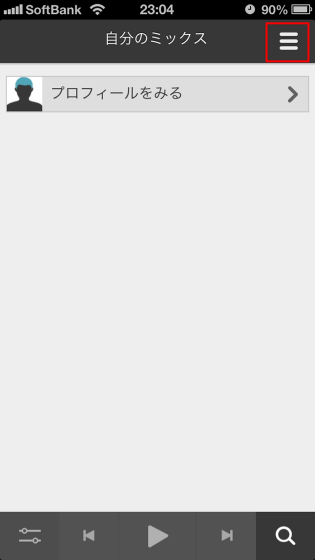 Tap "Search"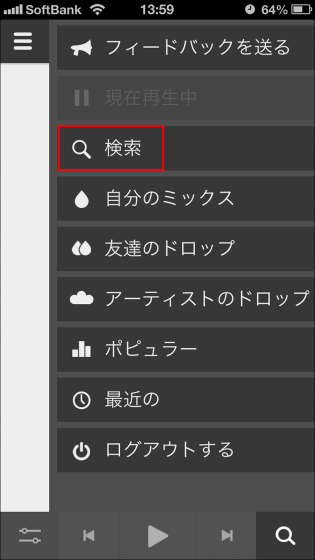 If you enter artist name or song title in the search window at the top of the screen, related videos will be displayed.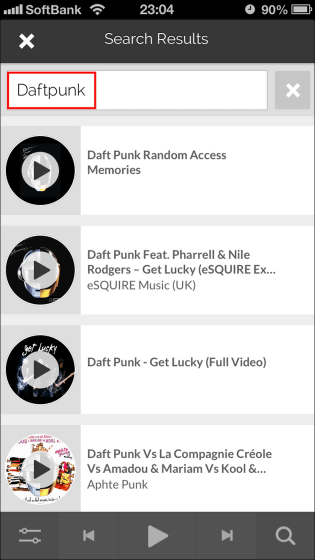 When you find your favorite song, swipe the icon to the right ......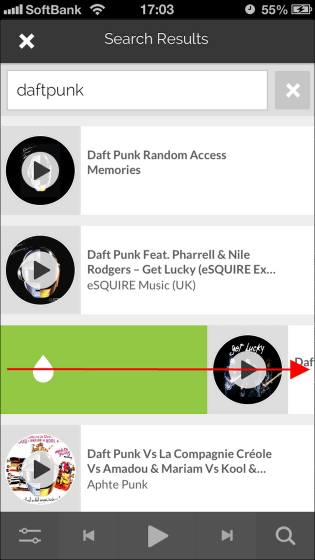 As "Drop to a Mix" is displayed, enter the mix name.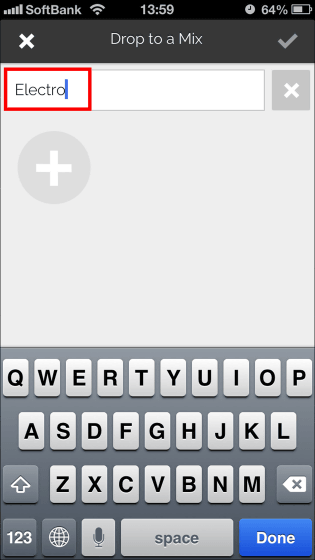 Then a mix is ​​created and the swiped songs are dropped onto your mix.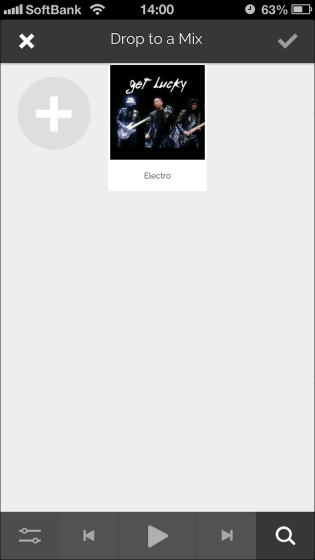 A mix is ​​created, and you can use the dropped song as a music player by tapping the play button.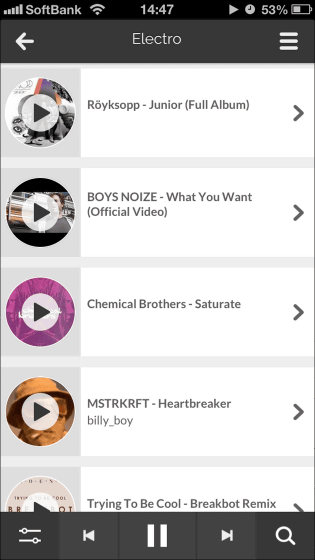 Swipe the song to the left and three icons appear. "Heart" to evaluate the song, "Triangle" button to temporarily save the song to the play queue which is the next function to play, "f" will be shared to facebook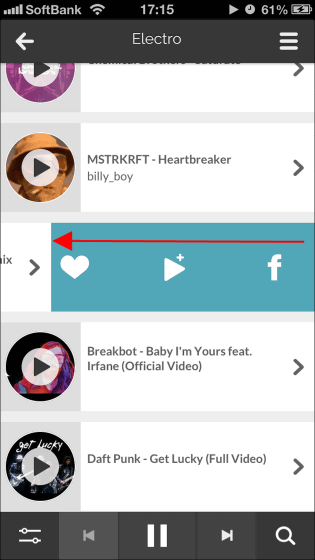 Swipe down from the bottom while playing a song, you can see the image of that song.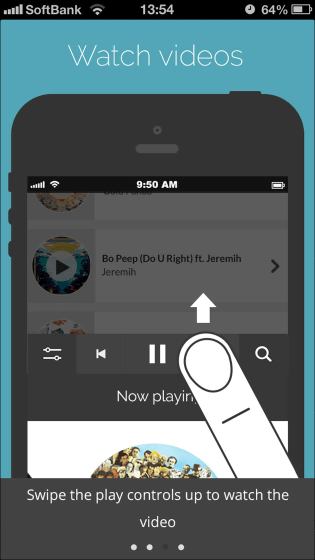 In addition to the playback function, by tapping the artist name area from the song list ... ...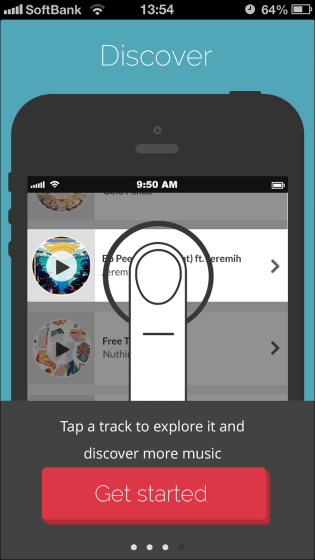 You can access artist details and mix of other users who are dropping songs, and you can also search for similar songs. Tap the artist name again ......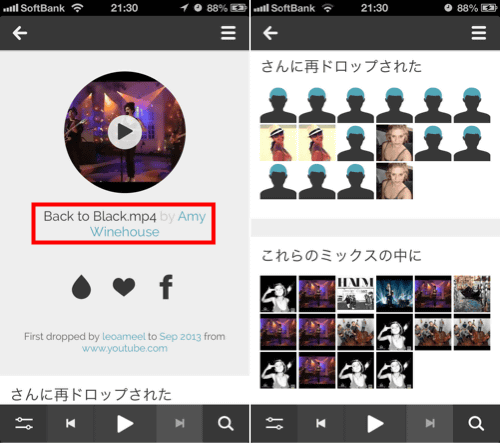 The page of the artist is displayed and you can follow your favorite artists.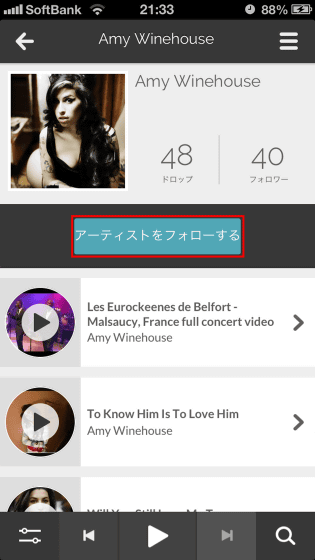 Songdrop is a service born in the UK, but since the release of iOS application, 40% of active users are Japanese.