Former "face of Google" led by Marissa Mayer Yahoo! Is pursuing Google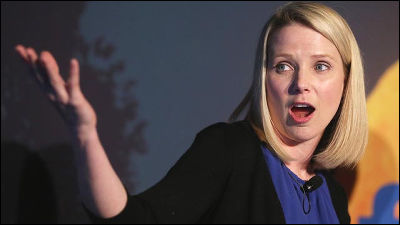 A female Marissa · Mayer, who was active as a Google engineer, took over as a vice president of search products and user experiences and said "face of Google" Yahoo! About a year has passed since I assumed the position of Chief Executive Officer, but Yahoo! led by Mayer CEO He seems to steadily prepare for pursuing Google steadily.

Yahoo Traffic Grew 20 Percent Since She Joined, Says Marissa Mayer - Liz Gannes - News - AllThingsD
http://allthingsd.com/20130911/yahoo-traffic-has-grown-20-since-she-joined-says-marissa-mayer/

Yahoo Climbs Back Above Google in U.S. Web Traffic - Liz Gannes - News - AllThingsD
http://allthingsd.com/20130821/yahoo-climbs-back-above-google-in-u-s-web-traffic/

Marissa MayerYahoo! The CEO was Google's first female engineer who joined Google, which he founded in 1999, and his hiring number was 20 (that is, the 20 th Google employee). She managed innovative services such as Google's search function and was involved in developing more than 100 functions and products such as Google Toolbar, iGoogle, Google News, Gmail, Google Maps, Google Earth, and others that supported Google's breakthrough As a person, he was one of the most famous engineers in Silicon Valley.

Mayer's CEO, said to be "face of Google" at one time, in July 2012, the US Internet service company Yahoo! It was appointed as the CEO of CEO, and we accepted this, we broke up with Google and made the world say.

In 2008, Mr. Meyer was elected as "the 50 most influential women of the world" at the young age of 33 years.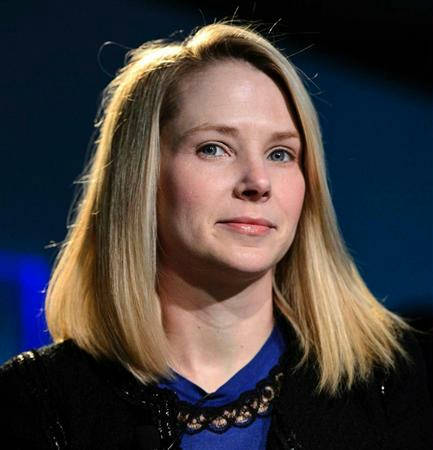 Yahoo! After joining, Mayer CEO immediately started the organizational reform of Google flow,TumblrWe will acquire various companies one after another and demonstrate our management skills. As a result, Yahoo! The stock price will doubled in about one year when Mayer 's tenure in office.

According to comScore's survey, with the number of unique visitors this June, Yahoo! against Google's 192.3 million people Is 196 million, finally got over the old-fashioned Google Yahoo! a long-established Internet service Will return to the top of American companies. In addition, this Yahoo! Tumblr (located in the 28th place) under the umbrella is not included in the figures. According to Mayor CEO, Yahoo! There are 800 million active users per month, this number is Yahoo! It seems that it has increased by about 20% since joining. However, according to comScore, over the past few months, Yahoo! Although Google's access number is close, Google holding Android is strong in the mobile market, so Google is expected to take over the top sooner or later.

Meyer CEO who models a tablet terminal with a fashion magazine "Vogue".



"Maybe it will take three years, or even longer, to realize Yahoo!'s true growth path in the true sense, but Yahoo! is growing in the direction we want," said Meyer CEO, In organizational reform, people, services, traffic, revenue and priority are attached. Yahoo! As prove that it is proceeding in the desired direction, Mayer 's CEO unveiled four data. First of all, it is Yahoo! There are 12,000 job seekers a week, which is five to six times that of the past. Secondly, Yahoo! The person who leaves from work decreased by a third to a quarter. Third, Yahoo! About 10% of the people hired will be "return group" who has worked in the company before. Fourth, in order to deprive the mobile terminal market, the number of development teams is increasing ten times as much as before she became CEO.

Although it is a heavyweight Meyer CEO, the new logo design of Mayer 's CEO, which I announced earlier, has received a lot of appraisal. But she said "I love my new logo and I am satisfied with the work of our employees, we do not take pride in Yahoo!" at all.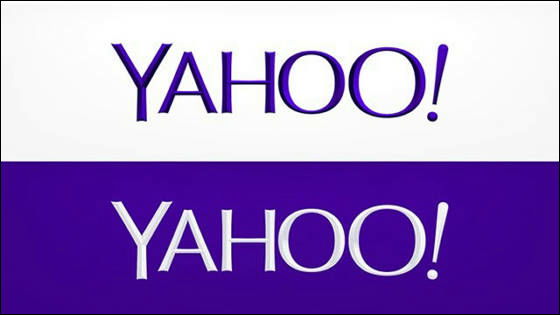 The figure which suffered from management is now getting momentum Yahoo! Mayer CEO will be described as "the world's largest startup company". Yahoo! led by Mayer CEO in the future It is worthy of attention.