I tried using Firefox extension 'Bloody Vikings!' Which can create multiple discarded e-mails free from right-click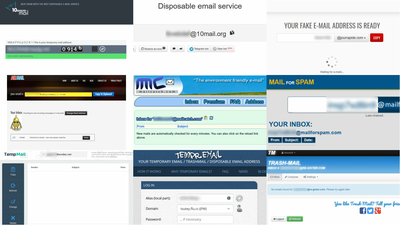 " Bloody Vikings! " Is an extension for Firefox that makes it easy to add "creation of abandoned e-mail addresses" for temporary use in the browser's right-click menu. You can select more than one service to create an email address.

Bloody Vikings! - Get this Extension for Firefox (en)
https://addons.mozilla.org/en/firefox/addon/bloody-vikings/

Actually introduced to Firefox. First of all, go to the official Firefox Bloody Vikings! Page and click on "Add to Firefox".




A pop-up to confirm the addition of Bloody Vikings! Will be displayed, click "Add".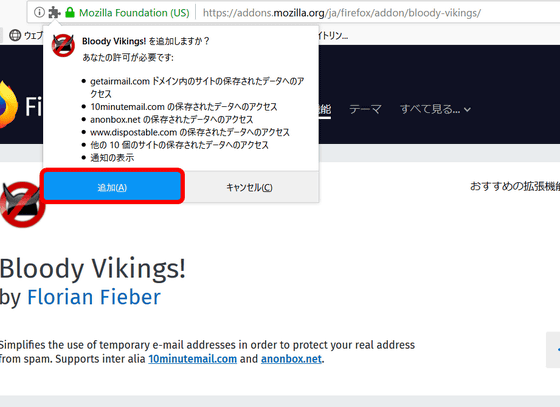 Bloody Vikings! Has been added to Firefox. I confirmed the extended function list of Firefox with "Ctrl + Shift + A", and it was clearly showing Bloody Vikings!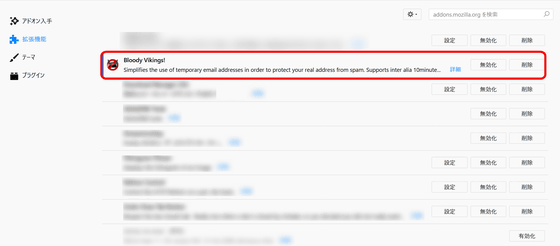 When installation is completed, "Bloody Vikings!" Is added at the bottom of the menu when right clicking on the browser, and 14 names of mail address creation service are lined up as a sub menu. I chose "10minutemail.com" this time.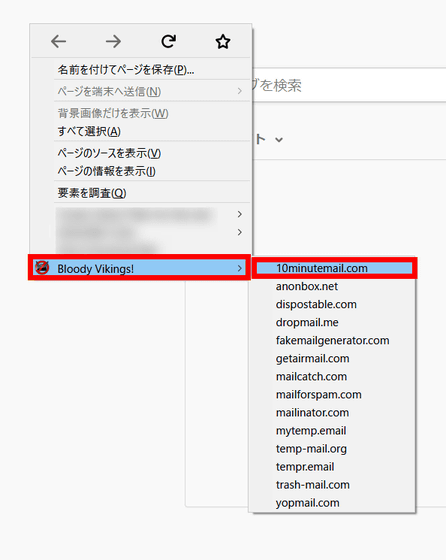 A new pinned tab opened at the left end of the Firefox tab bar. Clicking on this tab ... ...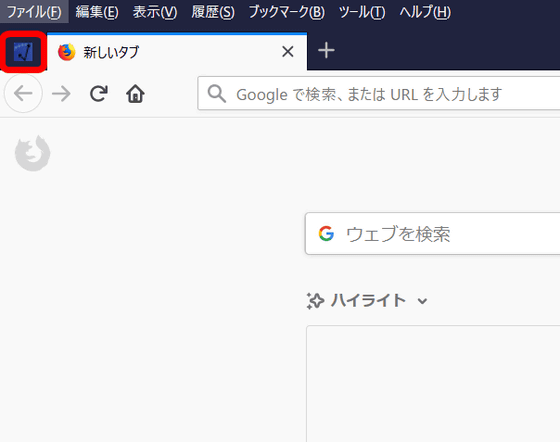 A mail address of "10 Minute Mail" was made. For this service, the validity period of the mail address is 10 minutes.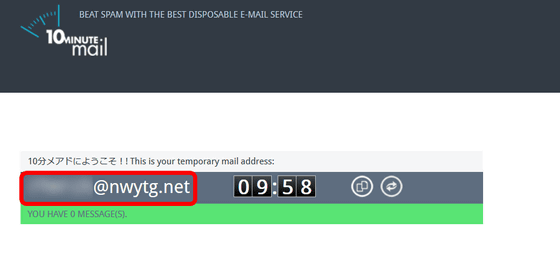 When you finish using the mail address, close this tab OK.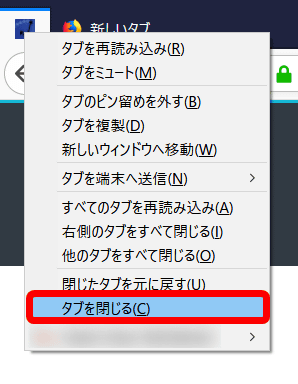 Since the appearance and specifications of the mailbox are different depending on the service, it seems to be good if you choose the service that suits you. By the way, a slightly strange extension name "Bloody Vikings!" Comes from the comedy " Spam " of British comedy group " Monty Python " which is also said to be the origin of spam mail.