It turned out that Epson was downgrading to eliminate cheap compatible ink cartridges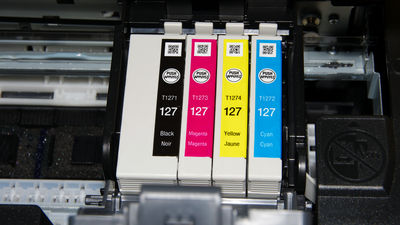 by BwDraco

Epson from the printer maker turned out to be performing a substantial downgrade called security upgrade in order to prevent third party cheap ink cartridges from being used. The Electronic Frontier Foundation that conducted the survey strongly criticizes downgrading pretending to be a security upgrade.

EFF To Texas AG: Epson Tricked Its Customers With a Dangerous Fake Update | Electronic Frontier Foundation
https://www.eff.org/deeplinks/2018/10/eff-texas-ag-epson-tricked-its-customers-dangerous-fake-update

Printers that can output data in PC to paper etc. are now one of the items that is indispensable to the life of modern people. Although the price of inkjet type printers is relatively easy to obtain, ink cartridges necessary for printing are sold exclusively by manufacturers, and the problem is that prices are rising little by little. Actually, in the state of New Jersey in the United States, a bill has been submitted that will clearly state the average cost of printing cartridges for 1000 pages to the cartridge manufacturer.

Thanks to the price rise of ink cartridges, compatible ink cartridges by third parties have been released and are on the market widely. Manufacturers of printers were trying to eliminate compatible ink cartridges by taking legal actions by manufacturers of compatible ink cartridges, placing IC chips on ink cartridges, and finely model changing the format of ink cartridges.


by Raymond

Epson updated the printer's firmware from late 2016 to early 2017. These updates were supposed to improve the security of the printer, but according to the research by the Electronic Frontier Foundation, the contents of the update is "downgrade to correspond only to ink cartridges monopolized by Epson" He said that. The Electronic Frontier Foundation strongly criticizes Epson's way of doing things, "This Epson's way of doing things is dangerous to detract from the reliability of the software update program."

This is not the first time for printer makers trying to eliminate quietly compatible ink cartridges.

HP made "security updates" only in 2016 to block the use of inexpensive compatible ink cartridges. The printer that adapted this security update did not recognize compatible ink cartridges and displayed an error message and it became impossible to print. HP explained on the official blog "Security risks are associated with the use of third party compatible ink cartridges," asking users for understanding.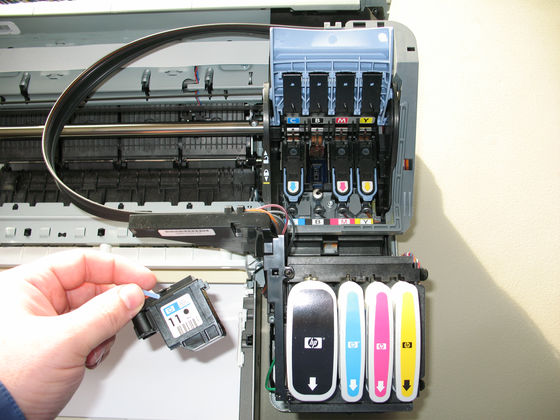 by DMahalko

The Electronic Frontier Foundation says, "There is no doubt that Epson and HP are pursuing profits through deceptive and illegal means, but it is even worse to actively exploit cyber security, and Epson and HP Fraud is a matter of concern, "commented.