【Japanese version 5 days free】 We released the English version of the work 'Light Painting' which draws a picture in the space with light as a brush 【until 18th】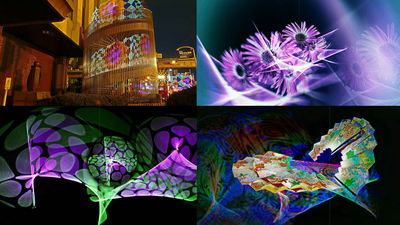 GIGAZINE has created an English version of " Light Painting " collection of works released by Amazon's Kindle. In addition to realizing the difficulty of translating the text into English, I also discovered the pitfalls when creating electronic books, so I tried to summarize what kind of way I followed the way. Also, in commemoration of the English version release, we made it possible to get the Japanese version free until October 18th, so please take this opportunity to visit the fantastic light world by all means.

Amazon.co.jp: Light Painting (English Edition) e-Book: Keisui Yamazaki, GIGA ZINE: Kindle Store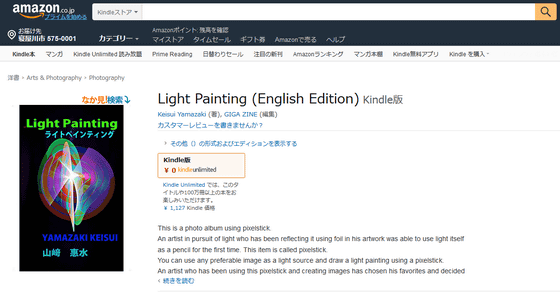 【Free until 17th October 18th】 Light Painting | Yamazaki Megumi, GIGAZINE | Art · Architecture · Design | Kindle Store | Amazon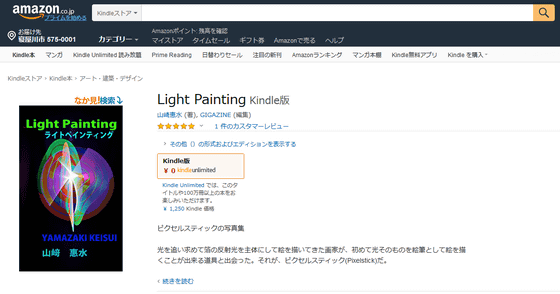 You can understand exactly what the work collection "Light Painting" is like by reading the following article.

"Light Painting" (Photo Painting) that photographs the real light trajectory of live action rather than CG - GIGAZINE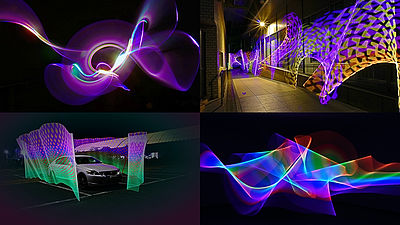 Creating the English version also hit some walls, but the creation of the Kindle book was a further steep stone. You can read the making of fighting with Adobe InDesign to make a photo collection that is easy to see even a little from the following.

Kindle book created in Adobe InDesign "Light Painting" too much making making - GIGAZINE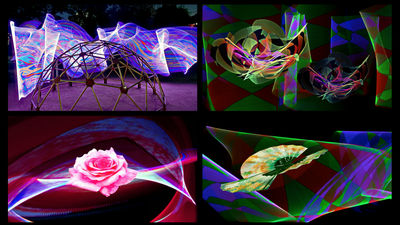 "Light Painting" is a collection of works, so there are not many texts to translate into English. The "Table of Contents" page ... ...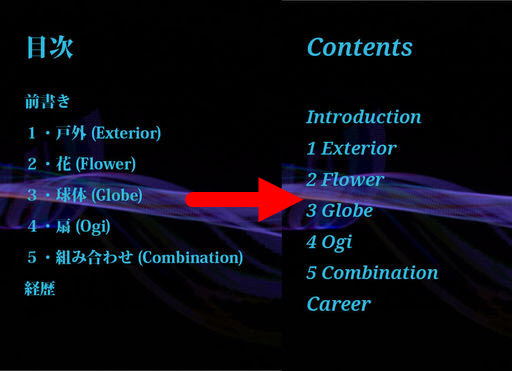 The page of "Foreword". The translator told me that the foreword was written in a unique expression, so it was difficult to translate.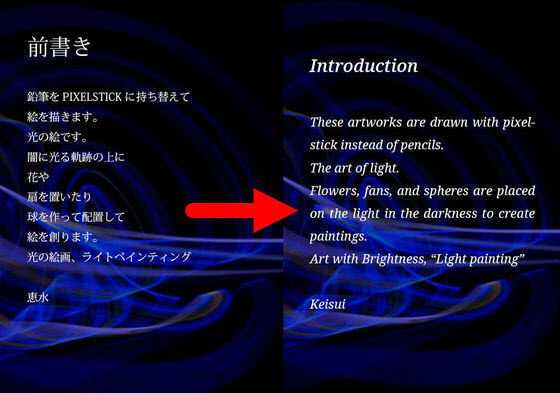 Besides that, we translated the text of the making and author's page.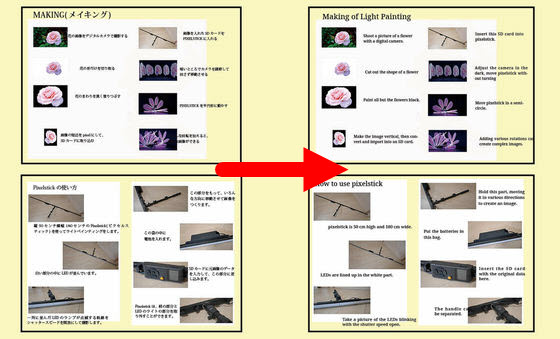 There is text on each work page, but since it is only with alphabet one letter and serial number, change was made unnecessary, but there was a catch in here.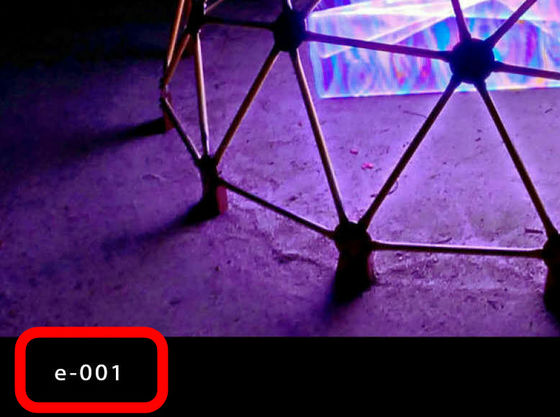 When selling English books with Kindle direct publishing (KDP) , first select "language" from "English".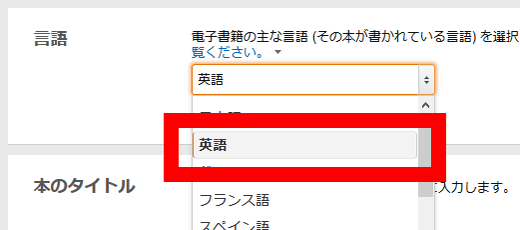 After entering the summary of the book etc and then clicking "Upload e-book's manuscript" it is complete release ......



An error occurred saying "The language of the file does not match the language selected when setting the book." Apparently, even if you do not use Japanese, there is a language setting in the file saying "I am using Japanese," in which case I can not release it as "English version".




I will go back to the file there. Select the text frame of the serial number and confirm the information in the "Character" window. Then, even though "Noto Sans" alphabet font was selected, the area of ​​"language" was "Japanese" in the font.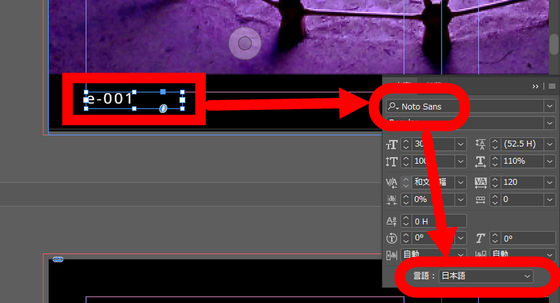 Change this "language" to "English: US" and complete the setting. However, "Light Painting" contains about 230 large volume works, that is, the same number of serial numbers exist. Although it is not a difficult thing, it is to be chased by quite steady work.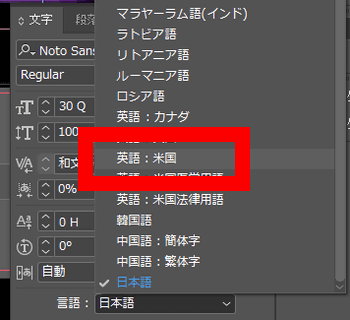 After changing the "language" of all the text frames to "English: the United States", we were able to successfully release with KDP. And anyone who "I know a more simple way of language settings!", If you have some people noticed to the point, such as "not amusing here of English expression?", Come here and give me a tipster to.

"Light Painting" can be purchased with Amazon's Kindle. The English version is $ 99.9 (1127 yen), and the Japanese version is 1250 yen. In addition, both English and Japanese versions can be read at no charge by Kindle Unlimited at any time, and in addition to the English version release, the Japanese version is also available free until 18th October 2018, so this opportunity Please try it.

Amazon.co.jp: Light Painting (English Edition) e-Book: Keisui Yamazaki, GIGA ZINE: Kindle Store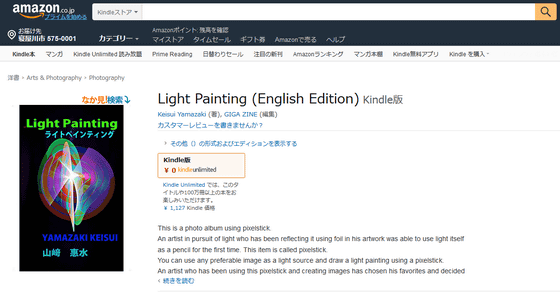 【Free until 18th October】 Light Painting | Yamazaki Megumi, GIGAZINE | Art · Architecture · Design | Kindle Store | Amazon