I tried using the DNS encryption application 'Intra' to prevent 'net censorship' such as stealing of browsing page and guiding to another page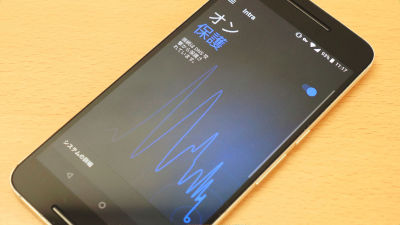 The Internet freedom is threatened, such as a cyber attack called "DNS manipulation" that censors the user's web access history in Turkey in 2014 and blocks it to another page to block information. In order to prevent such censorship by the government and others, there is a movement to encrypt the communication with the protected DNS, and Jigsaw under the umbrella of Google releases the application " Intra ". Since it is easy to prevent net censorsing just by turning on the function, I tried using it at once.

Jigsaw
https://jigsaw.google.com/

Intra - Apps on Google Play
https://play.google.com/store/apps/details?id=app.intra

"Intra" corresponds to Android at the time of article creation. Open the application page from the above Google Play page and tap "Install".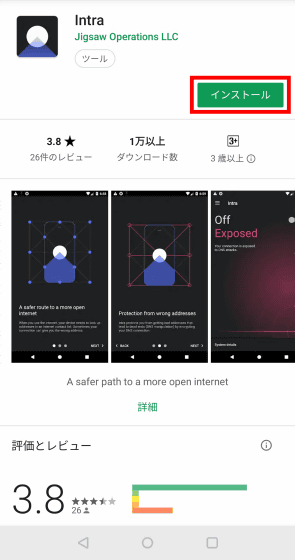 Tap "Open" to launch the application.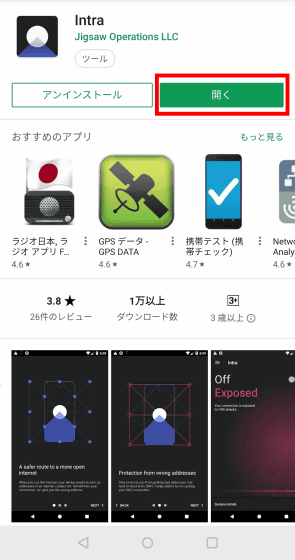 Since the tutorial is displayed at the first startup, tap "next" or swipe the page to the left for reading. Intra is aimed at preventing damage caused by cyber attack called DNS manipulation, such as detecting an access destination or skipping to a page different from the target page by changing DNS.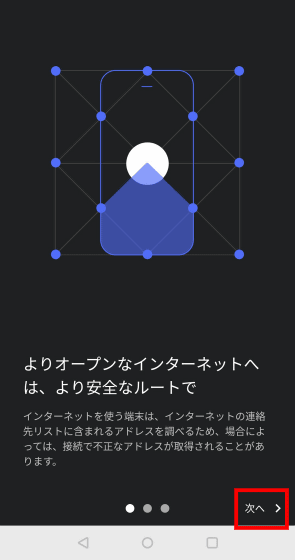 Intra encrypts Internet connection on Android terminal with DNS server. Since the IP address of the website is encrypted, it is a mechanism to protect users from censorous attacks such as tracking pages or replacing them with different pages. Tap "Next".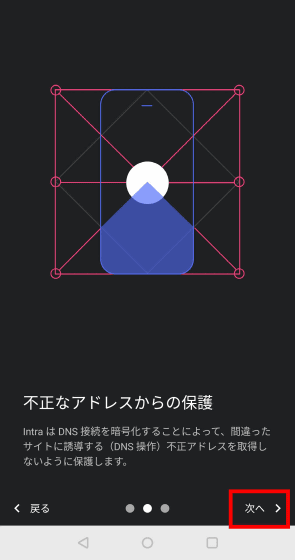 Finally tap "I agree" and the tutorial is over.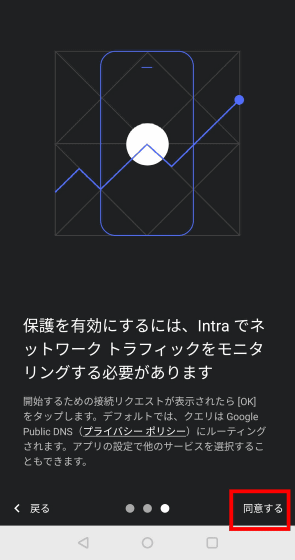 Since a connection request will be made at the initial startup, tap "OK".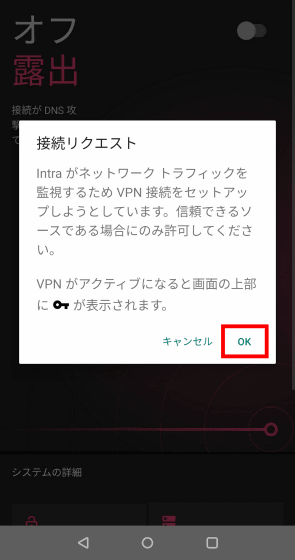 Intra's "home" screen was displayed. "Protection" on the screen turns "on", and if the graph showing the net access is displayed in blue, it is in the protected state.



During protection, "Keys" icon is displayed at the top of the screen.



"System details" is displayed below the graph, and a query and the secure DNS server to be connected etc. are displayed, but there is no need to set anything especially on the user side.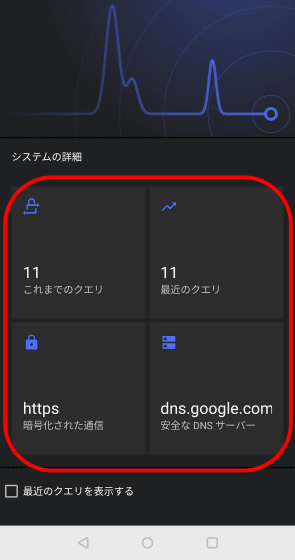 If you check "Show recent query" below ...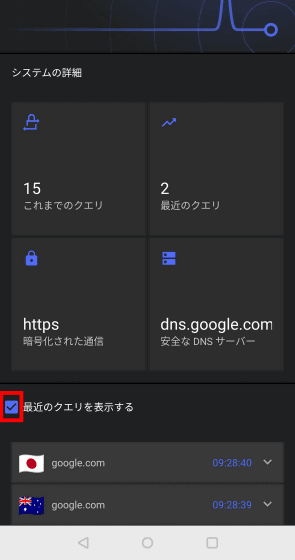 A large number of queries are displayed. For example, Yahoo! When displaying JAPAN's portal top page, the query looked like this.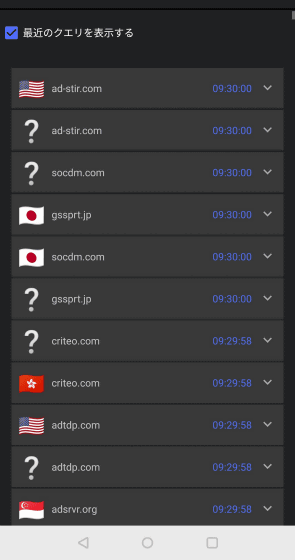 You can also display details by tapping each query.



By default, Google's DNS server (dns.google.com) is used, but you can change it to another public server. Tap "Menu" button to change DNS server.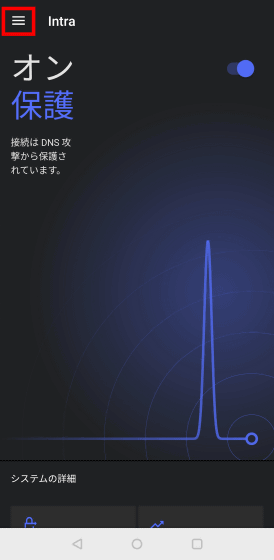 Tap "Settings".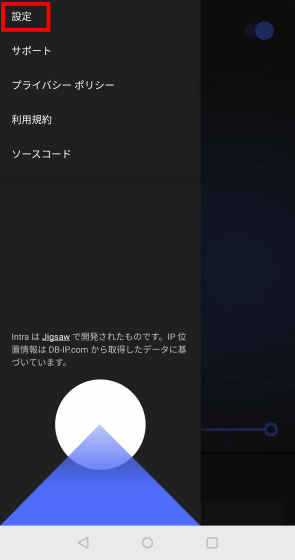 Tap "Select DNS over HTTPS server".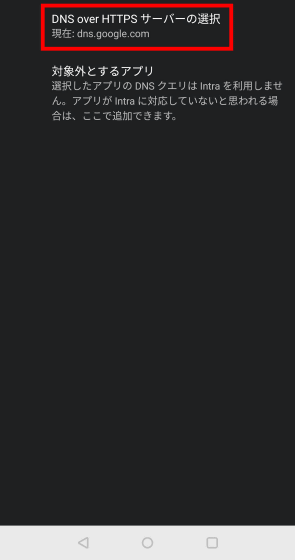 Apart from Google's DNS server, you can also specify Cloudflare's server (cloudflare.dns.com) or custom server.



Also, if you want to unprotect Intra, tap the "toggle" button on the home screen ... ...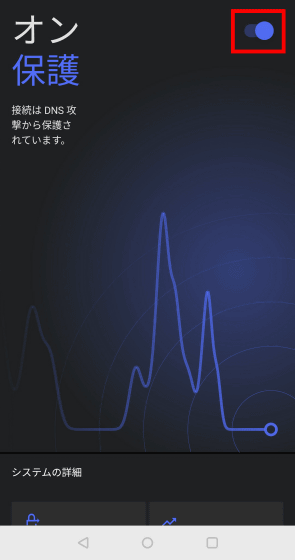 Switching to "OFF" is OK. Of course, you can activate censorship prevention mode by turning it on again.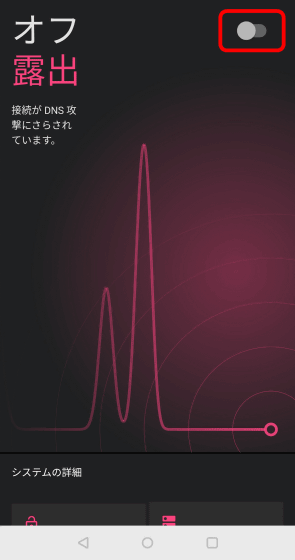 Intra is an application that was released to emerging countries where censorship, information blocking, and DNS hijacking are frequently done by DNS manipulation. Therefore, it is the purpose of protecting 'freedom of information' by using Intra by users who use old Android OS which can not use security update by the latest Android OS with measures against DNS manipulation.

When I actually used it, the net speed did not change due to Intra on / off. Since it does not feel the change of the sensible speed even in actual web surfing, it is feeling relieved if you keep Intra on as a prevention against DNS manipulation as a precaution to prepare for visiting places where censorship is intense.