I tried using 'Mouse Dictionary' which can check the meaning of crispy English words from English on browser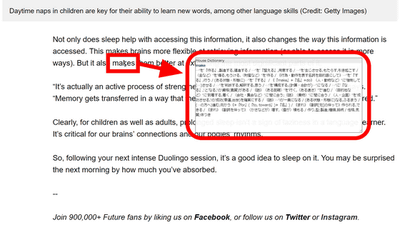 Tetsu (@ wtetsu), a software developer who develops free games etc., has a Chrome extension called " Mouse Dictionary " that allows you to refer to the meaning of English words by just hovering over the English word on the browser published. I tried to use it immediately because it is a recommended extension to those who read English sentences on the browser.

I created a fast English dictionary tool for Chrome extension
https://qiita.com/wtetsu/items/c43232c6c44918e977c9


As Chrome extension, I made a fast English dictionary which is too convenient, so please use it. https://t.co/fjtzmoOY4r pic.twitter.com/96Tee1sPZm

- Tetsu (@ wtetsu) September 4, 2018

To install "Mouse Dictionary", click "Add to CHROME" from the official page of Chrome Web Store.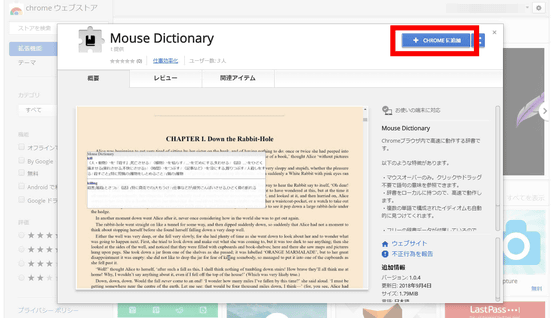 Mouse Dictionary reads and changes all data on the website you visited and displays the meaning of English words. Click "Add Extension".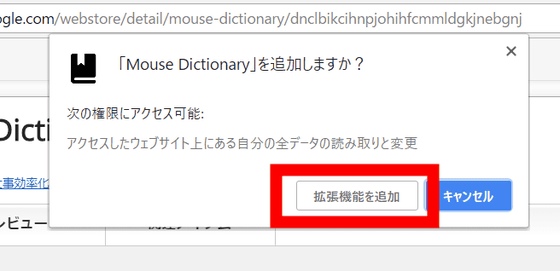 Your Mouse Dictionary has been added to Chrome. When you want to use Mouse Dictionary on Chrome, clicking the icon displayed at the top right of the browser means OK.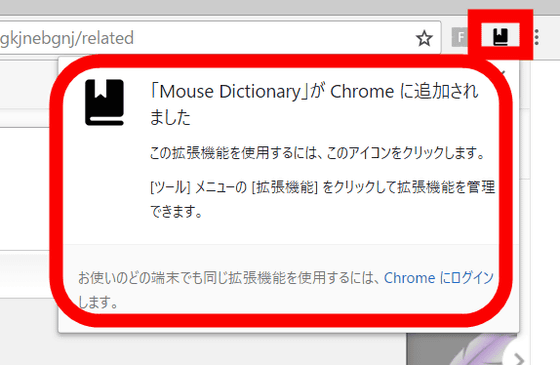 In order to actually start using the Mouse Dictionary, you need to set up a dictionary to use on the Mouse Dictionary. Right-click on the Mouse Dictionary icon to open the menu, so click "Options".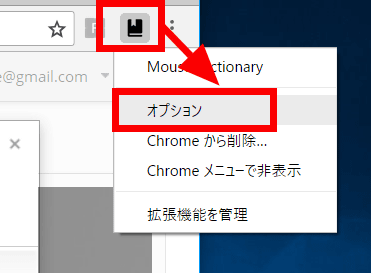 When the option setting page of Mouse Dictionary opens, "It seems that there is no dictionary data yet, it automatically displays data of free dictionary", so click "OK".



In the default state, data of 45586 words registered in English-Japanese dictionary of ejdic-hand in the public domain was imported into Mouse Dictionary. The Mouse Dictionary says that by storing dictionary data locally, you can refer to the meaning of English words at high speed. Click "OK" to finish setting.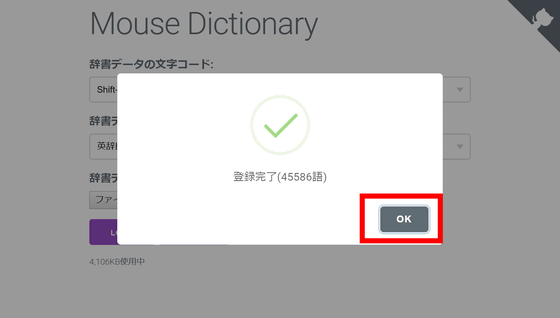 I will open a web page of English immediately. There is atmosphere that Zurari and English line up and it seems to be patient to read.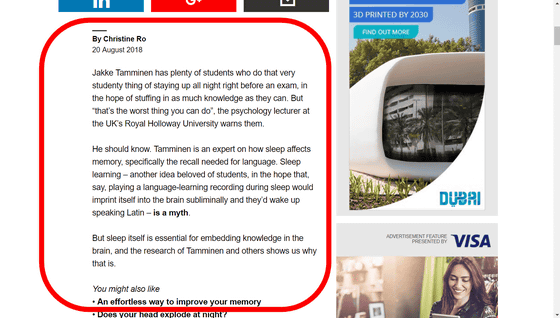 Here, clicking the icon displayed at the upper right ... ...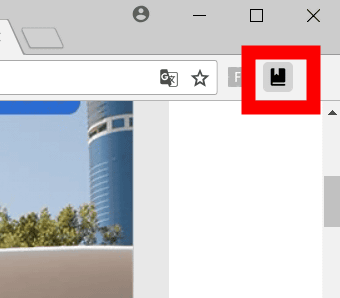 A small window is displayed at the upper left of the screen.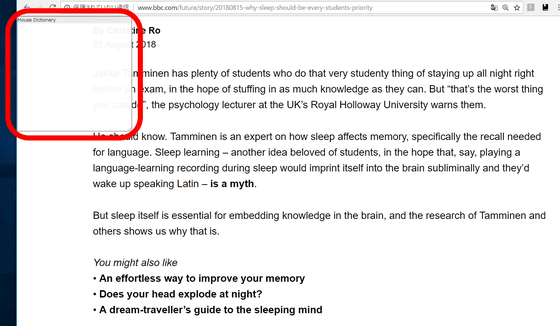 Then, when you move the mouse cursor to the English sentence displayed on the browser, English words with the cursor aligned in the window and their meanings are displayed.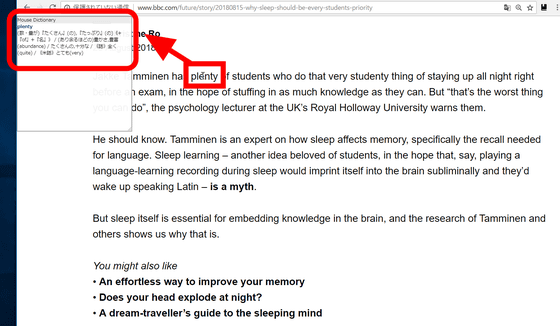 As you move the cursor, the contents displayed in the window will change accordingly.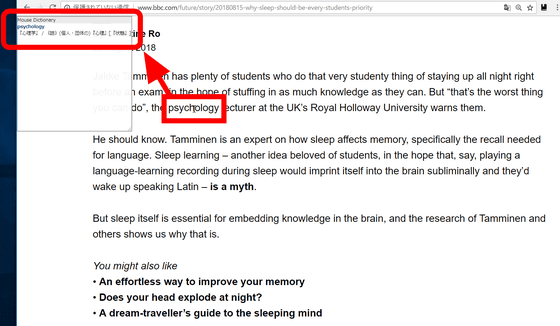 By clicking and dragging the lower right corner of a small window it is possible to change the size of the window.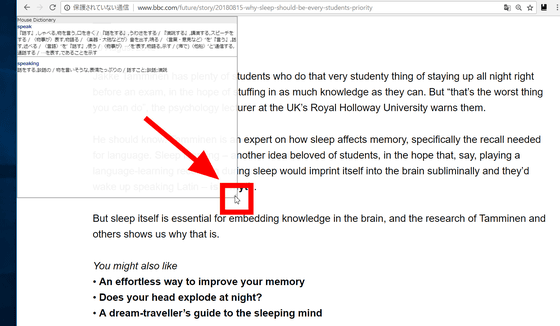 Clicking on the top of the window and dragging ......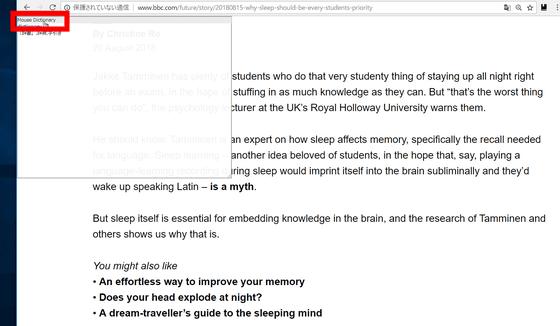 You can move the window itself.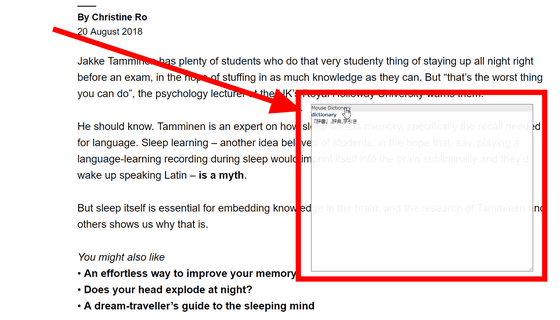 You can move the window to the most convenient place on the browser, read the English text while studying the meaning, and learn English.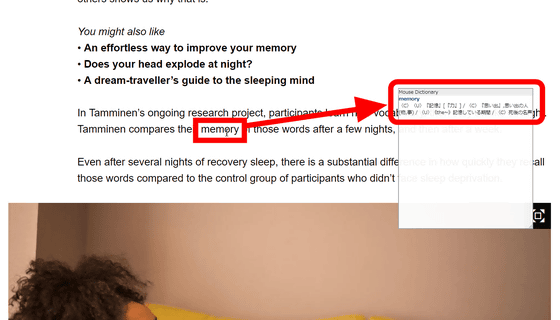 The meaning can be displayed without problems even in the place where the link is pasted.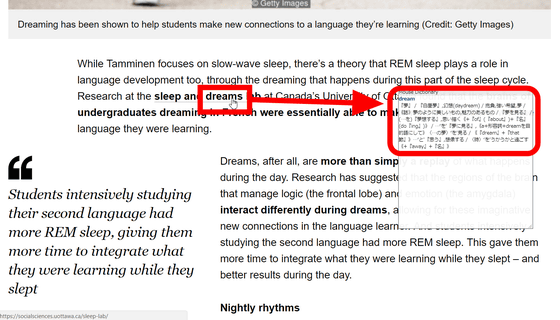 A movie that I actually tried using Mouse Dictionary.

I tried using the Chrome extension "Mouse Dictionary" that the meaning of English words can be referred to crisply


It is also possible to replace dictionary data displayed by Mouse Dictionary with data on hand. Click "Select file" from the option setting page of add-on ... ...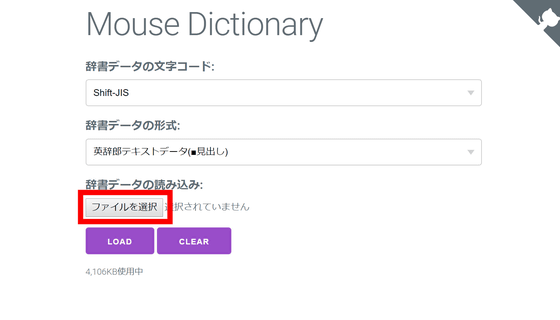 Select the dictionary data text file and click "Open".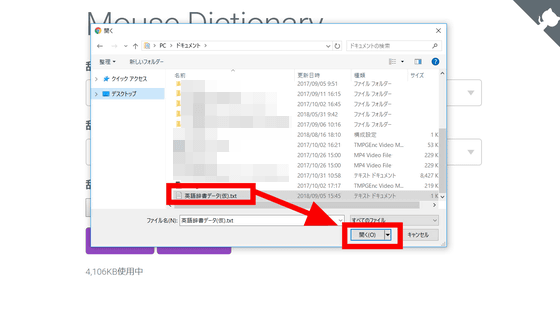 Finally click "LOAD", you can import the selected dictionary data into the Mouse Dictionary.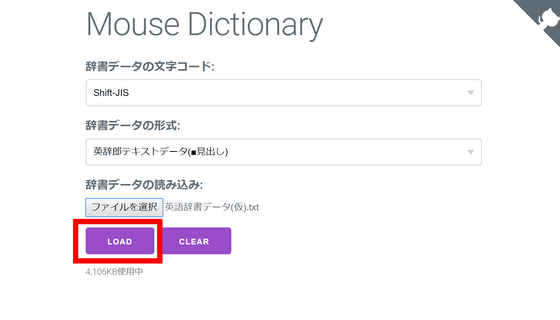 In addition, Tetsu of the developer says " Eikijiru is recommended for importing dictionary data", it seems very useful although it takes some time for the first import.

Text data of English version Ver.144.5 (20th 2015 version) - EDP - BOOTH