Samsung will bring the world's first folding display smartphone to market in 2019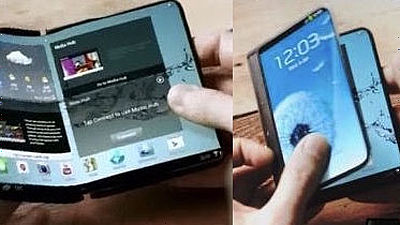 I found out that Samsung officially announces collapsible smartphone under development in 2018. Samsung is aiming for the release in 2019 to gain the title of "the world's first folding smartphone manufacturer".

Samsung unveiling a foldable smartphone this year
https://www.cnbc.com/2018/09/04/samsung-unveiling-a-foldable-smartphone-this-year.html

Samsung Rumored to Debut First Foldable Smartphone This Year - Mac Rumors
https://www.macrumors.com/2018/09/04/samsung-foldable-display-smartphone/

DJ · co - CEO, Samsung 's mobile sector leader, told CNBC' s interview that "It is expected to announce about folding smartphones under development in 2018". The announcement at Samsung Developer Conference 2018 held in San Francisco, USA in November 2018 is rich.

According to Ko CEO, technology development for mounting "foldable display" on smartphones seems to have made it difficult, but development is already completed. However, "All devices, functions and innovations need to communicate meaningful messages to end users.When I got into the hands of users," Oh! This is why Samsung made folding smartphones "It is said that it is necessary to communicate" It is believed that the user experience unique to "folding type" is indispensable, unlike existing smart phones and tablets.

Originally, Samsung is believed to have developed a "foldable display" for the "Galaxy Note" series which is a high-end large screen smartphone (Fabret), and in that case adopts a huge display design folded back by book type It is powerful to do.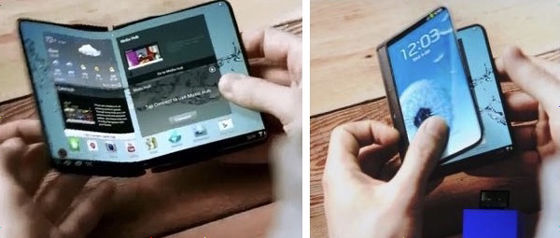 There is also the possibility of a "wallet" type that collapses in the "longitudinal" direction rather than the "lateral" direction. There is a " bending problem " on smartphones that are getting bigger, but in this style it seems that they can be put in front pockets of jeans.

Foldable phones are coming!

This is BOE foldable display demo (5.99 "FHD +) pic.twitter.com/abPxWBCe 2 y

- Ben Geskin (@ Venya Geskin 1) September 4, 2018

There is also a notion that not only Samsung is trying to bring "folding smartphone" into the market, but Apple is also a powerful rival. Apple is known for filing a number of related patents for folding smartphones and is in good relationship with LG which develops foldable flexible display and even if you are collaborating on folding iPhone It is not strange.

It turned out that Apple filed a new folding smartphone patent - GIGAZINE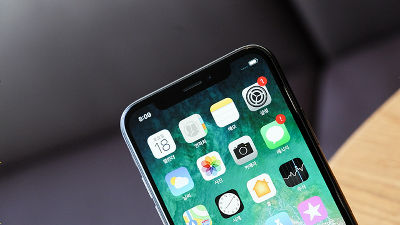 LG decided to invest capital of organic EL display with more than 1 trillion yen for future iPhone loading - GIGAZINE



Apple jointly developed a bendable organic EL display with LG, will "foldable iPhone" appear after 2020 - GIGAZINE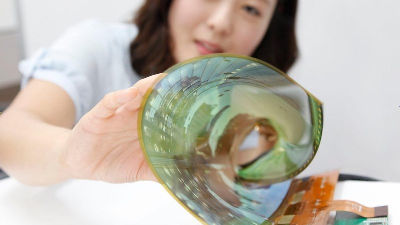 Samsung aiming for "the world's first folding smartphone" plans to introduce a folding smartphone as a model limited to a specific application such as a gaming smartphone in the first half of 2019, and if market response is good, it will collapse as a mainstream within 2019 It is estimated that we plan to introduce smartphones.