I ate Osaka Autumn Limited 'Sweet Potato Waffle' at Max Brenner who can enjoy chocolate sauce following sweet sweet potatoes and waffles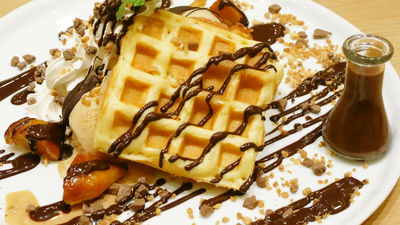 The Osaka Limited Autumn menu " Sweet Potato Waffle " of " MAX BRENNER ( MAX BRINNER )" which expands chocolate specialty store worldwide has appeared on Friday, August 24, 2018. To the freshly baked waffles and sweet potatoes, what kind of taste it is with the new menu that topped with dark chocolate sauce and rich cream sauce, it was a bit of a mess, so we actually went to Max Brenner Chocolate Bar Lequa Osaka store to eat I have done it.

Max Brenner: Osaka limited autumn menu appears! A sweet potato full of "sweet potato waffle"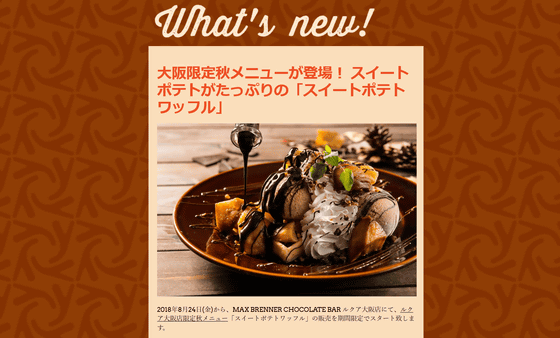 Max Brenner Chocolate Bar Lukua Osaka store is located on the 2nd floor of RUQUEIRE 3-1-3 Umeda Kita Ward, Osaka Prefecture .


Max Brenner Chocolate Bar Lequua Arrives in Osaka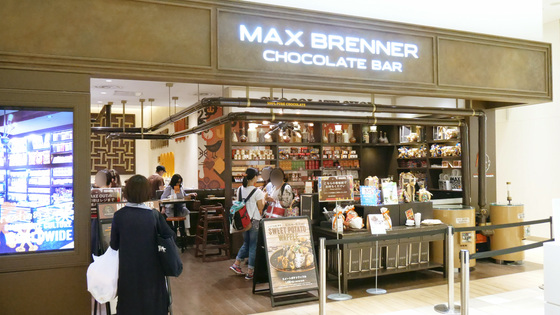 "Sweet potato waffle" was appealing on the signboard placed in the shop.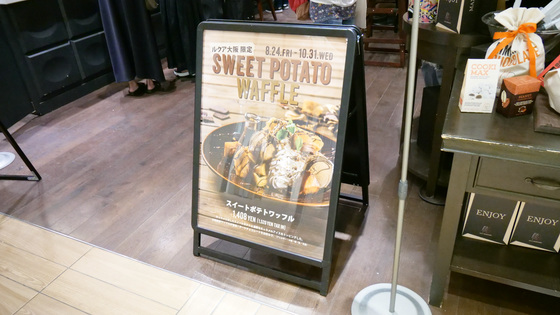 About 15 minutes after ordering, sweet potato waffle was brought to the seat.



The plate on which the waffle is placed is quite large, and if it is aligned with iPhone X with a long side of 143.6 mm, the size is clearly understood.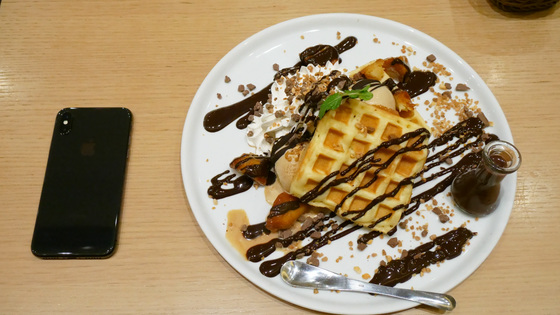 Besides freshly baked waffles and fresh cream, bite-sized sweet potatoes are topped and dark chocolate sauce, hazelnut pitts, milk chocolate chunks are sprinkled from the top. In addition, we can see caramel ice under waffle.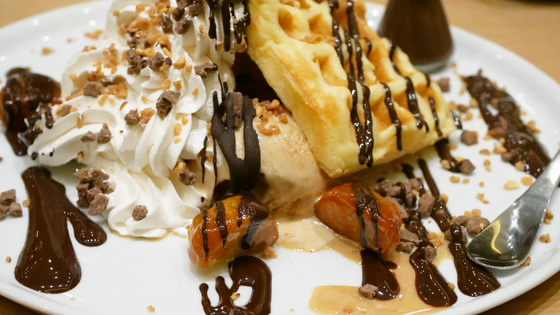 Also, a small Erlenmeyer flask in the corner of the dish is particularly eye-catching. It is dark chocolate sauce that is inside.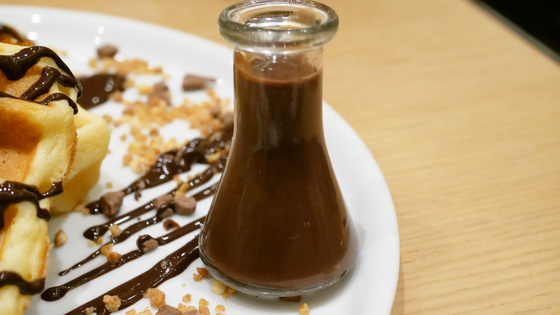 I will eat a bite without dying. The waffle is baked up durably in the outside while the dark chocolate sauce is often entangled. You can also enjoy the crispy texture of the hopping hazelnut pits and milk chocolate chunks being topped.



Sweet potatoes that have been caramelized can enjoy a crisp coating and texture of sweet potato sweet potato.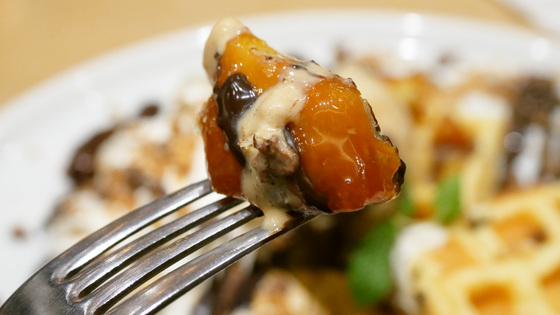 As we continue to eat, we will see a second waffle along with caramel ice from under the waffle.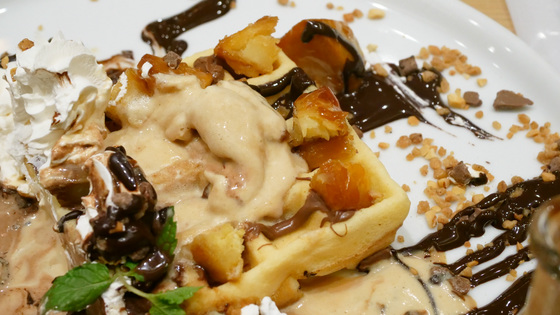 Here, we will do "Chasing dark chocolate sauce" using Erlenmeyer flask.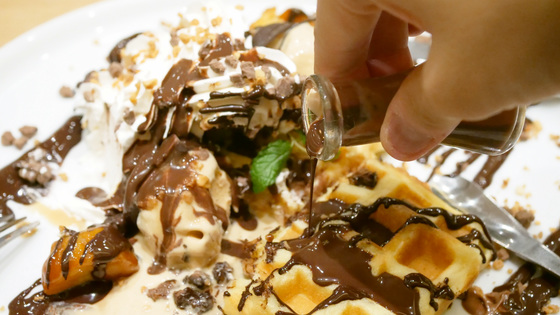 Dark chocolate sauce "chase" made it possible to taste sweet potatoes and waffles with the dark chocolate sauce's heavy sweetness until the end.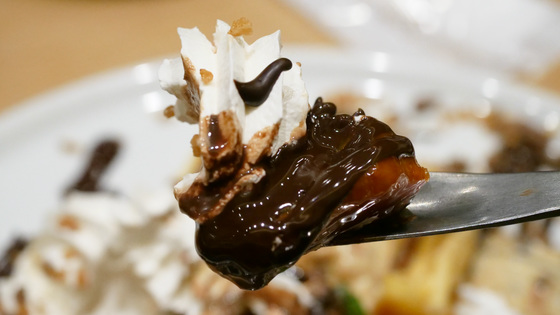 "Sweet potato waffle" is 1520 yen including tax and is offered for a limited time at Max Brenner Chocolate Bar Lequa Osaka store from August 24, 2018.