Adidas and Twitter announced 'Live high school students' American football game live'


In the United States American football has gained the highest popularity among sports, high school games games are attracting very high attention. Meanwhile, Adidas and Twitter jointly announced the "Friday Night Stripes" program that live coverage of the high school American football game.

adidas NEWS STREAM: adidas Partners with Twitter to Live - Stream High School Football Games in New 'Friday Night Stripes' Series
https://news.adidas.com/us/Latest-News/adidas-partners-with-twitter-to-live-stream-high-school-football-games-in-new--friday-night-stripes-/ s / 591 b 8 eff - fd 21 - 4051 - a 47 c - 0 dadac 68 a 3 c 2

Soon you'll be able to watch high school football on Twitter | TechCrunch
https://techcrunch.com/2018/08/19/soon-youll-be-able-to-watch-high-school-football-on-twitter/

Adidas is partnering with Twitter to stream high school football games - The Verge
https://www.theverge.com/2018/8/19/17756380/adidas-twitter-friday-night-stripes-high-school-football

Kelly Olmsted, who is deputy director of brand activation at Adidas, said about "Friday Night Stripes" Adidas is involved in American football culture from the public to the professional level, and through Twitter many people are playing American football I am proud that Adidas will leave his name as the first brand to entertain. "

Friday Night Stripes is to broadcast live broadcasts only on attention schools in the United States on Friday night on Twitter, during the annual season of high school American football. The game to be broadcast is subject to 8 games to be played during the period from September 7, 2018 to November 9, 2018.

At the time of article creation, schedules of only 4 games broadcasted by 18th October 2018 have been announced and cards of the remaining games will be announced later. Also, as the game progress is updated on Twitter's timeline during broadcasting, even people who watch the game from the middle can also follow "how the game is progressing".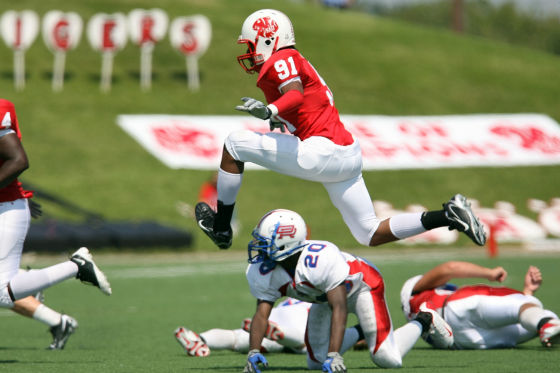 Regardless of whether or not you log in on Twitter, you can watch the broadcast of the game by accessing the Twitter account adidas Football US .