Shueisha's electronic bookstore application 'Margaret BOOK STORE!' Reads girls and women's manga up to masterpieces of masterpieces of memories and new works in series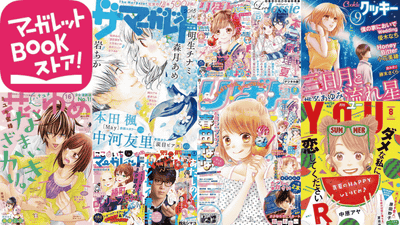 Mangalore BOOK store for girls and women manga only, although charged content is mostly electronic bookstore application, from popular masterpiece to the latest works for free, it is now possible to try out as much as possible I will.

Margaret BOOK store!
http://margaretbookstore.com/

"Margaret BOOK store! Shojo manga professional cartoon app" on the App Store
https://itunes.apple.com/jp/app/id638172135

Margaret BOOK store! Manga girls' professional cartoon app - Google Play app
https://play.google.com/store/apps/details?id=com.access_company.android.shmg_store

From the application page, tap "Install"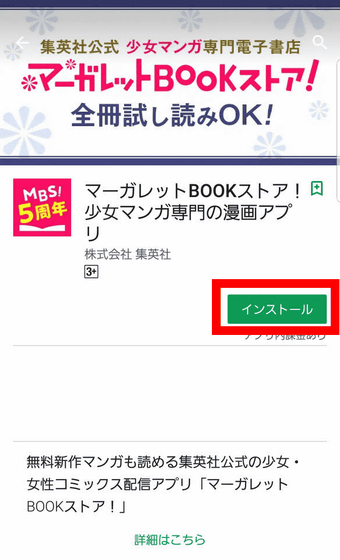 Tap "I agree" and start installation.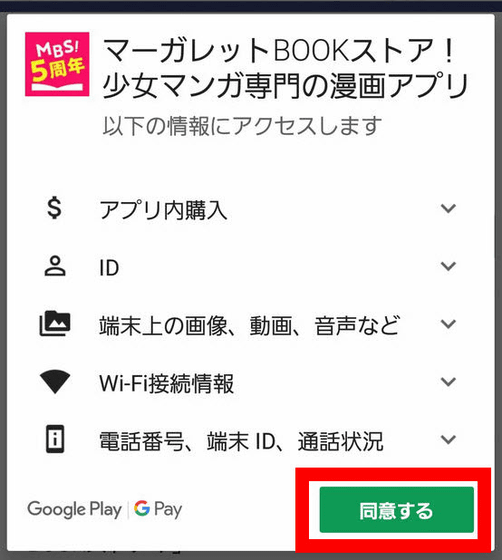 Tap "Open" when installation is completed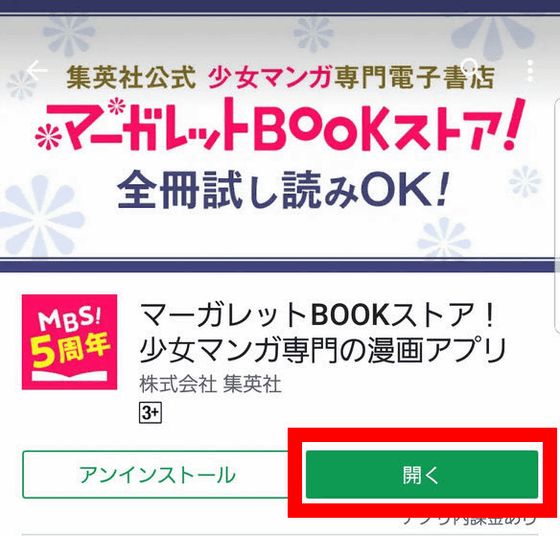 Margaret BOOK store! If you enjoy free of charge you can use it without registration, but you need to register an account to purchase paid content. At that time, if you have already registered an account with Shonen Jump + , you can log in as a common account.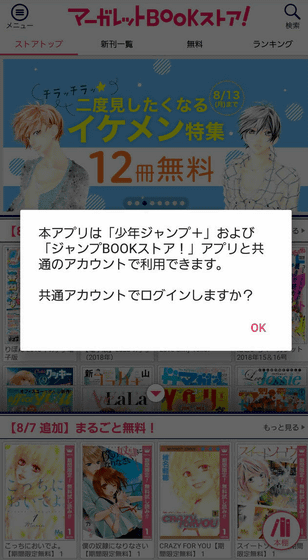 Margaret BOOK store! The top page of this is like this. Thumbnails of magazines and works are aligned with the narrowing. Tap 'Read more' in the newly published magazine.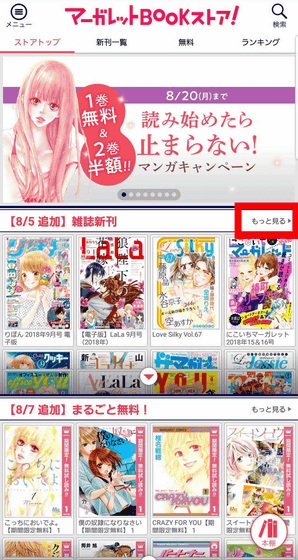 There are nearly 20 lineups of comic magazines for girls and ladies such as "Ribbon" "LaLa". People who wish to subscribe to many girls' manga magazines, such as having a lot of manga magazines in one application, also offering more prices than paper magazines, as well as trial reading about 10 pages free of charge I can recommend it.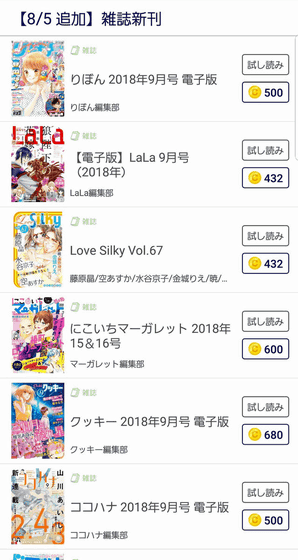 "I want to read comics for free anyway" "Recommended for those who want to consider purchasing but do not know the work much" is a special feature of "Whole FREE!" Although it is only a few volumes at the beginning, you can read many works free of charge. Tap "More".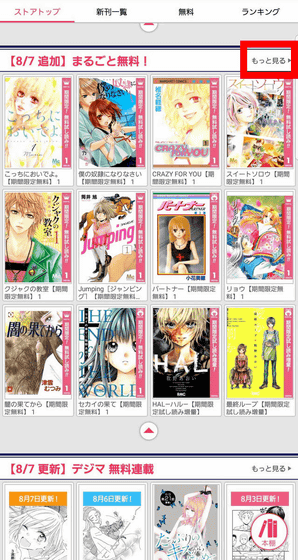 Tap "Free" of the work you want to read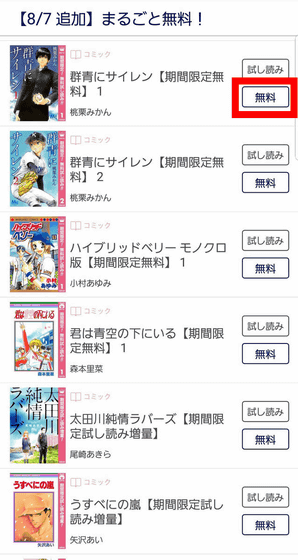 Tap "Download"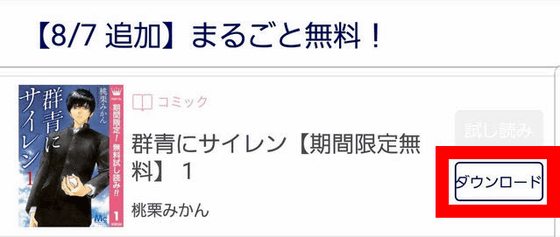 Tap "Read" when downloading is completed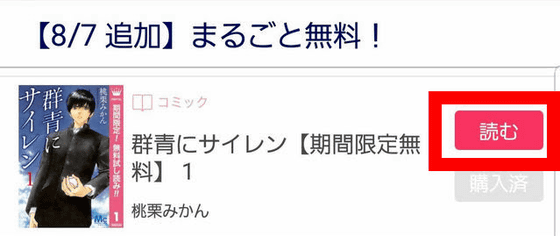 Margaret BOOK store! Viewer looks something like this. You can move pages by tapping the left and right of the screen, and you can page forward at once using the scroll bar.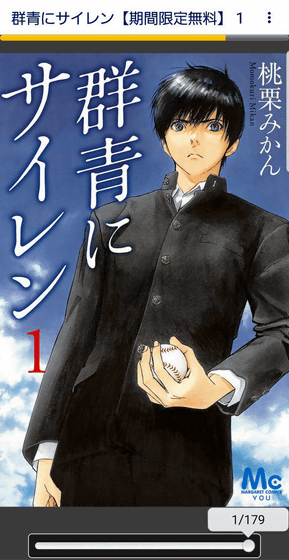 It is hard to move to the number of stories you want to read with just the scroll bar, so I tapped "Contents" from the menu icon ... ....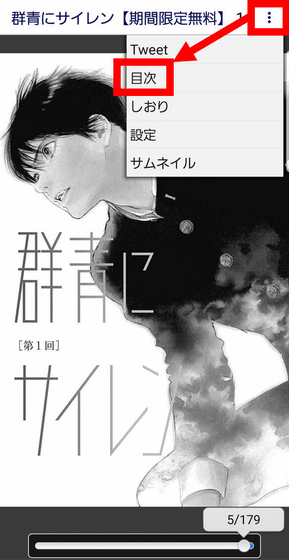 " Siren in Ultimate " has only the "cover" table of contents not set.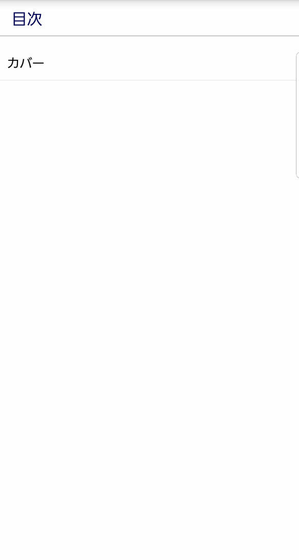 To make it easy to jump to where you want to read, tap "bookmark".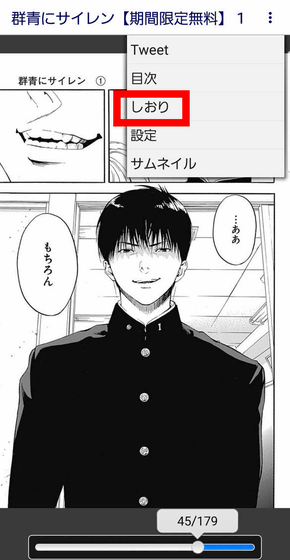 Tap "Add bookmark"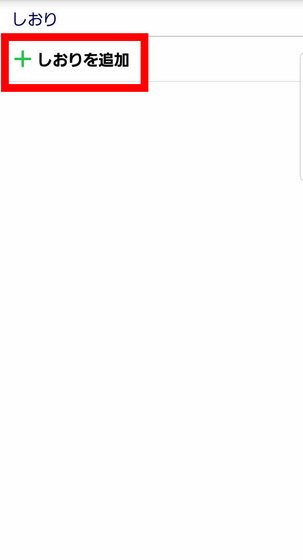 Tap "Add"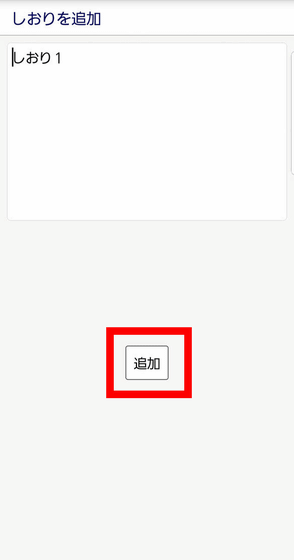 By tapping the bookmark you registered, you can jump to the page where the bookmark is sandwiched. However, in addition to having to register in advance, I felt that I could not use it much because it was a little troublesome without holding a bookmark with one tap.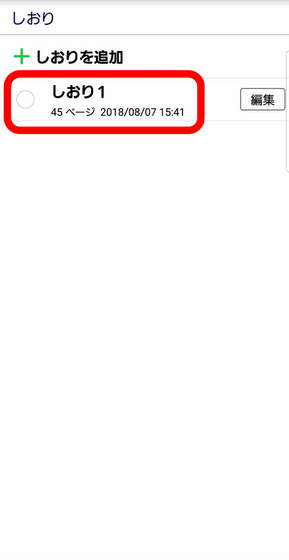 To use the convenient page movement function, tap "Thumbnail".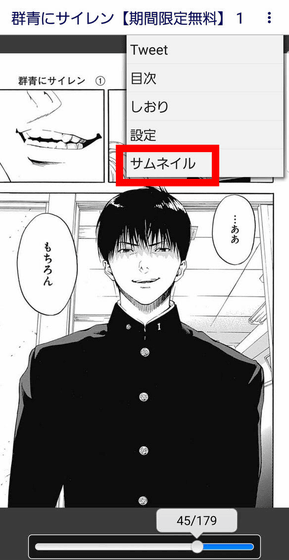 Each page is displayed small and you can find the target page by scrolling through it. Since it is inevitable that contents are inevitable, attention is necessary when reading for the first time, but it is very convenient when you want to read back a specific scene etc.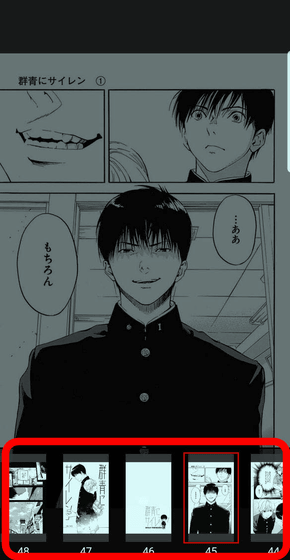 There is not only free for a limited time, but also free series at any time. Tap "more" in "Digima Free Series".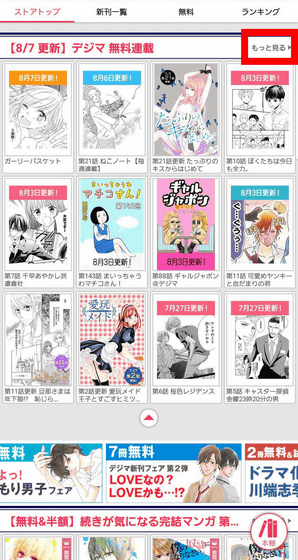 Browser version Margaret BOOK store! You can read the free serial series of " Digima (Digital Margaret) " on the page of.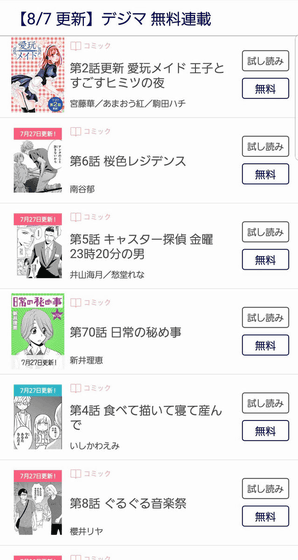 From the tab of the "newly published list" on the top page, new comic books that can be purchased within the application were listed.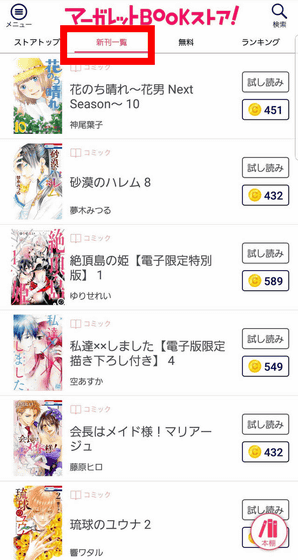 On the "Free" tab, you can check works that are free for a limited time.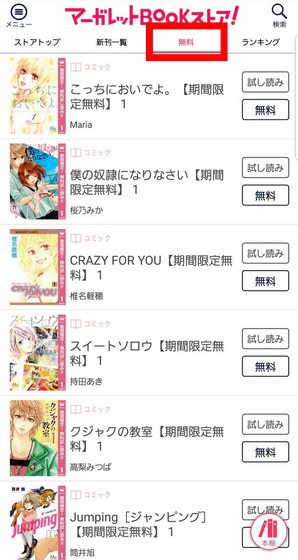 From the "Ranking" tab you can check the popularity ranking of your work. This ranking may be felt to be hard to reference because magazines and books are scrambling.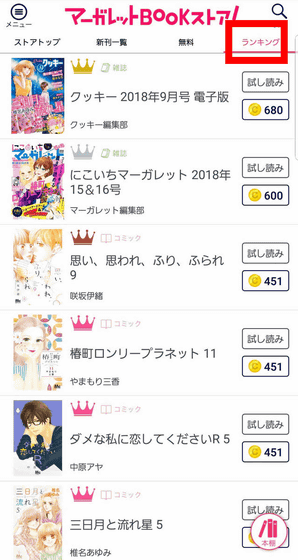 Tap "bookshelf" to check the downloaded work once.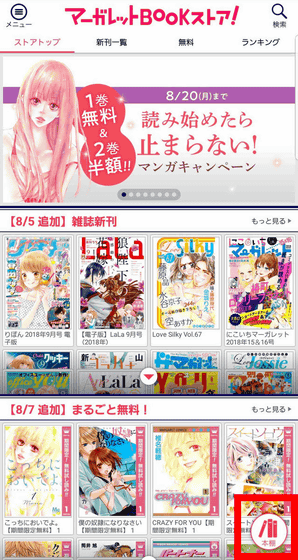 It is convenient to easily access the viewing history from the top page. However, it is only possible to read back the downloaded work to the last, so you can not move to the number of story pages and the number of story before and after, you can not read the work whose free period has ended so be careful.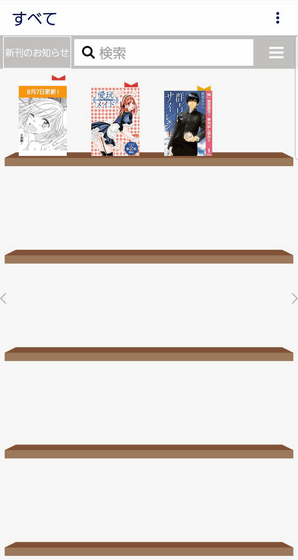 "Coin" is necessary to purchase books and magazines. Tap the menu icon.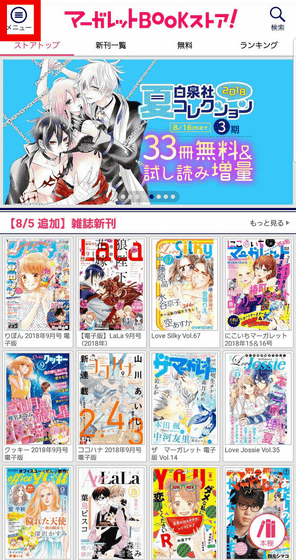 Tap "Coin Charge"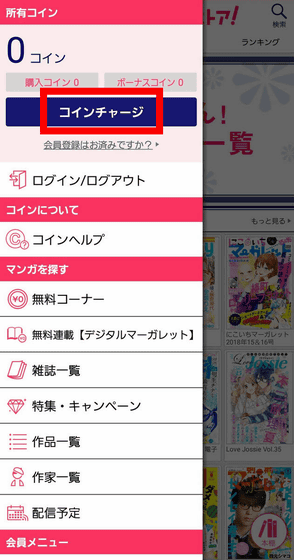 You can purchase 1 coin = 1 yen, bonus coins will follow if you purchase more than 2000 yen. Since there is no advertisement viewing and the like, purchasing coins by accounting was indispensable in order to enjoy paid contents.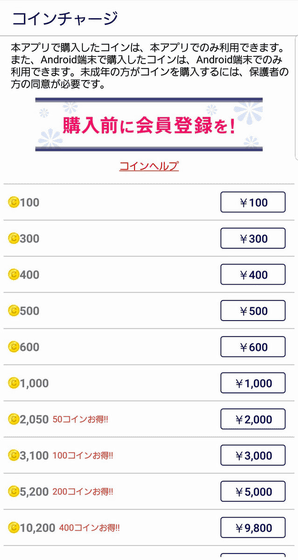 Margaret BOOK store! The best advantage of "Because you can purchase many magazines and books at will, you can manage with one app", it is a part that can not be recommended for those who say "Manga apps are free to use anyway!" There is also. However, because there are a lot of free trial reading, people who usually do not read girls' comics usually should try to install it.