Manga app "Sunday Ueburi" for you like "Sunday" that you can read legend work such as "Detective Conan" and "Inuyasha" for free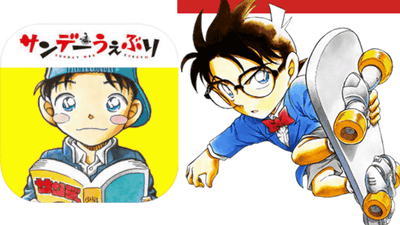 Shogakukan's application "Sunday lodging"Electronic version of magazines such as" Weekly Shonen Sunday "and" Gessan "are delivered, as well as free series of legend works such as" Detective Conan "and" Inuyasha "" MAJOR " I will. Such "Sundae Ueburi" is also released by Shogakkan Manga app "Manga OneI tried using it while comparing it.

Sunday lodging
https://www.sunday-webry.com/

"Sunday Ueburi - popular manga every day reading" on the App Store
https://itunes.apple.com/JP/app/id1252920795

Sunday Ueburi - popular manga manga daily update - Google Play app
https://play.google.com/store/apps/details?id=jp.co.shogakukan.sunday_webry

From the application page, tap "Install"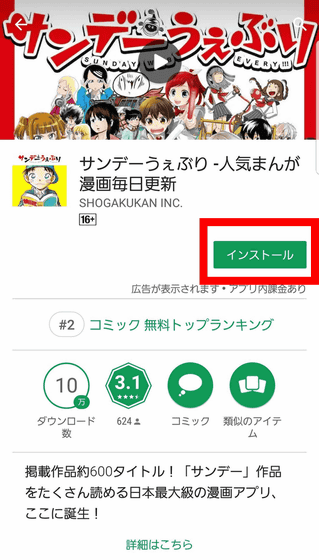 Tap "Open" when installation is completed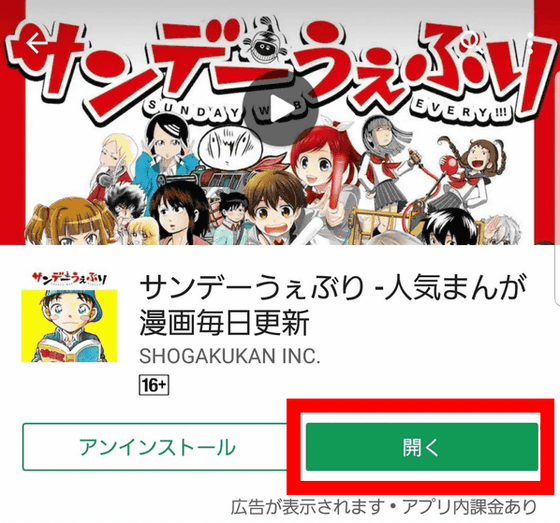 There are three kinds of coins for reading manga in Sunday Ueburi. The way to get each also differs from the type of manga you can purchase, so you need to be careful.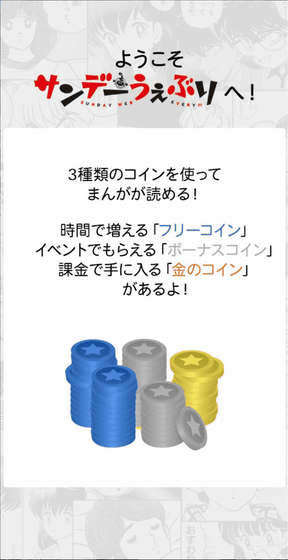 The free coins that accumulate over time have the maximum number that can be possessed, but the upper limit is that it will be upgraded as you use the application, that it is a good specification for those who use it for a long time.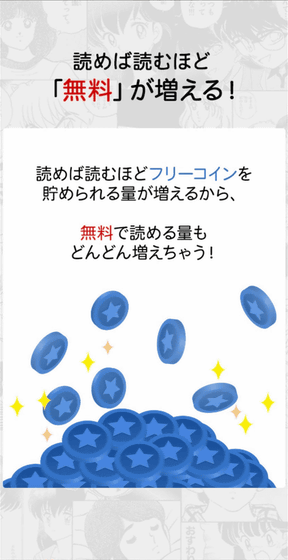 Get 1000 bonus coins with the start of the application. The price per episode is about 15 to 30 coins depending on the number of pages, so you can read comics of 5 books for about 5 books.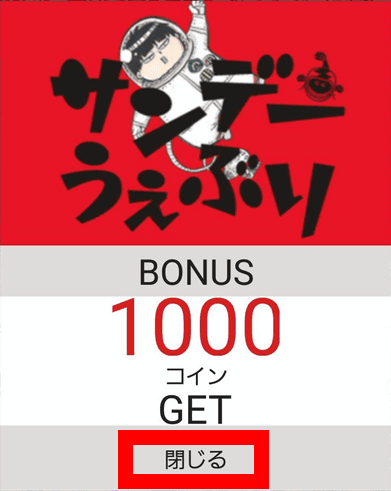 The top page of Sunday ─ ─ ─ is like this. In addition to features and recommended works, you can check the work updated on that day.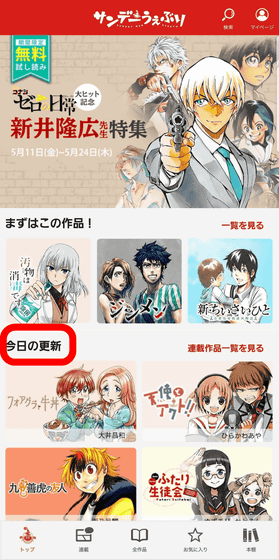 You can check the updated works of each day from "Series" menu. In addition to Sunday Ueburi original works, you can also read the serial series of works under the boys Sunday and the reprint series of the legend work.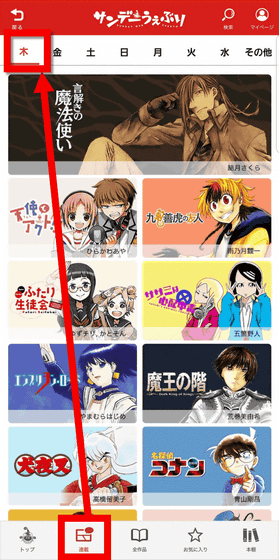 On the work page, you can buy it even for each episode or per book.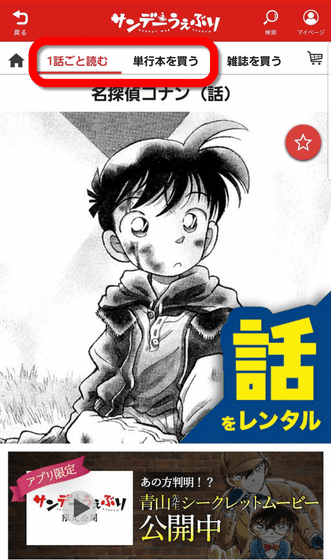 Both the original and reprint series can be read free of charge for the latest story until the next story is released. This "until the next episode is released" is fairly good as it is fairly long and short, you can read weekly updated works etc. every day without having to chase after a week if you can read it at your favorite timing, If you missed the series one day you will have to purchase with a coin. Also, in the case of a series of boys sunday serialized works, conditions may be unsteady for each work, such as being unable to purchase with coins after a week or so, chasing after a while may be a bit painful.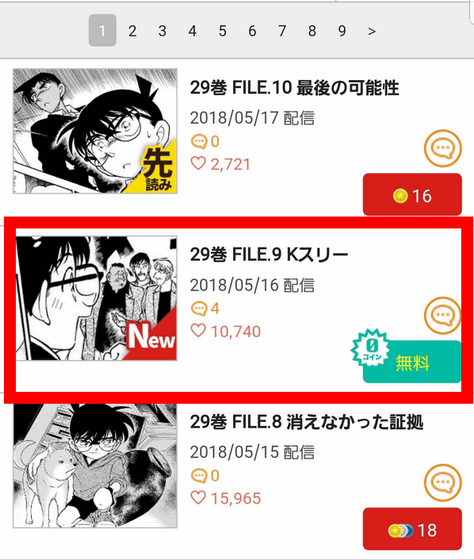 If you want to read the work which you missed without reading in the free period by all means, or you want to read dumbdoun when trying reading it, you can purchase a book in the application. Tap 'buy a book book' and tap on the work you want.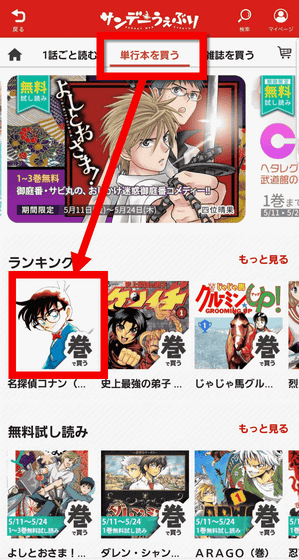 You can purchase paper books and latest publications without delay, but you can only purchase gold coins you can purchase for purchase. You can purchase it by tapping the price display of the desired number of turns.



Also, you can purchase the latest issue of "Shonen Sunday" "Gessan" "Monthly Sunday GX" from "To buy a magazine". Since it can be purchased from 0 o'clock when the date changed on the release date, the electronic version is recommended for those who want to read quickly.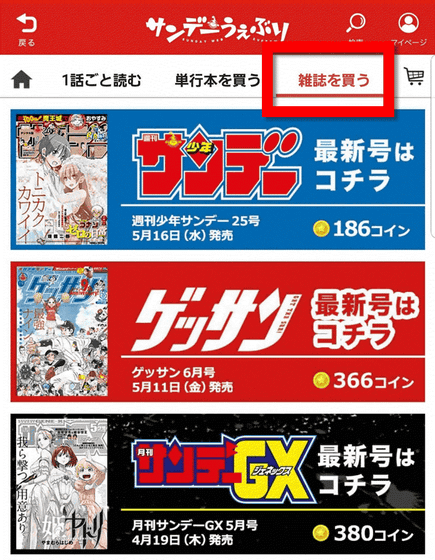 Magazines are also the same as books and will only be purchased for gold coins. "Weekly Shonen Sunday 2018 No. 24" was sold out due to the new series "Detective Conan Zero Everyday" effect, so it was distributed for free for a limited time.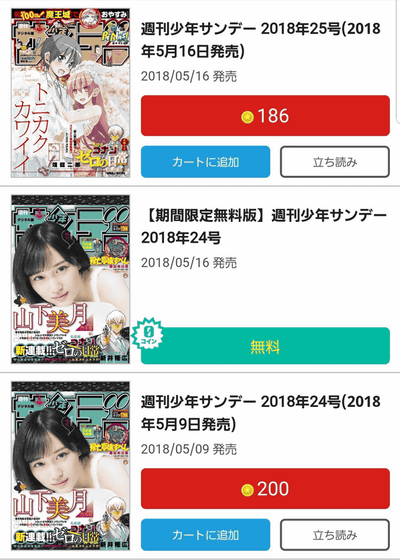 Viewer in Sunday's eating is like this. Tap "Next" on the left of the page .........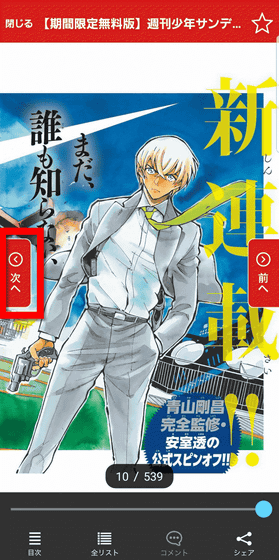 You can move to the next issue. It is necessary to purchase with gold coin, but when you want to read back the back number you bought at a stretch etc, it is extremely convenient because you can read crisply without returning to the magazine list each time.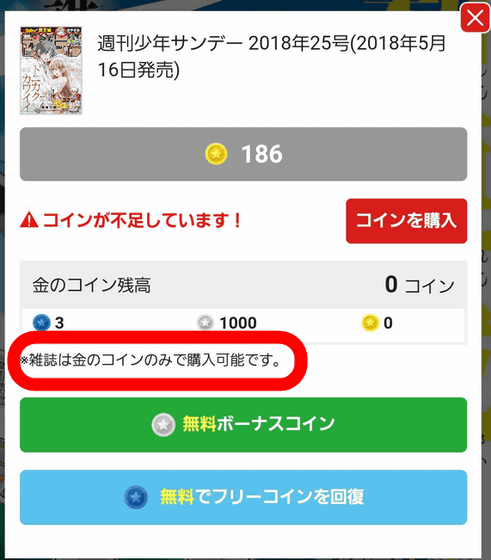 Tap "My Page" to manage coins. The gauge of "Exp" gathers more and more as you read manga with coins, and the upper limit of possession of free coins will rise as the level goes up. Tap "Purchase coins" when you do not have enough free coins or when you want to buy a book or magazine.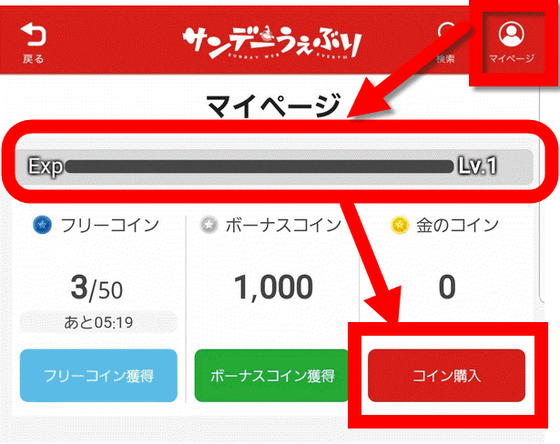 As you can see from the coin purchase page, it is not 1 yen = 1 gold coin at Sunday Uyehuri. This is a little trap, it seems that 288 coins for 'Detective Conan' is 288 coins, 'Boysunday' for 200 coins and it is a calculation of 1.5 yen per coin, so the actual price is the same as paper magazines and magazines is. It is profitable as bonus coins come with bonus, but it is bad impression that you feel a bit confusing.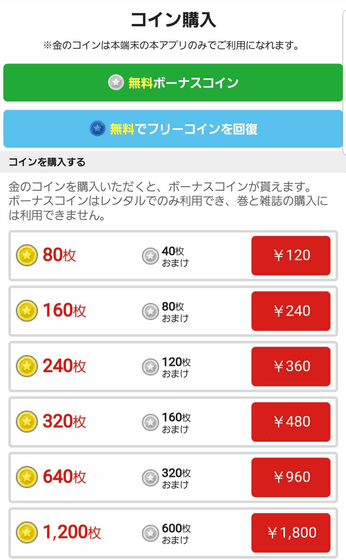 Tap 'bookshelf' in order to check the work purchased with coins and the work read. Since comic books read by Sunday ─ ─ ─ ─ ─ ─ ─ ─ ─ ─ ─ ─ ─ ─ ─ ─ ─ ─ ─ ─ ─ ─ ─ ─ ─ ─ ─ ─ ─ ─ ─ ─ 1 are downloaded once, if you download them all together in a Wi - Fi environment, you can read Swissie anytime anywhere without worrying about communication restrictions. Also, because the works of the limited time release are automatically deleted when the period passes, there is no worry of overloading the capacity. Tap "Close" to move to the bookshelf.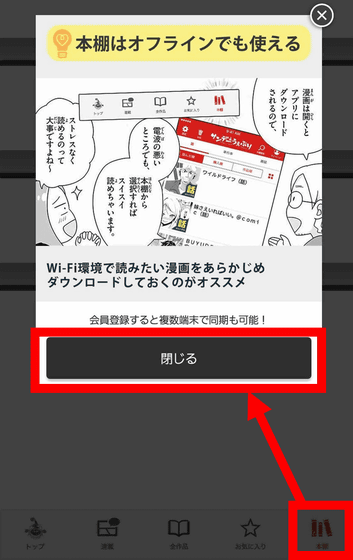 When searching for works to be gathered on bookshelves, it is recommended to check from "read by episode" for each type. In addition to "Ikki reading" which releases the whole story with popularity ranking and applications, ...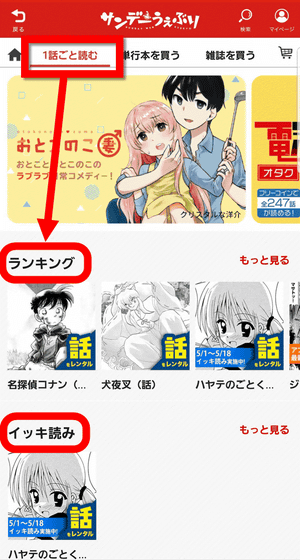 Since it is possible to check the posted work for each genre like the popular legend work, mediaization work, and "youth · school" and "sports", the ease of finding the work you want to read is very shabby.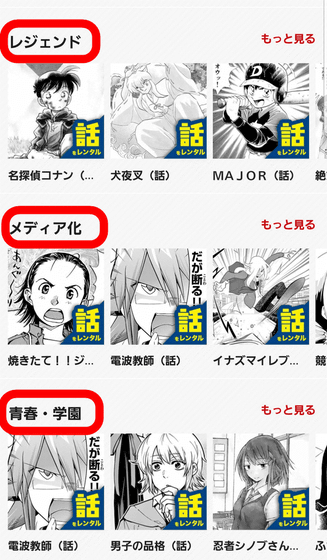 Also, if the work you want to read is decided, enter the name of the work and tap "Search".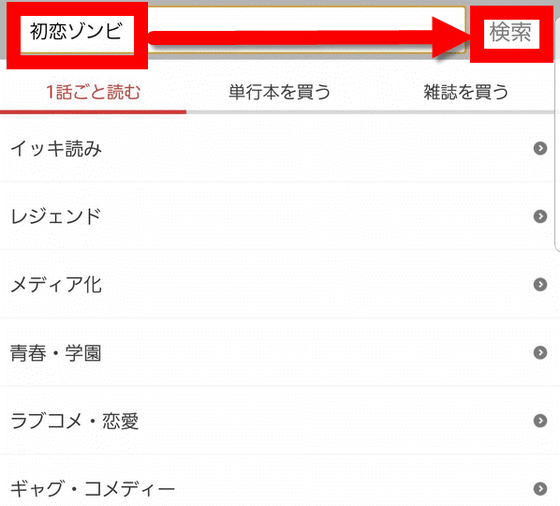 If it is a work posted on Sunday, it can be selected for each episode / volume. Tap this first love zombie (talk).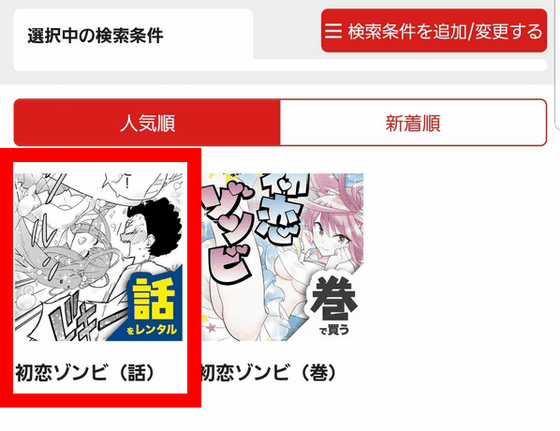 Works serialized to "Shonen Sunday" such as "Hatsukoi Zombie" can read the latest story of the re-series free of charge, and in many cases it is possible to read the entire volume for free, so it's a nice place to follow late .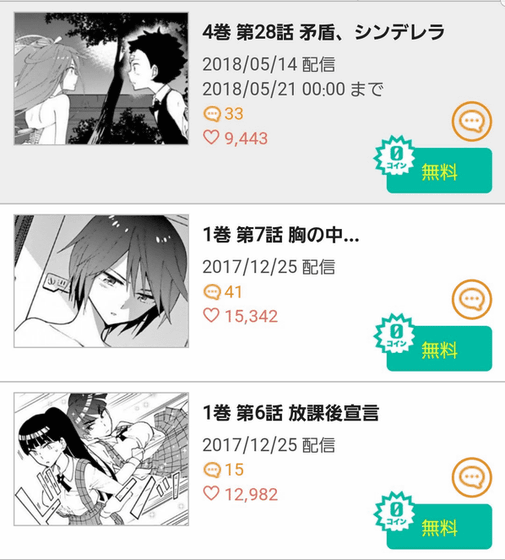 On the other hand, since it is a well-read work, if you can not search every time, tap the star mark on the work page and register it as favorite.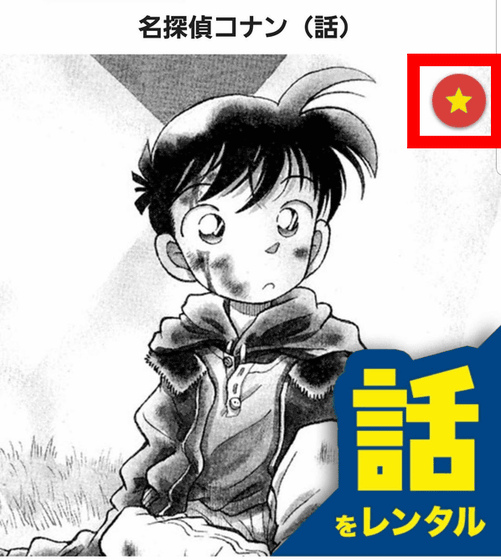 Since it is possible to check the list of works registered from "Favorites" on the menu, it is recommended to check the work you want to read favorite from one end often and frequently.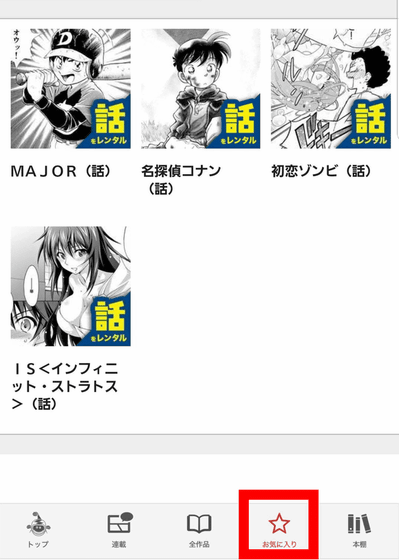 Compared to "Manga One" which is similar to the reprint series of popular works in the manga application released by Shogakkan as well as "Sunday Ue Ri", "Weekly Shonen Sunday" is "Weekly Shonen Sunday" Impression that it is more for "Fun for Sunday" fans, as it can be read and reprint serialized / re-serialized a lot. "Manga One" is also popular works such as "Hatsune Miku" and "The God Only Knows" and other "Sunday" popular works, but the number is relatively small, more original works are main.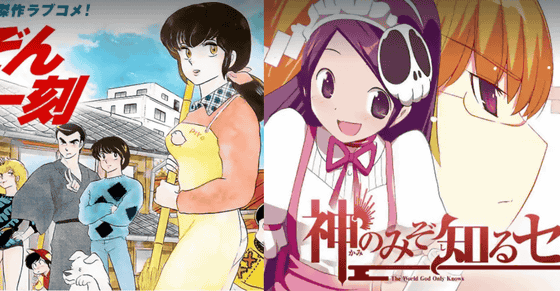 In addition, there are many things that the original work of "Sunday Ueburi" seems to have contents that seems to be "boysunday", while "Manga One" covers widely for women and adults, so "boysunday" For those who want to like it again "Sunday Wow", people who want to read new manga more and more "Manga One" is recommended. Of course, it is much ant to enjoy maximizing manga by using both.

Shogakkan's cartoon app "Manga One" that can read comics for one book for free every day for free - GIGAZINE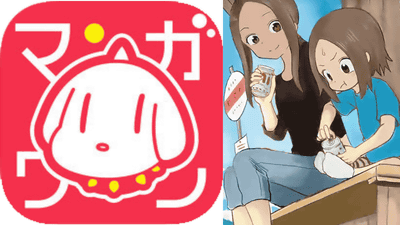 Sunday Ue Robi can read legend works and works currently in series, and free coins can be recovered in time, so it is quite good as a content that you do not need to make it for daily reading. On the other hand, there are parts where behavior is doubtful as the method of purchasing for each work and the period that can be read for free are different, or the loading is late or movement of the page can not be thought as thought, and although it is being improved by the update, it remains as a drawback It is. Although it is a manga application that has something to do with the merits and demerits somewhat, it is a less advantageous coin per episode and the fact that automatic recovery of coins is also the biggest advantage, so it is easy to recommend to those who check the manga app every day felt.