I tried drinking 'Matcha smear frappuccino' of Starba together with chocolate and cracker crispy texture & rich green tea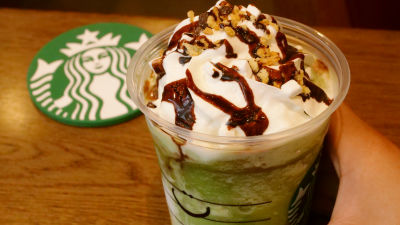 " Matcha smear frappuccino " using rich green tea at Starbucks has appeared on Wednesday, August 8, 2018. I tried drinking Japanese and Western frappuccino called rich aftertaste while using rich green tea.

[New product information] Matcha Sumoa Frappuccino ® | Starbucks Coffee Japan
http://www.starbucks.co.jp/cafe/matchasmore/

This year's smear is "rich green tea taste"! Released midsummer beverage 'Matcha smear frappuccino®' which can be refreshed even though it is rich
http://www.starbucks.co.jp/press_release/pr2018-2763.php

Arrived at Starbucks.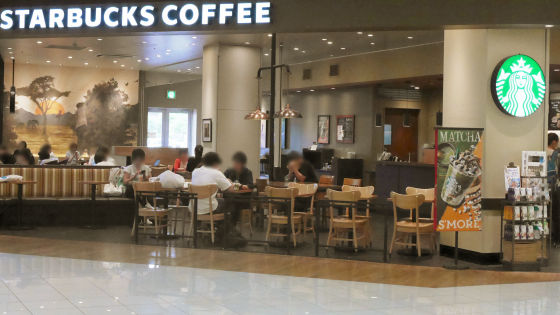 There is a banner in front of the shop informing of the appearance of "Matcha smear frappuccino".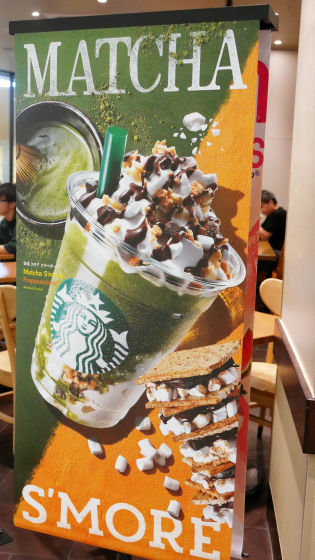 "Matcha smear frappuccino" (Tall size only: 590 yen tax) has been completed in about 5 minutes after ordering. This frappuccino has become a flappocino in combination with matcha tea while making motif " s'more ( smore )" using marshmallows and chocolate as a traditional sweets in North America.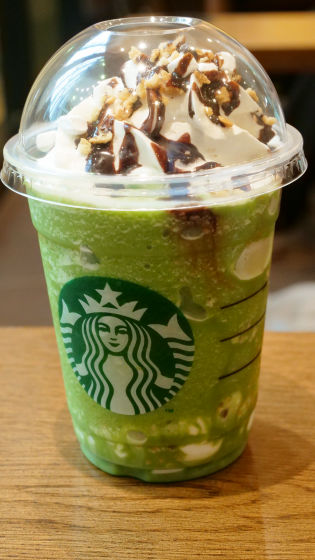 On the top there is a whipped cream with chocolate sauce on it ... ...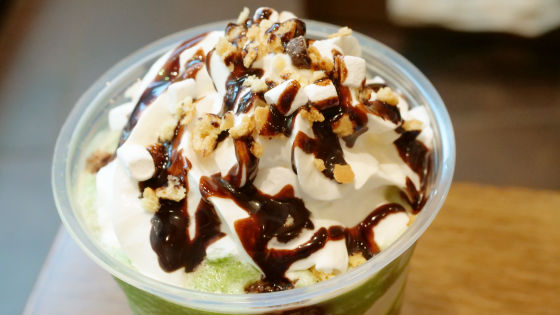 Another biscuit-freeze-dried marshmallow · baked chocolate which imaged s'more is topped.



Whipped cream is fluffy and sweetness is discreet. The biscuits that are being topped are said to be "reproduce the texture and taste like Smear". Each has a unique texture, crunchy and crispy biscuits. Freeze-dried marshmallow is a crispy texture like puff , there is no puffy texture peculiar to marshmallows. Small grain baked chocolate is crispy outside and moist with a moist texture, it has a deep scent of chocolate, but sweetness and bitterness are finished modestly.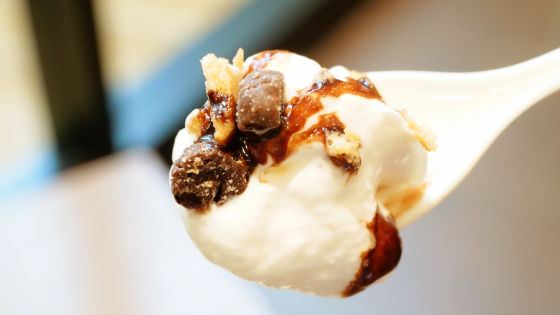 The Frappuccino part uses plenty of green tea, the amount is 1.5 times as thick as regular regular " Matcha cream Frappuccino ", and it is matched with non-fat milk.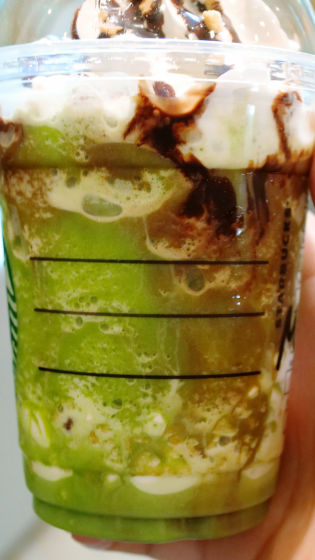 It is Frappucino that you can taste the rich flavor of Matcha when you drink it. There is a flavor of Matcha, but the bitterness is discreet, thanks to non-fat milk, it has both mellowness and refreshing. There is also a tasteful texture of cold ice.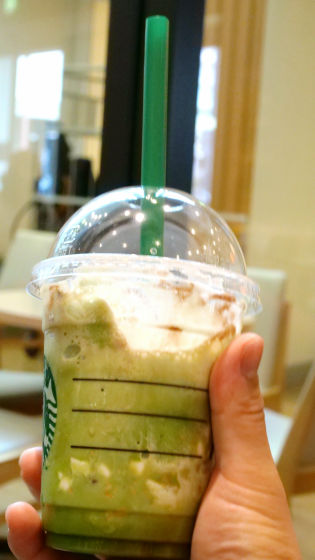 The frappuccino part also contains marshmallows and biscuits that were topped and jumps into the mouth together with Frappuccino from a thick straw, so it's crispy with ice sharpness and biscuits, so thick to the last I enjoyed the green tea taste and rich texture.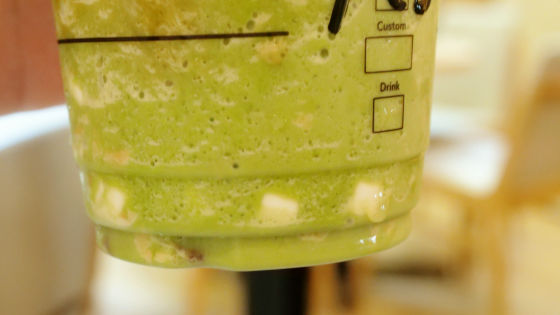 "Matcha smear frappuccino" is a limited-time menu until August 30, 2018 (Thurs), but it ends as soon as it is gone.
in Posted by darkhorse_log