`` Drinking grilled marshmallow '' from Starbucks, `` Caramel Smore Frappuccino '' tasting review that finished camp's classic `` Smore '' to a fragrant Frappuccino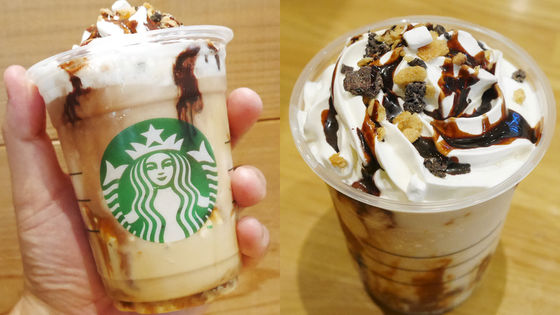 " Caramel Smore Frappuccino " appeared on Wednesday, August 7, 2019 as a limited-time menu from Starbucks Coffee to midsummer. The classic campfire sweet "
Smore
" with marshmallows and chocolate sandwiched between
graham crackers
is said to be frappuccino with a bitter-flavored caramel sauce and milk. I actually drank it to see if it was a perfect drink for the summer.
[New product information] Caramel Smore Frappuccino® | Starbucks Coffee Japan
https://www.starbucks.co.jp/cafe/caramelsmore/?nid=tbn_01_pc
A midsummer feature! Starbucks Smore is here again! "Caramel Smore Frappuccino®" will be released on August 7th (Wed)!
https://www.starbucks.co.jp/press_release/pr2019-3119.php
I came to Starbucks coffee.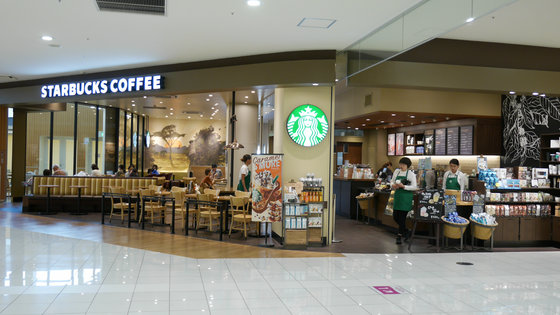 On the menu board at the back of the counter, Caramel Smore Frappuccino was appealing along with a picture of Smore with plenty of caramel sauce.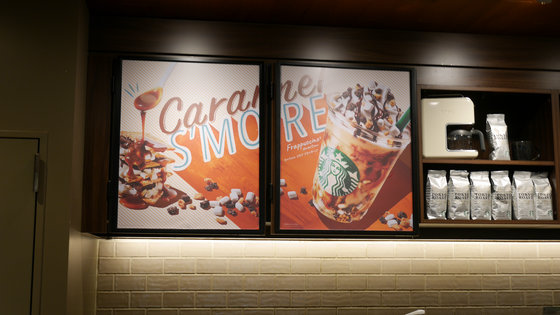 This is the tall size of Caramel Smore Frappuccino (637 yen including tax).



On top of the cream is a brown graham cracker, black baked chocolate, and in the picture it's hard to see with whipped cream, but also freeze-dried marshmallows. There was plenty of chocolate sauce on top.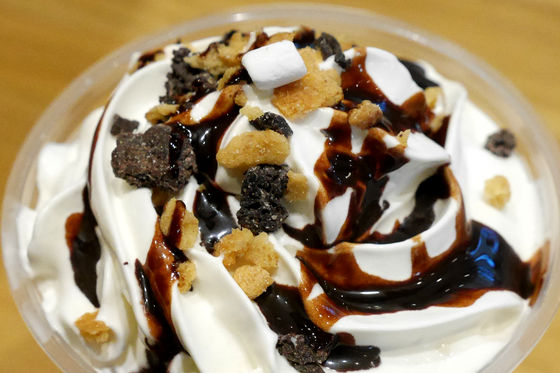 From the side, you can see that the frappuccino is mixed with caramel sauce.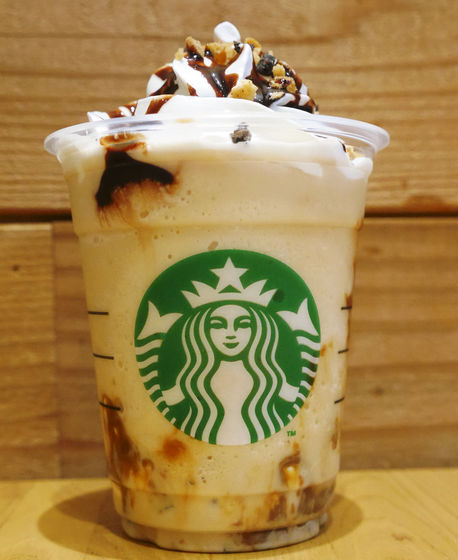 Is n't it really sweet with "marshmallow + chocolate + caramel + cream"? I expected, but when I actually drink it, I can feel not only the sweetness of caramel but also the bitterness. The crispy graham cracker and chocolate texture is a good accent in the crunchy frappuccino. Caramel Smore Frappuccino was moderately sweet and slightly bitter, and the flavor of caramel was like a summer frap.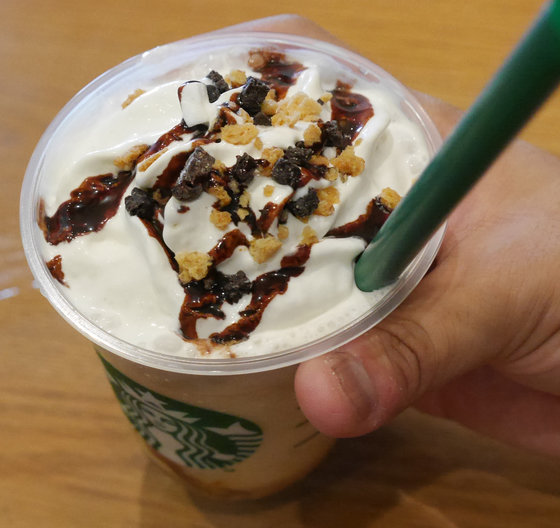 Caramel Smore Frappuccino is a Starbucks Coffee nationwide store and can be purchased for a limited time from August 7, 2019. The only offered size is Thor.