Coffee ✕ fresh fruits ✕ I drank the unknown taste called cream cheese at Taiwan's coffee shop 'Ao Tiger coffee'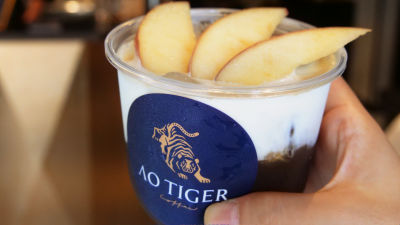 The coffee shop " AOTIGER Coffee " from Taiwan is a shop offering a new type of coffee combining coffee beans carefully selected by Taiwanese barista and fresh fruits from Japan. I heard that the first Japanese shop opened in Harajuku on Friday, June 8, 2018, so I went to a shop and tried a new taste called fresh fruit × coffee.

AO TIGER COFFEE
http://www.aotiger.com/menu/#intro

The address of Ao Tiger Coffee is located "Tokyo 3-chome Shibuya-ku Jingumae 3 - chome 21 - 7", about 5 minutes on foot from Meiji Jingumimae Station.


The shop is in the place where I entered the alley, so the human injury has decreased a little and it is a calm atmosphere.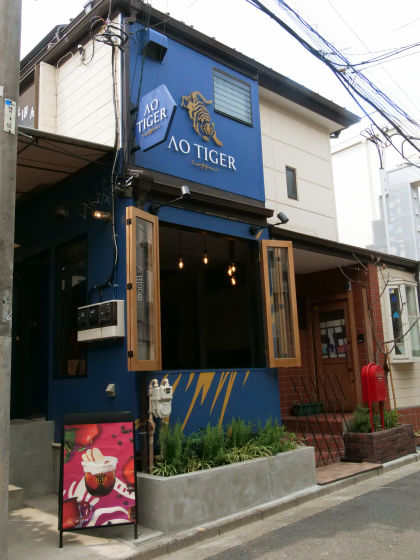 Inside the shop is like this.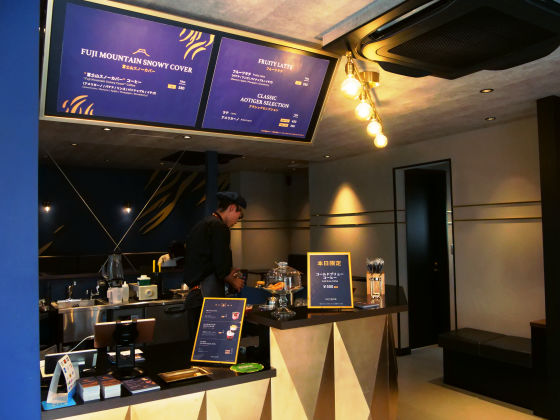 The menu is broadly divided into three categories, "fruit latte (550 yen tax excluded)", "Mt. Fuji snow cover (580 yen without tax)" and "classic selection". Fruit latte and Mt. Fuji snow cover can be chosen from four of banana / apple / pineapple / strawberry, classic selection includes latte (450 yen tax excluded) and american (350 yen tax excluded). This time we selected apple of Mt. Fuji snow cover.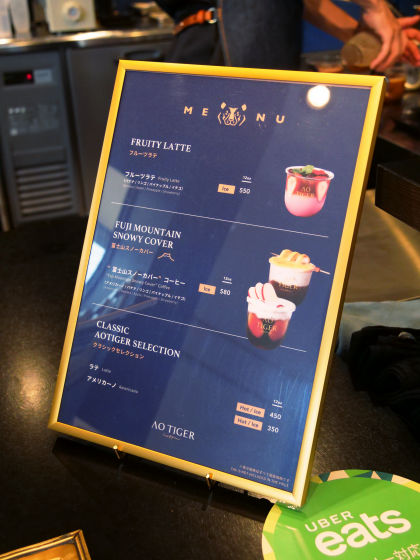 There is an espresso machine behind the counter ... ...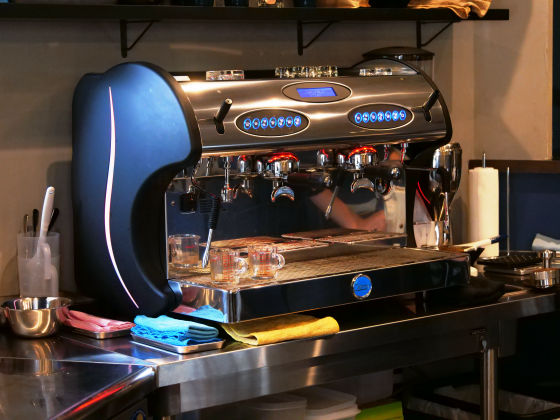 Mt. Fuji snow cover will be made by shakashaka like a cocktail with espresso made with cold water · flavor · ice etc.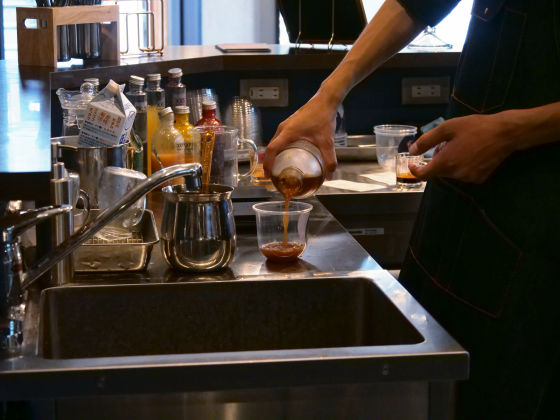 In addition to the counter seat, the shop had table seats, sofa seats by the window.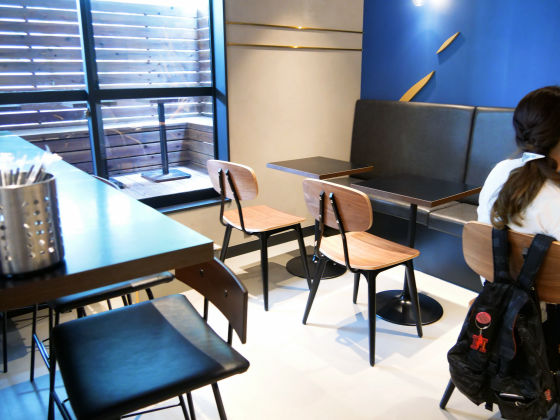 This is Mt. Fuji snow cover.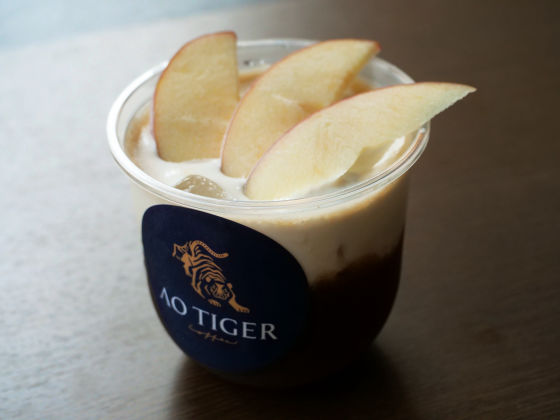 It is about this size compared with iPhone SE.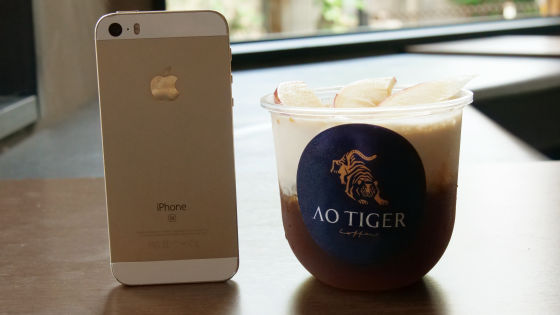 It is frozen sliced ​​apple that is on top. It is perfect for hot days with a sharp texture.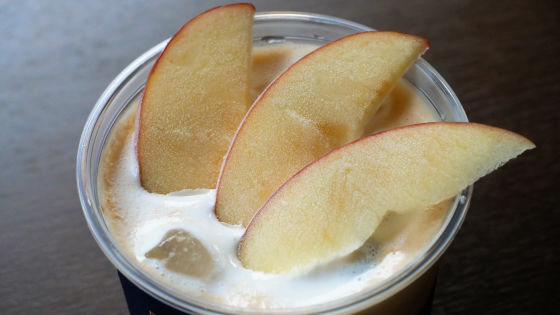 The drink has two layers, the white part on the top looks like foam milk, actually it is cream cheese.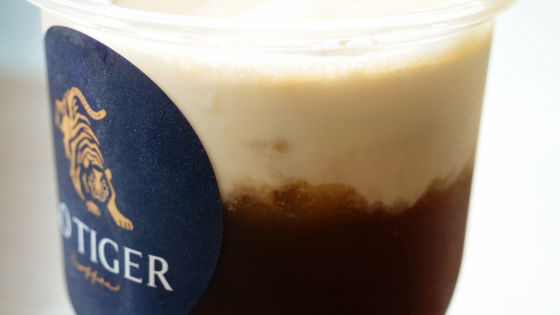 When I tried drinking a cigar, I felt the refreshing sweetness of the apples in the savory iced coffee, which was my first combination, but I am surprised by the goodness of compatibility. Because the sweetness and bittersweet feeling is a good balance, it is not a tasty sweetness like "the sugar", so the aftertaste was also refreshing.



It was a refreshing drink for the summer to the extent that I thought that "I want to make it even at home!", With a faint salty and creamy creamy cheese drink match with a refreshing drinking mouth.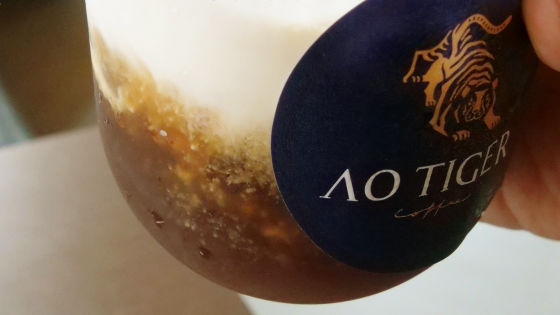 In addition, Ao Tiger coffee is open from 10:30 to 19:30.