"Summer seasonal limited drink" Shaiken Watermelon & Passion Tea "appeared as a throat moisturized as when" Starring Shaku at the Fresh Watermelon ", actually I drank it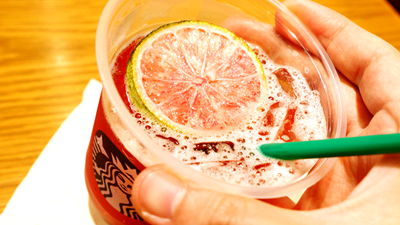 Starbucks' tea brand started from 2016TEAVANANew drink for the summer that combines refreshing passion tea with sour taste and fresh watermelonSheiken Watermelon & Passion Tea"Has appeared. I tried to drink it actually because "I feel like a throat moisturizing feeling like when eating Shaku at a freshly cut watermelon."

Sheiken Watermelon & amp; Passion Tea | Starbucks Coffee Japan
http://www.starbucks.co.jp/beverage/tea/4524785328365/

Arrived at Starbucks.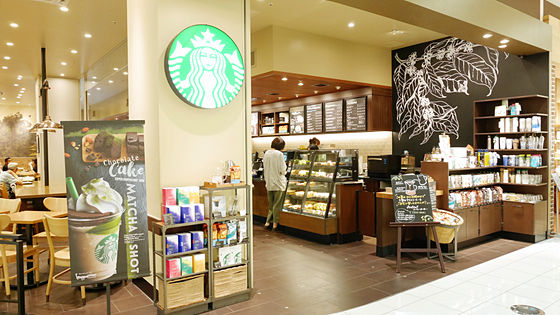 I ordered "Sheiken Water Melon & Passion Tea" at once. Since the varistor shakes one cup at a time, the drink is quenched and at the same time the flavor is drawn out to the maximum and finished in a fresh and refreshing drink.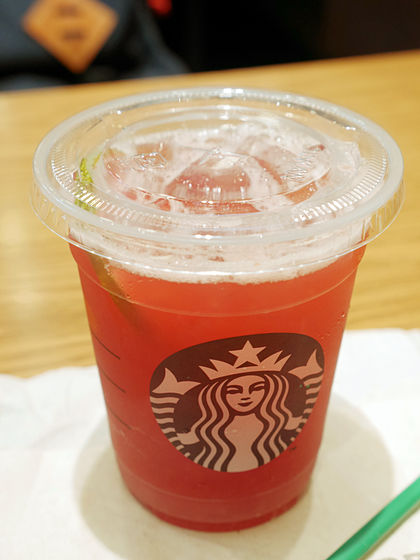 When opening the lid, a free drink lime is round accented with a red drink.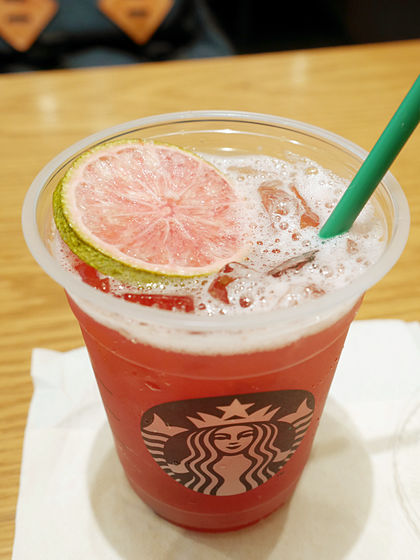 The drink is bright red in watermelon juice base. Not only watermelon but also the base passion tea is blended with hibiscus flowers, papaya, mango, lemon grass and so on. It is caffeine free herbal tea.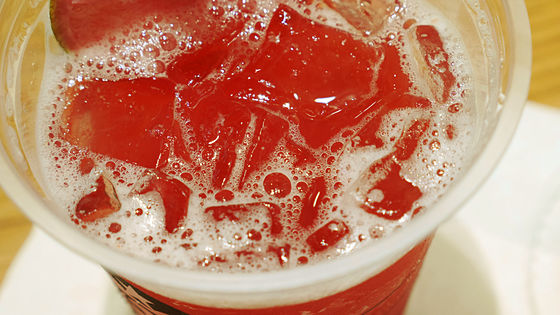 When you actually drink it, fresh watermelon and fragrance of herbs pierce through your nose. The combination of juicy watermelon flavor and sour taste passion tea is a very refreshing taste, it is a light tea drink that can be drunk in a hot season. Also, although not enough to feel the texture, somewhat pulp of flesh was sunk in the bottom.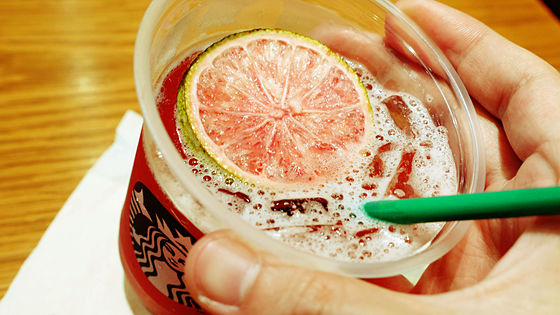 Freeze dried lime is a crisp texture when eaten. Although the sourness is strong, there is a bit astringent part, so if you kill the stuff and kill the fruit juice, it seems to be able to change the taste well.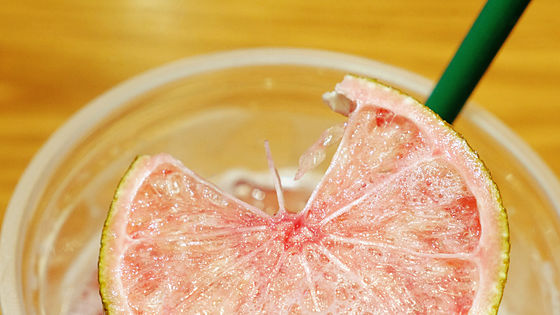 The price of Shaiken Watermelon & Passion Tee is Short / 390 yen, Tall / 430 yen, Grande / 470 yen, Venti / 510 yen without tax. It is limited-time sale until August 31, 2017 (Thursday).