A coffee shop's tasty ministop 'Guru Kuru Drinking Nostalgic Coffee Jelly' tasting review made from 'this is the royal road' coffee jelly without using fragrances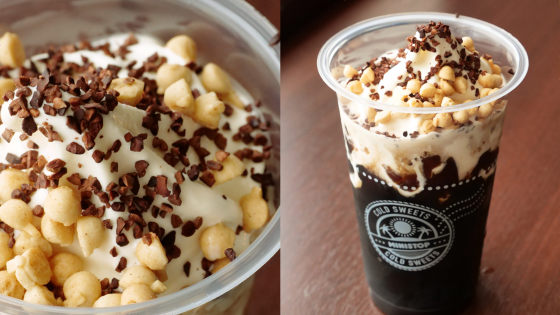 Ministop from June 25, 2021 (Friday), 'Gurukuru Drinking Nostalgic Coffee Jelly ' topped with mellow soft serve ice cream, cacao nibs, and caramel chips on a full-fledged coffee jelly using espresso extract and mocha extract without using spices Has appeared in. It is said that it is finished so that even people who do not usually drink coffee can enjoy it, so I actually bought it and tried it.

Once you eat it, you will be addicted to it. 'Yamitsu Kitchen' A new sense of 'drinkable dessert' 'Gurukuru' 2nd! New release on 6/25 (Fri.)!
(PDF file)
https://www.ministop.co.jp/corporate/release/assets/pdf/20210624_10%20.pdf
Arrived at Ministop.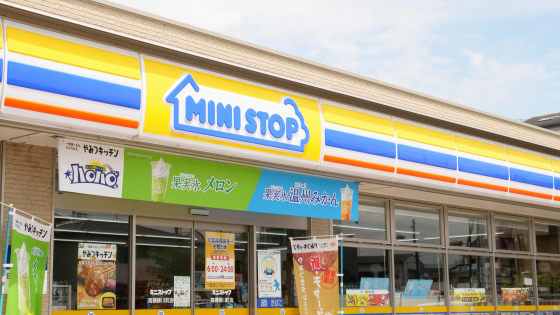 I bought a nostalgic coffee jelly to drink.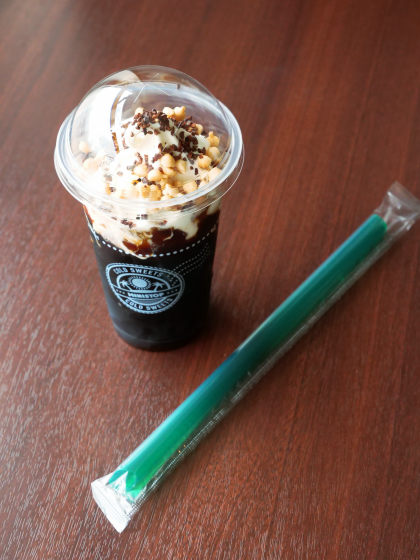 The size is about the same as the second generation iPhone SE with a total length of 138.4 mm.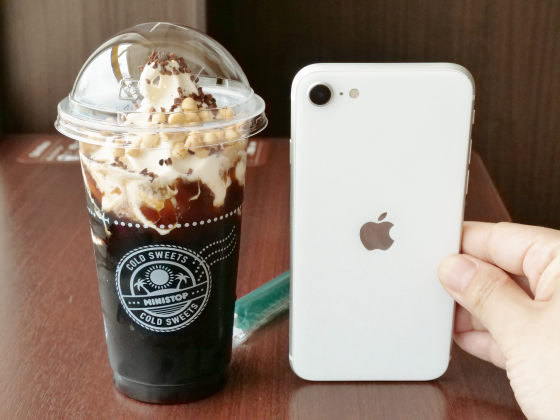 When I opened the cup, the soft serve ice cream topping was sprinkled with cacao nibs and caramel chips.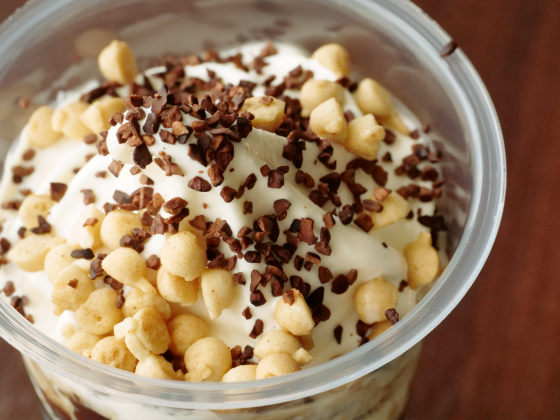 Immediately after receiving it, the soft serve ice cream at the top and the coffee jelly at the bottom are separated.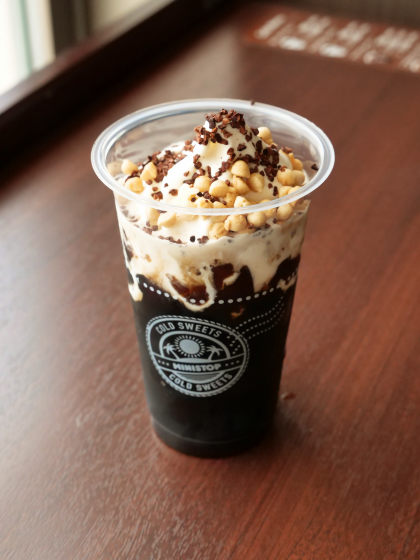 If you drink it as it is with the attached straw, the coffee jelly alone will flow into your mouth, and the non-artificial, charcoal-like aroma will fluffy out into your nose. The astringency and bitterness are not strong, but the bitterness is moderate.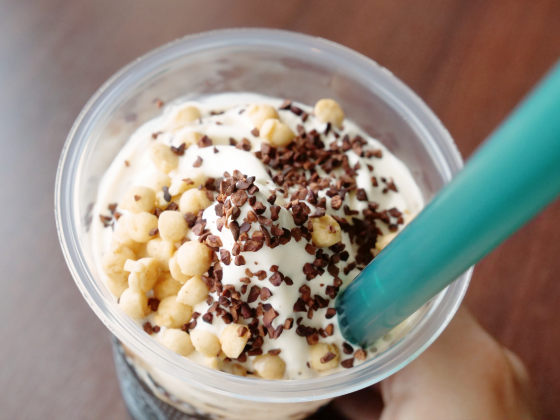 As the name 'Guru Kuru' suggests, it is recommended to mix it well before mixing it.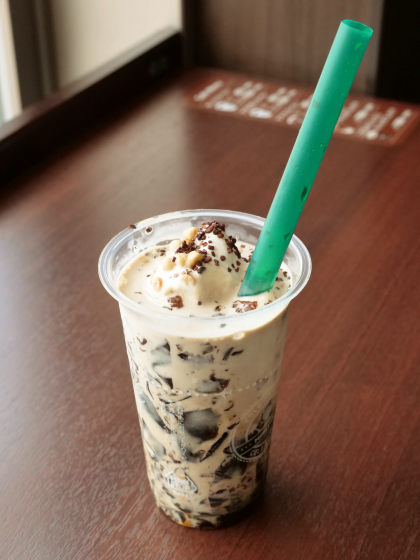 By mixing with mellow soft serve ice cream, you can make it look like sweet cafe au lait sweets. The crispy texture and flavor of cacao nibs and caramel chips are also a nice accent. Even if you mix it with soft serve ice cream, the natural coffee flavor is not lost, and there is no bitterness, so it certainly seemed that even people who do not usually drink coffee could enjoy it.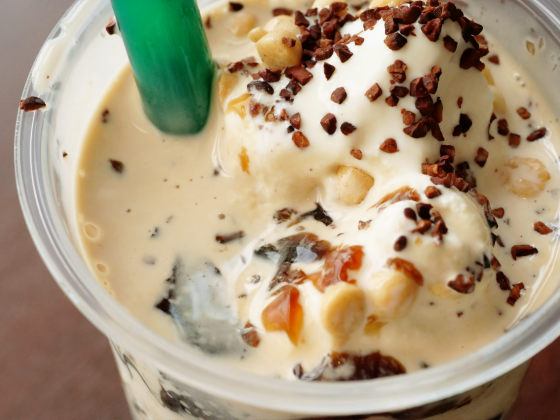 The nostalgic coffee jelly that you drink is 201 kcal in calories, and the price is 368 yen excluding tax.