I tried the frozen drink containing Purupuru jelly 'COOLLY'S Jelly Grapefruit Lychee / Jelly Muscat' with cold stone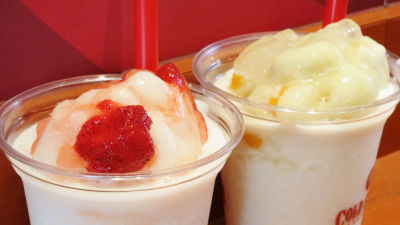 " COOLLY'S Jelly Grapefruit Litchi " and " COOLLY'S Jelly Muscat " with a new texture with "Jelly" added to frozen drinks with gelato as a topping at Cold Stone Creamery of Ice Cream Specialty Store in 2018 It appeared for a limited time from Thursday, 26th (Thursday). I have tasted a cold frozen drink containing plump purple jelly and fruits.

New Eclipse! "Jelly grapefruit litchi" and "Jelly Muscat" that jelly entered from the frozen yoghurt drink "COOLLY'S" appeared!
http://www.coldstonecreamery.co.jp/news/20180718/

Arrived at Cold Stone Creamery.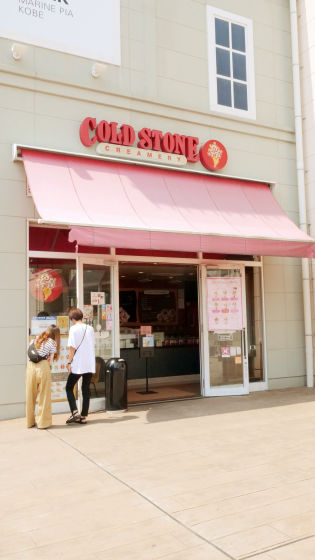 "COOLLY'S" is a classic dessert drink each summer, which combines the original Yogurt taste drink with "Meiji Bulgaria Yogurt". In 2018, "Jelly Grapefruit Lychee" and "Jelly Muscat" that newly added jelly and topped with gelato are newly appearing.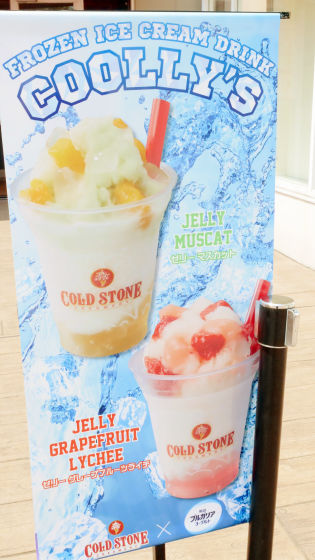 In cold stone · creamery, when selling a material, fruit, gelato etc of the item ordered on a cold metal plate, singing after clerk says "Can I make it while singing" when ordering It will make it together with Connecticone.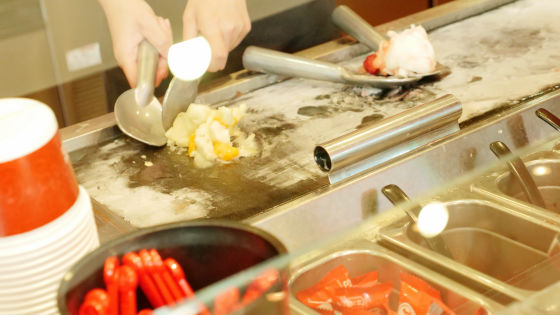 One cup in about 3 minutes COOLLY'S "Jelly grapefruit litchi" (left: regular size 680 yen including tax) and "Jelly Muscat" (right: regular size 680 yen including tax) has been completed.



Both menus are composed so that a smooth ice gelato is contained in the drink in the dongba, so it melts as soon as you leave it.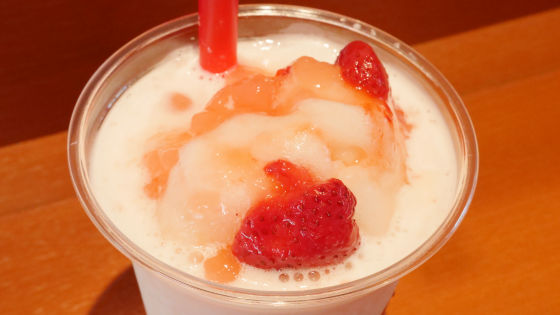 "Jelly grapefruit lyche" is a topping of grapefruit & lycic gelato, striberry and grapefruit jelly on the base part where peach jelly is mixed in frozen yoghurt drink.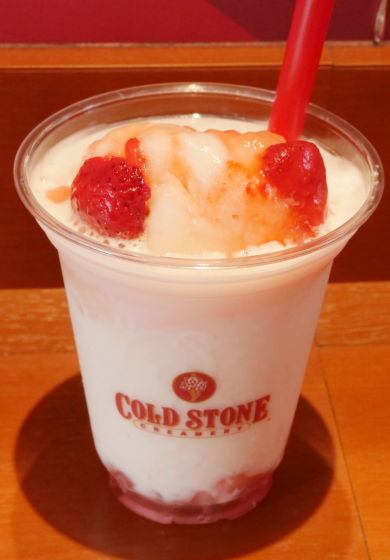 Strawberry has a slightly sour taste in sweet pulp, soft texture and pleasant texture. Since it is wrapped in gelato, it is hiyehyeon to the core.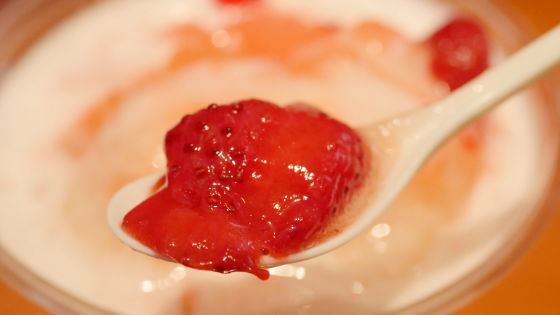 Grapefruit & Lychee Gelato is sweet and sour seasoned with modestly soft, slight ice. There is also a slightly sweet taste of Lychee.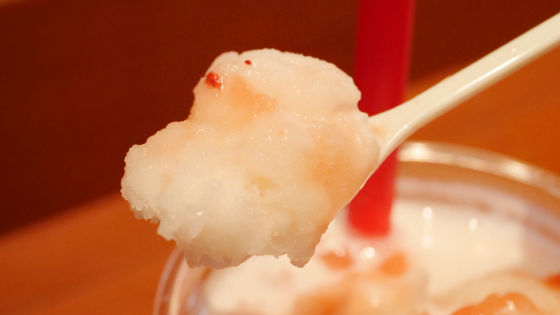 The grapefruit jelly on gelato feels bitter in the citrus sweet and sour grapefruit. Overall it is an accent of a sweet and sour seasoned frozen drink.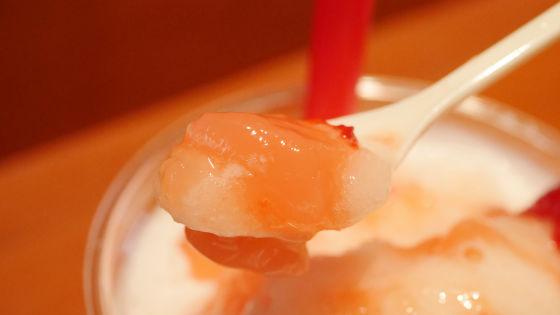 The white frozen yoghurt drink filling the cup is a refreshing seasoning of sweet and sour yoghurt drinks. Ice granules melt in the mouth I feel more aftertaste.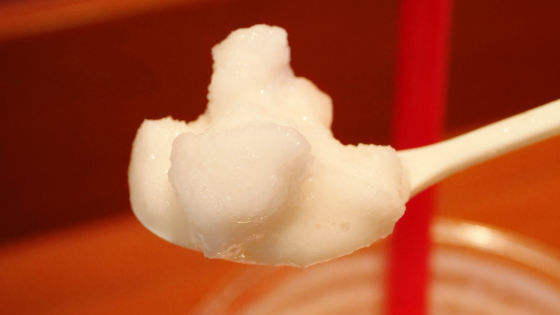 Peach jelly is accumulated at the bottom of the cup ... ...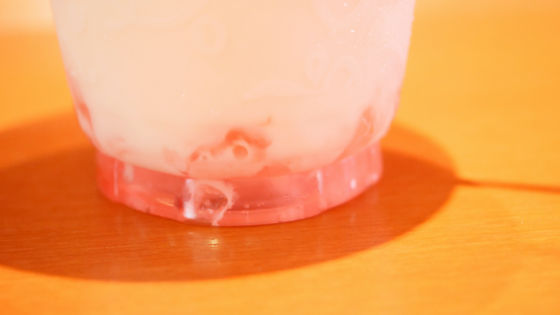 If it is a thick straw attached, a fruity peach jelly will jump into the mouth with Turutul and a frozen yoghurt drink. The juicy juicy and the frozen drink's smooth ice combine. Overall it is sweet and sour, and it cools your body with ice and jelly, so it was finished in a drink perfect for summer.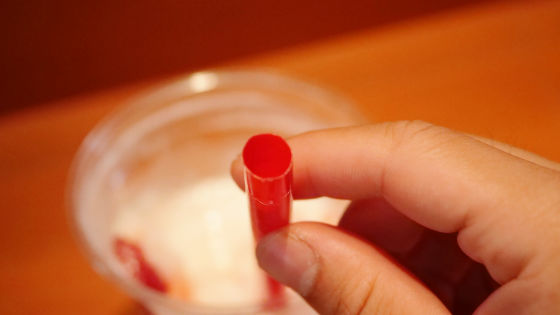 "Jelly Muscat" has Muscat gelato, aloe, mango as a topping. It is a combination of Muscat jelly and frozen yogurt drink.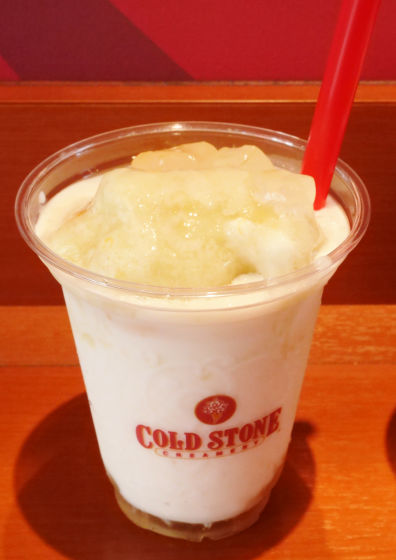 Muscat gelato is slightly sour in sweetness and refreshing aftertaste. When smooth ice melts, Muscat's refreshing fragrance drifts.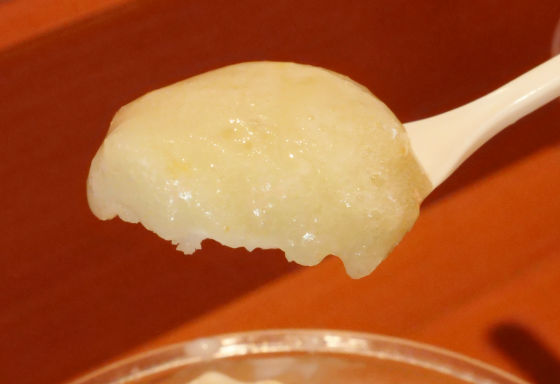 Aloe, which was cut greatly, is crispy with a mouthfeel like texture, you can feel a unique texture and sweet sweetness of the pulp of the plant.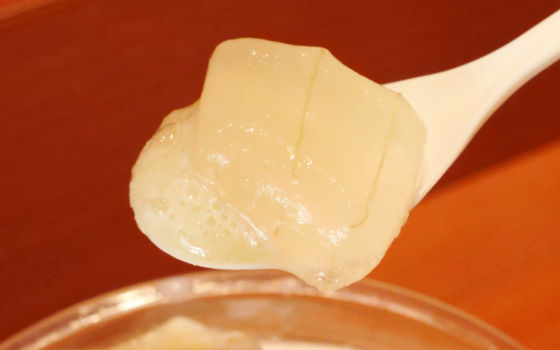 Mango seems to swallow as it is without chewing with a soft and smooth texture. It has a juicy, rich sweet taste and a fruity aroma.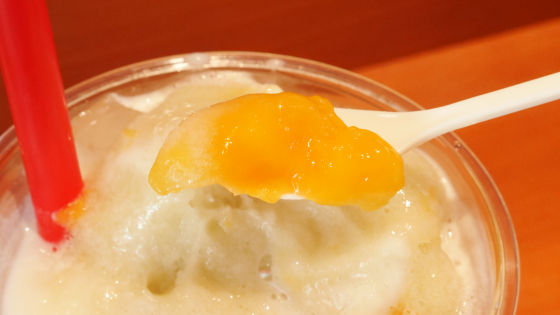 Because the yoghurt-flavored frozen yoghurt drink is contained in the discreet Muscat gelato with sourness, I feel that sourness stands out more than the one in "Grapefruit lychee" I drank earlier.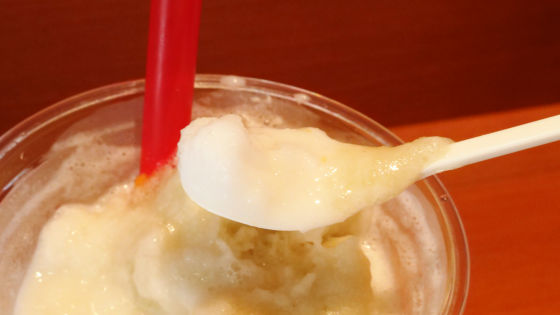 Because Muscat jelly has accumulated at the bottom of the cup ... ...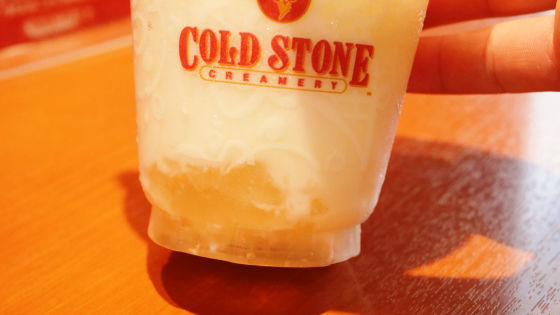 As it is a straw, an elegant sweet Muscat jelly jumps into the mouth with Turutul and a frozen yoghurt drink. Muscat jelly is slightly sweet and acidity is discreet, so you can feel the elegant sweetness of Muscat from melted jelly. The aftertaste which was refreshing together with the frozen yoghurt drinks cooled while moisturizing the throat.