Since the cold stone released a series of "cold short cake" using juicy seasonal fruits, I ate it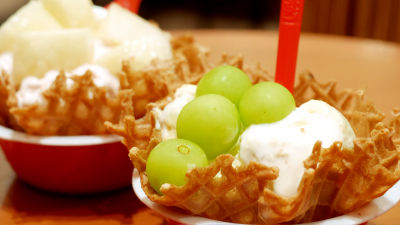 Cold Stone Creamery New menu "cold short cake" conceptRaw fruit short cake seriesWe are selling it from 7th July. As a juicy fruit shortcake using seasonal fruits, various products will be born from now on, but since "Hakomi" and "Muscat" were released as the first step, we went to a shop and ate .

Commemorating the 10th anniversary of Japan's landing! "Raw fruit short cake series" born from popular No. 1 menu released | Cold Stone Creamery Japan Cold Stone Creamery Japan
http://www.coldstonecreamery.co.jp/news/2015/0624_001013.php

Arrived at Coldstone.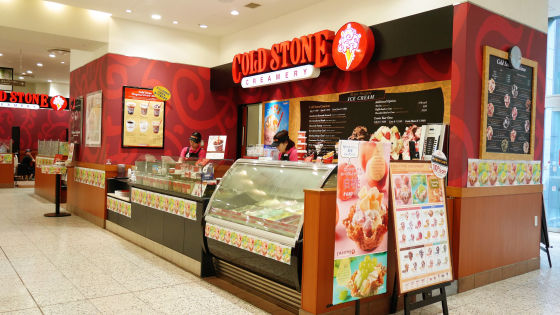 In the shop the posters of the first "White peach" and "Muscat" of the "raw fruit short cake series" were listed.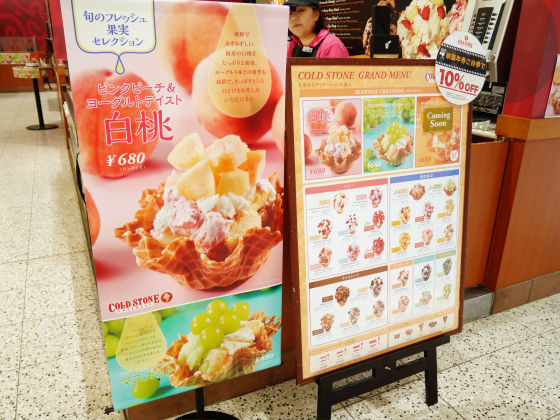 Since it is a product that uses raw fruits, one whole peach is placed on the table and cut after the order.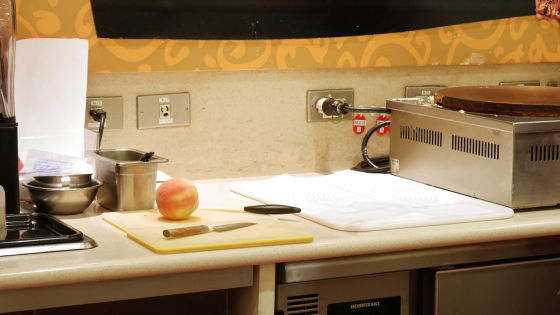 As usual singing a song and kneading ice cream and sponge cake.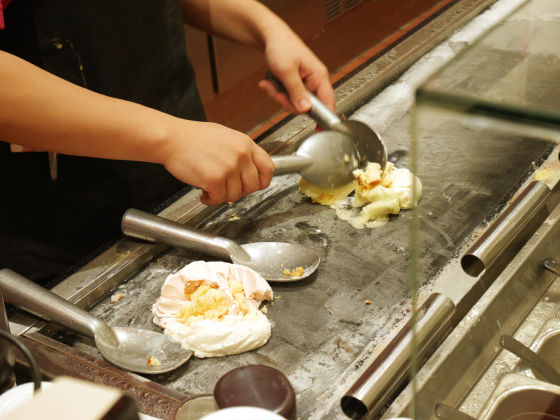 That is why this is the "raw fruit short cake series" Muscat and white peach. This time I had you put in a cup of waffle with 50 yen plus.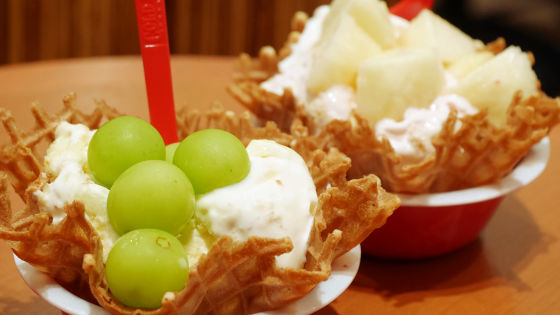 It is about this size compared with iPhone 5.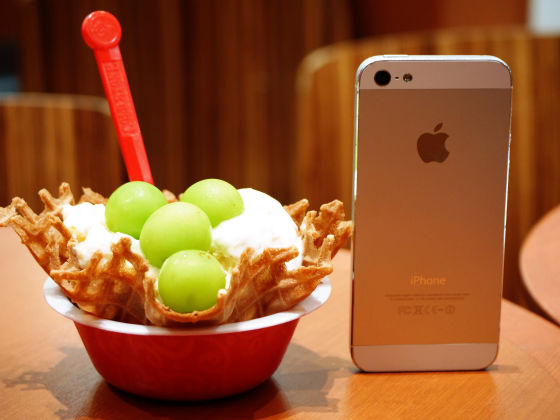 Above the ice cream there were five raw tossings of raw Muscat.



"Muscat" of "raw fruit short cake series" is a combination of Muscat gelato French vanilla ice cream and sponge. When put in the mouth the refreshing taste of Muscat spreads in the mouth along with the sweetness, fragrance, richness of vanilla.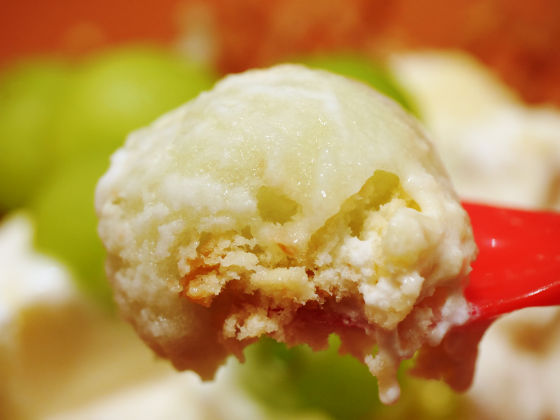 Muscat gelato is not sour, has a juicy finish that makes you feel the taste of fruit firmly, the aftertaste is refreshing.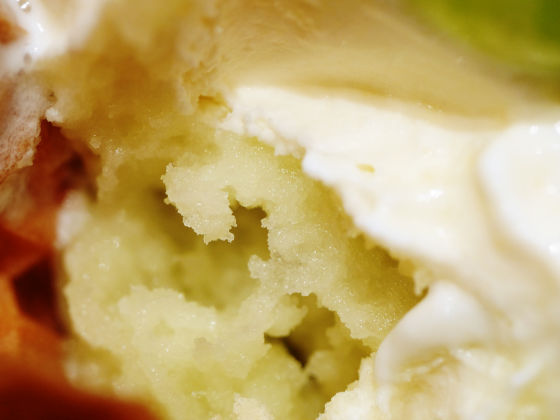 Fluffy sponge combined with French vanilla ice cream reproduced just short cake.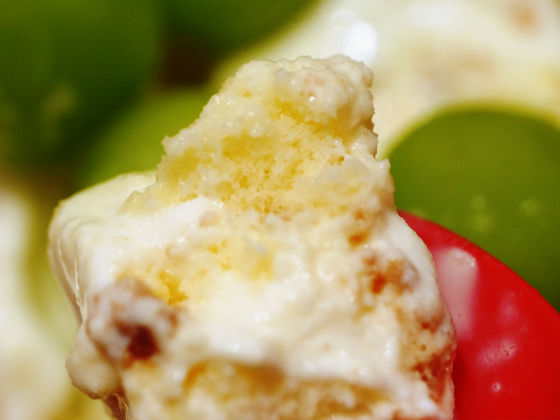 Muscat has no speciesShine MuscatWe are using, can be eaten with peel.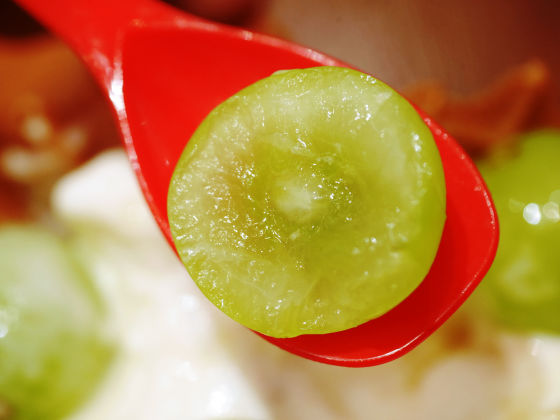 Next I will eat "Hakomo".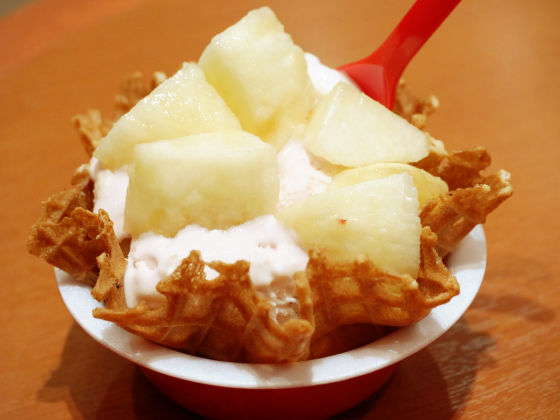 The cut white peach is fresh and juicy. The sweetness was not that strong, but it was not sour and was easy to eat.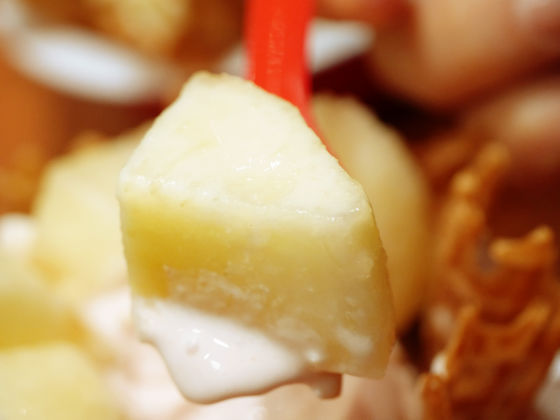 "White peach" is mixed with pink peach ice cream · yoghurt taste ice cream · sponge cake. The pink peach ice cream is slightly artificial, but the sweetness of the peach is felt, and places which seems to be totally sweetened will be refined after adding a sour taste of yoghurt taste ice cream. Because this fluffy sponge cake is also used, I feel like eating short cold cake.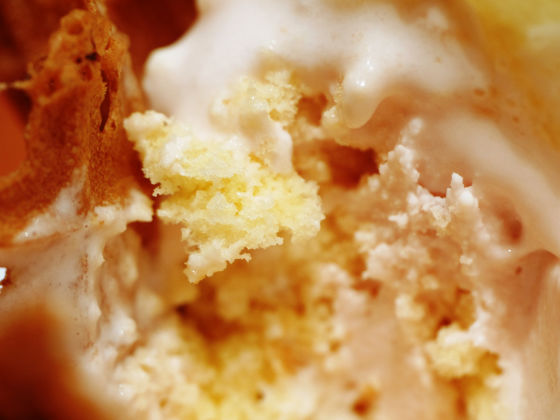 Sweet combination of white peach × peach ice has clear yoghurt, it is a perfect dessert for summer.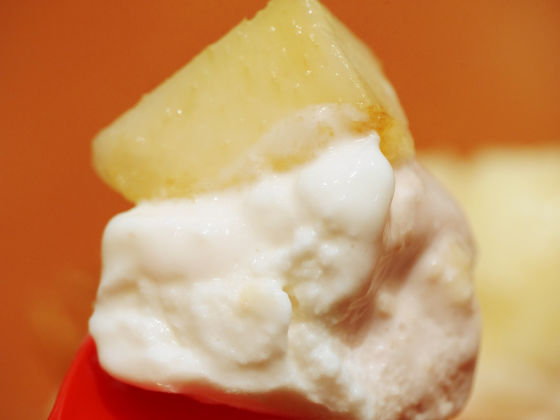 The cup of waffles is crispy and light to the touch, when you eat with ice and sponge cake you can enjoy various textures and good. It was like a tart in the atmosphere.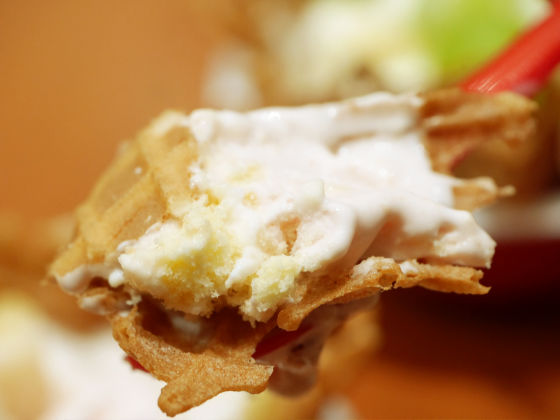 The white peach · muscat of "raw fruit short cake series" is 680 yen including tax.