I tried a refreshing sweet and sour "Lemon's Chiffon Cake" & "White peach Mont Blanc" at Cafe de Cliee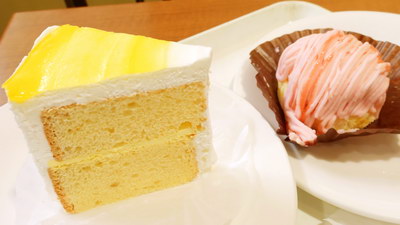 Cake with lemon and white peach "Lemon's chiffon cake"When"White peach Mont Blanc"ButCAFÉ de CRIÉ(Cafe de Clie) has appeared on May 16, 2018 (Wednesday). I tried a chiffon cake with lemon puree incorporated in the fabric and Mont Blanc wrapped in flesh of white peach.

5/16 Lemon's Chiffon Cake & White Peach Mont Blanc will taste early summer!
(PDF file)http://www.pokkacreate.co.jp/press/1805/180516.pdf

New menu | CAFÉ de CRIÉ
http://www.pokkacreate.co.jp/menu/

Arrived at CAFÉ de CRIÉ.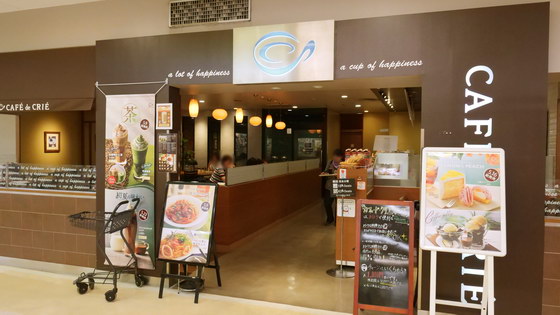 There is a signboard in front of the shop informing of the appearance of 2 new cakes.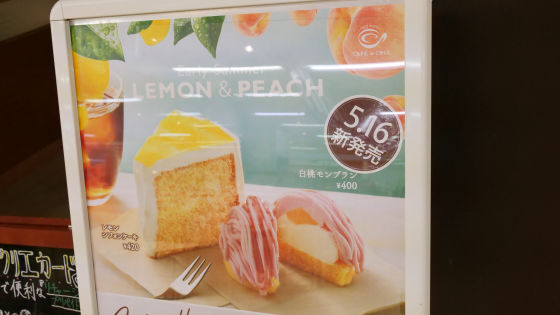 When I entered the store, I found 2 intended cakes in the refrigerated case. I will order lemon chiffon cake and white peach Mont Blanc at the cash register.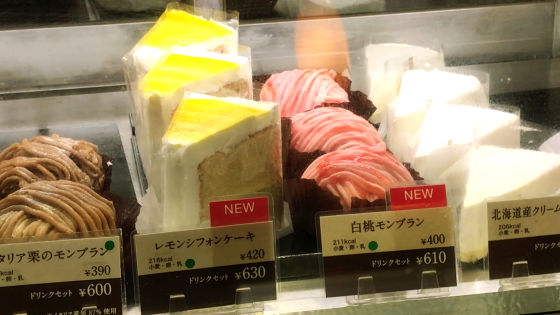 After finishing the accounting, the shop clerk immediately provided Lemon 's Chiffon Cake (left) and Hakuto Mont Blanc (Right).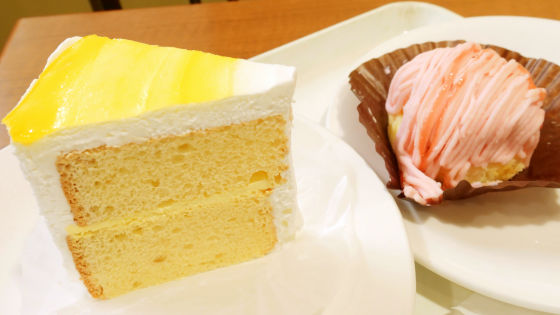 This is a lemon's chiffon cake (420 yen including tax). Lemon puree is mixed in chiffon fabric.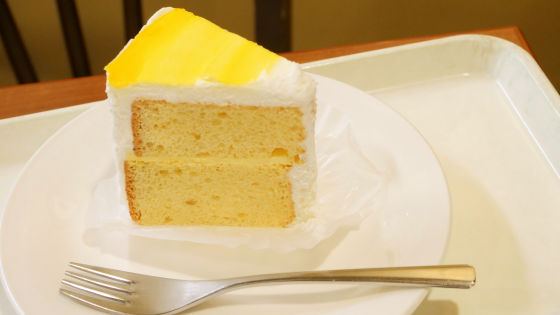 Comparing the height of iPhone 7 (long side 13.8 cm) and chiffon cake is like this.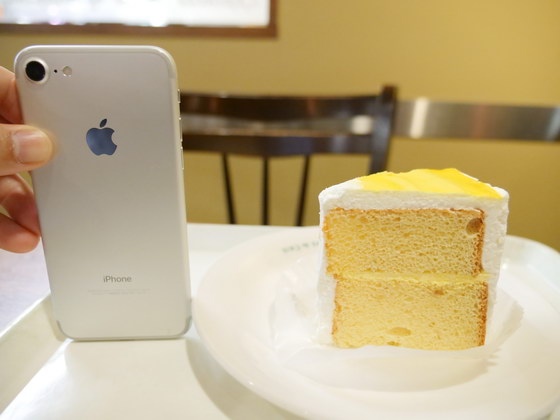 There is a bright lemon sauce on the top ... ...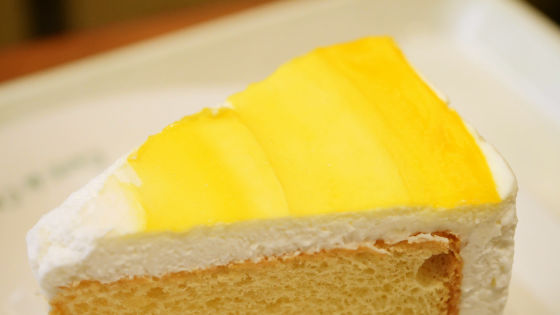 I have lemon cream in chiffon fabric.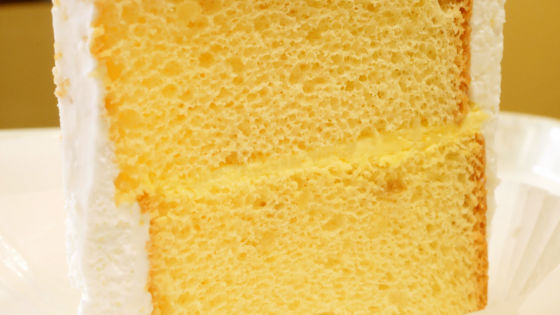 The chiffon fabric is fluffy and unobtrusive sweetness. You can feel the refreshing fragrance of lemon strongly from lemon sauce.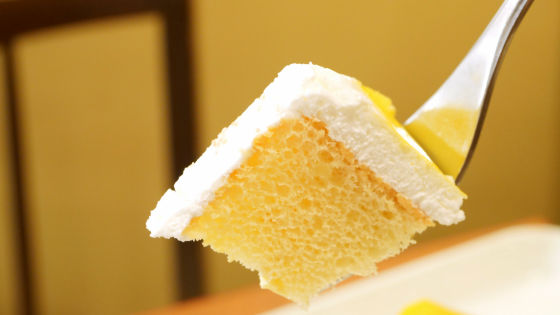 On the other hand, lemon cream suppresses the smell of lemon, I feel that it supports the taste of chiffon fabric with a faint acidity and fragrance. It is finished in a cake that complements chiffon fabric with sweet, sour and aroma of lemon sauce and cream.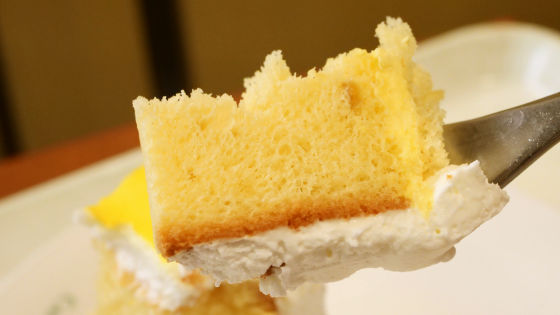 Next is the white peach Mont Blanc (400 yen including tax) cake matching the early summer.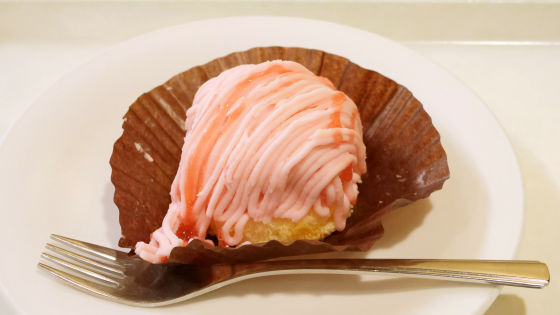 The size is like this.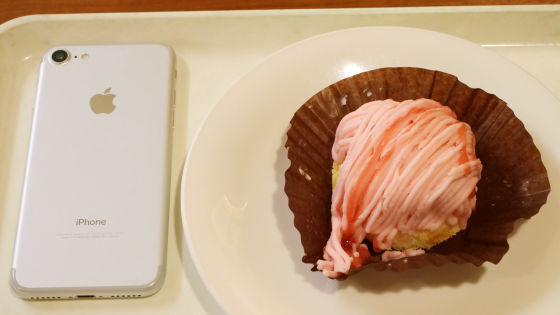 The outside is covered with pink cream and a reddish transparent source is put on it.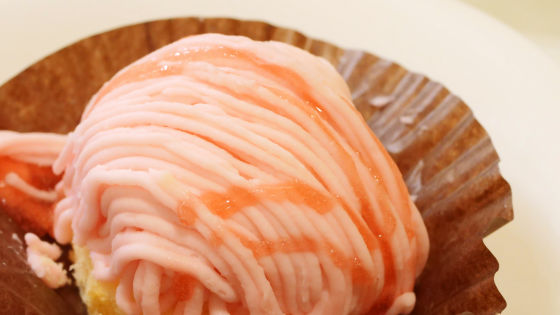 There are whipped cream and white peach inside, and there is a sponge fabric on the foundation.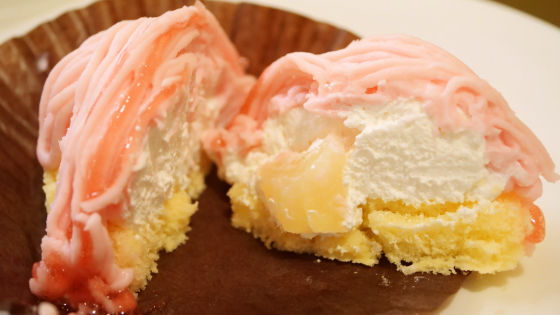 Mont Blanc with well-melted mouth, white peach is fresh, whipped cream melts quickly.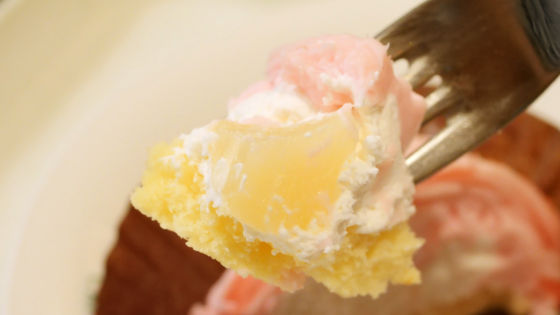 The sauce is sweet and sour and seasoned with peach colored cream that conveys sweetness slowly. I feel it is going to match coffee because the whole is sweet and seasoned melted in the mouth. White peach Mont Blanc became Mont Blanc with variations in sweetness and texture.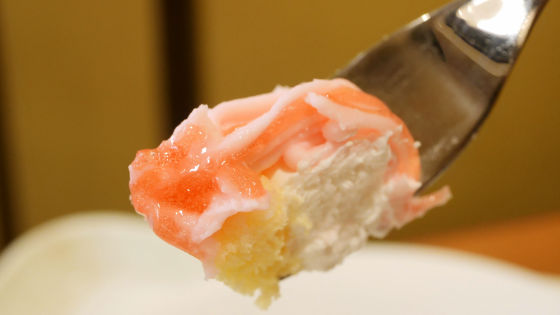 The lemon chiffon cake and white peach Mont Blanc are also provided with a "drink set" that allows you to set drinks by plus 210 yen and 50 yen cheaper than single items. Both cakes can be ordered at Cafe de Cliee, Cafe de Criel plus, and Maison de Veil in the form of café de Cliee stores across the country.