Pointed out that the crash frequently occurred on the iPhone might have been caused by 'a feature that favored the Chinese'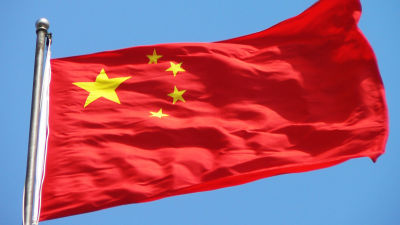 By Craig Nagy

Apple released iOS 11.4.1 on July 9, 2018, and it became a hot topic that the USB restriction mode, which makes it impossible to communicate data via the Lightning port, after an hour has elapsed since the terminal was locked up It was. Security researcher Patrick Woodle said, "In iOS 11.4.1, a bug where the operating system crashes by entering a specific string or receiving a specific emoticon has also been fixed, Although it says that the reported bug has been fixed, there are indications that this function is "fundamental to the Chinese government" in the first place as the root cause.

Objective-See
https://objective-see.com/blog/blog_0x34.html

iPhone crashing bug huge by by added appease Chinese gov't | Ars Technica
https://arstechnica.com/information-technology/2018/07/iphone-crashing-bug-likely-caused-by-code-added-to-appease-chinese-govt/

Mr. Wardle has served in NASA and the National Security Agency in the past and has been working as a security researcher for macOS and iOS with Digital Security as of 2018. He confirmed the existence of a problem where iOS crashes when entering "Taiwan" on a regular iOS terminal that does not use Jailbreak using iOS 11.3 or receiving an emoji from Taiwanese flag. Click on the image below to see how iPhone crashes trying to type "Taiwan".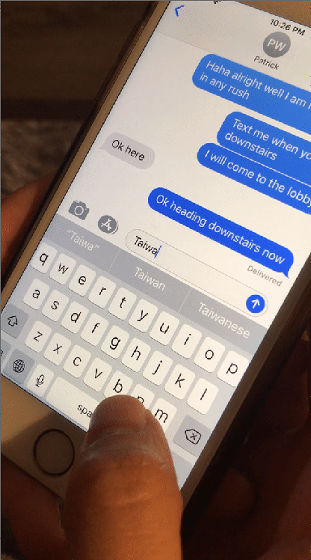 This bug is known to occur on iOS terminals that set "Region" in the United States, "Preferred language order" in English and Chinese, and iMessage, Facebook Messagner, WhatsApp, etc. Because it also happens with the Instant Messenger application, it seems that it was identified as a bug in iOS, not an application specific problem.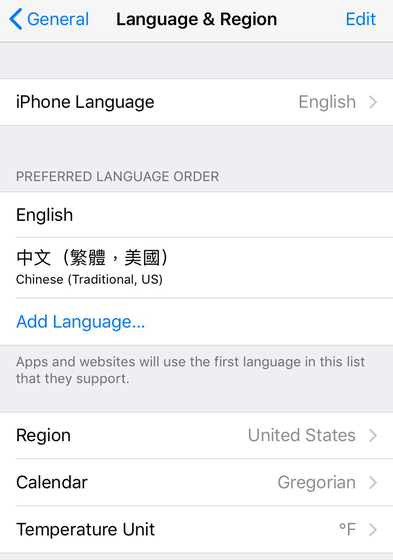 When Mr. Wardle analyzed this bug, "Null Pointer Dereference" occurred as an error when trying to input a letter such as "Taiwan" or when receiving an emoji of Taiwanese flag, trying to acquire a reference destination of a pointer that could not be acquired originally It turns out that the possibility is high. Later he reported a bug to Apple. Apple that received the bug report fixes a bug in iOS 11.4.1.

Wardle added that "Apple has added a process not to display Taiwanese flags on iOS terminals that set China for" region ", and this implementation may have caused the bug this time." And points out that there is a possibility that the function Apple added in consideration to China has created a bug that crashes iOS.