Amazon announces 'Show Mode' to change the tablet to Amazon Echo with display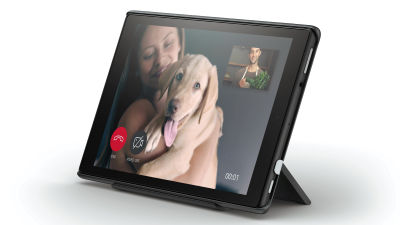 "Amazon" changed its FireWire tablet device Fire HD 8 and Fire HD 10 to "Alexa" built-in smart speaker with display, " Show Mode ", Charge dock " Show Mode Charging Dock " specialized for Show Mode Announced.

Amazon - Press Room - Press Release
http://phx.corporate-ir.net/phoenix.zhtml?c=176060&p=irol-newsArticle&ID=2356423

According to Amazon, by using the Show Mode function, it becomes possible to display news, weather forecast, movie trailer, recipe of cooking by voice operation, so that Fire tablet can be used as Alexa terminal with display It is said that.

Also, by installing the Fire tablet in the charging mode dock Show Mode Charging Dock, it is possible to automatically switch the tablet terminal to Show Mode. The Show Mode Charging Dock is a stand type charging dock for the Fire tablet, so you can adjust the tablet to an angle that you can see easily after placing it on the dock.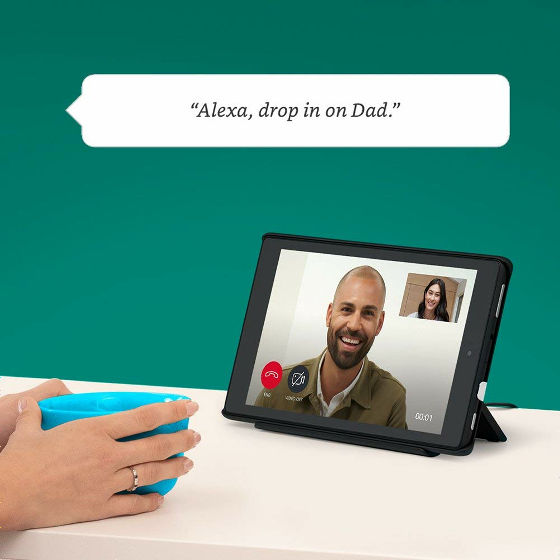 By Amazon

Kevin Keith, general manager of device at Amazon, said, "By placing a Fire tablet in the dock, you can watch the weather, news, TV shows, enjoy video calls, If you want to do web browsing, you can enjoy them instantly just by lifting the Fire tablet from the dock. "By using Show Mode Charging Dock, you can instantly switch modes according to the application I am trying to be.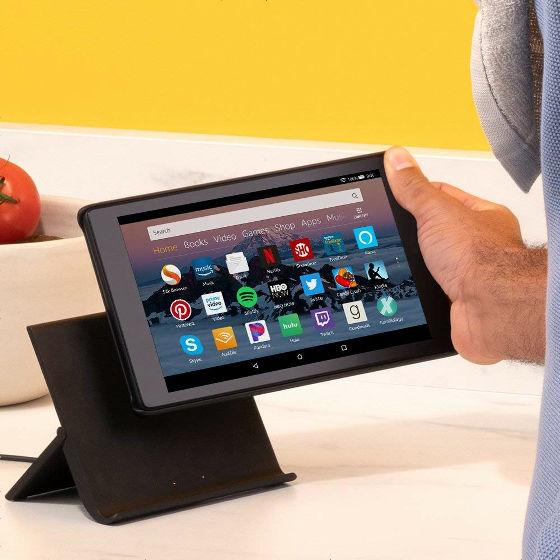 By Amazon

Show Mode is scheduled to be offered as a software update and will be available on Fire HD 8, Fire HD 10 from July 2, 2018 in the US time. In addition, the Show Mode Charging Dock is scheduled to begin shipping on July 12, 2018 in the US time. The timing of Show Mode's offering in Japan has not been decided yet.

The Show Mode Charging Dock can be booked on Amazon.com, the dock for Fire HD 8 is $ 34.99 (about 3900 yen), the dock for Fire HD 10 is $ 49.99 (about 5500 yen).

Amazon.com: All-New Show Mode Charging Dock for Fire HD 8 (7th Generation - 2017 Release): Kindle Store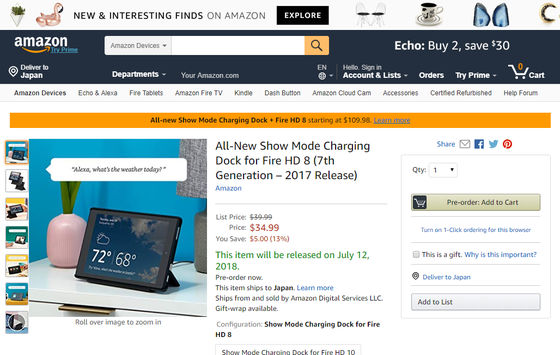 Amazon.com: All-New Show Mode Charging Dock for Fire HD 10 (7th Generation - 2017 Release): Kindle Store