Time management function of iOS 12 that prevents user's "smartphone overuse" and interruption of work Summary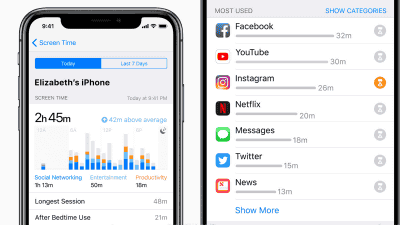 In Japan time was held from 2 am on June 5, 2018Apple's developer conference "WWDC 2018"So, the new mobile OS "iOS 12"OS for Mac and"macOS Mojave", And OS for Apple Watch"watchOS 5"And others were announced one after another. After the event, a page that summarizes the new functions appearing on iOS 12 is published on Apple's site.

Reduced work interruptions on iOS 12 and introduced new features to manage the time viewing the screen - Apple (Japan)
https://www.apple.com/jp/newsroom/2018/06/ios-12-introduces-new-features-to-reduce-interruptions-and-manage-screen-time/

One of the main feature of iOS 12 is the "Screen Time" function that graphs how much of the day users are using smartphones. Until now, I will clearly tell you the amount of time you are using smartphones you've figured out "somehow" in minutes. Also, as shown in the screen below, it is also possible to check finely what SNS, game, productivity application etc was used at which time of day 24 hours a day.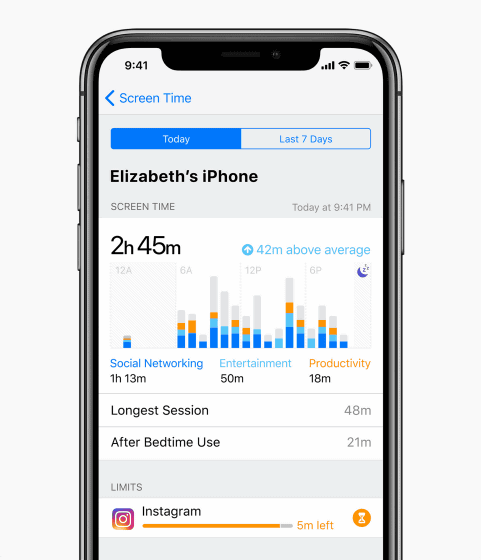 With iOS 12, the traditional "good night mode" has been strengthened, and by turning on the function at any time during the day such as study, work, conference, meal, it is possible to eliminate interrupts that block concentration. In the new "Do Not Disturb during Bedtime", you can darken the display until you operate it the next morning and hide the notification on the lock screen. In addition, a new option will be added to the Control Center that allows you to automatically set your night-sleep mode to exit based on a specific time or location.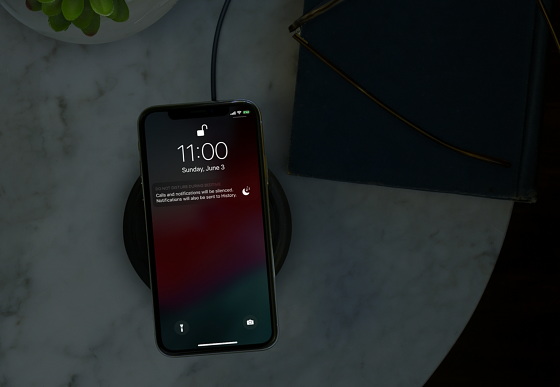 On iOS 12, improvements will also be made using the notification method. A screen for setting the notification method is added for each application ......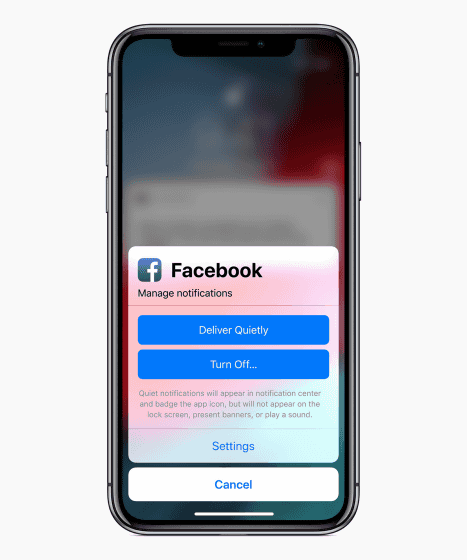 By newly installing "grouping of notifications", it is possible to classify multiple notifications and to display them collectively.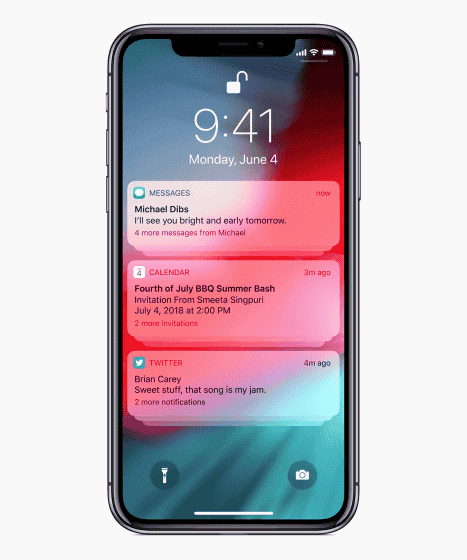 Also, Siri learns which alert the user reacted to and operates the device, so wisely propose notification settings such as "Receive without playing sound" or "Turn off alert" .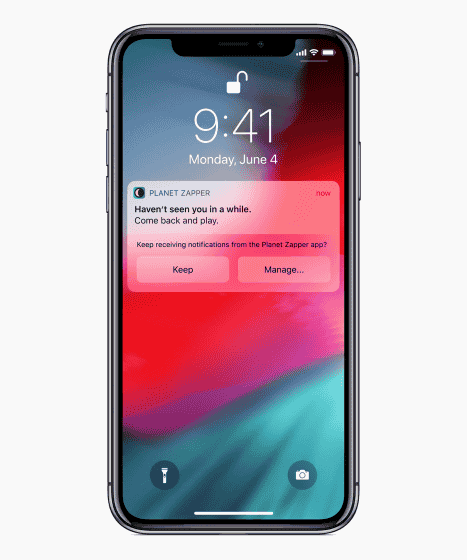 Screen Time is a tool for managing how users spend time on iOS devices. We create a detailed activity report on a daily or weekly basis to provide information on the total time spent on each application by each user, the usage of each category of applications, the number of notifications received, and the frequency with which iPhone and iPad are available I will.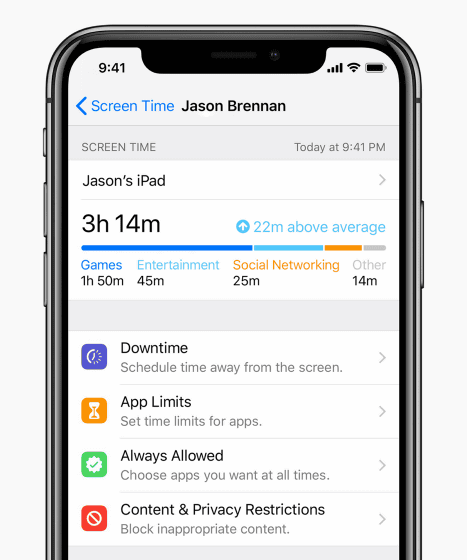 It is also possible to check the time actually using the application in minutes. You can also set an upper limit on the time each application can use.



"Downtime (pause time)" is a function that makes it impossible to use the terminal by separating time from "10 o'clock in the evening to 7 o'clock in the morning", for example. It is possible to eliminate factors that interfere with sleep by setting the downtime for the terminal handed to the child. Even during the pause time, you can also make settings that allow you to use phones and apps such as "Apple Books".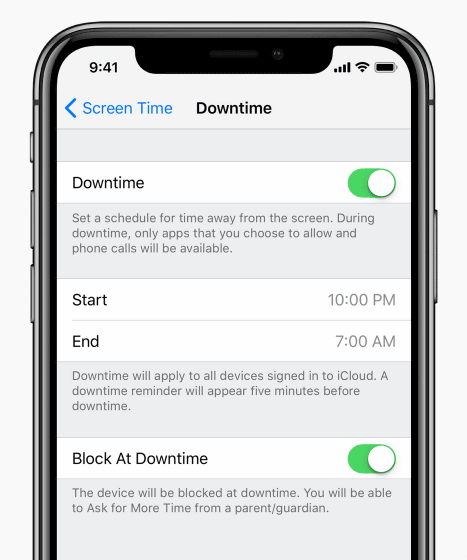 Since you can set the maximum time for each application, it is possible to strictly apply the rule "game is only 30 minutes a day". Also, when the time limit has been reached it is also possible to ask parents to extend time. Screen Time works in conjunction with the family sharing of user accounts, so you can make settings quickly and easily. Parental device family family You can set the Screen Time remotely from a share group or you can set it on your child's device.