I ate "Tul chicken heaven bukkake" snacked with crispy juicy chicken fried deep tartar sauce with Marugame noodle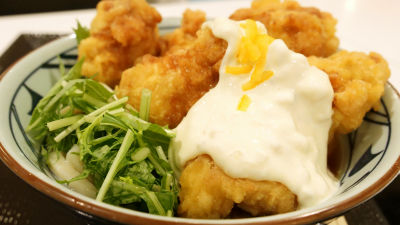 Sanuki udon specialty store "Marugame noodle" together with fried chicken sky and tartar sauce and put on udon "Tar Chicken Heavy Bukkake"Appears from May 29 (Tue) 2018 to the beginning of July for a limited time only. I tried an unfamiliar combination of tartar sauce and udon.

~ Hotspots Juicy chicken and tartar sauce Tall delicious ~ "Tal chicken heaven bukkake" to be on sale from May 29th!
(PDF file)https://www.toridoll.com/ir/pdf/180522ta.pdf

Tal Chicken Heavy Bukkake | Sanuki Pottery Fried Udon Marukame noodle
https://www.marugame-seimen.com/new_menu/

Arrived at Marugame noodle.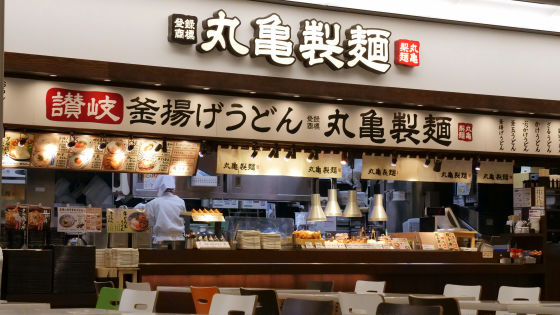 I found "Tal chicken heaven bukkake" on the menu. This time I will order Tal Chicken Skirk Bukkake with "cold noodles" of "size" size. In addition, basically Tal chicken skimming buckwheat can put chicken on "chilled udon", but you can also select "warm udon".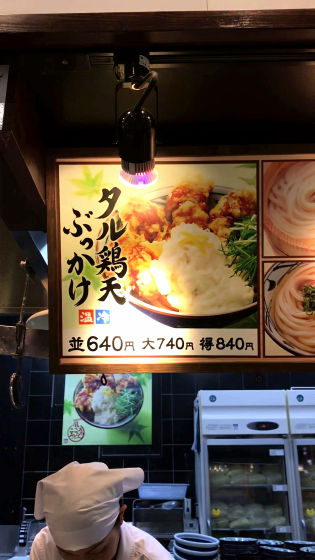 "Tul chicken heavy bukkake" of chilled udon was completed in about two minutes after ordering.



The depth of 'bowl' size bowl is like this when compared with iPhone 7 (long side 13.8 cm).



Including chicken weeds with tartar sauce, chicken skies larger than bite size have 5 gorozu and 5 pieces. He uses thigh meat for the chicken weed, and it is said that the "Yuzu" flavor is attached to suit the sauce.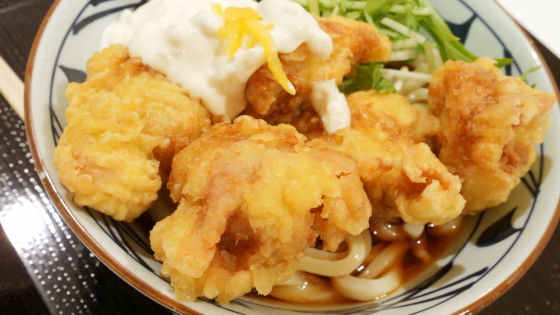 As I can eat crisply, I put the short cut mizuna as a topping and put the yuzu in the tartar sauce. A wonderful fragrance rises from the warm chicken sky.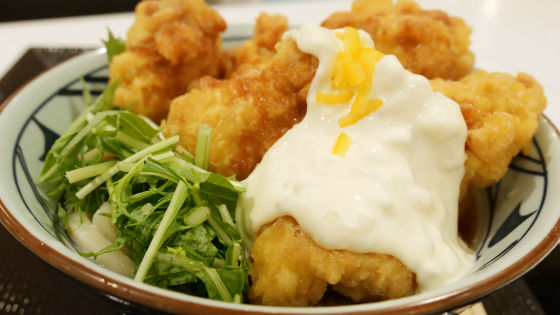 For chicken singles without tartar sauce, the clothing is crisp and the chicken inside is soft and juicy. Sauce taking is based on sweet soy sauce.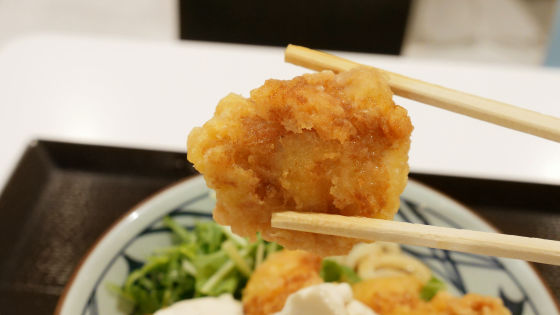 Next is a chicken weeviled with tartar sauce. Tartar sauce is rich and creamy. Because acidity is modest, it does not damage the taste of chicken. The flavor of Yuzu is an accent to increase appetite. It is a pleasant place to eat and compare with unglazed chicken because it is not that all the chicken skirt is covered with tartar sauce.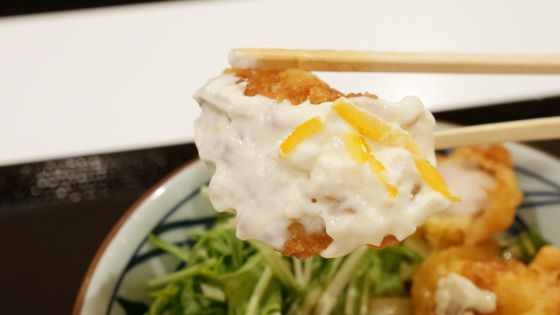 Mokomochi udon using wheat flour produced in Hokkaido is full volume, in addition to pouring chicken into the stomach and refreshingly.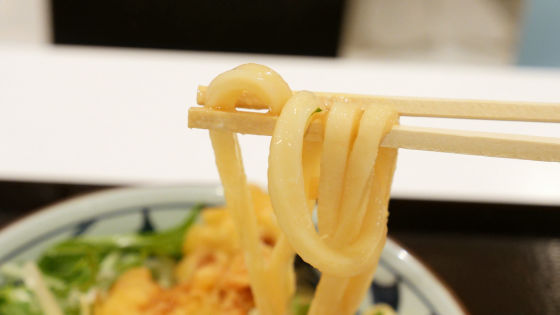 Udon noodles is a sweet soy sauce base so it is good even if you let it in clothes of chicken weed.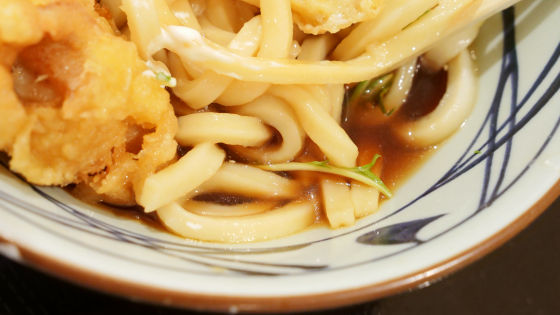 I was able to reset the inside of the mouth stained with seasoning of udon noodles and chicken soup with mackerel with shakijaki.



Tal chicken skirts bucket size by type size is 640 yen including tax, "large" size 740 yen including tax, "get" size is 840 yen including tax, made by Marukame nationwide except some stores It is possible to order at the noodle shop for a limited time until the beginning of July 2018.