'GODZILLA Battle Mobile Proliferation City' Interview with director Kobun Shizuno & director Hiroyuki Seshita, sticking to production to make the story believe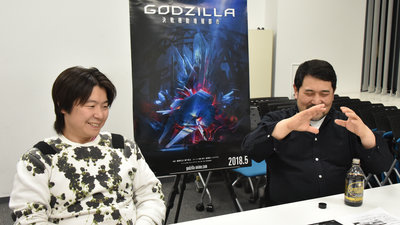 On May 18, 2018 (Friday), the second chapter of the anime movie 'GODZILLA' trilogy, ' GODZILLA Battle Mobile Proliferation City ' was released. In Chapter 1, human beings who once fought Godzilla who became the ruler of the earth's ecosystem will borrow the power of humanity's last hope = Mechagodzilla to challenge Godzilla again.


We interviewed director Hiroyuki Seshita
when 'GODZILLA Monster Planet' was released
,
but this time we asked another director,
Kobun Shizuno
, to join us and talk about GODZILLA and the directors. I have come.
[All trilogy: Chapter 2] Animated movie 'GODZILLA Battle Mobile Proliferation City' OFFICIAL SITE
http://godzilla-anime.com/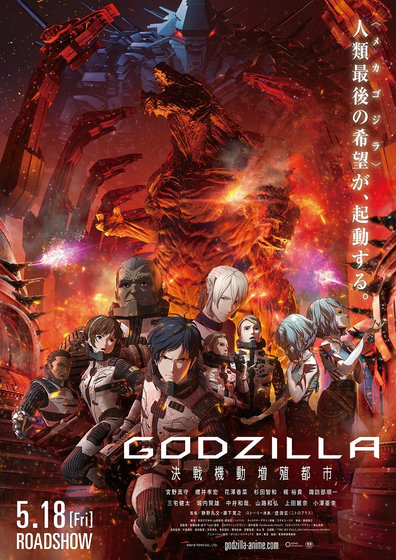 GIGAZINE (G):
Before doing the interview, I saw the preview version of the previous work 'GODZILLA Monster Planet' and this work 'GODZILLA Battle Mobile Proliferation City'. Since it was a working version, there was a part where there were instructions such as 'record later' and 're-record' between the recorded voices. This work is done by Presco, but at what stage do you decide to add 'I still need these lines' after Presco?

Director Hiroyuki Seshita (hereinafter referred to as Seshita):
Compared to the preview version, there are many changes including the last scene, so you will be surprised if you see it at the movie theater (laugh) I will supplement it because the instruction to 're-record' will be a little misunderstood. It doesn't mean that you don't have to do dubbing when you do presco, but we are originally proceeding with reactions and ad libs, especially action scenes where the development is rapid, on the premise that we will do it after dubbing. In other words, the dubbing after Presco is basically included as a set in the schedule.

G:
So that's it. When will the dubbing be done?

Seshita:
The editing work is over. However, the animated movie 'GODZILLA' is still a complicated ensemble drama, and there were various things that I wanted to do like this (laughs), so there are a lot of instructions to do that.

G:
Do you feel that you should make corrections and additions here because you want to develop like this?

Seshita:
More than three years ago, in the early stages of development, Mr. Shizuno said, 'I just want to bring out the charm of human drama. I want the camera to keep track of the turbulent emotions of the main character, Haruo.' In fact, it's very difficult to balance the group image of Haruo and the many characters around him in the middle of a fast-paced battle scene. Create it by editing and carefully pick up emotions. I love Shizuno-san's angry cutting.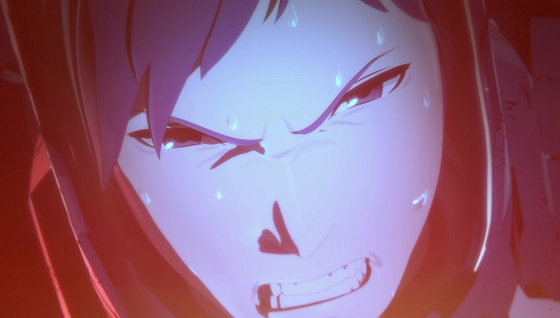 G:
Raging cutting (laughs)

Seshita:
It's 'angry'. Anyway, it's amazing. With each version, the depth of the human drama increases. In this feeling of 'human drama being pushed out', 'I want this line' and 'I want to change this line a little' ...

(Everyone laughs)

G:
Do you say 'I want to put a line here' while working together?

Director Kobun Shizuno (hereinafter Shizuno):
I will do it when editing.

Seshita:
No, Mr. Shizuno comes up with ideas. I sometimes (laughs)

G:
Is Shizuno the one who says hard?

Shizuno:
Gangan consultation.

(Everyone laughs)

Seshita:
Already, Mr. Shizuno's editing is really good. I want you to cover the editing scenery.

G:
Do you feel that you can think of the changes while editing?

Shizuno:
First of all, before editing, I asked Mr. Seshita to lightly rub the composition of the editing, 'How can I make it more interesting, exciting, and develop without destroying the goodness of the original scenario?' From there, I suggested 'How about this?', And Mr. Seshita also came up with opinions and collided with each other. It's like, 'If you have this line, it will be even more exciting.'

Left: Director Kobun Shizuno, Right: Director Hiroyuki Seshita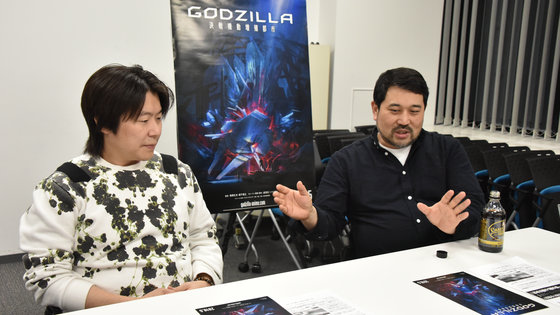 G:
It feels like two people are talking to each other.

Shizuno:
Mr. Seshita is a very reliable director, so even if he says 'I'm sorry, a little' when I want to go to the bathroom for a while, Mr. Seshita will continue to do it (laughs).

Seshita:
From my point of view, if you leave it to Mr. Shizuno, it will be finished as 'editing that I like' ... or rather, it will exceed the editing that I imagined (laugh)

G:
When more than expected is finished.

Seshita:
I really respect you. That's why it's fun to do. Speaking of fun, it's also fun to work with Mr. Urobuchi. Every time Mr. Urobuchi came up with an idea, we were first surprised. It's like 'Eh!? ... That person would be like that !?'

(Everyone laughs)

Seshita:
In terms of dialogue, it is also called 'Gen Urobuchi', and I will pull it out with the charm of exquisite wording.

Shizuno:
I agree.

Seshita:
I really enjoy working with Mr. Urobuchi and Mr. Shizuno.

G:
What was your impression when Director Shizuno received the script and read it?

Shizuno:
At the end of the first chapter, 'I've come this far ...!' (Laughs)

G:
(Lol)

Shizuno:
In the second chapter, when I was wondering 'I wonder if Mechagodzilla will come out next time', 'Well, is it XX? Is it more XX?'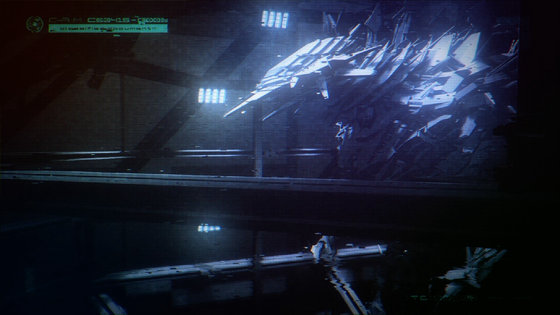 Seshita:
I get a script that goes far beyond what we expected it to be (laughs).

G:
(Laughs) I have to read the script that exceeded my expectations before making the work ...

Seshita:
In my case, I think that the movie is a script, that is, the story is 80%.

G:
Is it 80%?

Seshita:
The remaining 20% is half the picture and half the sound. After all the story, the script is the most important.

G:
'Godzilla Mobile Proliferation City' is in the middle of the trilogy, but is there any part where the experience of making 'Monster Planet' in Chapter 1 was alive?

Shizuno:
I felt that the work speed of the people in the field was greatly increased. The next one came up about twice as fast as the schedule I expected, 'It will take this much before I can see the next video.'

G:
Double !? Isn't it really fast?

Seshita:
In the case of CG, if you have the same view of the world, the more you become skilled, the faster it will improve. That's why the characters move better than 'Monster Planet'.

G:
Director Seshita was interviewed on the ' latest CG animation site information site: EE.jp ' on the official website of Toei Animation, saying , 'The more you make CG, the more skilled you are. There are excellent conveniences such as doing so and improving cost efficiency as the data is made into a library. ' In that regard, in the case of 'GODZILLA' this time, is it possible to realize cost efficiency by creating a library of data?

Seshita:
I think the efficiency improvement is quite large. If you have the same view of the world, the more you make it, the more props, props, sets, characters and various things will be piled up. Conversely, in the case of CG, the first 'preparation' is difficult.

G:
It means making an asset. I heard you talked about when 'Monster Planet' was released, but how difficult is it compared to other works?

Seshita:
Hmm ... it's hard to describe ... (laughs)

Shizuno:
(Lol)

G:
It's hard to describe (laughs) How was it from the perspective of Director Shizuno?

Shizuno:
I don't have a lot of careers in the field of CG, so I can't compare it, but the size of the title 'Godzilla' and the things that have to be moved during the work are very large. I think that animators are having a lot of trouble because it is a weapon of the near future, and the explosion, blast, and how rocks roll are beyond the level that can be actually experienced.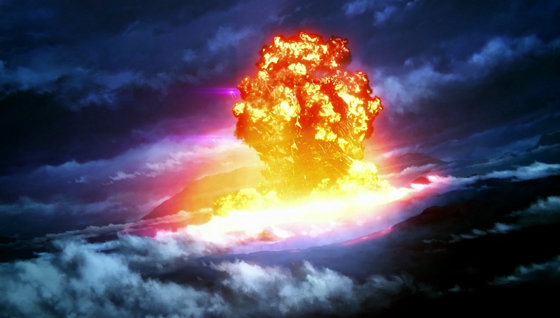 G:
I would like to ask you a little about 'I do not have a career in the field of CG', but in the report when I was on the seminar stage of AnimeJapan 2017 , ' When the mix of hand-painted and CG animation started to become popular centering on GONZO' , Director Shizuno flashed, 'If you use CG, you can become an animation director yourself right away?' And, although he had hardly touched the PC until then, he used the PC and 3D software. I bought it all at once. After learning how to use it in about a week, the next week I submitted a 3DCG animation plan to the company on the premise that I would do all the work. The boss who saw it said, 'You really are. A GO sign was given to the project saying, 'If you can do everything, try it.' Thus, Director Shizuno became the first 'animation director'. ' I saw it. How did you reach the level where you can use 3DCG software in a week?

Shizuno:
No (laughs), well ... normally.

G:
Normally! (Lol)

Shizuno:
First of all, I didn't even have a PC.

G:
Well, do you start from there ...!?

Shizuno:
I was still using an iMac with a CPU of about 500MHz, and Makoto Kobayashi, a mechanical designer who was at the same company at the time, introduced me to the version 1.75 of STRATA. I also prepared After Effects and Photoshop, and learned that 'I'll do it this way.'

Seshita:
Was that when you were at GONZO?

Shizuno:
It was around the time when I was making an OVA for Phoenix Entertainment called 'Giant Robo THE ANIMATION ~ The Day the Earth Stood Still ~'.

G:
I see, during that time, I learned all about 3DCG at once. While I was a little away from Godzilla, in the same lecture, when I was in the United States, I said, ''The university prepared a homestay, and if I went, my host family took care of me.'' I was interested in the episode 'I didn't go to Las Vegas and went to Las Vegas.' What were you doing in Las Vegas?

Shizuno:
Las Vegas ... at that time ... I can't say that story here (laughs)

G:
It's a big deal, so I thought I'd ask you directly.

Shizuno:
I went to Las Vegas by Greyhound bus and went to the casino without taking accommodation. When I was pretending to be playing, he brought me food and drinks. Also, there are events such as The Mirage show that you can watch for free, so I was impressed to see them.

Seshita:
Is it around 1989 or 1990?

Shizuno:
I went there before graduating from high school, so I was about 17-18 years old. I'm 45 years old now, so it's almost 30 years ago.

G:
The reason why I asked this question is that many Japanese anime directors have become directors with many works as animators and productions, but Shizuno's career was a little different.

Shizuno:
Mr. Seshita is also quite strange in terms of career.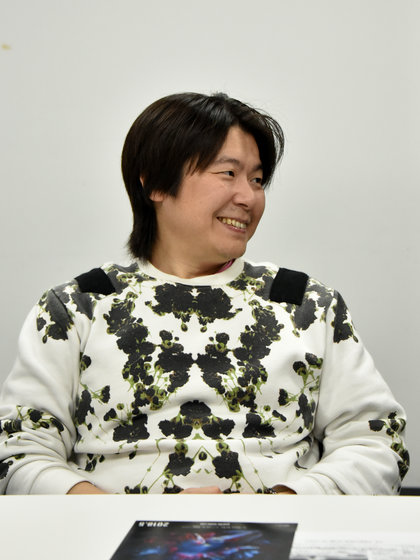 (Everyone laughs)

G:
Director Seshita has answered many interviews such as EE.jp that I mentioned earlier, so I can understand how he was directing 'GODZILLA', but Director Shizuno said 'Name. Although he is also the director of the movie version of 'Detective Conan', the number of interviews is considerably smaller than that of Director Seshita, and there are many secrets.

Seshita:
Secret (laughs) …… In my case, I've been doing CG and visual effects for a long time, and this is my 30th year. The basis is CG. So, in fact, I still don't know much about hand-drawn animation. However, since 'Knights of Sidonia', when I interacted with people in the anime industry, Mr. Shizuno didn't feel like 'people in the anime industry' in my impression.

G:
Why is it 'not in the industry'?

Seshita:
Rather, 'I think I was in the same industry as me?' (Laughs), that's how close the lifestyle and ideas are, so to speak.

G:
(Laughs) There were many places in common with Mr. Seshita.

Seshita:
Working together from 'Knights of Sidonia', I was wondering at the time, 'Why can you suddenly make a work that is so easy to talk to and has a very similar feeling?' Now, I am very convinced by the story 'I went to Vegas with Greyhound' that I mentioned earlier in the background of Mr. Shizuno's viewpoint, idea, and sense.

G:
That's why I got into the story of Director Shizuno, but I would like to return to the question related to 'GODZILLA' again. A part of the interview by 'anisomnia', which has disappeared now, was
quoted in
Charapedia
and remained,
but in this, director Shizuno's 'All the staff at the production site are PPI (Polygon Pictures) As an employee of Mr. Seshita, he said, 'I will do my job properly and keep the schedule. That kind of system was the most shocking thing.' Director Seshita said, 'In short, we will create a system that has been established as a production factory. 'I want to,' and Shizuno added, 'I feel like I'm doing it right now.' This time, even in the production of 'GODZILLA Battle Mobile Proliferation City', is it because this system is working well that wonderful works are being produced?
Seshita:
I agree. I think that being systematic is a big factor. In the case of CG, each process at the production site has a supervisor called a supervisor who divides the process. The director shows 'What', that is, 'what to make', while the supervisor shows 'How', that is, 'how to make'. If you replace it with architecture, the director is an architect and the supervisor is a site director. The architect does the design, that is, the design, but he does not go to the site himself, hold the tongue and hit the nail. People from various occupations at the site ... Various people come and go depending on the process, such as plasterers, waterworks, and gas shops, and the on-site supervisor manages them. We call the person who divides the CG site in this way a 'CG supervisor'.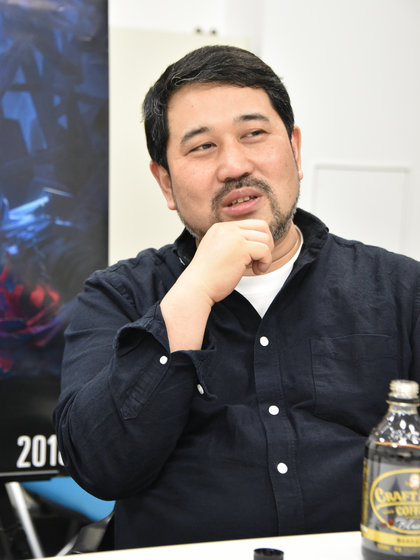 G:
I see, that's the difference between 'director / director' and 'CG supervisor'. Mr. Seshita talked about the 30th year since he was in the CG field this year. Has the work process changed significantly in 30 years? Or is the process itself the same?

Seshita:
It has changed a lot and I think it will continue to change. To give an example of a major change, I think the 'division of labor' will change rapidly. It's like putting together what was previously divided into 10 pieces into about 3 pieces.

G:
It's not about dividing it into small pieces, but about dividing it into large pieces. Why did that happen?

Seshita:
The evolution of software and hardware environments and methods is also significant.

G:
Is it in terms of efficiency and quality improvement?

Seshita:
I agree. It's a balance between efficiency and effect. Actually, this 'GODZILLA' is a job that feels like a 'turning point'. Since it is a very large work, it tends to be a human wave tactic, but the more people involved, the more difficult it becomes to unify the will.

G:
Does that mean that communication is difficult?

Seshita:
That's right. It seems natural to unify 'make this place with this kind of setting' and 'make it with this kind of policy', and in fact it is still difficult. Even if each individual has great artists who are motivated and have skills ...

G:
It's called 'communication cost'. The bigger the organization, the more costly it will be.

Seshita:
'GODZILLA' has a magnificent view of the world, and many characters appear. It's a trilogy, and each of the three works has various hints, and it is a large-scale work that is intricately intertwined, so it made me wonder if this should be done with simple human wave tactics.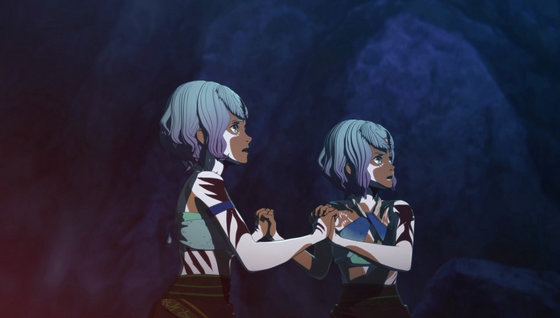 G:
In the case of 'GODZILLA', was there any way to solve such a problem?

Seshita:
It seems that Polygon Pictures, which has a wealth of experience in mass production of CG, makes it with this sense of stability. More than this, you may have reached a certain saturation point where quality and speed do not increase just because you increased the number of people.

G:
We are reaching the limit.

Seshita:
I feel it honestly.

G:
Does Shizuno understand that kind of air from the edge?

Shizuno:
I think that the work will be better if I adapt myself to the style of the company and have them work in the way I am most good at, so basically I do not talk about the process at the production site. All you have to do is show what comes up from each section according to a set schedule.

G:
You are truly a 'director'. In one interview, I was surprised when I was correcting the storyboard that came up and said, 'It must be returned to the person who drew it,' but it is the difference between hand-drawn animation and CG animation. That's right.

Shizuno:
That was the story of 'Knights of Sidonia'. At the time of drawing animation, it was the director's job to supervise and fix the storyboards that came up, and the implicit rule was that 'other than the director can't fix it, and can't fix it.' However, Polygon Pictures said, 'If the director can't see it, the person who drew the storyboard will fix it.' I thought this was 'yes.' Nowadays, the number of people who can draw storyboards exactly in hand-drawn animation is decreasing.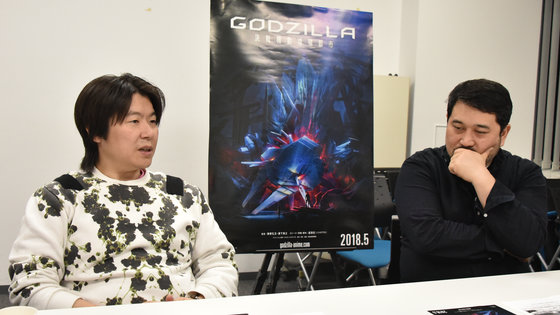 G:
Eh ...

Shizuno:
If you don't know how to draw a storyboard, even if you say 'this is no good', you won't get a good one ...

Seshita:
This is a bit of a thrilling story ... (laughs)

Shizuno:
In that respect, Mr. Polygon Pictures said, 'Animation is made with such a system. Let's do this at our company.' He devised a way to improve work efficiency, and hand-drawn animation. I feel that they are quick to do the parts that are not possible in the industry.

Seshita:
At Polygon Pictures, we are focusing on pre-production, so-called pre-vis. For example, when building a house, it would be a bit of a problem if you were shown only the blueprints and said, 'It's like this.' I want you to show a model of what it will look like. Please show me a sample of the color and material of the wallpaper, not 'Imagine'. The more information you have in advance, the more money, effort and time it takes to plan, but the future will be secured and you will have less hesitation when making it. I think Polygon Pictures is Japan's best in the CG animation industry in terms of productivity with little hesitation.

G:
Oh…….

Seshita:
However, the difficulty is that, for example, at the time of 'Knights of Sidonia', there was an original manga, which I could refer to abundantly as the base of the world view, but 'GODZILLA' was completely original. At that time, while making a work, various hesitations such as story, world view, style, etc. occur.

G:
Even if Mr. Urobuchi, Mr. Shizuno, and Mr. Seshita are working together, do you get lost?

Seshita:
It will come out (laughs). No matter how much you plan, it's hard when you get a shortage or when you say, 'It's more like this.' Polygon Pictures is one of the best in Japan in terms of speed and quality stability when mass-producing. However, when it comes to 'I want to do something like this,' the scale of mass production becomes a stumbling block. So to speak, the bigger the truck, the more it doesn't stop immediately when the brakes are applied, and it is natural that the steering wheel cannot be turned lightly. There was always such a difficulty.

G:
If the pre-production part is done well, will the correction be effective in that area?

Seshita:
Is that a balance issue with the schedule and the overall budget? The production period is quite limited for Hollywood works, so it is often not possible to spend enough time on previs.

G:
In the case of 'GODZILLA', how long did you spend on Previs?

Seshita:
Is it about one and a half years out of the last three and a half years? After all, it was difficult to say 'Godzilla' in the original and in addition to the animation (laughs). We have wonderful creators such as Mr. Urobuchi and Mr. Shizuno participating, but for Toho, it is exactly the signboard character.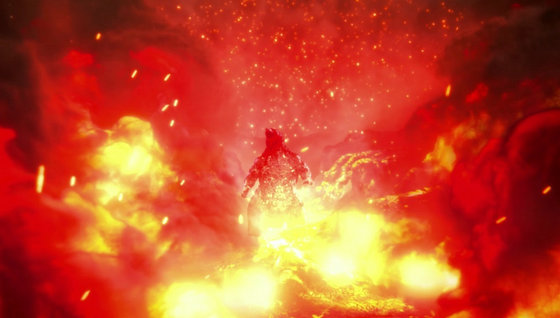 G:
Godzilla is an anime movie and a trilogy, isn't it?

Seshita:
That's right (laughs). Was it an extremely high hurdle?

G:
Lastly, I would like to ask again from the words of director Seshita in the interview on EE.jp, 'There is a concept of' breaking the suspension of disbelief 'in theatrical terms. In anime, manga, and live-action,' This hero is I think everyone has experienced cases such as 'Don't say this,' or 'This person doesn't act like this.' When you're enjoying the work, you don't want to wake up like that. I just want to pursue the persuasive view of the world that the hero should speak and behave like this to the limit, and enhance the communication power, immersiveness, and presence of the work. '

Seshita:
Did you say that (laughs)

G:
In this 'GODZILLA', what is the 'part that pursues the world view to the limit'?

Seshita:
It's awkward (laughs)

G:
Is it awkward (laughs)

Seshita:
I thought, 'Be careful about what you say.'

(Everyone laughs)

Seshita:
If you think, 'This is a lie,' you can't ride on stage or in a movie from the moment you can't believe it. I can't get into the world of the story. Even in horror movies, for example, the moment you see blood that doesn't look like blood, the audience will say, 'It's just a fake,' so it's something that appears in the story. I am particular about it. It's a story because 'speaking with things'. It is said to be an 'old house', and if the set that came out was just made, it would be 'shiny'.

G:
There is no choice but to go out of the story (laughs)

Seshita:
So, even in 'GODZILLA', each item, a large prop ... Even in a space suit, 'If it had been drifting all the time, it would be full of scratches instead of shiny like a new one', everything is consistent in the story. I am very particular about whether or not I can maintain persuasiveness in my sexuality. ...... That said, well, as much as possible (laughs)



G:
Why did you suddenly become bearish! (Lol)

Seshita:
'GODZILLA' is really hard. It's so magnificent ~.

G:
I'm making it from scratch.

Seshita:
Because there were various reasons. In fact, there are a lot of settings that I couldn't finish in the main part of the movie, even though I first mentioned 'I want to do this kind of thing' with Mr. Urobuchi and Mr. Shizuno. As a result, they are used in the novel version of '
GODZILLA Monster Apocalypse
'.
G:
Does Shizuno have a commitment to the world view?
Shizuno:
My commitment is to 'stop distrust'.
(Everyone laughs)
Seshita:
Mr. Shizuno's 'suspension of distrust' is very correct. The preview version you are watching is still in the process of being worked on, so there are many parts that say, 'It's strange that Haruo doesn't react here!' That is 'distrust'.
G:
Certainly, there was also an instruction 'Haruo's reaction'. It was 'suspension of distrust'.
Seshita:
so. Shizuno-san and I have a common commitment to believing in this story, convincing it, and not getting bored for even a second. The instruction is 'Haruo's reaction' for that purpose.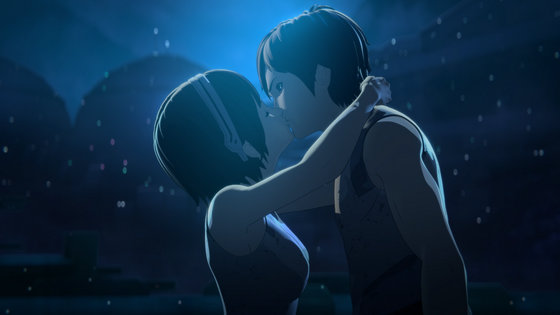 G:
So that's it. Listening to the story in this way made me feel strongly that I had to check the completed version at the theater.

Seshita:
I would be happy if you could think so.

G:
I can't help but be worried about 'What will happen to that !?'

Seshita:
That in Chapter 3 is ... amazing. We were surprised at the development of Mr. Urobuchi, 'What !?'

G:
Thank you for talking to us today for a long time, including stories that have nothing to do with 'GODZILLA'.

Please check the video at the theater to see what kind of work Director Seshita said has reached a kind of saturation point where the quality does not improve just because the number of people is increased.

'GODZILLA Battle Mobile Proliferation City' Notice ② --YouTube

© 2018 TOHO CO., LTD.