'GODZILLA Fixed Battle Mobile Promotion City' Directed by Shizuno Yoshifumi and Director Hiroyuki Sakashita, sticking to production to believe the story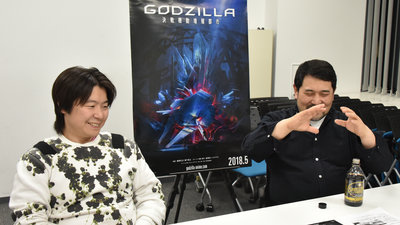 On Friday, May 18, 2018, the second chapter of the animated movie "GODZILLA" trilogy "GODZILLA Fixed Battle Mobile breeding city"Has been released. In chapter 1, human beings who once fought with Godzilla who became the ruler of the Earth's ecosystem will borrow the power of the last hope of mankind = Mechagodzilla to challenge Godzilla again.

When "GODZILLA monster planet" is releasedInterview with Director Hiroyuki Sakashita, But this time it is another supervisorShizuno Hoda supervisorWe also asked for a lot of stories about GODZILLA and about the directors.

[All three trilogy: Chapter 2] Animated movie 'GODZILLA Fixed Battle Mobile Proliferation City' OFFICIAL SITE
http://godzilla-anime.com/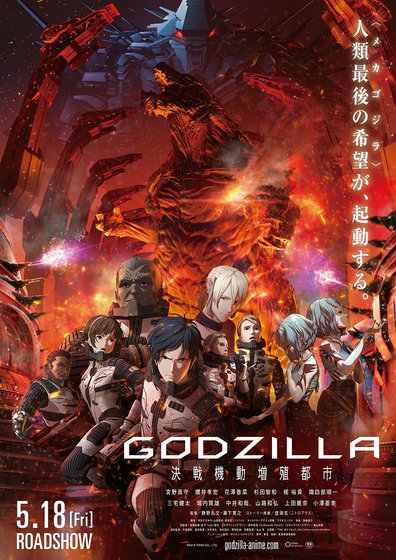 GIGAZINE (G):
In interviewing, I saw the preview version of "GODZILLA Monster Planet" and this work "GODZILLA Fixed Battle Mobile City". In the middle of the working version, there was a part containing instructions such as "record after this" and "re-record" between the recorded voices. Although this work is done in Presco, at what stage will additionally judgment "furthermore such a line is necessary" after Presco, also judgment.

Director Hiroyuki Sakashita (hereinafter Sensei):
Compared to the preview version, since there are many changes, including the last scene, I think that you will be surprised when you see it in the movie theaters (lol) Because some misunderstandings arise in the instruction "re-recording", I supplement it. Not to say "do not do dubbing with Presco", but actions scenes with reactions and ad-libs, especially deployment are proceeding with the prerequisite of dubbing in the first place. In other words, the after-recording after Presco is basically put in the schedule as a set.

G:
I see. When will the dubbing be done?

Mr. Sega
Editing work is over. However, the animation movie "GODZILLA" was also a complicated group image play, and there were various kinds of things like "I want to do this for a while" (laugh), so the instructions are overly okay

G:
Because I would like to do this kind of development, is it supposed to include corrections and additions here?

Mr. Sega
In the early stages of development, it will be three years or more earlier, but Mr. Shizuno said, "I'd like to present the charm of a human drama anyway and I want to make the work of the camera keep chaotic feelings of the main character Haruo." In fact, in the middle of a battle scene full of speed, it is very difficult to adjust the balance of the group images of Haruo and the numerous characters surrounding him. I make it by editing, and carefully pick up feelings. I love the cutting of angsts like that.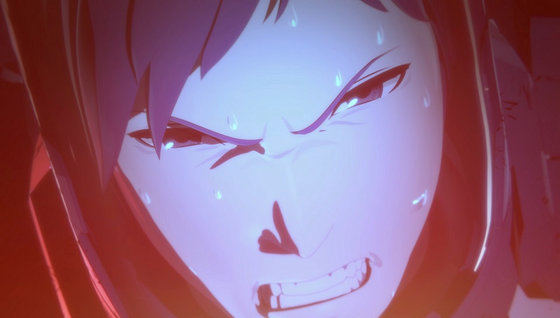 G:
Cutting raging (lol)

Mr. Sega
It's "indignation". Anyway it is amazing. Every time you version, the depth of human drama will increase as you watch. Amid the feeling that this "human drama is being pushed out", "I want this kind of dialogue" "This line, I want to change a bit" one after another ....

(All lol)

G:
"I want to put words here" Do you talk while working with two people?

Shizuno Hoden (Director: Shizuno):
I do it at the time of editing.

Mr. Sega
No, No, Mr. Shizuno will give ideas to Gangan. I occasionally (laugh)

G:
Is not it super director Shizuno?

Shizuno:
Consultation on cancer.

(All lol)

Mr. Sega
Edited by Shizuno is really good. I want you to cover editing landscapes.

G:
Do you feel that the changes are coming up while editing?

Shizuno:
First of all, before editing, ask Mr. Segae lightly about the composition of the editing "How can it be more interesting and exciting, without being able to develop the goodness of the original scenario?" From there, I propose "How about such a thing" by myself, Mr. Sega will also give an opinion and hit it. It feels like "It will be more exciting if there is this line."

Left: Shizuno Hanumi Director, right: Director Hiroyuki Sakashita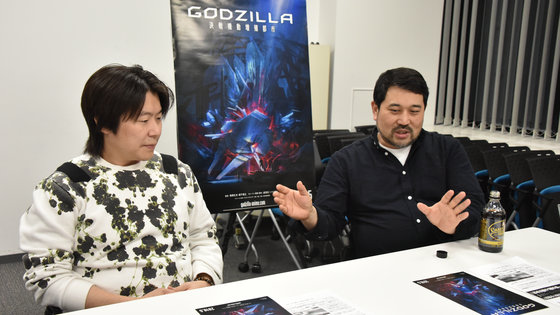 G:
It seems like two people are engaged and progressing.

Shizuno:
Because Mr. Sega is a very reliable director, for example, even if I miss "sorry, a bit" when I want to go to the bathroom a little, Mr. Sekita can be done for a long time (laugh)

Mr. Sega
From me, if you deposit it with Mr. Shizuno, it is finished in "I like editing" ... or, I think it exceeds the edits I imagined (laugh)

G:
More than expectation will be finished.

Mr. Sega
I truly respected. So it's fun to do. To say that it is fun, it is fun to work with Mr. Kayabuchi. Every time an idea comes out from Mr. Kamiuchi, we were first surprised. "Huh? ... ... That person, is it going to be such a thing !?"

(All lol)

Mr. Sega
In terms of serifs as well, it is called "imbubbling season", and it pulls with a charm of exquisite phrasing.

Shizuno:
I agree.

Mr. Sega
I really am having fun with Ms. Kagiuchi, Mr. Shizuno.

G:
How was the impression when Shizino got the script and read it?

Shizuno:
At the end of the first chapter "I went so far ... ...!" (Laugh)

G:
(Lol)

Shizuno:
In the second chapter, if I thought "Next will come out mecha Gotzilla", "Eh, is it ○ ○ is it more ○?"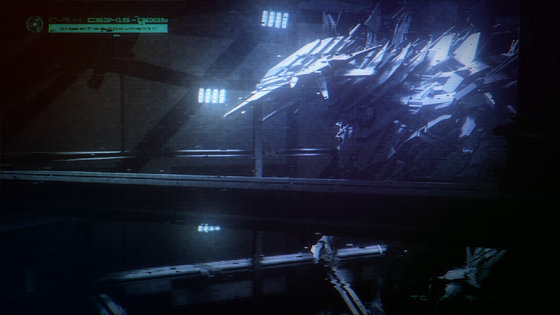 Mr. Sega
A script that goes far beyond what we expected to be like this will arrive (lol)

G:
(Laugh) That's why I have to make a work after reading a script that goes beyond expectations ... ....

Mr. Sega
In my case, the movie thinks that the script, that is, the story is 80%.

G:
Is it 80%?

Mr. Sega
The remaining 20%, the picture and the sound are halved. Still, the script is the most important.

G:
"Battle Battle Mobile Proliferation City" is the middle of the trilogy, is there anything that lived the experience of making "Monster Planet" in Chapter 1?

Shizuno:
I felt the work speed of the workers increased very much. Next time has come up at about twice the speed of the schedule that I predicted "It will take as long as I can see the next picture".

G:
Double! Is not it too early?

Mr. Sega
In the case of CG, if you see the same world, it gets better as soon as you become skilled. So the movement of the characters is getting better than "Monster Planet".

G:
Toei Animation's official site "Site information site of the latest CG animation: EE.jp"soDirector Seki is interviewed"There is an excellent convenience for CG, such as the difficulty of picture collapse, the skill to make it if you make it, the cost efficiency is improved enough to make data into a library," . In that regard, in the case of "GODZILLA" this time, is it possible to realize cost efficiency by libraries of data?

Mr. Sega
I think that it is considerably big about efficiency. If you see the same world, you will be accumulating more props, props, sets, characters and various things more to make. Conversely, in the case of CG, the first "preparation" is serious.

G:
That means making assets.I wrote a story when "Monster Planet" was releasedHow hard is it when compared with other works?

Mr. Sega
Well ...... Written nothing ... (lol)

Shizuno:
(Lol)

G:
Writing is not easy (laugh) How was it from Shigino's director?

Shizuno:
I can not compare it because there is not much CG's on-site career, but it is the size of existence of the title "Godzilla", and what I have to move in the work is very big I think that animators are having a lot of trouble in that it is a weapon of the near future and it exceeds the level where the explosion, the blast, the way of rolling of the rock etc actually can experience it.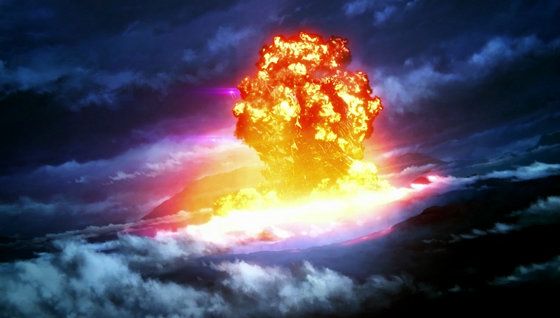 G:
I'd like to ask you somewhere "There is no career in the field of CG"Report on when you were on the seminar stage of AnimeJapan 2017"When Mix of hand-drawn and CG animation started to become popular around GONZO, Director Shizen said," If you use CG, you can become a director of animation immediately even by yourself " Until then I had almost never touched PC, but when I purchased PC and 3D software at a stroke and I learned how to use it in about a week, the next week I will introduce "3DCG premise that I do all the work" The boss who submitted the animation's plan to the company and the boss who saw it said that GO signs appeared in the project because "you can do everything, if you can do it all," a GO sign appears, thus Director Shizuno becomes the "director of animation" for the first time "I saw that the great thing was written a little." How did you reach the level where 3DCG software can be used in one week?

Shizuno:
Well (lol), well ... normal, is not it.

G:
Normally! (Lol)

Shizuno:
First of all, I did not even have a PC.

G:
Well, are you starting from there ...?!

Shizuno:
The CPU was still using an iMac of about 500 MHz, and at that time, Makoto Kobayashi, a mechanical designer at the same company, introduced me to STRATA version 1.75. Also, I prepared After Effects and Photoshop and learned that "I do it like this".

Mr. Sega
Is it about when you came to GONZO?

Shizuno:
It was around time that you were working on an OVA called "Giant Robo THE ANIMATION - The Day the Earth Stood" at Phoenix Entertainment.

G:
Indeed, during that time, I studied all the 3DCG's at once. Incidentally, which had a little away from Godzilla, University "," University as a story of when I was in the United States is provided us with a homestay, even in the host family took care "," America should go in the same lecture I went to Las Vegas instead of going to Las Vegas "episode was out and I was interested in what were you doing in Las Vegas?

Shizuno:
Las Vegas ... At that time ...... Such a story can not be said here (laugh)

G:
Because I was impatient, I thought I should ask you directly.

Shizuno:
I went to Las Vegas by Greyhound bus and went to the casino without taking inn. As he was playing like playing, he brought me food and drinks. Also, as there is an event seen free of charge, such as The Mirage show, I was impressed watching those kinds of events.

Mr. Sega
Is it 1989 or around 1990?

Shizuno:
Since I went before I graduated from high school, I was around 17 to 18 years old. I'm 45 years old now, almost 30 years ago.

G:
As for why such a question was asked, Japanese animation director seems to have been supervised by repeatedly making a number of works as an animator or production, because the career of Mr. Shizuno was somewhat different.

Shizuno:
In terms of career, Mr. Sega is quite strange.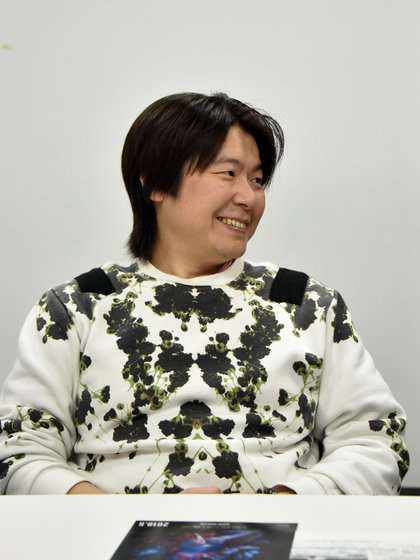 (All lol)

G:
As Director Seki answered a lot of interviews, such as EE.jp which we got earlier, so you can see how I'm overseeing "Godzilla" through such circumstances, but Shizuno is " Detective Conan "Although the director of the movie version is being done, the number of interviews is considerably fewer than Segawa, and there are many secret parts.

Mr. Sega
Secret (lol) ...... In my case, I've been doing CG and visual effects all the time for 30 years since this year. The basis is CG. So, I do not really know about hand-drawn animation. However, since I was a "knight in Sydney", I thought about interacting with people in the animation industry, Mr. Shizuno does not feel like "the direction of the animation industry" in my impression.

G:
Why is also "not an industry"?

Mr. Sega
Rather, "Is not it in the same industry as me?" (Laugh), that lifestyle or thought, so to speak, so to speak.

G:
(Laugh) There were lots of places where you can communicate with Ms. Seki.

Mr. Sega
I worked together from "Knight of Cydonia" and was wondering at the time, "Why can you make a work with a very similar feeling that makes it so easy to talk so much?" Right now I am convinced by Mr. Shizuno's perspective, ideas, sense backgrounds, and the story of "I went to Vegas with greyhound" as I said earlier.

G:
That is why I am stuck in the story of Director Shizuno, but I would like to return to the question related to "GODZILLA" again. An interview by "anisomnia" which is now gone,It was cited by Carapedia and remainedAmong them, Director Shizuno's "Since the staff at the production site are all employees of PPI (Polygon · Pictures), they do the job properly and keep the schedule, such system was the best shock In response to the word "Director Seki says" We would like to build up a system that was established as a production factory, "in response to the phrase" Negative ", Director Shizen said," I feel that I am doing it right now There was a communication that I added. Even in the production of "Godzilla declaration mobile proliferation city", this system is working firmly, is it that this is a wonderful work produced?

Mr. Sega
I agree. I think that being systematic is a major factor. In the case of CG, there are supervisors supervisors in each step of the production site, and we are partitioning the process. Whereas the director shows "what", "what to make", the supervisor is responsible for showing "how", that is, "how to make". If you replace it with architecture, the director is an architect and the supervisor is a field director. Although the architects do the design, that is, the design, they do not go to the worksite themselves and strike a nail with a handkerchief. Various people in various fields at the worksite ...... Various people entered and exited by the process such as a left office shop, a water stall shop, a gas shop etc. The on-site supervisor is cutting off them. We are calling "CG supervisor" about those who partition the site of CG like that.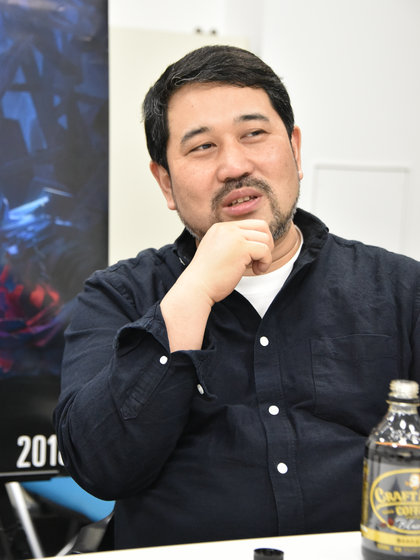 G:
Indeed, the difference between "director / director" and "CG supervisor" is that form. Mr. Sega was a 30-year story about putting herself in the CG field this year, but did the process of the work change significantly in 30 years? Or does the process itself change so much?

Mr. Sega
It has changed a lot and I think that it will change in future. If one example of a drastic big change, I think that "how to divide work" will change rapidly. It is a feeling that it is possible to summarize the things which were divided into 10 pieces until now to about three.

G:
It is not to divide it finely but to divide it to some extent. Why did it become such a flow?

Mr. Sega
The evolution of the method is also great, as software and hardware environments and also the environment.

G:
Is it in terms of efficiency and quality improvement?

Mr. Sega
I agree. It is exactly the balance between efficiency and effect. Actually, this "GODZILLA" is a job that felt just the "turning point". Because it is a work with a very high volume, it tends to be a human tactic tactics, but as the number of related people increases, the problem of unification becomes more difficult.

G:
Is it difficult to communicate?

Mr. Sega
That's right. It is quite difficult to unify to "unify this with a setting like this" and "make with this kind of policy", as it is in fact. Individuals are motivated, even if they have all the great artists with skills ... ....

G:
It is called "communication cost". The bigger the organization, the more expensive it will cost.

Mr. Sega
"GODZILLA" is a grand view of the world, many characters come out. It was a trilogy, and each of the three works had various hints and it was a large scale work that entwined in complicated ways, so it was made me think exactly whether this should be done with simple human tactic tactics.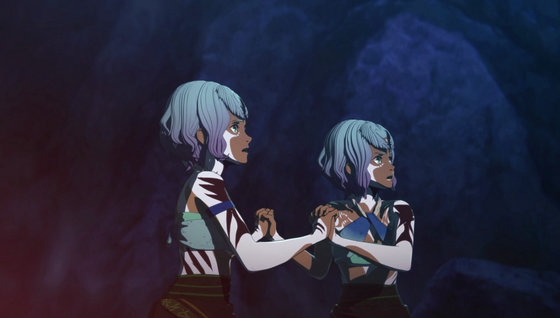 G:
In the case of "GODZILLA", was there any way to solve those problems?

Mr. Sega
Is it because it is made with this sense of stability, because it is a polygon · pictures that has abundant experience in mass production of CG? Anyway, just because we increased the number of people, you may have come to a kind of saturation point where quality and speed do not rise.

G:
It has come to the extreme of the limit.

Mr. Sega
It feels honest.

G:
Shizino, is it obvious that such air is seen from the edge?

Shizuno:
Basically I do not put a mouth in the process of the production site because I think that the work will be better if I go to fit the style of the company and have the work done in the most favorable way. That's all you have to do to see what you've come up from each section as scheduled.

G:
It is exactly "directed". In a certain interview, there was a story that I was surprised told that if I am modifying the storyboard that I went up, it was said "It must be returned to the person who drew it", it was surprised, but the difference between hand-drawn animation and CG animation It seems to be said that.

Shizuno:
It is a story when "Knight of Sydney". In the animation of the drawing, it was a director's job to supervise and correct the storyboard that went up, and it was an unspoken rule to say "I can not repair anything except directing, I will not fix it". But, if it is Polygon · Pictures, "If the director does not want to watch it, people who paint a storyboard will fix it." I thought that this is certainly the case. Now, hand-drawn animation people are decreasing few people can paint a storyboard perfectly.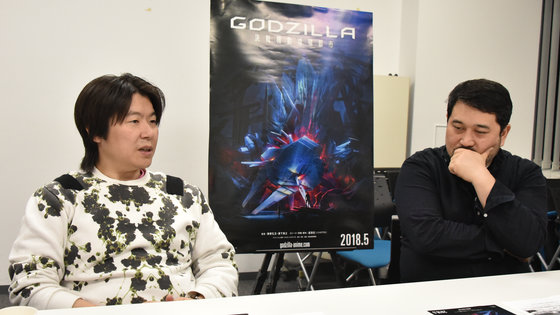 G:
Uh ....

Shizuno:
Even if you return "This is not good" as a person who does not understand "how to draw a storyboard", good ones do not come up ....

Mr. Sega
This is getting a little exciting, is not it ... (lol)

Shizuno:
In that respect, Mr. Polygon Pictures said, "Animation is made with that kind of system, so our company will do this" to devise a way to improve work efficiency, hand-drawn animation There is a feeling that we are doing the part which is not done in the industry as soon as possible.

Mr. Sega
In Polygon · Pictures, we focus on prepro, the so-called pre-biz. For example, when building a house, only the design drawing is shown and it says "It is such a feeling" is a bit troubling. I want you to show it in a model what kind of shape will be concretely. I want the wallpaper color and material not to be "imagine" but to show the sample. The more information you have in advance, the more planning money and time and effort it will take, but the future will be secured and the lost stages will be less. I think that polygon · pictures are Japan's best in the CG animation industry in terms of productivity in a state with little "stray".

G:
Oh…….

Mr. Sega
The only difficult thing is, for example, when I was a "knight in Sydney" there was an original manga and I could refer abundantly as a base of the world view, but "GODZILLA" was completely original. At such times, various strange things like story, world view, style etc. are made while making a work.

G:
Even if Mr. Kagiuchi, Mr. Shizuno, Mr. Sensei got together, do you get lost?

Mr. Sega
I will show you (laugh). No matter how much I planned with the planning, the shortfall came out, "It is more like this" when it came out ... .... Polygon · Pictures are the best class in Japan in terms of the speed and quality stability when making gangs with mass production. However, when it comes to "I want to do something like this," the size of this mass production scale is a nuisance. In other words, even a bigger track gets braked, it will not stop soon, and it is natural that we can not cut the handle lightly. There was always such difficulties.

G:
If you are doing the pre-production part well, will the correction be effective in that part?

Mr. Sega
Is there a balance between the schedule and the budget as a whole? Because the production period is considerably limited from the Hollywood work etc., it is often that you can not put enough time on the pre-biz.

G:
In "GODZILLA", how long did you spend on the pre-biz?

Mr. Sega
Among these three and a half years, it is about a year and a half. After all, original, and bonus with animation (laugh) "Godzilla" was difficult. I am participating in a wonderful creator called Mr. Kagiuchi, Mr. Shizuno, but also for Toho who is just a signboard character.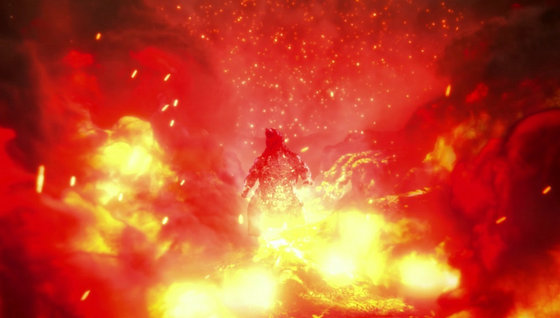 G:
It's Godzilla, an animated movie, and it's also a trilogy, is not it.

Mr. Sega
It is (laugh). Was it a huge hurdle?

G:
Finally, I would like to ask you again from the director Seiji's interview in the interview at EE.jp "There is a concept of" break breaking suspension of distrust "in the theater terminology.Whether it is animation, manga or live action," This hero is I think you have experienced what you've experienced in cases like "Do not tell me like this" or "This person does not act like this." When you are enjoying the work, you do not want to wake up in that way. It is written that things like pursuing the persuasive world view to the limit, raising the power of the work, immersion feeling and reality feeling "that the hero should talk like this and act like this."

Mr. Sega
Did you say such a thing (laugh)

G:
In "GODZILLA" this time, where will it be "such a part that pursued the world view to the limit"?

Mr. Sega
It's awkward (laugh)

G:
Is it awkward? (Laugh)

Mr. Sega
I thought "Let's be careful with remarks."

(All lol)

Mr. Sega
If you think "This is a lie," you will not be able to ride from the moment that you can not believe it, either on stage or in movies. I can not go into the world view of the story. Even in fear movies, for example, at the moment when you see something like blood whether you look like blood, or when you see that, "The customer is just making it", the customer will be shouting out, so, the thing comes out in the story I am stuck. It is a story from "to speak with things". Because it is said that it is "shiny" if it is said that it is an old house, and the set that came out is shortly thereafter.

G:
It is nothing but stiff out of the story (laugh)

Mr. Sega
So, even with "GODZILLA" one thing, large props ...... Even if it is a space suit, "Even if it was drifting all the time, it would not be shiny like a brand new, it would be full of scratches," everything consisted of a story It sticks to me quite carefully as to whether it can maintain persuasive power in sex. ...... Even so, well, as far as possible, (laugh)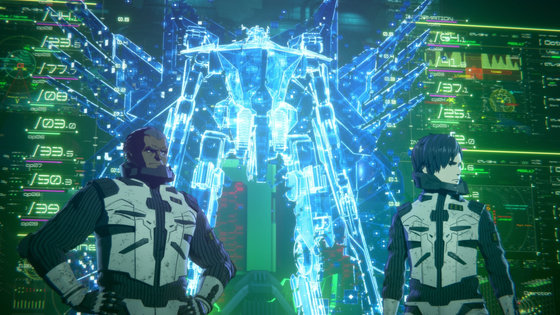 G:
Why did you suddenly become bearish! (Lol)

Mr. Sega
"GODZILLA", after all it is hard work. Because it is so magnificent ~.

G:
I am making it completely from scratch.

Mr. Sega
Because there were various conveniences. Actually, among the things I mentioned as "I want to do something like this" with Ms. Kagiuchi and Mr. Shizuno in the beginning, there is a setting like the mountain that was unbearable with the main part of the movie. They are, as a result, a novel version of "GODZILLA Monster RevelationAlthough it is utilized in the.



G:
Is there anything particular about Shizuno 's commitment to the world view?

Shizuno:
My commitment is "stop distrust".

(All lol)

Mr. Sega
The current "stop of distrust" which Mr. Shino said, is very correct. As the preview version you are seeing is still in the process, there are many parts that "Haruo does not react here at this point!" That is "distrust".

G:
Certainly there was an instruction "Halo's reaction". It was "stopping distrust".

Mr. Sega
so. I want to make believe in this story, I want to convince, I do not want to get tired of even one second, is common to Mr. Shizuno and I. For that, it is an instruction "the reaction of Haruo".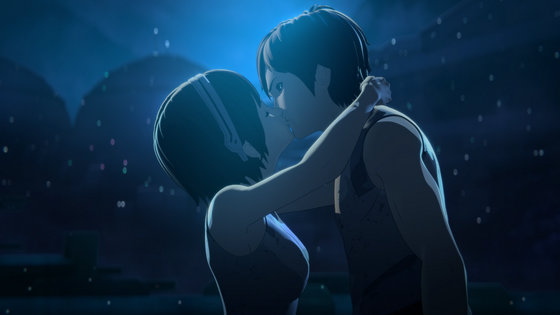 G:
I see. When listening to the story like this, the feeling that we had to check the completed version firmly at the theater became stronger.

Mr. Sega
I am glad if you think so.

G:
There is no choice but to be worried about "what on earth is that!?"

Mr. Sega
That in the third chapter ... is amazing. To our deployment, we are surprisingly surprised at ourselves "What ?!"

G:
Thank you very much for talking for a long time today, including stories that are not related to "GODZILLA".

Please check out the movie in the theater by all means what the director Segao said is that the saturation point has reached a kind that does not raise the quality even if we have more people.

"GODZILLA Fixed Battle Mobile Promotion City" Notice ② - YouTube

© 2018 TOHO CO., LTD.