What is the reason why the two companies, "Lux Otica" in the eyeglass frame and "Essilor" in the lens made the top?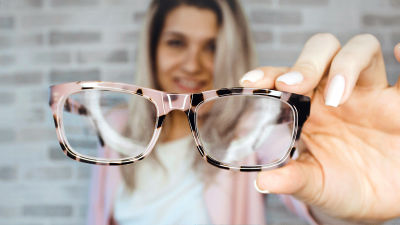 The population of people wearing glasses is said to be about 70% in developed countries, and the spectacle market has become huge with a scale of 100 billion dollars (about 11 trillion yen). What is known as the two big companies in this huge market is "Looks Otica"When"Essilor". Looks Otica was the top company in each industry as a company dealing with eyeglass frames etc, Essilor as a company handling eyeglass lenses etc, but the two companies agreed to merger in January 2017 and "Lux Otica Esilor" We are supposed to establish.The GuardianI am closing to the reason why the two companies, Lux Otica and Essilor, were able to become top in their respective fields.

The spectacular power of Big Lens | The long read | News | The Guardian
https://www.theguardian.com/news/2018/may/10/the-invisible-power-of-big-glasses-eyewear-industry-essilor-luxottica

Mr. Leonardo del Vecchio, founder of Looks Otica, was born in 1935. However, at this point my father had already passed away and it seems that my life with my mother was very poor. After that, due to the fact that life has become inadequate, Mr. Dell Vecchio will be deposited in an orphanage. Mr. Dell Vecchio has worked as a metal sculptor from the age of 14 and founded Lux ​​Ochica in Argoldo, Italy in 1961 when he was 25 years old. After that, it will take half a century to build the world's largest eyeglass frame company.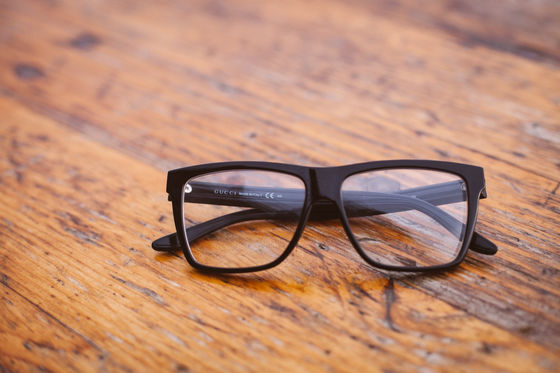 Dell Vecchio introduced two ideas to make Looks Otica a huge enterprise. The first one is "to do everything in-house". Mr. Dell Vecchio has grown its own company steadily after its foundation, but in the early 1970s, we began to control so that all processes from procurement of glass raw materials to product sales could be done with Looks Otica. The idea of ​​Mr. Dell Vecchio's "Doing all processes with one company" was epoch-making because the eyeglass industry at that time was divided into roles for each company.

Lux Otica has been selling eyeglasses at the trade fair for 25 years since its foundation, and gradually increased awareness. However, Dell Vecchio, who was not satisfied with this success, will take action to add a retail distribution network in the 1990s. Mr. Dell Vecchio first listed Lux ​​Otica on the New York Stock Exchange. Lux Otica then bought U.S. Shoe, which owns Lens Craftters, one of the most popular spectacles stores in the US, under its umbrella. Immediately after that, Mr. Dell Vecchio completed the management of U.S. Shoe on the main body and took a strategy to acquire Lens Crafters as a dealer of Lux Otica.

Mr. Dell Vecchio holds dealers around the world in such a way with such a method, and Lux ​​Otica holds about 9000 dealers as of 2018 and huge sale contract with about 100,000 spectacle technicians I got the net. As a result, we are now able to introduce speedier and larger quantities of products to the market than competitors, so we have become enormously profitable.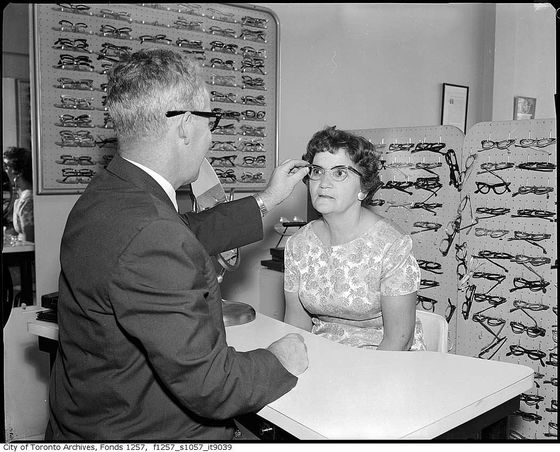 ByToronto History

And Mr. Dell Vecchio will undertake the "business transformation" as the second idea. So far, glasses were treated as an orthodontic appliance, but I thought that Mr. Dell Vecchio could merge with fashion. So Lux Otica entered into a license agreement with Italian fashion designer Giorgio Armani in 1988. This made it possible for fashionable glasses to appear in the market, so we succeeded in gathering customers who were looking for stylish glasses. Looks Otica has succeeded in acquiring a new customer base. After that, Lux Otica signed a contract with a manufacturer such as Prada, Gucci, Chanel and so on, and we decided to acquire even more customers.

And in 1999, Lux Otica was the most brand-valued in America's glasses and sunglassesRay-BanFor about $ 645 million (about 71 billion yen). When I was negotiating this acquisition of Ray Ban, Lux Otica promised to maintain a factory in the USA and Ireland, which was the production base of Ray Ban at that time. However, after the acquisition is over, Mr. Dell Vecchio ignores the promise and closes the factory, transferring Ray-Ban's production base to Italy and China, etc. causing many problems after the acquisition. However, even though there is such a thing, the brand value of Ray-Ban has not declined, and as of 2018 Ray-Ban is the main brand of Looks Otica, accounting for 40% of Lux Otica's total sales It is said that it is.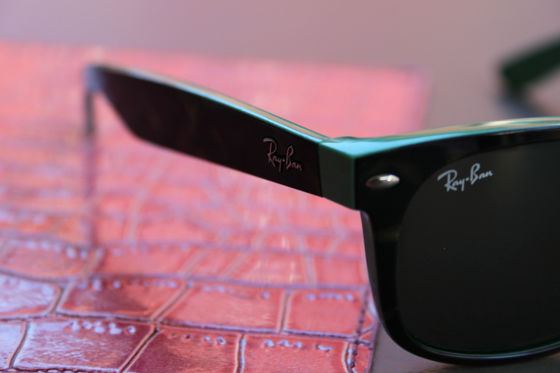 ByMarco Assini

One Ethirol was born in 1972 when the French optical company Essel and Slior merged. Essilor specializes in plastic lenses that replace glass, and also has a lens called "ballistic" as its main product. And the strategy that Echirolle chose to win against its competitors was face to face sales. Competitors at that time seemed to have hardly made face-to-face sales, but Essilor visited the store of the glasses technician at the dealer and was doing product explanation about their lenses. As a result, many of the spectacle technicians were keenly focused on face-to-face correspondence and decided to adopt Ecillol lenses.

In addition, as one of the reasons why Echirol was adopted, it has also become evident that the incentive obtained by dealers after selling lenses was high. Eyeglass technicians sometimes sell glasses frames at a price of 2 to 2.5 times the normal wholesale price when selling their glasses, but in the case of Esilor lenses it costs 7 to 8 times the price I heard he was selling it. For this reason, the benefit when the dealer sells one pair of glasses was the greatest gain from the lens. Especially the most profitable lens is a lens with blue light cut and scratch resistant coating. Essilor can make this lens at a cost of cents (a few yen), but the selling price was usually set at 25 pounds to 50 pounds (about 3700 yen to about 7400 yen). Some glasses technologists call Essilor "The Big E" because they make lenses that can produce such great profits. In this way Esilor, who succeeded in gaining support from many glasses technicians, will have 300,000 to 400,000 dealers throughout the world.

Merger negotiations between Looks Otica and Essilor started around 2000. The idea of ​​merging two large companies within the industry was attractive, but there were many barriers to the merger. What was greatly different was the cultural aspect, Echirol had an atmosphere like a French traditional company, 55% of the employees owned their own shares. On the other hand, since Lux Otica had a culture of one-man management by Mr. Dell Vecchio, it did not become a management structure of a large company that can make ordinary billions of dollars (about several hundred billion yen) profit. Also, in the brand image, Essilor was not a notorious but moral company, but Luxx Otica never saw a good image by repeated hostile takeovers in the year 2000 did. It is pointed out that there is a possibility that many problems will arise after the merger from this gap, and the merger negotiations will be difficult.



Later in 2004, Mr. Dell Vecchio, founder of Looks Otica, drew himself from business and Andrea Guerra took over as CEO. However, because Mr. Guera was rivaling Essilor and was in a position against the merger, the merger negotiations did not proceed until CEO Guerra retired. However, in 2014, Mr. Dell Vecchio was 79 years old, but he again arrived at the CEO.

Mr. Dell Vecchio of this time seems to have absented many meetings physically also in a severe situation, but there is a feeling that "Looks equal to my child must not be lost" His enthusiasm will resume merger negotiations with Essilor. After that, agreed to a merger agreement on January 16, 2017. After reaching an agreement, Mr. Dell Vecchio told Mr. Hubert Sanierez, CEO of Esilor, "I'm very happy to be together this time to achieve my dream of a lifetime." I will.
in Note, Posted by darkhorse_log