Princess and gamer episode 5 "Ring of fate turns now"


◆ Synopsis to date

·Episode 1"Princess aiming for top 10 of live video ranking even if it is invalid"
"Himemiya Aika" likes to watch playing videos of games and likes to post and post own play videos. As a result of everyone being admired by comments, as a result of maximizing the position of girls' high school students, to be live coming day and night. Furthermore, the desire to "be praised by everyone! I want to be praised!" Grows rapidly, and he can overcome the self-consciousness excess that he wishes to attract like an idol! At the explosive speed. And it became obsessed with the ranking of the movie popularity ranking and it comes to have the desire to "always want to be displayed in the ranking, want to dig into the top 10!" However, even if you make a good appearance of the active high school girl & high school student, it is above and there is not one more step to the top ten. One day I was worrying about "I want to manage it" One day, I happened to discover that there was a tremendous skillful gamer boys in the same part of my same high school as myself. Go out to a great violence to wall dong and force cooperation!

· Episode 2"Princess to deliver ghost play for the first time"
"Himemiya Arika" builds a complete remote work environment in the room of the room and the gamer by combining the live performance equipment with the AR headset, forged "Ikatoon 2" by various powers exceeding the level of the high school student Real-time Finally succeed to play and live. As "Mai-HiMe" bite into the top 10 rankings, it gets scooped up, but it notices an important fact.

· Episode 3"Real Princess Outside the Game Lucky State"
The director of the game department notices that "Mai-HiMe" = "Himemiya are you?" In exchange for not having a rose, I was told to come with everyone in the summer festival at the summer festival, so I arrived at the 5th ranking in the live rand as it is, so I came up with a comment that I wear a yukata and wear it. Looking at the figure, the gamer questions the fundamental part "Why are you doing live?"

· Episode 4"Princess who turned into a monster of approval desire"
"Himemiya Aka", which uses all kinds of events and bridges the parents of gamers at the end of the phrase, continues to rush the rankings steadily with its momentum. And while I was feeling unpleasant to the results of the Omikuji that I caught in the first year of New Year's visit, I decided to think that I should be fine as it is. You should stop doing it.

For the fifth episode click on the image below.

◆ Princess and gamer episode 5 "Ring of destiny now turns around"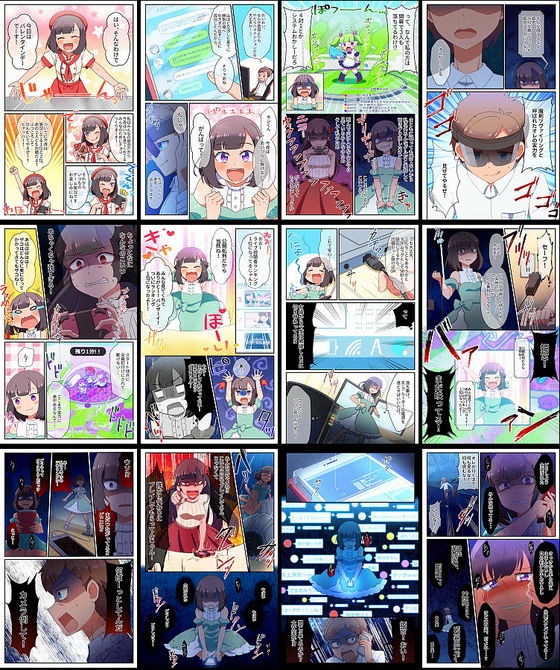 ...... Continued to the first part (scheduled to be published in June, 2018) of Princess and Gamer No. 6 "Flames, Induction, Shura, Unforgivable Princess".

The future publication schedule is as follows.

Princess and gamer episode 6 "Flame-Up, Privilege, Shura, Unforgivable Princess" Second Part (to be published in July 2018)
Princess and gamer's final story "Princess, Princess, by Princess, for Princess" (to be published in August 2018)

◆ Clerk in charge · original profile Profile

Manga · Character Design: Mr. Oshika (Hajimami Io)
https://twitter.com/hajikamimi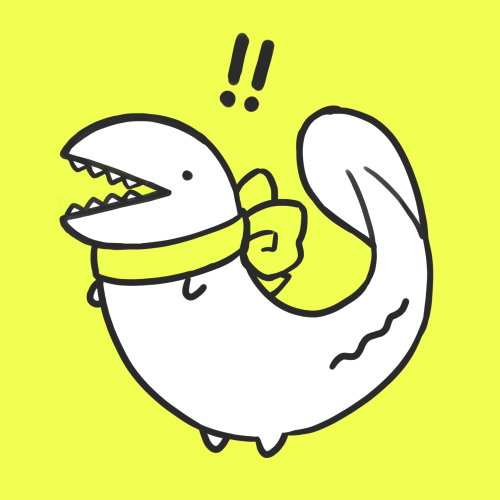 Original · Screenplay: Miki Kyui (Miku Ki Kei)
https://twitter.com/392kei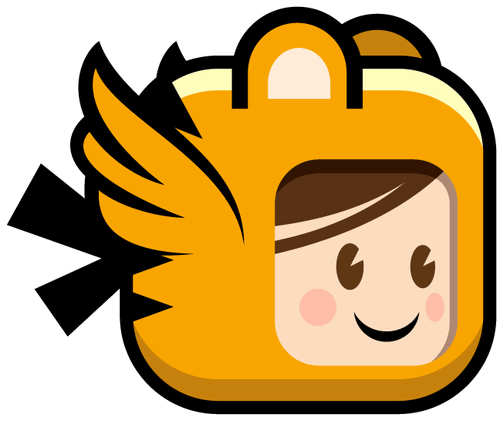 ◆ Make a chira show named "postscript after posting" "Trail of the creation of the full-color manga" Hime and gamer "

The sixth episode says "Too impossible!" Because the number of pages is so large that, as a result of consulting various stages including drawing manager, original work manager, etc., it should be divided into "first part" and "second part" at a good point of Kiri It was decided.

Also, the fifth episode of this time was planned from the beginning"GIGAZINE secret clubWe will pre-release to members of 24 hours a day. "I finally accomplished that way. Although the schedule once broke down with three talks, it has reconstructed successfully somehow and has reached now.

Below are the splendid digests to rebuild.


Princess and gamer are putting pens while putting all the story names already completed and gleeing their own hesitantness of the past, but 5 stories are unusual Gamers are going to have a game on you and they are going to do quite easily! ! ! ! ! ! ! I was delighted

- Shohei @ "Princess and Gamer" series (@hajikamimi)April 23, 2018
Release GW and Advance Summon the Princess and Gamer 5 episodes! ! ! ! ! ! ! I hope there will be GW next year! ! ! (Probably not)

- Shohei @ "Princess and Gamer" series (@hajikamimi)May 6, 2018
So 5 stories completed, so I think that I will post soon if there is nothing I

- Shohei @ "Princess and Gamer" series (@hajikamimi)May 6, 2018
Since I usually draw a yauba woman only sometimes I have to draw a picture like an ordinary beautiful girl I do not understand how to drawpic.twitter.com/ZmcD6D1RaX

- Shohei @ "Princess and Gamer" series (@hajikamimi)May 1, 2018
My boyish atmosphere child has a style I like it Samuraipic.twitter.com/Kkl9D0NNHs

- Shohei @ "Princess and Gamer" series (@hajikamimi)May 1, 2018

That's why I am busy as I have seen, so I'm recruiting help.

◆ From the planning staff One person & Looking for a person to help
Specifically, we are producing in order from the top in the flow as follows, I want you to help the part with "★" at the end of it! It will be requested. The tool used is "CLIP STUDIO PAINT EX".

· Flow of whole work
name
↓
Insert a letter along the name ★
↓
Underlining
↓
Pen holder
↓
Designation of shadow of character
↓
Parts of each character painted separately ★
↓
★ Color based on color palette ★
↓
Background filling
↓
Finish (put effect)
↓
Finishing of character insertion ★

Like this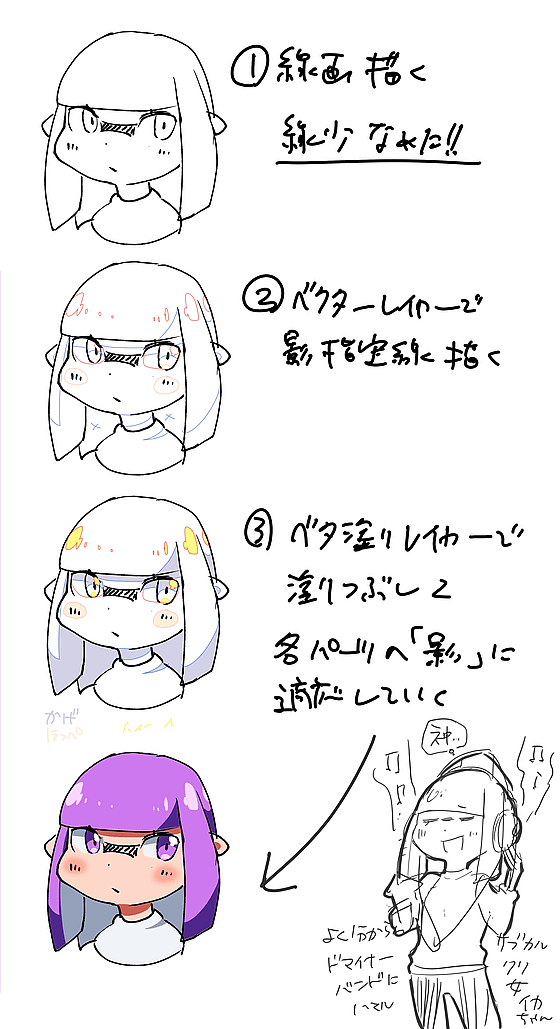 A cry to the effect that background help is also wanted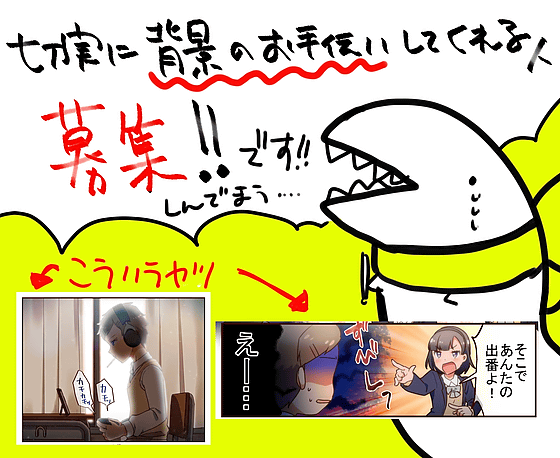 · Click here to apply for help

In addition, this work "Princess and Gamer" is also a sample / prototype of the entry work of the "GIGAZINE Manga Award", and in the case of "I want to debut with posting such full color full digital comic!"It is okay if you can apply by referring to the details from the link belowis.

Well then, thank you for your consideration.