I tried drinking "Espresso Afogato Frappuccino" that "Starfish's bittersweet sweet" adult Frappuccino "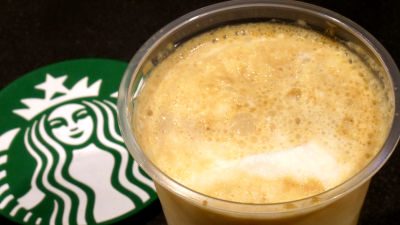 Flavcino's new flavor from Starbucks "Espresso afogato Frappuccino"Has appeared for a limited time from Wednesday, May 9, 2018. By combining the freshly extracted espresso shot and cream of deep flavor, I drank "Adult Frappuccino" which is bittersweet and sweet.

Espresso Afogat Frapechino® | Starbucks Coffee Japan
http://www.starbucks.co.jp/beverage/frappuccino/4524785344143/

[New product information] Espresso Afogat Frapechino® | Starbucks Coffee Japan
http://www.starbucks.co.jp/cafe/180509/index.html

Freshly extracted espresso shot and bitter sweet "adult Frappuccino" "Espresso afogato Frappuccino" birth created with cream deeply creamy cream | Press release (2018/05/08) | Starbucks Coffee Japan
http://www.starbucks.co.jp/press_release/pr2018-2730.php

Arrived at Starbucks.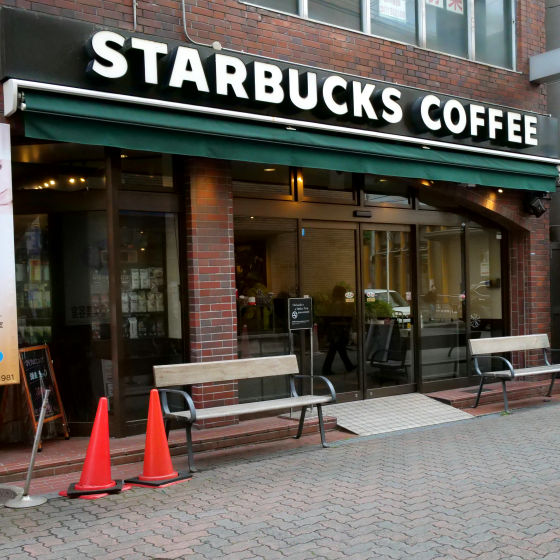 There is a signboard in front of the shop notifying that the new flavor of Frappuccino has appeared in the phrase "Adult Frappuccino starts."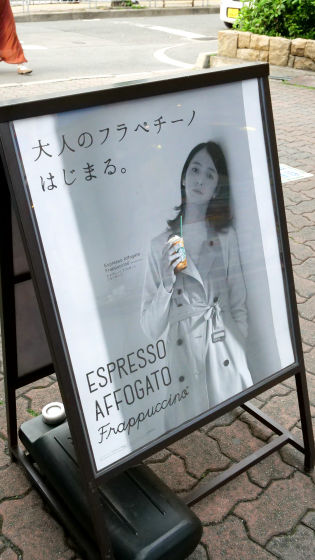 For this time, I will order 'Espresso Afogato Frappuccino' (Short: 551 yen including tax). Many of Starbucks Frappuccino are offered only in "Tall" size, but this Frappucino has a wide range of sizes from "Short" size to "Venti" size.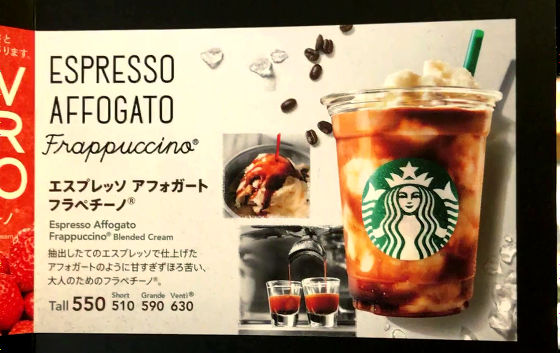 After accounting, I got a new coaster of Frappuccino.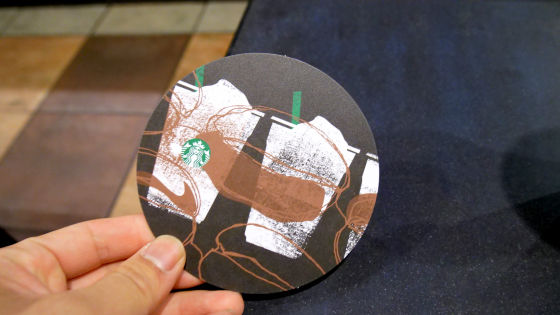 On the reverse side, explanation of Frappuccino is written. The content, unlike other frappuccino, can not enjoy whipped cream, and can enjoy it even when repeatedly drink with a light flavor.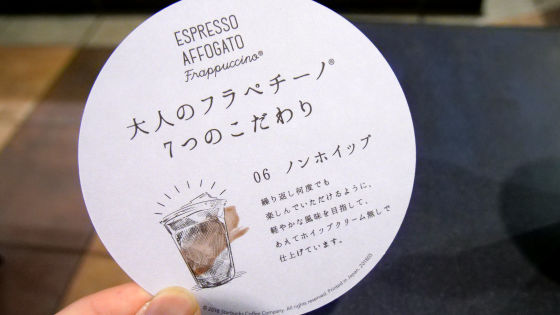 "Espresso Afogato Frappuccino" is completed in about 5 minutes. This frappuccino is a dish appeared from the "New Starbucks coffee journey" program that "delivers a charming new worldview of coffee". The first program of the program, "2018 appeared in March"White coffee experience"was.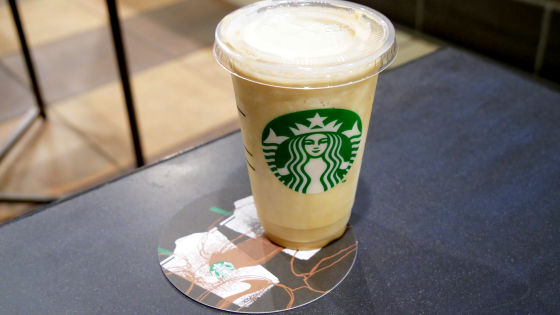 Short size cup height is about 10 cm, long side 13.8 cm iPhone 7 arranged side by side like this. Espresso and cream paint marble patterns. Espresso is "Listlet"Using extraction method called. When extracting from coffee beans, by performing it as much as 3/4 as compared to the normal amount of water, it becomes a rich espresso with a maturity taste as compared with normal extraction. Besides, Brown shoes which are put in when drinking in Italy which is the home of espresso is used.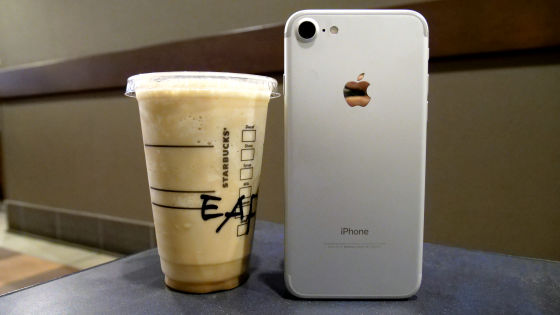 When you remove the lid, you can see that it is covered with fine white foam like wiener coffee.



websiteAccording to the recommended way of drinking, at first drink without mixing, the top of the cup with a creamy color, the presence of cream is strong and sweet with milky. Those who are darker in espresso's color can feel the bitter ice grains and the bitter and richness of espresso more strongly than above.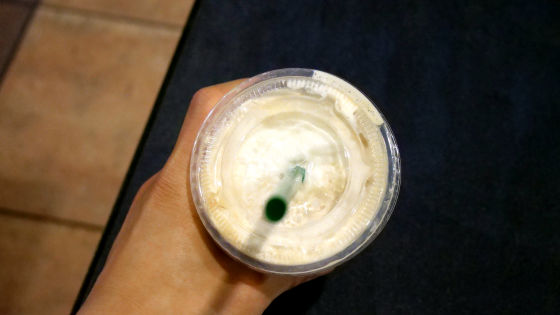 Next I will try to mix after mixing. Mixing the whole, you can enjoy the taste like "Afogato" with a solid richness and a refreshing aftertaste as the cream sticking to compatibility with espresso spreads throughout.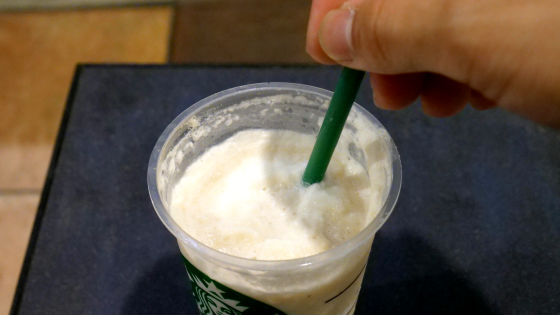 When the whole is mixed, the furpetcino which was the marble pattern of brown and white becomes a slightly coffee-colored white.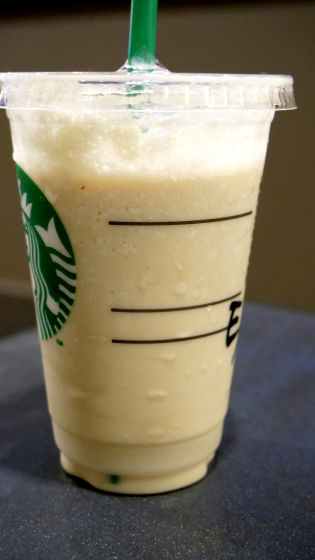 When drinking, brown sugar and cream sweetness are outstanding compared to before mixing, it changes into a creamy drink in which the richness and flavor of the espresso is felt slightly. "Espresso Afogato Frappuccino" was becoming Frappuccino which can enjoy the three types of flavor, top, bottom, mixed.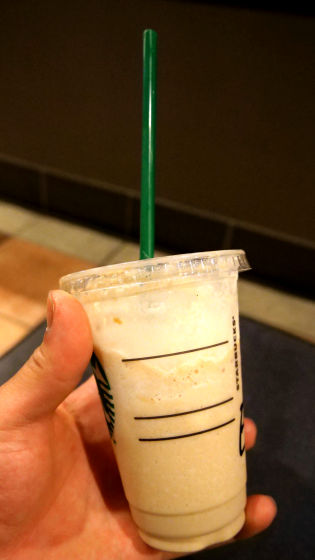 Short of "espresso afogato frappuccino" is 551 yen including tax, Tall is 594 yen including tax, Grande 637 yen including tax, and Venti 680 yen including tax, but some stores may only offer Tall size. Please note that it is Frappucino for a limited time until July 1, 2018 (Sunday).