Starba 'Classic Tiramisu Frappuccino' tasting review as if drinking Tiramisu with a straw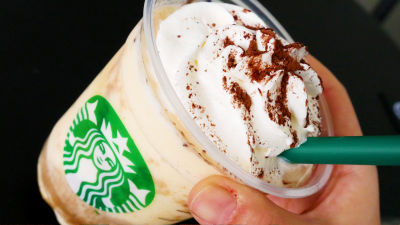 ' Classic Tiramis Frappuccino ', which seems to be a 'drinking dessert' using coffee-impregnated sponges, has appeared on Starbucks from Wednesday, March 20, 2019. I had a quick drink with a desserty feeling that I made a recipe inspired by the recipe of Tiramisu, one of Italy.

A new experience to extend the enjoyment of coffee The coffee extracted at the store is finished using a cup of coffee and finished high. 'Classic Tiramisu Frappuccino®' to feel the handmade is released on Wednesday, March 20

https://www.starbucks.co.jp/press_release/pr2019-2913.php
Arrive at Starbucks.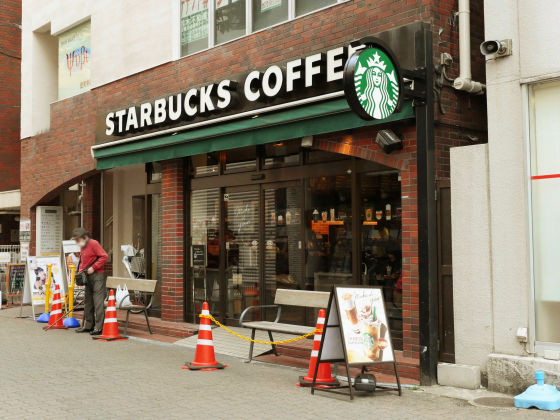 At the front of the store, photos of the new classic Tiramisu Frappuccino were presented with the
mousse form caramel macchiato
.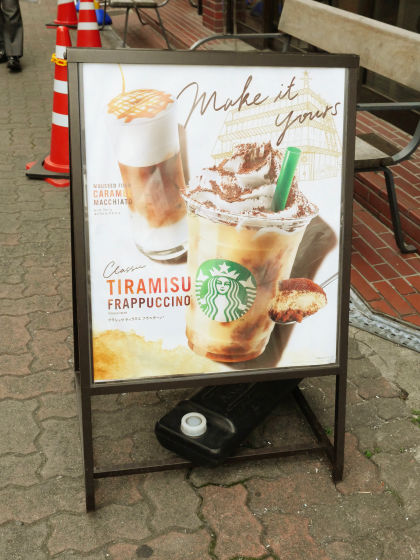 Order now. Because the sponge cloth is included, a thick dedicated straw was handed over at the same time.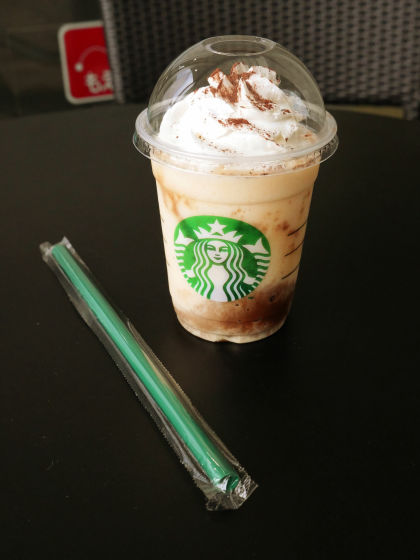 The size is tall size only, compared to the 123.8mm total length of the iPhone SE.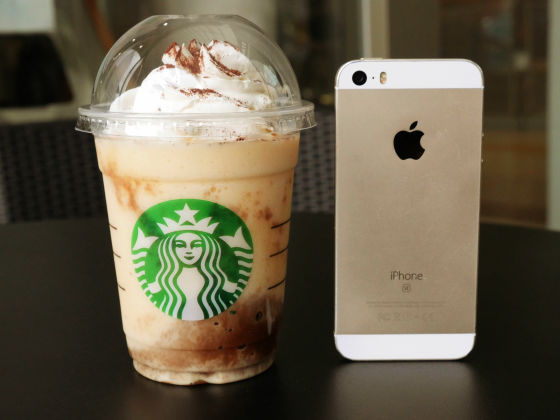 Cocoa powder is sprinkled on fluffy whipped cream, and it looks like tiramisu.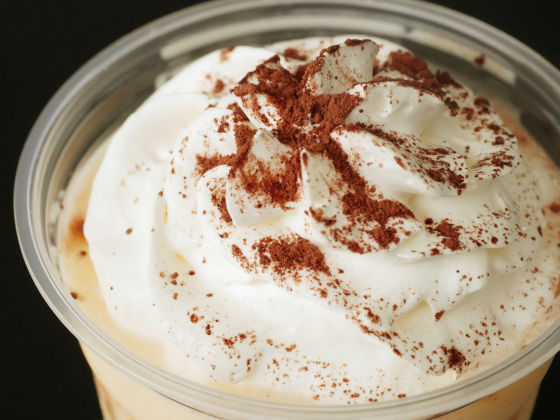 When I pierced with a straw and tried to drink it quickly, the bittersweetness of the sponge dough which squeezed coffee in the mouth and the mellow sweetness of Frappuccino which is the base spread, I feel like 'Tyramisu style drink' or 'Tyramisu itself' .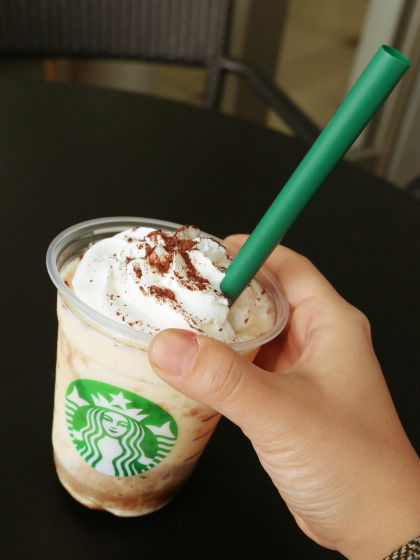 The coffee-picked sponge dough that had accumulated at the bottom came into my mouth at once, so it's a dessert rather than a drink. Reproduction is quite high.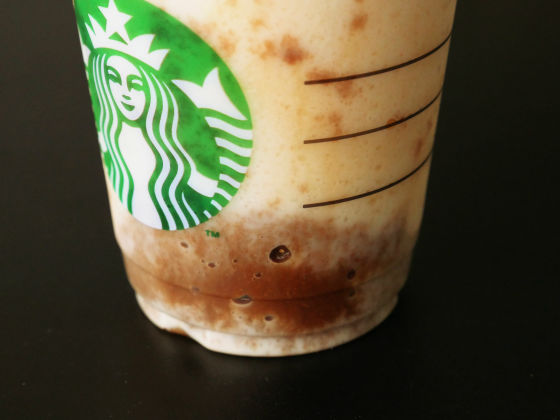 Whipped cream sprinkled with cocoa powder is sweet but modest, but you can feel the richness and roundness of the milk.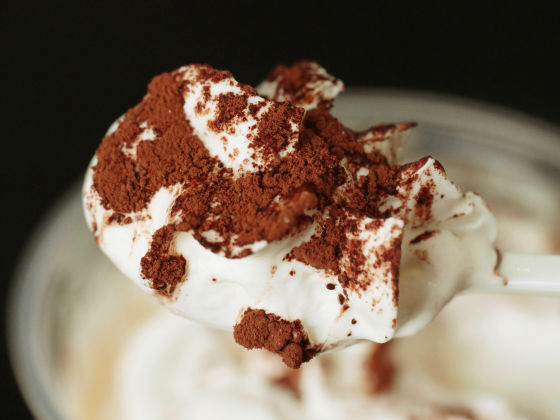 The base is custard flavored with mascarpone and eggs. Speaking of tiramisu is mascarpone, but custard is stronger than mascarpone and it has a light finish, so it's good to mix it with whipped. The first impression was a feeling of strong coffee because the coffee-picked sponge first enters the mouth when drinking with a straw, but when mixed with the base and whipped cream, it changed to a mellow, creamy impression.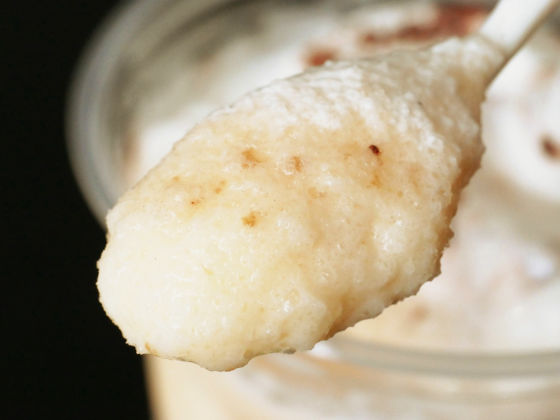 Classic Tiramisu Frappuccino is available until Wednesday, April 10, 2019, for a tax of 590 yen.