Claim that 'mutual masturbation' will eliminate the gender gap between men and women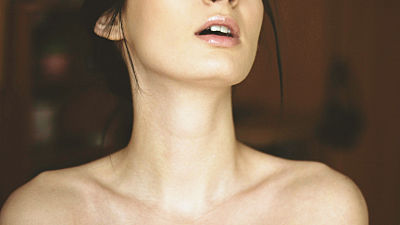 by
Valeria Boltneva
'95% of heterosexual men feel orgasm during sex, but 65% in heterosexual women' said the Chapman University and the Kinsey Institute in 2017 of 50,000 It
has been shown in
a collaborative study of more than 2000 people. The situation where only one of the couples feels orgasm means that the other's frustrations and frustrations will be solved, and 'mutual masturbation' is suggested as a way to solve the problem.
How mutual masturbation can help close the orgasm gap
https://mashable.com/2018/05/07/mutual-masturbation-orgasm-gap/
According to the writer and columnist
Dan Savage
, the fact that 'the heterosexual women have the least orgasm experience' shown in the above study means 'the sexual activity of heterosexual men and women is not going well'. And that. Such Savage advocates that heterosexual couples should do 'mutual masturbation' often done by homosexual couples. 'The heterosexuals, especially men do not count as sex, for the mutual masturbation that homosexuals do,' said Savage. However, even heterosexual couples need to change the view of 'mutual masturbation' and consider it as 'main sexual activity' rather than 'mere comfort not sex.' Savage believes that such a change of view enriches the sex life of heterosexual couples.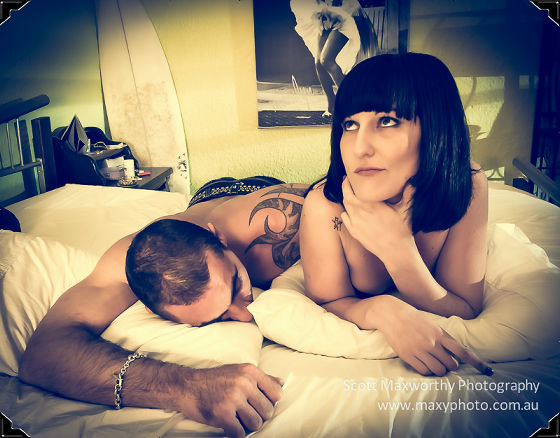 by
Scott Maxworthy
It has been
pointed out that
'sex education fails to teach about sexual pleasure' in the UK. In addition to this failure in sexual education, it is believed that there is a gender gap between men and women due to a lack of communication with partners. Mutual masturbation is a communication method that does not use language, and it is said that it is also suitable for solving such problems. Past studies have shown that women need more than insertion in order to reach orgasm, and men can learn how women meet orgasm through mutual masturbation is.
Heather Corinna, founder of the sex education site
Scarleteen
, also agrees on the benefits of
masturbating
women in front of men. The important thing in mutual masturbation is 'being comfortable by yourself' and not 'how do you behave for the other's feelings'.
However, since masturbation is culturally perceived as 'shame', some people may feel resistance to mutual masturbation. Corinna in this regard, 'Please remember that the perception that masturbation is a shame is the same as the source of the idea that' sexuality is not for people, especially women's pleasure '. I speak. In order to eliminate the gap in orgasm, it is necessary to change how women's pleasure is treated.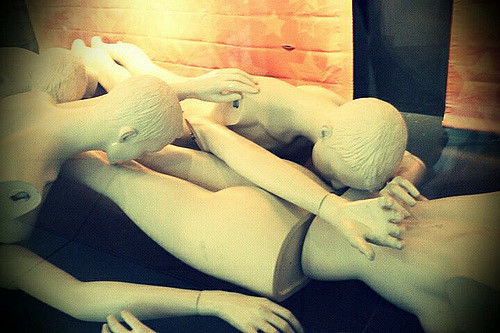 by
Gribnaya Polyana
For those who are reluctant to masturbate in front of their partners, Savage has suggested a method of 'braking in gradually'. First, when the male partner is at home, the woman closes the door of the room and performs masturbation alone. When I get used to it, I enter the room together, but the woman blindfolds and performs masturbation without being aware that the man is looking at the woman. If you repeat this and there is no sense of resistance, you will take blindfolds and do mutual masturbation. In addition, sexual intercourse through the phone is considered to be easy to shame because there is no visual information.
In addition, one of the advice that Savage gives heterosexual men is to 'see gay pornography'. In gay pornography, it is said that the depiction that men are doing masturbation during sexual activity is seen. In addition, Mr. Savage says he can learn from gay porn that he can not be too self-conscious. In gay pornography, touching the other person and touching the oneself are drawn as one, and it seems that mutual masturbation is natural. With the
National Masturbation Day
on May 28, Savage says, "Performing mutual masturbation means" Your partner is unattractive "and" Partner is not satisfied with you " It is not something to do. '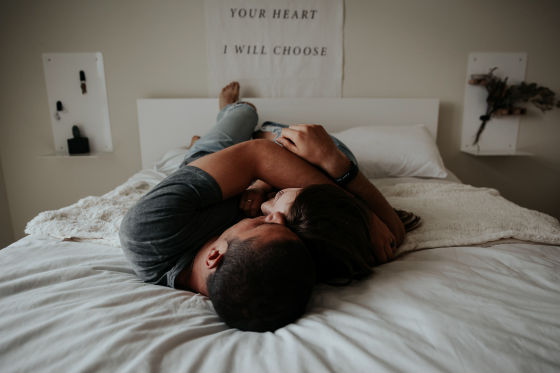 by Becca Tapert

in Note, Posted by darkhorse_log