I ate a "ramen noodle curry rice" which a ramen noodle worked with a flavor of taste at creators in pack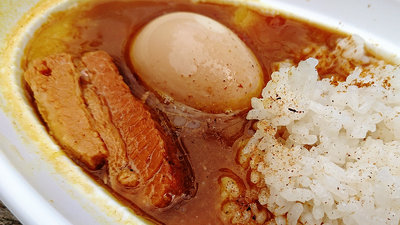 Anime production company ·Creators in PackButMachi ★ Assobi vol.20so"Ramen shop curry riceI was out, so I went to eat.

Machi ★ Assortment Vol. 20 event information! | C. P.Official Site
https://www.creatorsinpack.com/news/3140

Creator's Inpak, an animation production company, came to make food, because the producer, Mr. Hataka Hataka, wants to make ramen with goblin azobi ___ ___ ___ 0 . However, ramen seems to be difficult, and we sold a bowl of rice with chashuw in the former gore ★ Asobi. Curry and rice was opened this time. 600 yen for large, 500 yen for small. This time I ordered a large.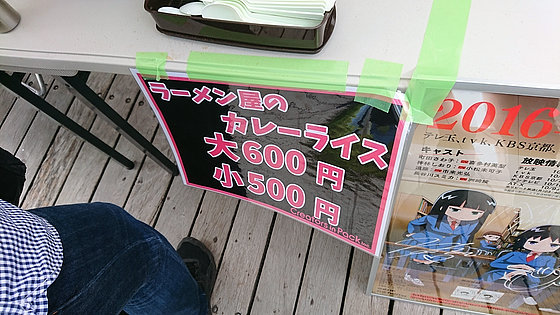 Three pots are prepared in the booth.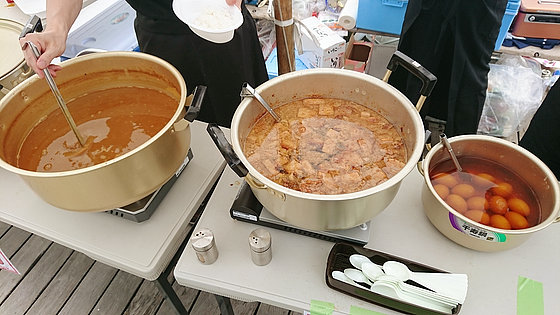 First of all, poured a large pan curry ......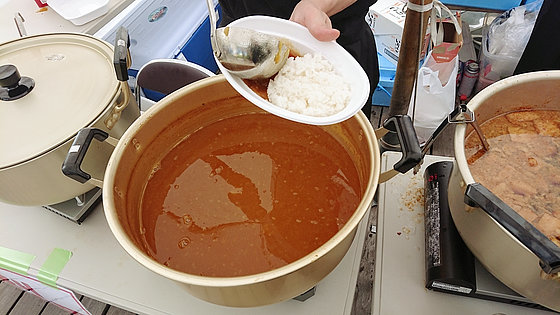 A piece of chashued from Nakanpo.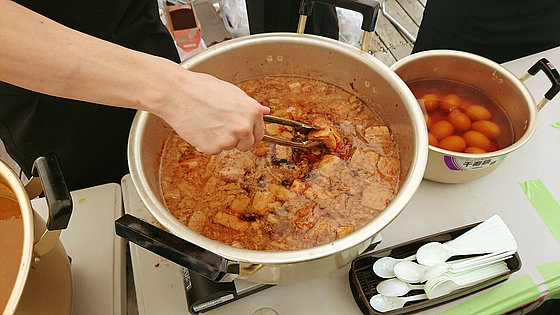 And toppings a small pot sauce.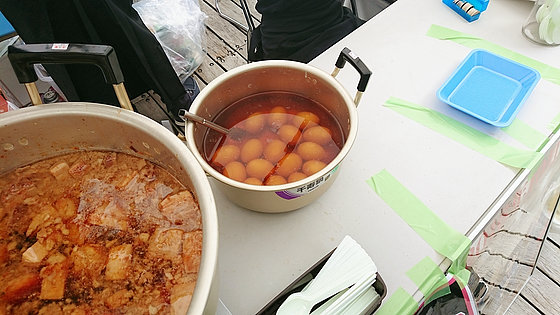 Garam Masala and pollination are your choice.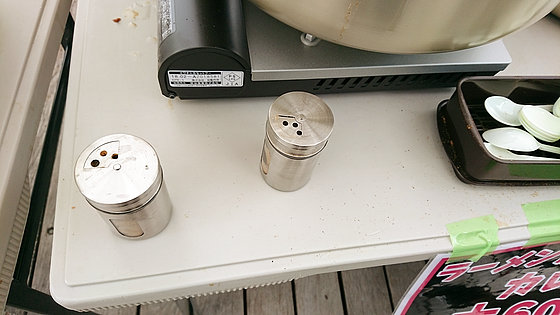 "Ramen shop curry rice" is completed.



Though it is thick, it is stewed until it becomes a trout and it is very soft.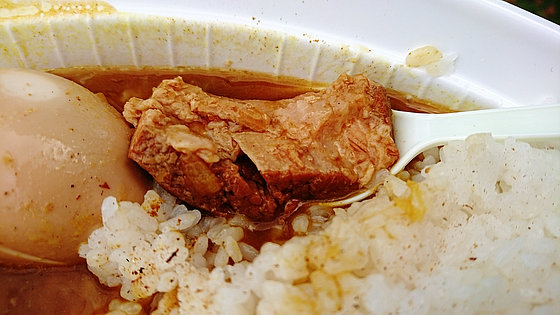 The yolk of Ajimama is hard enough not to flow. The taste is soaked firmly.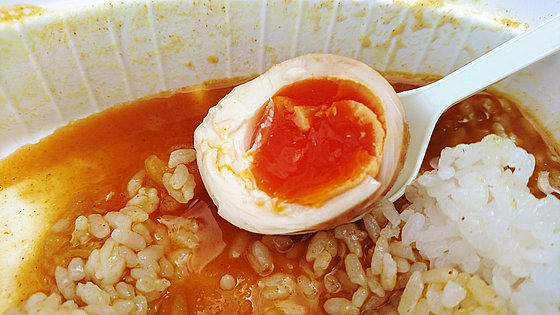 ......, the ingredients are completely ramen. The curry contains ramen noodle soup and it is said to be "real ramen", but spices are working firmly and it is completed as curry as well. Although it is not a ramen that was the original purpose, this curry is a perfection degree that we want you to sell regularly as a regular.