Even then, a person who saves his life in Apple Watch appears, this time an 18-year-old woman detected a rapid rise in heart rate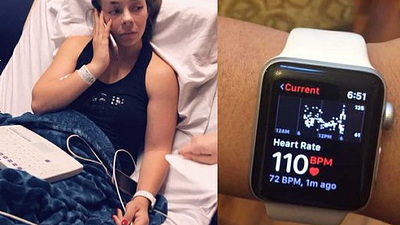 With a built-in heart rate sensorSometimes I have saved my life by detecting my heart abnormalityBy Apple Watch it is now clear that the lives of 18 - year - old women have been saved.

Hillsborough teen: Apple Watch saved my life - abcactionnews.com WFTS-TV
https://www.abcactionnews.com/news/region-hillsborough/hillsborough-teen-apple-watch-saved-my-life

Teen says Apple Watch saved her life after heart rate alert led to uncovering kidney failure | 9to5Mac
https://9to5mac.com/2018/05/01/apple-watch-saves-teens-life/

That saved life by Apple Watch is Diana Recktenenwald, an 18-year-old woman living in Florida, USA. Diana seems to have been living on an ordinary day wearing an Apple Watch, but one day suddenly the heart rate sensor of Apple Watch measures abnormally high heart rate of 190 beats per minute. Since Apple Watch can detect whether the wearer is exercising or just as normal as usual, Diana, who has not exercised, detects that there is 190 heartbeats as abnormal did.

Mr. Diana seems to have been unaware of the sudden occurrence, but the thing that was fortunate was that Mr. Stacey was a regular nurse. Ms. Stacey looked back at that time as saying, "The watch was displaying a warning so that the watch gets us diagnosed by the doctor," "I did not think that this watch has such a function."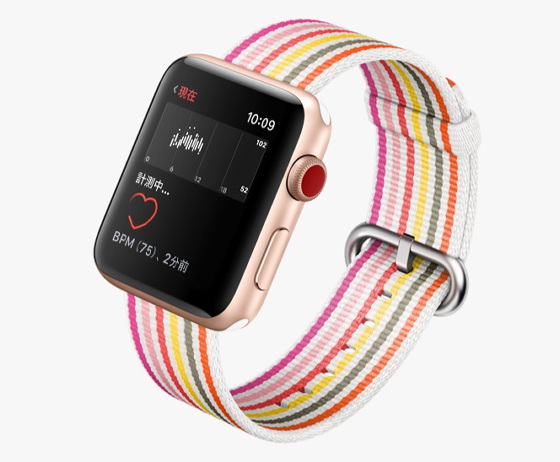 When Apple Watch detected an abnormality, Mr. Diana had little subjective symptoms, he said that he felt headache and a slight pace of respiration was faster. Stacyy decided to see a doctor by notice, but in the case of the United States, it is generally necessary to go to a hospital and need to make a reservation in order to receive medical examination. So Diana and Stacey ran into the "walk-in clinic" where no reservation is necessary.

When I was consulted, it was confirmed that heartbeat abnormality detected by Apple Watch really occurred, and Ms. Diana was taken to the Tampa General Hospital which is a big hospital in the area with an emergency treatment. As a result of a full-scale examination, Mr. Diana had a symptom of chronic kidney disease, and it turned out that the condition was that only 2% of the kidneys were functioning, respectively. It seems that I knew that if I had left without consultation, I might have had a renal transplantation situation. Diana's father, Tom, who heard this, says, "I prayed to God who had Apple Watch."

Mr. Stacey who saved his daughter's life sent a letter of thanking a series of events to Apple's CEO Tim Cook. Among them, Ms. Stacey wrote that he continues to appreciate that Apple Watch has saved Diana's life going to college from the summer.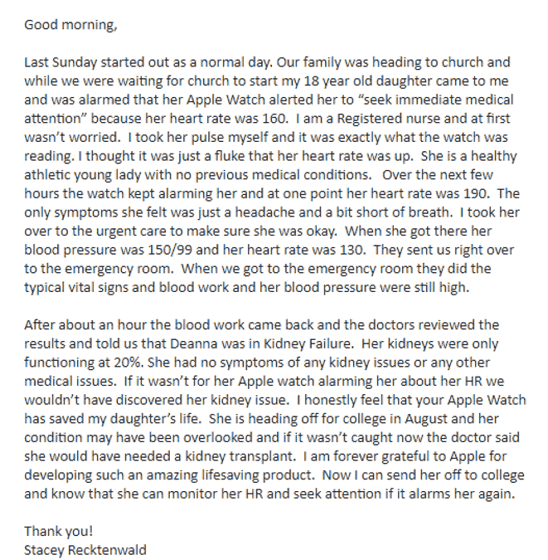 Mr. Cook received this letter and sent Ms. Stacey an email. Among them is "I'm glad to hear that my daughter became well.Thank you for sharing this event, it is a motivation to keep us moving forward."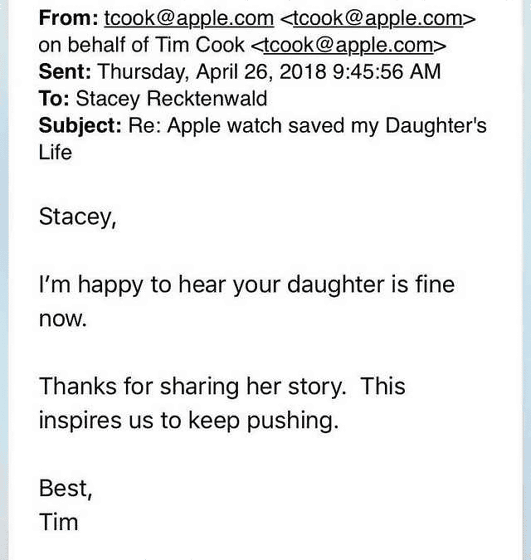 Mr. Cook quoted article ABC Action News, which reported this report, "I am tweeting that episodes like events that happened to Diana are a source of great dreams and daily work."

Stories like Deanna's inspire us to dream bigger and push harder every day.https://t.co/O7xJ9n1MHg

- Tim Cook (@ tim_cook)May 1, 2018