I ate Yoshinoya "Junki-salted meal set" that will coat juicy mackerel in front of you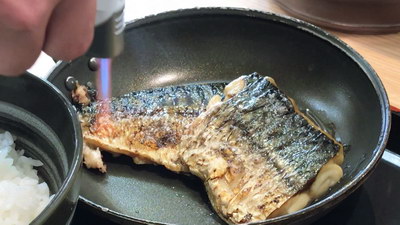 Yoshinoya and a juicy mackerel at a gas burner fire in front of me with a wonderful menu "Broiled salt mackerel set mealI heard that it appeared as night-only dinner menu from April 26 (Thursday), 2018, I ate at the shop.

Notice of "Broiled Salt Set Food Set" Release | Yoshinoya Official Website
https://www.yoshinoya.com/news/2018/news20180424/

I came to Yoshinoya.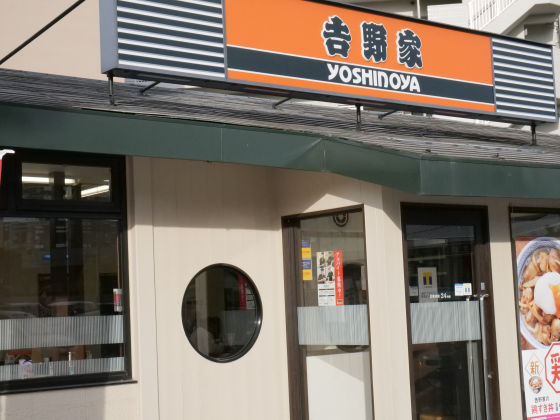 Enter the shop, we will order a broiled salt mackerel set menu (690 yen including tax) with a new menu with phrase "Please cook juicy mackerel!" Please note that this menu is "Dinner rice" menu which can only be ordered from 15 o'clock to 24 o'clock at the latest.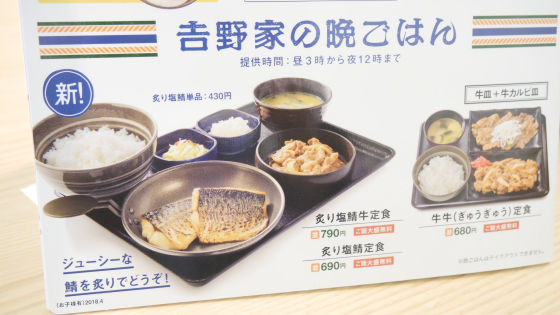 Sabah set meal arrived in about three and a half minutes. For set meals, mackerel and rice, miso soup, Oshika, and radishori are set. As soon as the set meal arrives at the table, the clerk will cook the mackerel at the burner.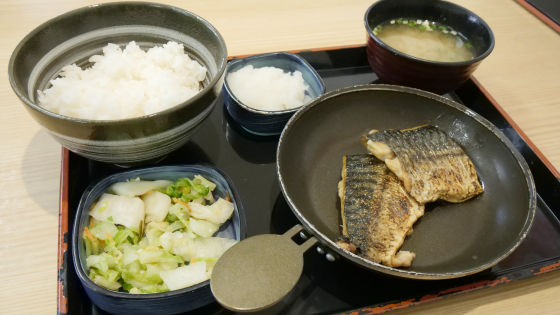 The state that the mackerel is burned and the fat emerges on the surface of the leather is understood by one shot when the following movie is played.

Yoshinoya and juicy mackerel eaten in front of you "Broiled salt mackerel serving set meal" tried - YouTube


The part of the container containing mackerel is about 15 cm in diameter and long side 13.8 cm iPhone 7 side by side like this.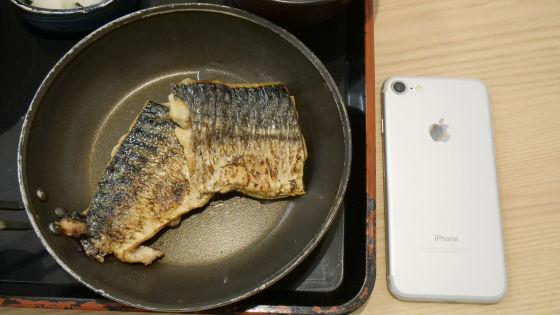 The mackerel's skin is browned and burned in front of you, with appetite rising with a rich flavor and rich aroma.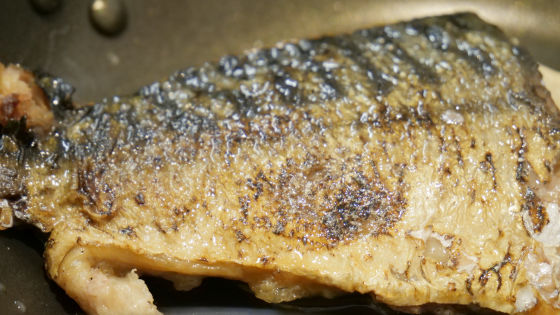 When eating, the body of mackerel is so soft that it melts, and when chewing it will overflow from mackerel containing taste. It is a good quality to take home as Okazu as it is, but it is a pity that this menu does not correspond to takeout.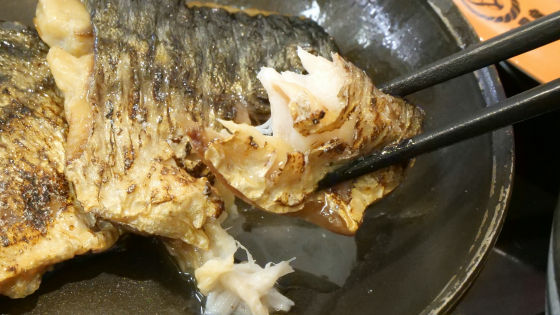 Juicy mackerel is perfect for rice. This menu is also a nice place to have a rich meal for free.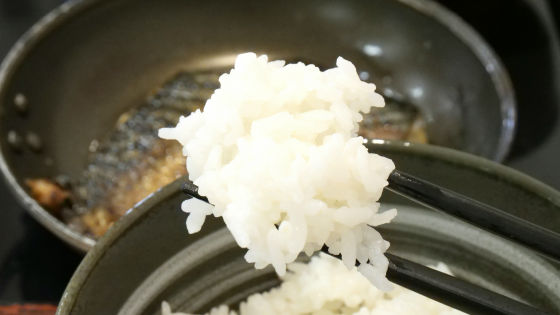 When you eat it together with a set of radishes you can add plus a sense of change and change the taste.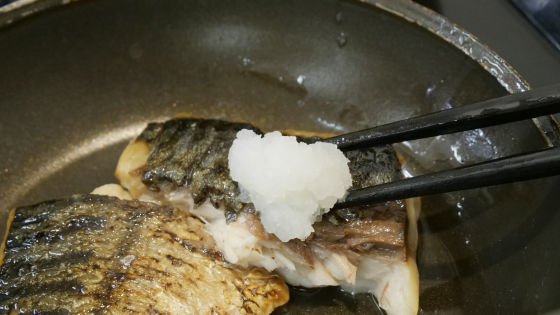 Broiled salt mackerel set meal included 690 yen including tax, broiled salted mackerel meat beef set meal including 790 yen including tax, 430 yen including tax in broiled salt mackerel, miso soup is plus 100 yen plus juice juice, plus 130 yen It is possible to change to juice. In addition, this menu is only limited period dinner menu which can only order from 15 o'clock to 24 o'clock during business. You can order at Yoshinoya nationwide, but please note that you can not order at some stores posted on the official page.

Grilled salt mackerel cattle set meal | Official Yoshinoya website
https://www.yoshinoya.com/menu/dinnerset/aburishiosaba_tei/