Development of Intel Retina Projection Wearable Terminal "Vaunt" Canceled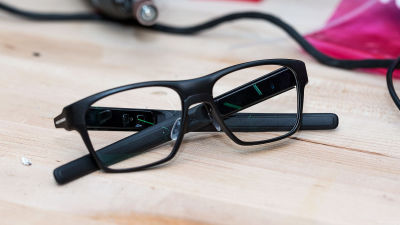 A glasses-type wearable terminal that projects images directly to the retina developed by Intel "VauntIt was revealed that the development of the project was canceled.

Intel Plans to Shut Down Smart Glasses Group - The Information
https://www.theinformation.com/articles/intel-plans-to-shut-down-smart-glasses-group

Intel is giving up on its smart glasses - The Verge
https://www.theverge.com/2018/4/18/17255354/intel-vaunt-shut-down

You can see the following article about the spectacle type wearable terminal "Vaunt" by retinal projection.

Intel develops a smart glass "Vaunt" that projects images directly onto the retina of the back of the eye by irradiating the laser - GIGAZINE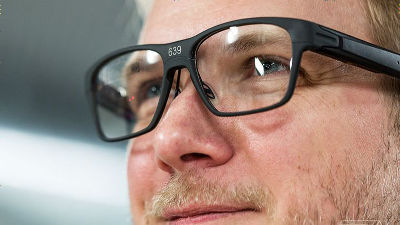 Intel announced that it has canceled the Superlight project to develop Vaunt by issuing the following statement.

The Superlight [the codename for Vaunt] project is a great example where Intel developed truly differentiated, consumer augmented reality glasses. We are going to take a disciplined approach as we keep inventing and exploring new technologies, which will sometimes require tough choices when market dynamics do not support further investment.
(Intel is continually working on new technologies and experiences, but not all products under development are put into the market.The Superlight project to develop Vaunt is a truly original consumer AR A wonderful example of developing a glass We are taking a modest approach to investing and developing new technologies.When market moves are not seeking further investment another choice is required Move

Intel himself did not plan to directly manufacture Vaunt, aiming to commercialize Vaunt with hands with leading partners. But in a similar way Intel is sunglasses manufacturer Oakley and watch manufacturersTag HeuerWe have been working on wearable terminal development in cooperation with it, but we could not succeed. The Verge, who highlighted Vaunt as an excellent product, said, "If Intel could not find a strong partner, Vaunt's discontinuation is not surprising," I will.

Oakley Radar Pace: Oakley + Intel - YouTube


According to The Information, Intel is considering closing the New Devices Group (NDG) that has developed Vaunt. Some officials also estimate that some 200 engineers will be dismissed due to the dismantling of NDG.