Numbers to see the strength of Spotify preparing stock listing on NY stock market Various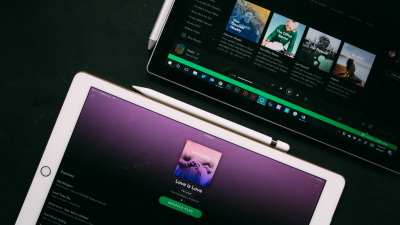 ByHeidi Sandstrom

Spotify, the world's largest music streaming service, aims to list its shares on the New York Stock Exchange in the spring of 2018We are preparing. It is said that its scale will be as much as 1 billion dollars (about 110 billion yen) It is said that Spotify is heading for listing What kind of physical strength as a company the company has providedListing application formAn entry analyzed on the basis of an entry has been released.

The metrics behind Spotify's IPO | ChartMogul
https://blog.chartmogul.com/metrics-behind-spotifys-ipo/

Provide tools for management analysisChartMogulMr. Ed Shelley picked up several figures showing Spotify's "physical strength" based on the description of the listing application form (Form F - 1) submitted by Spotify.

◆ 1. Customer withdrawal rate "Churn rate"
"Churn rate" is a marketing term having meaning such as "cancellation rate", "(customer) withdrawal rate" in Japanese, and it is a figure showing how long the customer is connected with the service. In the case of Spotify, the Churn Rate has declined from 7.7% to 5.5% over the past three years and shows a good trend, as well as the growth rate of new subscribers is up, so at this point it is a strong It seems that the ground exists.

Unlike the "B2B" business that targets enterprises that can bear the cost of service as a cost, in the case of "B2C" type subscription service targeting general customers like Spotify, users are burdened with financial burden Because of sensitivity to it, the churn rate tends to be tough. Under such circumstances, Mr. Shelley sees that Spotify's achievement that the number of users is increased while Churn rate is falling is excellent.

Mr. Shelley's driving dynamics of the falling Charn Rate are the following points.

Introduction of "Family Plan" that family members of cohabiting can use
In Spotify, in addition to the individual plan of 980 yen a month as a price of Japan, a family of living together with a monthly charge of 1480 yen can use the service up to 6 peopleFamily planAre prepared for you. A high customer retention rate is recognized for users of this plan.

· Ability to create your own playlist
Spotify's strength is that users have the ability to create content themselves. Although this is common to other services, it is not the unique strength of Spotify, but it seems that it is exerting certain effect in customer's enclosure.

· Enhancement of individual customization function
Service users prefer to provide content that matches their own uses and preferences. In Spotify, "Release Radar" which creates a customized playlist every week based on the song played by the user, and "My Daily Mix" a daily playlist etc. are provided. It is said that this customization seems to prevent customers from leaving.



◆ 2. Average sales per customer "ARPA"
"Average sales unit price per service subscriber"Average sales per customer"Average Revenue Per Account (ARPA) has declined from 6.84 euros (about 900 yen) in 2015 to 5.32 euros (about 700 yen) in 2015. This is considered to be the result of introducing the above-mentioned family plan and global expansion.

It is easy to imagine that ARPA goes down as a result of the introduction of the family plan as it is natural in considering the plan called "up to six people at 1480 yen" in the case of Japan. On the other hand, many of the reasons why ARPA declined as a result of global expansion are in the service development in countries where purchasing power is not so strong. For example, ARPA in the Philippines is 3 dollars (about 320 yen), which means that it is a factor that pushes down the whole ARPA.

In order to stop this rise and raise it, "introduction of a senior plan that can enjoy music with higher sound quality", "introduction of a new plan for smart speakers that are expected to appear", "the same as Netflix, Increasing price "and other measures are cited.

◆ 3. Achievement of advertisement type "Freemium" plan
When free users use Spotify, sound advertisements are inserted between songs and songs. This is the source of advertising revenue for Spotify, but its size is less than 10%. But this scale is gradually expanding.

Also, considering that users who started using free plans first are likely to convert to users of paid plans afterwards, the existence of the Freemium Plan is indispensable for corporate growth .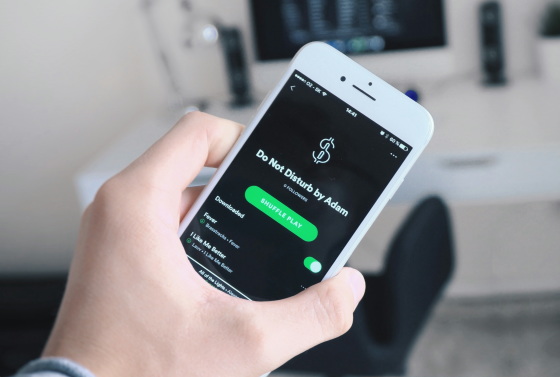 ByAdam Rakús

◆ 4. Gross profit margin
The characteristic feature of music streaming service business like Spotify is that gross profit is relatively low. This is inevitable in terms of "purchasing" copyrighted music and "selling" it to users, in the case of Spotify it is 2017 data and the gross profit margin is 21%. Although this has improved from 16% in 2015, it can be said that "purchasing cost is 80%" is very burdensome for companies. Spotify's sales in 2017 amount to 4,090 million euros (about 530 billion yen), about 80% (about 3.27 billion euros: 424 billion yen) is used for payment of license fee.

◆ 5. Value generated by one customer before quitting service "Customer lifetime value"
The value (= sales) generated by one user applying for service and eventually stopping use isCustomer lifetime value(Customer Lifetime Value: LTV), and the higher the value, the better the evaluation materials for the company.

The lifetime value of the customer can be obtained by the following formula using the ARPA etc. mentioned above.

· Customer lifetime value = (average sales per customer × gross profit margin) ÷ customer churn rate

In the data of 2017, each item is as follows.

Average sales per customer: 5.32 euro (about 700 yen)
Gross margin: 22%
Customer Churn Rate: 5.5%

Applying this to the equation, Spotify'sCustomer lifetime value is 21.28 euro (about 2800 yen)It will be that.

In order to raise this customer's lifetime value, there is a countermeasure that "keep customers longer in service" and "increase average sales per customer". The former is greatly influenced by the customer satisfaction level, and the latter requires review of the tariff plan.

◆ Conclusion: What are the future tasks of Spotify?
Spotify has 71 million users worldwide at the time of article creation, and boasts almost twice as many users as Apple's second place. Spotify has a major advantage in terms of number of members, but market reactions are expected to be more sensitive when stocks are to be made available in DPO (direct public offering) rather than regular IPO, and the management strategy and its steering are It seems that it will be required to be high. Moreover, in the case of Spotify, which is not a type like 'Apple does not sell goods' like Amazon or Amazon, only streaming is business business material.

Therefore, it seems to be said that Spotify needs to build a stronger business ground. For example, in Amazon's Amazon, the prime member's monthly charge is $ 12.99 (about 1400 yen: Japan is 400 yen). When you pay this amount, you can also purchase Prime video, e-books, the same day delivery of purchased items as well as Amazon Music You can receive service. On the other hand, Spotify is the only thing you can get at $ 10.99 per month (about 1,200 yen: 980 yen in Japan) is to "listen to music with Spotify". Looking at this situation, Spotify is also seen as a policy to sell its own "smart speaker" in the future.

Does Spotify enter the smart speaker industry? Wanted recruitment of hardware developers begins - GIGAZINE