Amazon aims for "the company that counts customers the most on the planet" but does not display products with optimal prices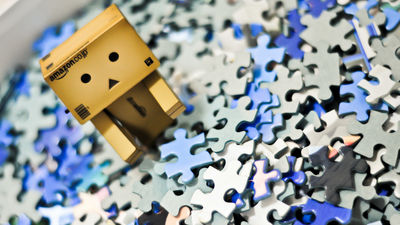 BySkyfish81

Amazon "Being a company that values ​​customers most on the planetThe philosophy is that the idea of ​​searching for items on the website is not in the order of "optimal price", but instead of displaying cheaper products, Amazon's own products are displayed at the top Amazon was cited as commenting that it was pointed out that it is "an algorithm that values ​​our company."

Amazon Says It Puts Customers First. But Its Pricing Algorithm Does not. - ProPublica
https://www.propublica.org/article/amazon-says-it-puts-customers-first-but-its-pricing-algorithm-doesnt

Amazon algorithms do not usually get you the best price (updated)
https://www.engadget.com/2016/09/20/amazon-shopping-algorithm-study/

Amazon sells the same item as "Amazon" and "seller other than Amazon". Among them, products sold by non-Amazon vendors are exhibited at a store called "Amazon Market Place", and the price and shipping fee are different. In addition, Amazon's algorithm is to present a combination of various prices and shipping fee from the search word.

Nonprofit news site · ProPublica, one day the liquid adhesiveLoctiteI search Amazon for it. It is a competing site on Amazon.comTheHardwareCity.comLoctite is sold for free shipping at $ 6.75 (about 686 yen), and also competingFatBoy ToolsHe said that it was 7.27 dollars (about 738 yen) for free shipping. Meanwhile, Amazon suggested several glue different from its own sold Loctite and the lowest price was $ 7.80 (about 792 yen), but a separate shipping fee of 6.51 dollars (about 661 yen) was also required Thing. In Amazon, most of the first page of search result of "Loctite" was offering products with price nearly twice real competition.

It seems from this that Amazon is using an algorithm that gives priority to profit despite being aiming for "a company that values ​​customers". Therefore, ProPublica picked up 250 pieces of "Most purchased items" in a few weeks, and investigated what the top priority is displayed as "Recommended" when displaying those product pages. As a result, three-quarters of the total turned out to be offering Amazon's own brand products, and there were cases where other inexpensive products were not presented.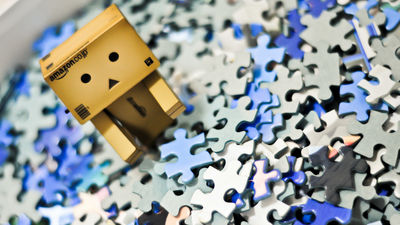 In addition, there are cases where many companies sell one product, but fair results are not displayed even when opening the comparison page of "selling price + shipping fee", products which become free shipping if it is a prime member are shipping costs It is said that it will be placed in ranking at a price that does not include. If the aforementioned "Loctite" is also a prime member, the shipping fee is omitted because the shipping fee becomes free so that when you search on Amazon you can see that you can buy it cheap fifth, but in fact the total amount to be presented at the 39th It seems that it was a product. ProPublica says, "Amazon brand products are ranked higher than actual than 80%."

Amazon has issued an official comment after the ProPublica article is published, "Most of the ranked products are items that are free shipping for non-prime members purchasing more than $ 49 (about 5000 yen) as prime members. 90% of the sorting algorithms are designed to operate based on "ordered items", and shipping fee is not included. " Although refusing comment on the details of the algorithm, since "free shipping" is one of Amazon's attractiveness, it says that it offers a wide range of options by rearranging it even under conditions other than "lowest price" is.

In addition, Amazon spokesman comments that if there is a request from customers, we are considering a mechanism to sort only the lowest price.