Succeeded in improving the display in the Kindle version of "Chariderman Bicycle Traveling Man · Running the World"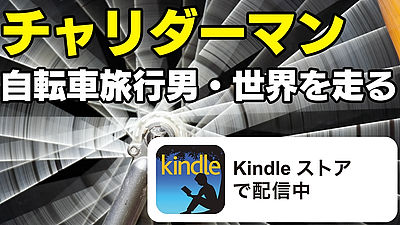 "The content is 5 stars, but the explanation text and the image are inconveniently displayed on different pages" was completely pointed out by Amazon's Kindle version.

The problem was the following page. Although the book consists mainly of "explanation + photograph", only the sentence "Morocco's 1 liter size is affordable" is displayed at the bottom of the page due to the resolution of the terminal, and originally displayed directly below The image to be disappeared.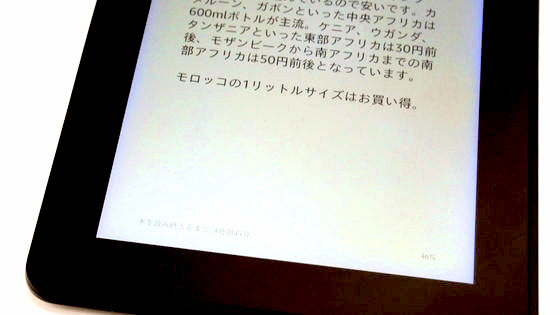 The missing image has been turned to the next page. If it says something, it is not a fixed layout of printing premises, but rather "e-book unique"Reflow typeBecause it created with. There is an advantage that you can freely set the type and size of the font according to the size and resolution of the terminal of each reader, but in this case, depending on the combination of terminal and resolution, There are many cases in which it goes out without entering it.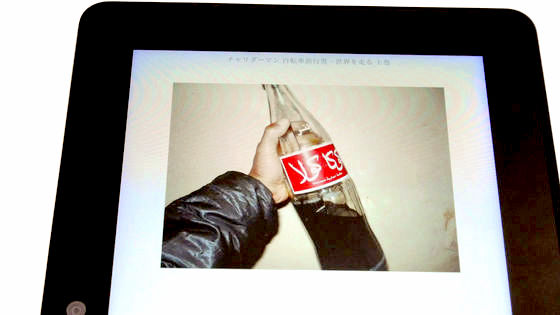 Originally it is reflow type so it should be set so that each reader is easy to see, but I decided to see if there is any way to display well even with the initial setting. As a result of various experiments, I managed to make it as one page by "explanation + photograph".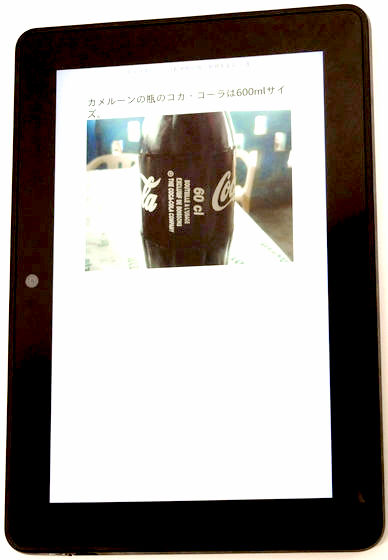 First we specified "div class =" group "" as below.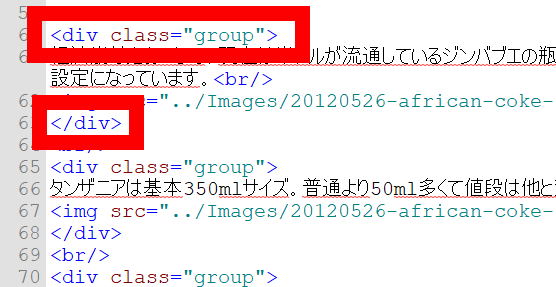 Next, "page-break-inside: avoid" was used in the sense that "sentence and image are not separated" because "a page break is done after a description group and a group of photographs"【CSS】 "page-break-inside: avoid" does not work - Graffiti at the bottomIt became a feeling as touched by "and on Kindle it did not become what I expected. For that reason, we eventually succeeded in making it easier to read on most pages by setting "page-break-after: always" as shown below.




If you have already downloaded the old version, you can update to the latest version by the following procedure.

From browserAmazonLog in to "account & list" and click "Manage content and devices".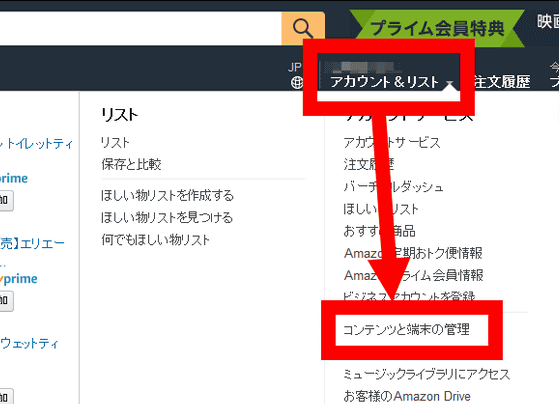 Click "Setting"




Click "Automatic Book Maintenance" to expand it.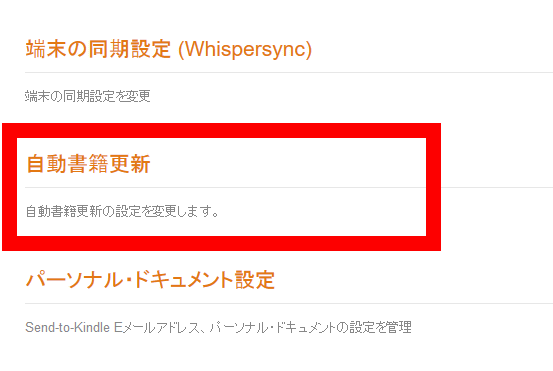 Click on the red frame below and if it is "on" automatic update setting is completed.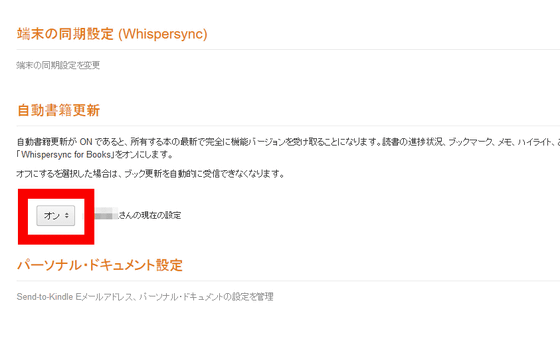 "Chariderman man bike traveling man · Running the world" became easier to read is on sale at Amazon. Free campaign has ended but you can read it at no charge by Kindle Unlimited at any time. Those readers who have already reviewed with Amazon, and those who disliked "Content is good but editorial is bad" will be happy if you rewrite the review on occasion. If you have any complaints such as "The display here is wrong with this terminal" or a story such as "It is easier to specify this HTML"HereThank you.

Chariderman bicycle traveling man · First round running in the world (GIGAZINE) | Takuya SAITO, GIGAZINE | Overseas travel | Kindle store | Amazon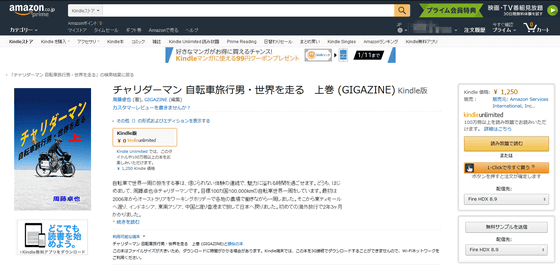 Chariderman bicycle traveling man · Under the world running in the world (GIGAZINE) | Takuya SAITO, GIGAZINE | Overseas travel | Kindle store | Amazon