"Spellbound" adventuring the magical world with agricultural simulation "Stardew Valley" style dot picture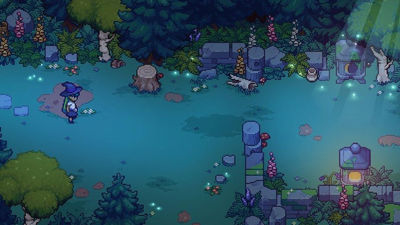 An agricultural simulation RPG that can enjoy a self-sufficiency life at your own farm "Stardewalleley"Is a game in which Super Famicom style dot drawings and a distinctive non-bali worldview recorded a great hit,The most downloaded game downloaded at overseas Nintendo e shop in 2017But there are. Chucklefish, the distributor of such a Stardew Valley, talks about the latest game under development and an unusual game development policy.

Spellbound: Developers Chucklefish speak about the game
https://www.redbull.com/int-en/spellbound-developer-chucklefish-interview

Agriculture simulation RPG "Stardew Valley", one of the most hit titles in the 2017 indies game world, recorded many sales figures in the PC version and the console version, and the selling agency Chucklefish also attracted a lot of attention . Chucklefish is a game development and sales company founded by Mr. Fin Bryce in 2011, and in 2016 it released its own game "Starbound". Chucklefish differs from other game developers in that other indie labels are helping to bring out proprietary games to the market. "Risk of Rain" that appeared in 2013, "Pocket Rumble" in 2017, and "Stardew Valley" are also games developed by other indie labels, not Chucklefish, taking the form that Chucklefish sells them I will.

Stardew Valley [Nintendo Direct mini 2018.1.11] - YouTube


Blythe, who was asked about the relationship between Chucklefish and other independent labels, said, "When we release the game we decide to do whatever we need to support developers and ensure the goal we were aiming for I will achieve it. " In addition, "While sometimes closely cooperating in supporting developers, we intend to maintain a proper sense of distance so that the final product version will be that of developers. Valley is one of the most wonderful examples, originally developed by developer Eric Barone, who was alone, we cooperated with development by carrying out important feedback and testing.In the actual game development part Eric's ability to control game development well, Chucklefish is continuing the development of multiplayer mode under the direction of Eric, "Chucklefish has developed We are revealing how we manage the development of games to sell by associating with people.

With Stardew Valley's big hit, Chucklefish will succeed in getting enough money to develop a new game title. Then the development started, is a 2D game "Spellbound" characteristic of the Stardew Valley style dot picture.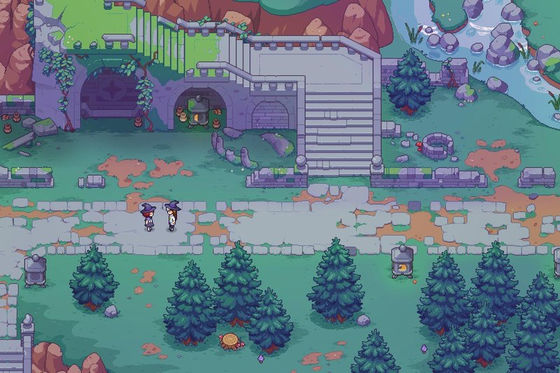 Spellbound is called "magic school simulation", and players enter the magic school and live their daily lives. Blythe talks about Spellbound, "Who do not want to enroll in magic school?" With a smile, and "Spellbound is an idea that several employees of Chucklefish have been warming up for a long time" It was. Also, at Chucklefish there is a place for all employees to propose ideas for games, and it also reveals that the idea loved by the most employees that appeared among them was Spellbound.

I think that there are many people remembering Harry Potter when asked "magical school", Mr. Blythe admirably acknowledged that Harry Potter was greatly influenced, "We are fans of Harry Potter, series After having finished reading, I imagined that if myself went to magical school ... .... " However, Spellbound does not imitate Harry Potter series world view as it is. According to Mr. Bryce, "Spellbound's world magic is more practical than Harry Potter, and it's a disc world of Terry Prachett and Garth's NicksOld Kingdom memorandum, Studio Ghibli work,Stephen UniverseI am inspired by such things as "I am supposed to be influenced by Japanese ghibli work as well.

In the game you can perform various tasks while sending life at the magical school like Harry Potter. Various events will occur depending on what kind of lesson you will take at school, what kind of character you deepen your relationship with, what kind of magic you will learn. Furthermore, it seems that different playing methods are possible for each player like Stardew Valley with increasing crops for herbivorous animals magically, receiving orders for quests, going adventure, and date.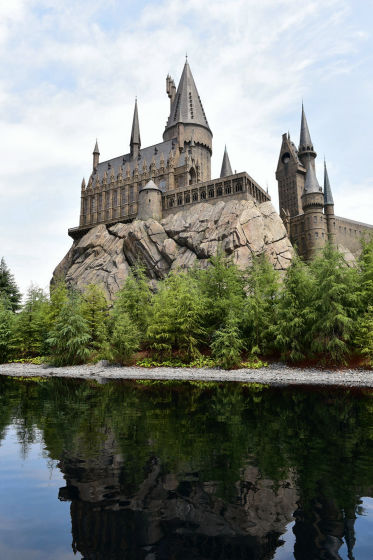 It is an important element in Stardew Valley, "human relations between residents", but it will continue to be an important element in Spellbound. Mr. Blythe said, "I expect the players to be shocked when they are first broken in. The characters appearing in the game are acting according to their motivation and desires, so the players themselves I think that it falls into the illusion that it went lost in the new world, not in the world of it. "

It goes without saying that only human relationships are not a distinctive game system in Spellbound. Spellbound is a casual game like Stardew Valley and aims to be a game that is addictive to players, "The game has to be surprised and fun every time and enjoy an amazingly relaxing and charming experience I will guarantee it, "Blythe said.

In addition, there are battles using magic, and it is not just a game to relax and enjoy the magical world. According to Mr. Blythe, he said that he is inspired from a famous fantasy game, "Battle in Spellbound is a Zelda-like RPG action that casts magic instead of swords, bows, bombs, Will be able to master the magic necessary to enter the forest dungeon etc. in the game by satisfying a certain condition and various new treasures are waiting for in the new dungeon which can be adventurous. " It is.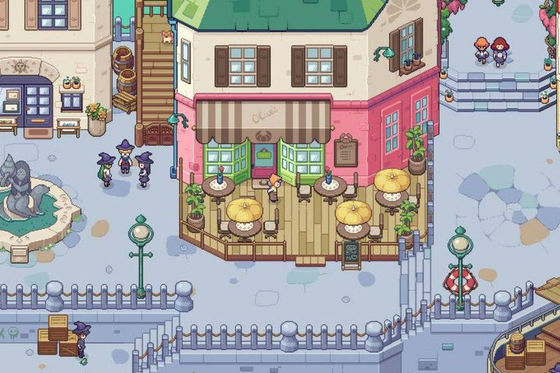 Chucklefish seems to be struggling to maintain the openness of Spellbound, which means that players can say that the lessons of magic school "receive the same lesson again" or "get the classes that appeared earlier after a while" Because there is sex. Blythe says, "There is not one big" character-centered story "in Spellbound, this game is a diverse story, you can explore various places and master various magic "I like to play games that players can return many times over and over like Stardewalleley and I am designing them to be about the same playing time."

Although Spellbound is a game being developed for PCs, Blythe said, "Since we are a big fan of Nintendo Switch, it is ideal to release it for all major platforms in the future" It suggests that it will be released for Nintendo Switch and PS4 as well.
in Game, Posted by logu_ii