Reason why the super famous game maker "Blizzard" could continue running the top for 25 years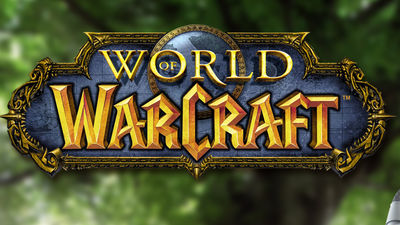 ByHolger Fischer

Such as "Warcraft", "Diablo", "Starcraft (Starcraft)" series, etc. that produced the online game which is still a top hit in the world and still has sales that is still the biggest "Blizzard(Blizzard Entertainment) "is a company. Blizzard reigns at the top of the online gaming industry even 25 years since its founding in 2016, but IT-related media Venture Beat interviewed the founder and developer of Blizzard, and to that secret It is approaching.

How Blizzard stayed laser-focused on quality games for 25 years | GamesBeat | Games | by Dean Takahashi
http://venturebeat.com/2016/02/08/how-blizzard-stayed-laser-focused-on-quality-games-for-25-years/

Silicon & Synapse (Silicon & Synapse) founded
Blizzard was originally established as "Silicon & Synapse" in August 1991. Mr. Allen Adam, former CEO Mr. Allen Adam, was a young man earning money by taking advantage of his own coding technique during high school summer vacation as a freelance worker. At that time arcade games were mainstream,Space InvadersYaAsteroidIt was an epoch that games such as.

Adam consulted with his brothers and asked his father to buy a computer with a little lie saying "to use for study". Although he sometimes used a computer for coding, the majority said he was using a computer to play the game.

Mr. Adam graduated from the University of California, Los Angeles (UCLA) School of Computer Science in 1990 and received a $ 10,000 fund (about 1.5 million yen at the time) for studying in Europe from his father, but the game He wanted to live with a job related to love game he founded "Silicon & Synapse" using 10,000 dollars received from his father.

Adam's classmate, Mr. Mike Mohheim, who has already worked for Western Digital as a hardware manufacturer, will cooperate with the launch of Silicon and Synapse after Adam's persuasion of a year. It was decided. Mr. Frank Pearce, executive vice president of development department at Blizzard, also said that he was supposed to help him founded at the same time by Mr. Adam's persuasion.

"We are still young, we do not have a mortgage or family, we only have time to lose, because we can do only for one year, we do not have anything to lose," Mr. Moheim and Mr. Pierce, who became indispensable people at Blizzard, Adam 's persuasion that if it succeeds it is everything, if it fails it should do as a source of experience ". Mr. Moherheim is describing Mr. Adam at the time, "I think he was the best salesman."

At the time of its founding, it was the main work to make the released game correspond to different platforms, but this work was a local dealer Interplay'sBrian FargoIt caught in the eyes of Mr. It was decided to tackle development of game for Super Nintendo. As Super Nintendo is made in Japan, it seems there was a situation that the manual for development was not translated into English, so the three people struggled to make games and finally got a game in 1991R.P.M. RacingThe game called Interplay released.

Silicon & Synapse who got 40,000 dollars (about 6 million yen at that rate) at R.P.M. Racing,Rock n 'Roll Racing"We released game for mega drive · super Nintendo Entertainment.

Pictures of Silicon & Synaptic era. Mr. Adam is wearing a stripe shirt on the front right, Mr. Mohheim is on the far right.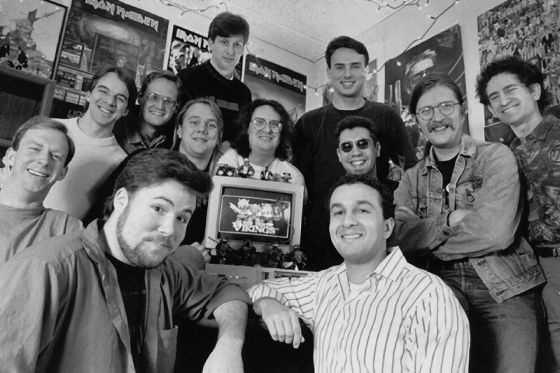 Silicon & Synapse set out next "The Lost VikingsIt is a game called. When the company showed The Lost Vikings, which is about to be completed, to Mr. Fargo of Interplay, "It is too difficult and every character seems to have the same character design of the Vikings that appear," we got quite severe feedback. Silicon & Synapse gets pinch when there is little funds to modify Mr. Fargo's pointed out, but somehow reflected the modification by Mr. Fargo with additional funds. Although it was a work that took a lot of work such as reducing the number of Viking characters from 3 to 3, the quality was greatly improved by repeated feedback.

Mohheim said, "There are so many things I have learned from revision work, it has become a valuable lesson for us.The development process that" Do not release feedback until you make a complete repeat "is the same as all the It is adopted in the game. "It seems that The Lost Vikings has become a big turning point to dominate the future of silicon & synapse.

The birth of a legendary game
In 1992, Westwood Studios, which was a silicon & synaptic competitor,Dune IIWe released a game called PC for PC. Dune II will fight against enemies while responding to the time in real time "Real time strategy game(RTS) "which is also a title that can also be said, the phrase" game playing sweat in hands "which Mr. Adam used to be a word often fitted perfectly.

Morheim said, "When I played Dune II for the first time I thought it was awfully incredible, I was fascinated by the genre of real-time strategy for a moment, but Dune II is dedicated to single play.We are real-time strategy for multi-player I thought that it would be quite interesting if I made the game and I also thought that it would be incorporated into the real-time strategy game as I liked the fantasy worldview, "Dune II said of a real-time strategy game from Dune II I have revealed that I got a hint.

In this way, the development team of silicon & synapse will become "Warcraft: Orcs & HumansThat's why we started developing the product.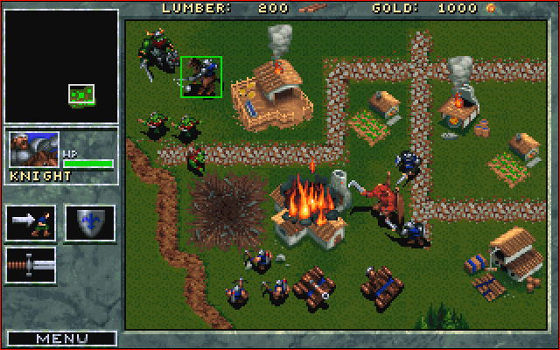 After changing the company name to "chaos studio", Silicon & Synapse sold the company to a company called "Davidson & Associates" which deals with educational software due to capital shortage. However, Davidson & Associates presented a favorable condition that young people can develop freely without any concern for management. Under Davidson & Associates, the company name was changed from chaos studio to "Blizzard", the development of "Warcraft: Orcs & Humans" continued, and in 1994 the same game was released for MS-DOS.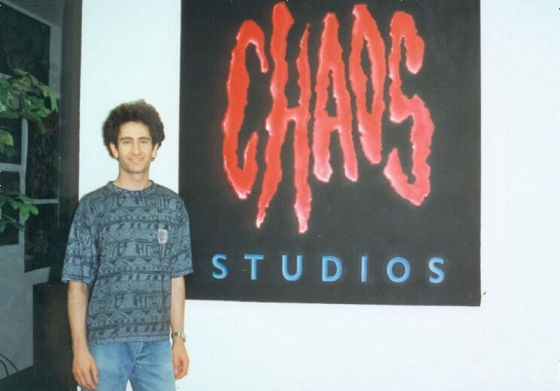 In 1995, one year after the launch of "Warcraft: Orcs & Humans", Blizzard had only 8 members of development "Warcraft II: Tides of DarknessReleased. This game gains first place in the game sales ranking for the first time as the company that it can fight with players all over the world through the Internet, unlike the previous work against the other players via the local network. In the following year's 1996 release of the expansion pack, Blizzard will grow to become a company that line up with Westwood, Microsoft and others who were sharpening in the real-time strategy market.

◆ MORPG door opened at Diablo
In 1996, Blizzard acquired a game development company called "Condor". Following the acquisition, Condor changed its name to "Blizzard North", and Max Schaefer, Erich Schaefer and David Brevik of the company changed their names in 1996Diablo"To the world. Hack and slash action RPG's Diablo is an online game that allows multiple people to play simultaneously in the same space via a dedicated server. Although it was under development from the time of Condor, after the acquisition by Blizzard, the development speed came up at a stroke and it got released.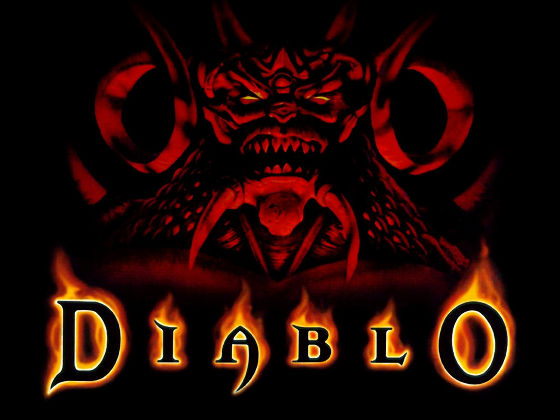 Diablo explosively expanded the number of sales immediately after the release and received "GameSpot Game of the Year Award" in 1996. Schaefer said, "After we acquired it by Blizzard, I learned what professionals in game development are like, which are still handed down to our employees.The blizzard is competitive and well supported It is the best workplace to work as a game developer and there are only words of gratitude for letting me learn the constant effort to not lower the quality of the game. "

◆ Star Craft hit that I could not predict
One of masterpieces developed by Blizzard is "Starcraft"is. It was Starcraft which started development as a SF real-time strategy game, but the scheduled release in 1996 did not make it in time so it was finally released in 1998, about two years behind schedule.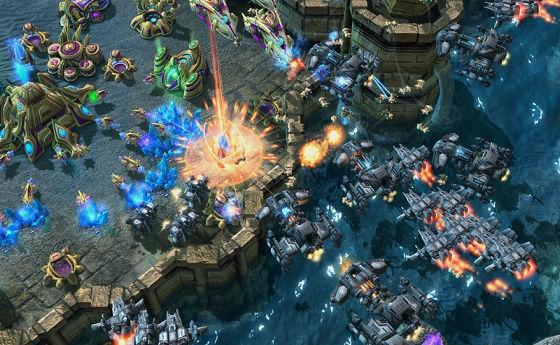 Why did the release of the Starcraft lag behind, because Blizzard who received a Diablo hit decided "I need to raise the quality of the Starcraft more". In parallel with Starcraft, more than 80 titles of games are under development and it was necessary to raise the quality to win in that game. Starcraft under development was less perfect than Warcraft, and there were also bugs in many cases, so even the test play did not even remain.

Mr. Adam who was then CEO of the Starcraft was deeply involved, and eventually 30 development teams participated in the Starcraft. Although it was a Starcraft which was released two years behind, there was no major criticism from the user on postponement of release at the time of release in 1998.

Problems such as bugs and crashes were corrected by patch distribution after release, and as a result StarCraft succeeded in getting a big hit. Especially in Korea, a dedicated league was born and boasted a tremendous popularity. Mr. Pearce, who has witnessed the growth of Blizzard in Interplay, said: "With the hits of Diablo and Starcraft, Blizzard has developed far beyond our expectations StarCraft has created the world's first huge player community,E-SportsThe game was born. With the advent of Diablo and Starcraft, a huge online community was born in the world. "

◆ Resignation of Adam
Mr. Adam, one of the founders, resigned as CEO and founded a hedge fund by himself, looking at the big hit of the Warcraft Diablo Starcraft series. According to Rob Padro who joined Blizzard in 1997 and was involved in the development of Starcraft, Mr. Adam was always keen to work and worried that he might be overworked at times. Also, there seems to be a desire to challenge other things that are not games.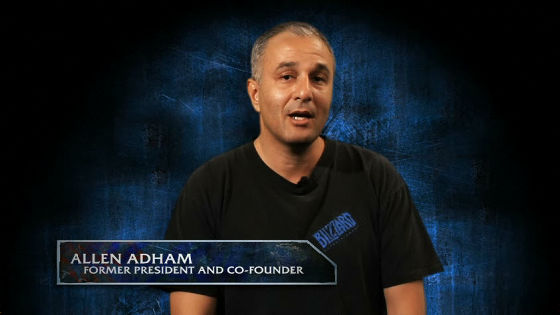 Mr. Moheim, one of the founder, took over as Mr. Adam after taking over as CEO. Mr. Mohheim has taken over as CEO and has worked with the parent company Davidson & Associates, but as of 2016 he is engaged in game development as well.

◆ Facts hidden in cancellation of release
Blizzard has canceled the release of at least 10 titles such as "Nomad", "Raiko" and "Warcraft Adventure" since its founding. Canceling the release of the game is a challenge for fans, but this is also to keep the quality of the game and not to win a winning match.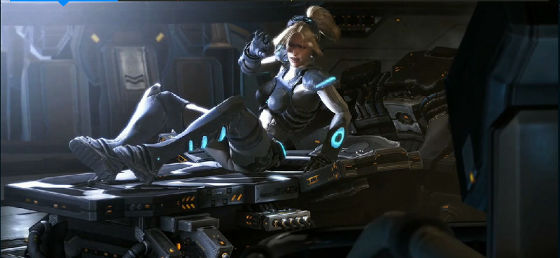 For example, in the case of "Warcraft Adventure", LucasArts' "Grim Fandango" game was released at the same time. Grim Fandango has a very high quality, Morheim thought that there was no chance of winning the same genre Warcraft adventure canceled release without hesitation.

About the corporate culture that needs the courage to quit even in the game being developed, Mr. Moheim said, "It is very difficult to explain ... but we are like a huge rock band, you have to cancel the game If we can not get it, we are not feeling soul in that game.We are a strong team and are tied up with strong power.If you cancel this game, you can get home runs in the next game We sometimes do not go well, but sometimes it does not work, but we understand why they are in the Blizzard, with a long-term perspective on why. "

◆ Current and future of Blizzard
Blizzard is a trading card game based on the world view of the Warcraft series on March 11, 2014 "Hearthstone(Hearthstone: Heroes of Warcraft) released. Also in Japanese version, Haas Stone distributed on October 21, 2015 adopts a business model of downloading and basic charging fee is free and item charging system. From release to February 2016, it has brought phenomenal sales of $ 500 million (about 56 billion yen) to one of the most popular games on e-Sports and streaming markets.



Also, on June 3, 2015, we launched "Heroes of the Storm" service using the character of our own title. Heroes of the Storm is divided into two teams of five to five people and operates the main characters that appeared in past works such as "Warcraft" "Starcraft" "Diablo" "The Lost Vikings" It is MOBA (Multiplayer Online Battle Arena) that aims to control. The title which cut into the genre called "MOBA" represented by "League of Legends" was spent more than 1 year in the test.

Blizzard which repeats a hit work even in a new genre is developing a game called "Overwatch" as of 2016. Overwatch is an FPS genre game, and developers of game canceled "Project Titan" are engaged in development. In the closed beta test seven million users from all over the world test-played, it seems to be said that attention is quite high before release. Also in JapanRelease of PS 4 version from SQUARE ENIXHas been decided, the release is scheduled around the spring of 2016.

◆ Why Blizzard continues to be top
Morheim explains that Blizzard's top continuity is "commitment to quality." To that end, we opened an event called BlizzCon to deepen interaction with fans, and developers also communicate with fans via SNS. All these are not to disappoint the fans' expectations. "We've made it the highest priority to deliver the best gaming experience to fans ever since it was established.It concentrates only on that one point and the fulfillment feeling when the fans are satisfied is wonderful.This is our We are making the legs move forward, "Mohheim says.
in Game, Posted by darkhorse_log