Announced that the release date of "Diablo III" will be in early 2012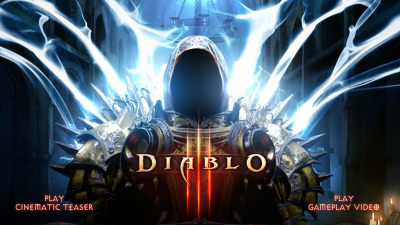 MORPG(Online RPG where multiple players participate)"Diablo"Because of encountering the series, there are also a lot of people who have corrected the direction of life slightly. The latest work of such Diablo series"Diablo 3"It seems that it will be released at the end after 12 years since the release of "Diablo 2".

"Soon" Was Too Soon - Diablo III to Arrive in Early 2012 - Diablo III

Speaking of "Diablo 3" is famous for having been silent for three years since the official page was opened in 2008,Blizzard · EntertainmentCEO Michael Morhaime mentioned on its release date on the official blog and revealed that the release of "Diablo 3" is targeting the beginning of 2012.



According to this, although initially aiming for the release in 2011, it was concluded that it would be difficult to complete within the year due to meetings with the development team. Mr. Morhaime says, "It takes a little more time to make us suitable as a sequel to Diablo and to meet our fans' expectations."

By the way, the movie below is a trailer movie uploaded in August 2008.

Diablo III Cinematic Teaser - YouTube


The closed beta test for the general public has started on 20th September 2011, local time, and you can see the test play from the movie below.

Diablo 3 Beta Gameplay HD - YouTube


The official release date etc. will be notified on the official website as soon as it is decided. For fans who have waited for a long neck, it seems to be a bit more patience.

Diablo III