A new "story mode" appears in Minecraft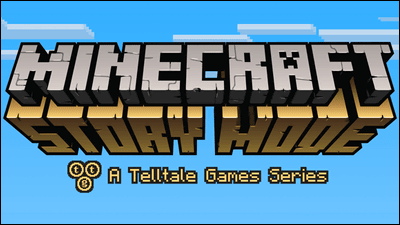 In the Swedish schools we skipped a huge hit all over the worldCompulsory subjectThe game that has become even "Mine Craft"is. A representative of an open world game where you can build buildings freely by exploring 3D blocks and explore around the world is a main craft, but what a new story mode will appear on the official blog It was revealed in.

Announcing Minecraft: Story Mode
https://mojang.com/announcing-minecraft-story-mode/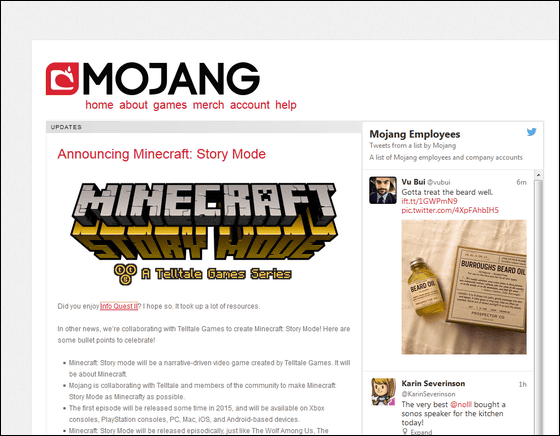 Telltale and Mojang Developing 'Minecraft: Story Mode - A Telltale Games Series' for 2015 - Telltale Community
http://www.telltalegames.com/blog/88513/telltale-and-mojang-developing-minecraft-story-mode-a-telltale-games-series-for-2015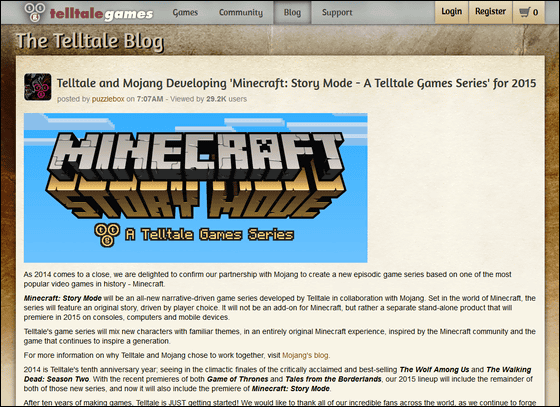 Minecraft's story mode isTelltale GamesIt is planned to be a game with high story nature as its name is in charge of production. The story, of course, is closely involved with Minecraft, and Mojang, the developer of Minecraft, plans to develop with Telltale and Minecraft community members. According to Telltale, in the story mode, the story changes according to the selection of the player, it is not added as a new add-on to the currently released maincraft, but it is released as a separate game It is said to be done.

The first episode of the story mode will be released in 2015 and will be provided for all devices such as Xbox, PlayStation, PC, Mac, iOS, Android.

However, on the official blog, "We are not intended to make an official story about Steve (the main character of Maincraft), to reveal the details of the world of Minecraft, but this is just a cool game It will be. "

Also, according to the announcement in the story mode, we are publishing a story-type game that you can easily play on the PC browser "Info Quest II".

Play Info Quest II. You may learn something ...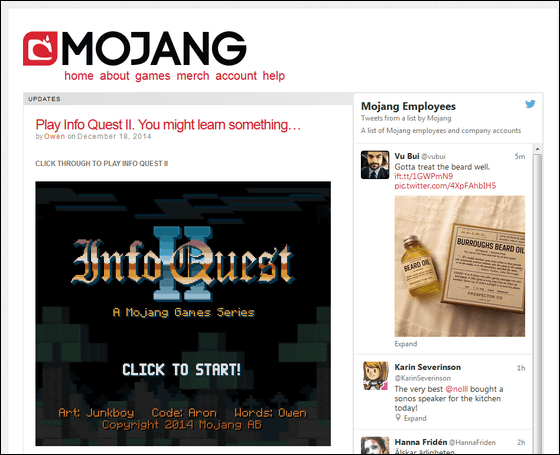 The game is a selection form and the history of Mojang and Telltale collaboration etc is drawn.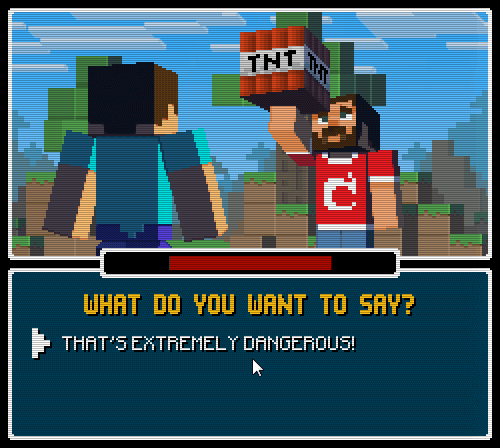 in Game, Posted by logu_ii