ASUS's "Zenfone 5" appeared as a gracefully refreshed iPhone X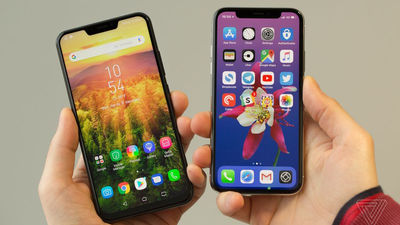 Held in Barcelona, ​​SpainMobile World Congress 2018, ASUS is a new type of flagship model "Zenfone 5"and"ZenFone 5ZWe announced.

The Asus Zenfone 5 is an iPhone X clone with big speakers and AI claims - The Verge
https://www.theverge.com/2018/2/27/17057582/asus-zenfone-5-price-release-date-lite-mwc-2018

Both Zenfone 5 and Zenfone 5 Z are ASUS's newest smartphones with a 6.2 inch display. Zenfone 5Z will be a flagship model, and it will be a model that will increase specs more than Zenfone 5. Zenfone 5 / 5Z has a footprint of the same size as Zenfone 4 which was 5.5 inches, but with the latest thin bezel design the display size has evolved to 6.2 inches. The aspect ratio of the display is 19: 9.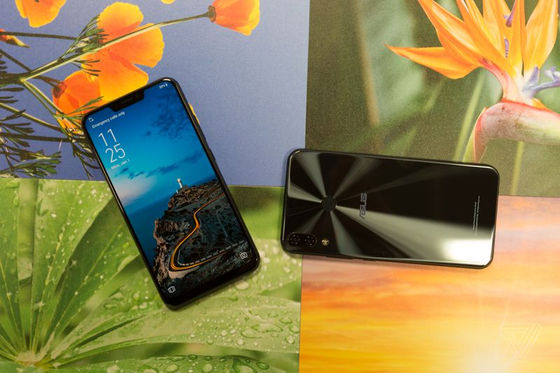 Both terminals weigh 155 g, which is bigger than iPhone X, but "a sense of size that can be handled well with one hand". Zenfone 5Z adopts the same Qualcomm Snapdragon 845 as the Galaxy S 9 as a processor. It has up to 256 GB of storage and 8 GB of memory (RAM). Zenfone 5 is lower in specification than 5 Z, Snapdragon 636 for processor, up to 6 GB for RAM.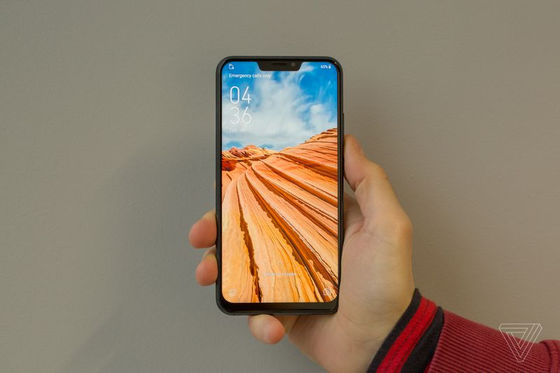 The iPhone X employs an ambient light sensor, "True Tone" display which displays images more naturally by adapting the display color and brightness automatically according to the surrounding light, is adopted. Zenfone 5 / 5Z also has a similar color temperature automatic adjustment function, but ASUS reads it as "AI display". In addition, when the overseas media The Verge asked about "AI display", ASUS commented that "it adopts the broad definition of AI" and details seems to be unknown.

The top is like this. The battery capacity of Zenfone 5 / 5Z is 3300 mAh.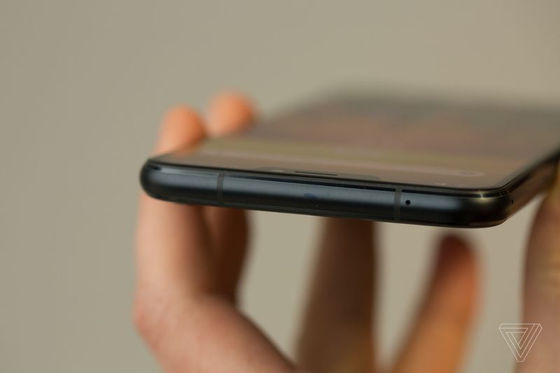 This is a concave notch (notch) part at the top of the display. Although it also carries face authentication function "Face Unlock" using sensor of notch part, it is said that it is not sophisticated like iPhone X's face ID.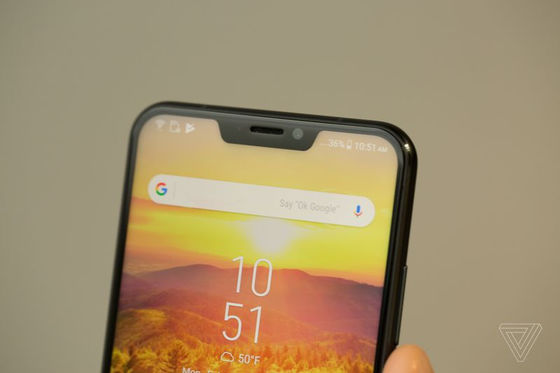 iPhone X and Galaxy S9 adopt OLED (organic EL display), but Zenfone 5 / 5Z adopts liquid crystal display. The resolution is 2246 × 1080.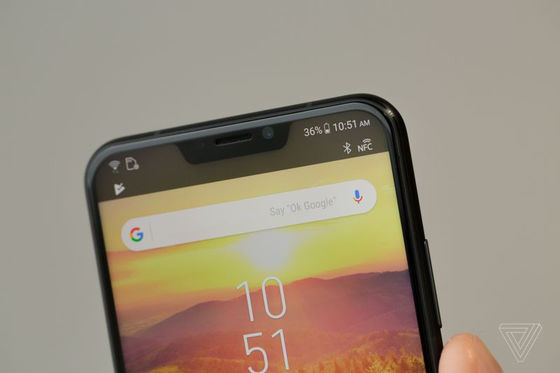 The back of the Zenfone 5 / 5Z adopts a glass panel, the main camera is a dual camera that extends vertically as the iPhone X.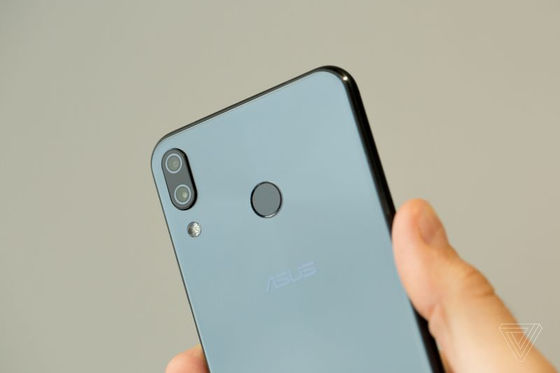 A dual camera is a combination of a 12 mega pixel camera and an 8 megapixel wide angle camera. Like "iPhone X" "Portrait mode" is also prepared, it seems that you can detect the depth by using a wide angle camera with a viewing angle of 120 degrees and blur the background. The Verge wrote that "It was much more promising than I expected," but also noted that portrait mode did not work well when shooting with actual equipment. The Zenfone 5 / 5Z camera also has the function of "AI scene detection" that optimizes the white balance, exposure, brightness etc. for each shooting scene, and this is a function based on machine learning about.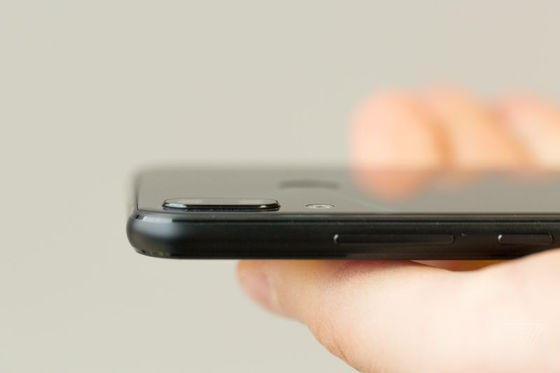 Zenfone 5 on the left and iPhone X on the right. Zenfone 5 is bigger than the iPhone X in size.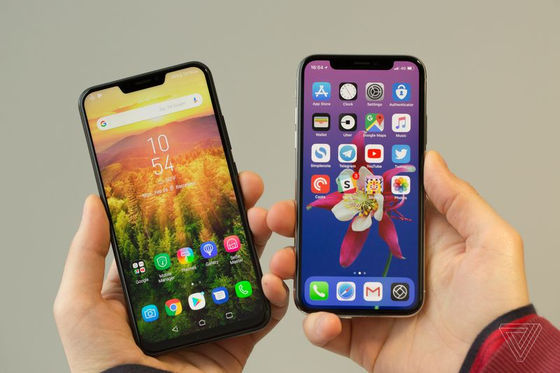 ASUS familiar hairline processing is good and its likeness is emphasized and it is good.



According to Marcel Campos, ASUS marketing director in the recital, "Some people say" There are copying Apple "among people, but we escape the user's request You can not do that and you are always following the trend. "While admitting that it is a design that closely resembles Apple's iPhone X, it seems unlikely that as long as the design you want is as long as you want it I leave a comment.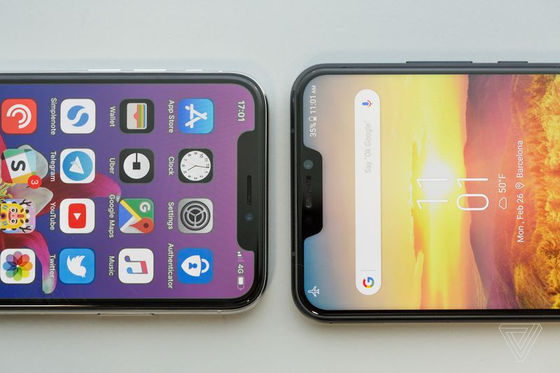 Although the Zenfone 5 / 5Z speaker system is not the same as the high-end one, it is said that it is doing a good job in the clarity and volume part necessary for the smartphone speaker. In addition, Zenfone 5 / 5Z also supports AptX HD and LDAC for Bluetooth audio, and it also has an earphone jack. In addition, it has the function "ZeniMoji" which is very similar to the animated character of iPhone X.

In addition, the reporter of The Verge who touched the actual machine wrote that it looks very similar to Galaxy S 8 + and S 9 +.

Two stage aperture variable lens mounted & 960 fps super slow motion can also be taken & Samsung "Galaxy S 9 / S 9 +" appeared that can make AR pictogram that exactly resembles yourself - GIGAZINE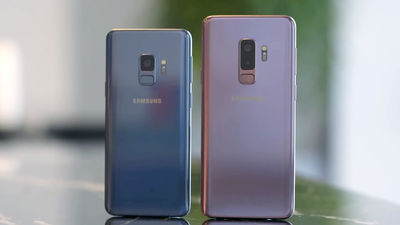 Zenfone 5 Lite is also announced at the same time as Zenfone 5/5 Z, but here there is no notch.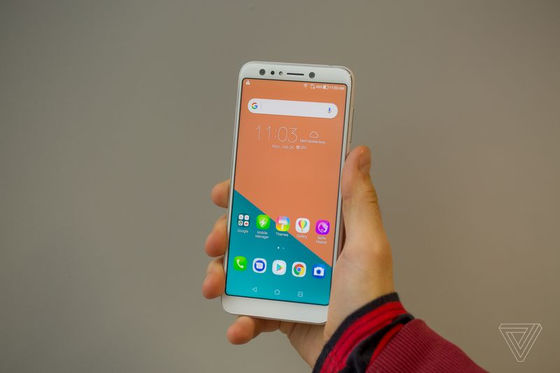 The price of the terminal is Zenfone 5Z is 479 euro (about 63,000 yen), which is less than half the price of iPhone X. Zenfone 5 Lite is March, 2018, Zenfone 5 is April 2018, Zenfone 5 Z is It is scheduled to be released in June 2018.